2022 Newsletter
Welcome to the Jackson School of Geosciences Newsletter.
A tradition since 1950, the Newsletter highlights research, news and achievements by Jackson School faculty, students, scientists and alumni.
Features
Scientists from the Department of Geological Sciences are teaming up with the City of Austin to help protect the city's water supply for the next...
What do you do when you can't reach an outcrop? Virtual visits are an option Jackson School scientists are exploring to recreate and enhance the...
Earthquakes are unpredictable natural disasters. UTIG researchers are working to change that by learning all they can about the subduction zones that generate the most...
The Jackson School is home to dozens of laboratory facilities. Learn more about them and some of the research happening inside.
Since its start in 1981, the Energy and Earth Resources program has prepared students for jobs in energy. The energy transition to low-carbon energy is...
Briefs
Profiles
Research Experiences
Outreach
Academic Update
Summer Field Camps
In the News
Awards & Honors
Alumni Notes
Dean's Welcome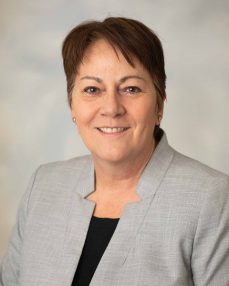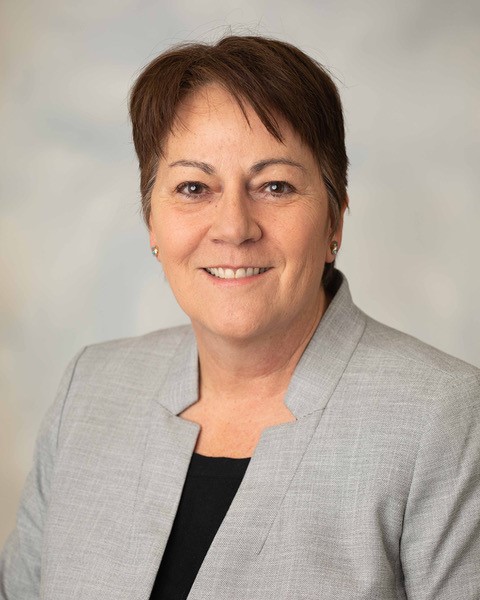 Dear Alumni and Friends,
The Newsletter cover probably caught your attention — a photo of the famously red rocks of the Garden of the Gods National Natural Landmark in Colorado, taken with a digital camera modified to capture infrared light. The cover is a wonderful metaphor for the ever- expanding toolkit that geoscientists use to observe Earth materials and processes, from the planet's core to its atmosphere, and to other worlds in our solar system and beyond.
Technological innovation supports new discoveries that, in turn, drive innovation in the virtuous cycle of scientific research. That research provides the knowledge we use to identify and develop the energy, mineral and water resources that enable a healthy economy and environment and which we can use to mitigate and build resilience to natural disasters and climate change impacts.
At the Jackson School of Geosciences, we strive to innovate and utilize new technologies to better comprehend the forces that shape our world and their spatial and temporal variability. New technologies, new methodologies and new process-based models are greatly enhancing our ability to understand and predict the behavior of Earth systems even as they are undergoing rapid change.
This year's Newsletter is full of tremendous examples of technology enabling new ways of seeing, teaching and understanding Earth. Take a look at the efforts of Chris Zahm, Charlie Kerans and others to digitize inaccessible outcrops (page 44), or doctoral student Travis Stone's efforts to create virtual field sites from his work in Morocco (page 72).
Our researchers and students are using computational tools and skills to gain insight on things previously hypothesized but never proved. For instance, geoscientists at the University of Texas Institute for Geophysics used 20 years of seismic data and one of the most powerful supercomputers in the world at UT's Texas Advanced Computing Center to define the shape of a mountain-size pluton buried miles under the coast of Japan and how it affects seismicity and other tectonic processes (page 22).
Follow the efforts of Bridget Scanlon to use years of satellite data to track water storage in Africa's major aquifers and provide insights on sustainably managing the vital resource (page 14). And read how Ginny Catania is leading an upcoming mission to send a robotic submarine to get a first-time view and samples of the underwater face of Greenland's glaciers and basal sediments (page 16).
I could go on and on!
At the Jackson School, we are dedicated to educating the geosciences leaders of the future, to prepare them to lead geosciences efforts that we can't even conceive of at the moment. To accomplish that, we are doing critical scientific research and teaching that is unmatched in depth and breadth by any other geosciences institution. I am extremely proud of the work of our students, faculty, researchers and staff, and as you look through these pages, I know you will be too. The world needs geoscientists! Enjoy the Newsletter,
Claudia Mora, Dean