2017 Newsletter
Welcome to the Jackson School of Geosciences Newsletter.
A tradition since 1950, the Newsletter highlights research, news and achievements by Jackson School faculty, students, scientists and alumni.
Features
There are few living geologists who have shaped modern scientific thought as much as John Dewey. Since his first field studies in Newfoundland in the...
Antarctica wasn't always a frozen, desolate continent. About 70 million years ago during the Cretaceous Period, it was green, lush and teeming with dinosaurs....
By Monica Kortsha In 1966, while on geology field camp at Colorado State University, Robbie Gries spotted a boulder as big as a...
Deep beneath layers of limestone on the Yucatán Peninsula and continental shelf is Chicxulub — the best preserved large impact crater on Earth. It was...
Deep underneath an old Texas oil field in Jackson County, science and economics have come together to achieve something unique. For the first time in...
As technology has advanced, the planet Mars has gone from a faintly glowing red orb in the night sky to a familiar landscape. The...
A group of Jackson School scientists and students embark on a high-stakes research mission BY ANTON CAPUTO Gulf of Mexico — Standing on the helideck...
Briefs
Profiles
Field Experiences
Outreach
Summer Field Camps
Presentations
In the News
Awards & Honors
Alumni Notes
Dean's Welcome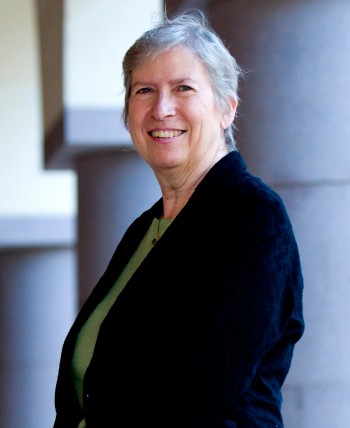 Dear Alumni and Friends,
The devastation that Hurricane Harvey brought to Texas communities in August was a tragic reminder of how vital it is to understand our planet and its processes.
Shortly after the hurricane struck, our scientists, through our Rapid Response program, began to conduct research to understand how Harvey has impacted the coast and offshore Gulf of Mexico. This research will help determine the best ways to deal with many coastal issues in the aftermath of the storm, and how we might better prepare for such events in the future. You can read more about the mission on page 18.
Rapid response efforts on the effects of abrupt, catastrophic geoscience events provide critical science that can benefit society. This is what we strive to do here at the Jackson School of Geosciences. This year's Newsletter holds some tremendous examples.
I'd like to draw your attention to the story on page 58 about the scientific coring mission led by Peter Flemings to bring back samples of methane hydrate from beneath the Gulf of Mexico. This is a cutting-edge research project on a potential future energy source that very few schools in the world would be able to mount. We should all be very proud of Peter and his team.
On page 98 you can get a first look at the cores brought up by a team co-led by Sean Gulick from the Chicxulub crater—the impact site of the asteroid that killed all non-avian dinosaurs. On page 68, you will see a roundup up of the work our scientists and researchers are doing on Mars. Here again, these are large scientific
missions with breadth and depth few schools could match.
It has been a successful year of science and education at the Jackson School, but one also punctuated by loss. We lost a tremendously talented researcher and friend with the passing of Kirk McIntosh, and a giant in the field with the passing of former UT President and Bureau of Economic Geology Director Peter Flawn. They will be sorely missed, but not forgotten. You will find a memorial to each in the back of the Newsletter.
Many of our own in the Jackson School family live and work in communities ravaged by Harvey. We hope that reading this year's Newsletter will give you a little respite from the hard work of putting your homes and lives back together. We also hope it will make you proud to be part of the Jackson School family. We are thinking of you, and you will continue to be in our thoughts.
Sharon Mosher, Dean