2020 Newsletter
Welcome to the Jackson School of Geosciences Newsletter.
A tradition since 1950, the Newsletter highlights research, news and achievements by Jackson School faculty, students, scientists and alumni.
Features
Fractures are ubiquitous and vitally important to nearly everything that happens in the subsurface, yet they are not well understood. Researchers are working to change...
There's a good chance you would recognize Jackson School of Geosciences alumnus Tim Shin even if you've never met him. That's because Shin's face is...
COVID-19 has turned education on its head. The Jackson School of Geosciences retooled its classrooms, labs and field classes to meet the challenges of...
A quarter-mile rock core is shedding light — and raising questions — on the turbulent events of the Late Triassic.
With their historic 2022 coring mission looming, scientists at the Jackson School of Geosciences are honing their tools and skills for pulling samples of methane...
Briefs
Profiles
Field Experiences
Outreach
Summer Field Camps
In the News
Awards & Honors
FANs Board
Alumni Notes
Dean's Welcome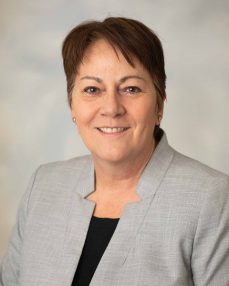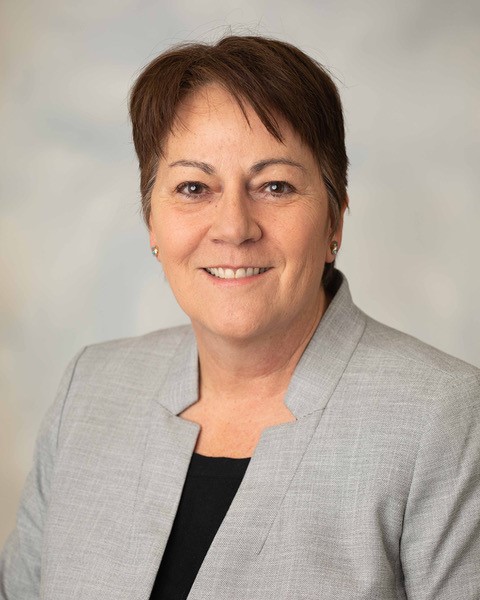 Dear Alumni and Friends,
Welcome to the 2020 Jackson School of Geosciences.
Newsletter, the 71st geoscience newsletter at The University of Texas at Austin and my first as dean. I have always looked forward to the arrival of the annual newsletter from my own alma maters. Newsletters tie alumni and school communities together. Even as we read about new Jackson School research, faculty and achievements, we are reminded of our own time in school, times of intellectual growth and the start of lifelong friendships. After such a challenging year, it is heartening to hear of the steady success of the Jackson School. Our shared pride feels good.
Spring ushered in the coronavirus pandemic, and all of us continue to be affected by its constraints and costs, both physical and emotional. The Jackson School has not been immune. You will see examples of the impact of COVID-19 on the Jackson School throughout the Newsletter, but you will also see that we are still conducting the cutting-edge, societally important research that we are known for, and we are educating and preparing the next generation of geoscientists to tackle the challenges ahead.
I am very proud of our students, faculty, research scientists and staff for enabling the success of remote and socially distanced learning and research, and I think you will be too. See the feature on the many efforts that brought our research and teaching back to life after the initial shock of the COVID-19 closure.
Like past issues, this Newsletter includes updates on cutting-edge science at the Jackson School. One story showcases the Bureau of Economic Geology's FRAC research group and their unique approach to studying rock fractures — a topic impacting energy and water resources, and subsurface storage. The spring also brought renewed efforts across the Jackson School to address the lack of diversity in our school and the geosciences, in general. Learn more in our feature on the topic about this stubborn, longstanding challenge and what the Jackson School is doing to attract and support geoscientists from diverse backgrounds.
In the profiles section, we welcome new members of the Jackson School, such as the Bureau of Economic Geology's new Associate Director Kenneth Wisian, and honor those who have done so much for us, such as former Department of Geological Sciences Chair Ron Steel, who became a professor emeritus this year. You can also learn a little more about my life, research and plans for the Jackson School.
And, sadly, we said goodbye this year to longtime friends and colleagues: Dennis Trombatore, the head librarian for the Walter Geology Library; Stephen Ruppel, senior research scientist at the Bureau of Economic Geology; Robert Tatham, professor and Shell Centennial Chair in Geophysics; and, Bill White, a longtime researcher at the Bureau of Economic Geology. Read more about these special colleagues in the memorial section. I know all were beloved and will be greatly missed by the Jackson School family.
I know that many of us are ready to see 2020 just go away. But the school remains strong, and we are grateful for your steadfast support and interest. I hope the end of the year brings you a few special treats: time with family, a chance to celebrate the season, to eat (or re-gift) that fruitcake, and a quiet moment and cozy chair for enjoying the Newsletter!
Blessings and good health to all.

Claudia Mora, Dean