Fossil Board Game Gets Online Edition
November 12, 2020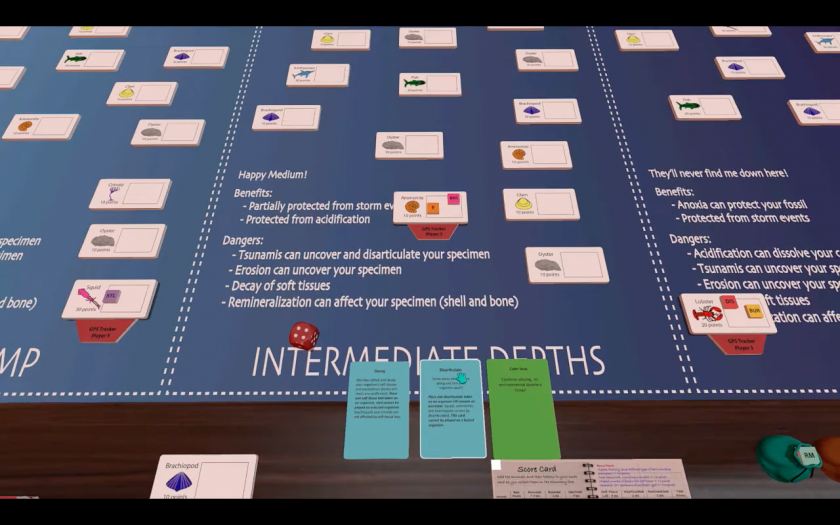 In 2019, Jackson School of Geosciences researchers debuted a board game all about fossilization. This summer, Rowan Martindale, an associate professor in the Jackson School's Department of Geological Sciences, created an online version that allows people to come together to play in a digital space — an apt innovation in a time of social distancing.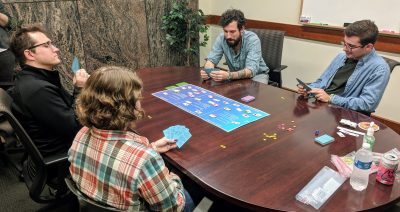 The game, called "Taphonomy: Dead and Fossilized," puts players in the shoes of time-travelling paleontologists to teach key concepts about how fossils form. Martindale co-designed the game with Anna Weiss, who earned a Ph.D. from the Jackson School in 2019 and is now a postdoctoral researcher at the University of Belize. The game was originally envisioned as a tool to teach undergraduate students the notoriously difficult subject of taphonomy, or how dead things become fossils.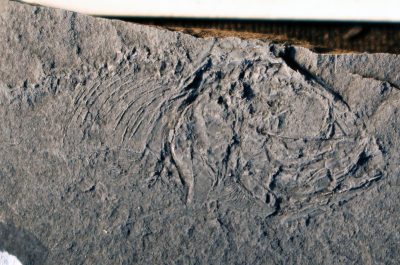 "Rather than learning abstract concepts from a lecture or textbook, the students learn what promotes or hinders fossilization as they encounter these factors through game play," Martindale said. "Overall, students seemed to really like it, and many preferred the game to a regular lab."
According to a 2019 study in the Journal of Geoscience Education that examined learning outcomes from the game, 71% of students thought the game helped them learn about fossilization, and 66% of students who played the game thought it was fun. Outside the classroom, the game offers a fun and educational way for fossil fans and board game enthusiast alike to pass the time.
Print out a copy of the game at: http://ow.ly/M0tK50AKG72
Or learn how to access it online at: http://ow.ly/3Ik950AKG1d