2014 Newsletter
Welcome to the Jackson School of Geosciences Newsletter.
A tradition since 1950, the Newsletter highlights research, news and achievements by Jackson School faculty, students, scientists and alumni.
Features
As Mexico deregulates its state-run oil industry, UT-Austin expertise could play a significant role By Tracy Idell Hamilton The Congreso Mexicano del Petróleo, or Mexican...
Jackson School geologist trains astronauts for a trip to the International Space Station and maybe, someday, beyond By John Williams In a training room this...
A decade of research on Thwaites Glacier has greatly advanced knowledge of the West Antarctic Ice Sheet's potential contribution to sea level rise By Tim Green...
Jackson School researchers are unlocking the mighty impacts of tiny technology for energy development and recovery By Joshua Zaffos The difference between boom and bust...
Analysis reveals how limited natural buffering of Mississippi River pollution is likely contributing to Gulf of Mexico "dead zone" By John Williams "For whatever we...
Texas researchers have gained an eagle-eyed view of the world thanks to a premier digital mapping tool By Joshua Zaffos Halloween was particularly scary in...
Unbreakable ice alters research plans for UTIG researchers By Terry Britt Even when uncontrollable circumstances keep an expedition from reaching its intended landmark, it does...
Building a diverse workforce and changing young lives By Angela Curtis At first glance, the two problems may seem unrelated: The geosciences are facing a...
A journey to the Arctic, where polar bears outnumber people, the sun never sets, and the frozen tundra is a geologist's paradise By Rose Cahalan...
Briefs
Profiles
Field Experiences
Summer Field Camps
In the News
Awards & Honors
Alumni Notes
Dean's Welcome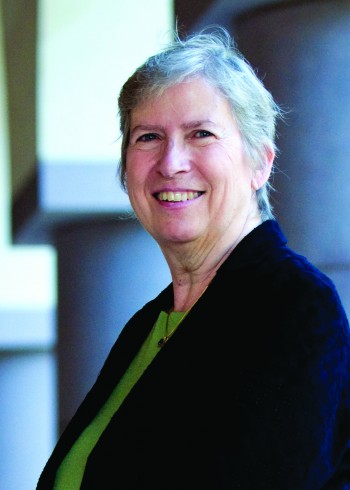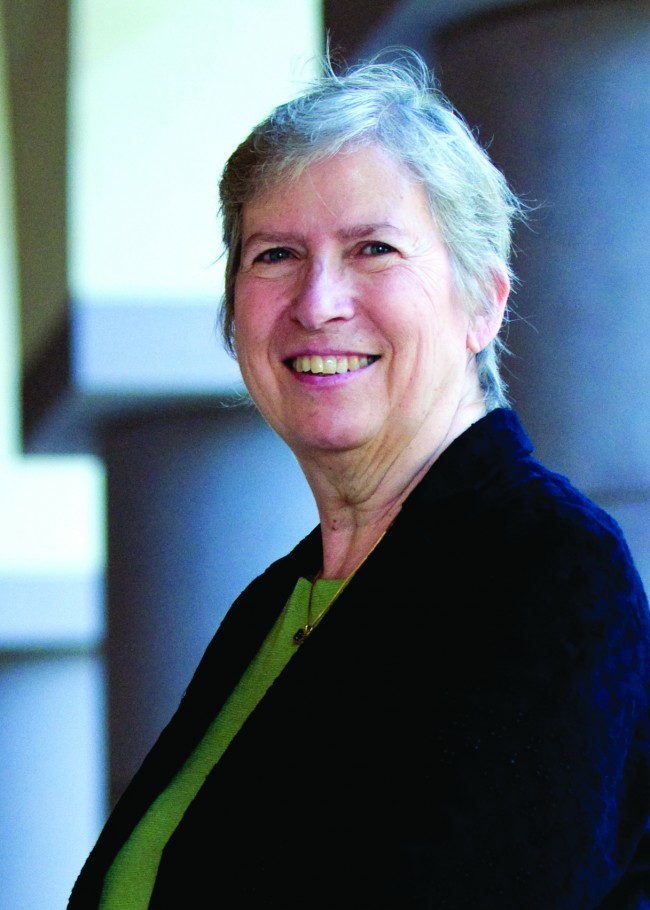 Dear Alumni and Friends,
As you browse this year's alumni Newsletter, I think you will agree that it has been another tremendous year of scientific discovery at the Jackson School of Geosciences.
Our mission at the Jackson School is to advance understanding of the earth and its resources, systems and environment, for the lasting benefit of humankind. The work featured in this magazine is doing just that.
The research you will read about shows a tremendous range of science, plus the integration of research and education. Among the highlights are the ongoing work that Don Blankenship and colleagues are doing on the West Antarctic Ice Sheet, and closer to home, Bayani Cardenas's research on the Mississippi River's limitations to filter out nitrates flowing to the Gulf of Mexico. Also highlighted is Mark Helper's preparation of the next generation of astronauts to conduct field geology in space, continuing Bill Muehlberger's legacy.
And proving that big ideas can come in deceivingly small packages is the cutting-edge research on nanoparticles being conducted by BEG's Advanced Energy Consortium, and Danny Stockli's research teasing out a wealth of geological knowledge from a single zircon.
As exciting as these projects are, they represent only a small fraction of the science being pursued at the Jackson School. To really get a feel for the breadth and depth of JSG research and student involvement, I invite you to attend one of my favorite events of the year, the student-led research symposium. I encourage you to look at the photos of the 2014 symposium at which graduate and undergraduate students displayed their research. This academic year's symposium is Feb. 7, 2015, in the Texas Union Ballroom. Please attend. You won't regret it.
As many of you are well aware, the field of geosciences is expanding and changing rapidly. The evolving landscape offers exciting opportunities and challenges. Among the most important issues we face is how to arm young geoscientists with the skills needed to thrive in the new environment and economy.
In January 2014, we hosted a National Science Foundation sponsored Summit on the Future of Undergraduate Geoscience Education to foster a dialogue on this crucial issue. The three-day summit brought together about 200 educators from R1 research universities with undergraduate programs, four-year private and state colleges and two-year community colleges. This vital work will be ongoing, but the summit was a great start.
I hope you take pride in the Jackson School as you read this year's Newsletter. You should, because none of this would be possible without the support of an active and caring network of alumni and friends. Thank you so much for helping make the Jackson School the great place it is.
Sharon Mosher, Dean