Responding to the Devastation
October 22, 2014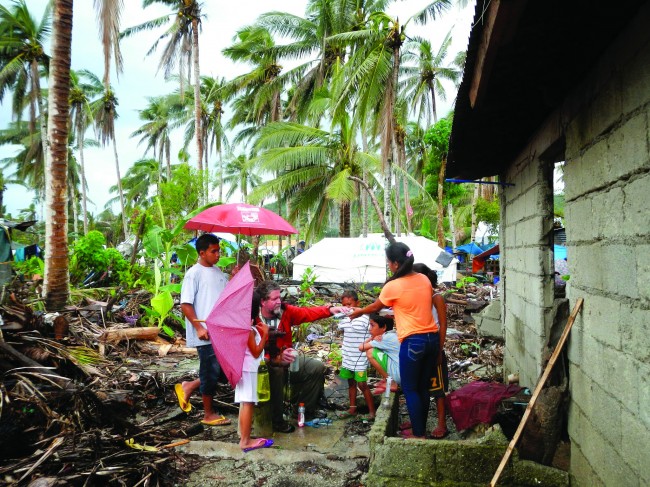 Researchers from the Department of Geological Sciences at the University of Texas at Austin's Jackson School of Geosciences traveled to the Philippines in January 2014, two months after Typhoon Haiyan devastated the area. The team's mission was to study the effect the typhoon's massive storm surge had on groundwater and the water supply in the rural village of San Antonio in Basey, Samar.
Typhoon Haiyan, known in the Philippines as Typhoon Yolanda, came ashore near Tacloban, Leyte, in November 2013, pushing a wall of water as high as 7 meters. The mammoth wave ravaged the region and inundated the community's groundwater wells with saltwater. The Jackson School research team included associate professor and William T. Stokes Centennial Teaching Fellow Bayani Cardenas and professor Philip Bennett.
The science mission was funded by the Jackson School's rapid response program. The program places geoscientists at the scenes of natural disasters and other events as quickly as possible to measure the often vanishing traces of hurricanes, earthquakes, tsunamis and other disasters.
The team returned to the Philippines in July 2014 and plans to do so again in January 2015, funded by the National Science Foundation. The results of the work will eventually be published. Ph.D. student Peter Zamora was part of January's mission. Ph.D. student Kevin Befus was part of July's mission.