Jackson School Wins Award from National Diversity and Inclusion Magazine
November 12, 2020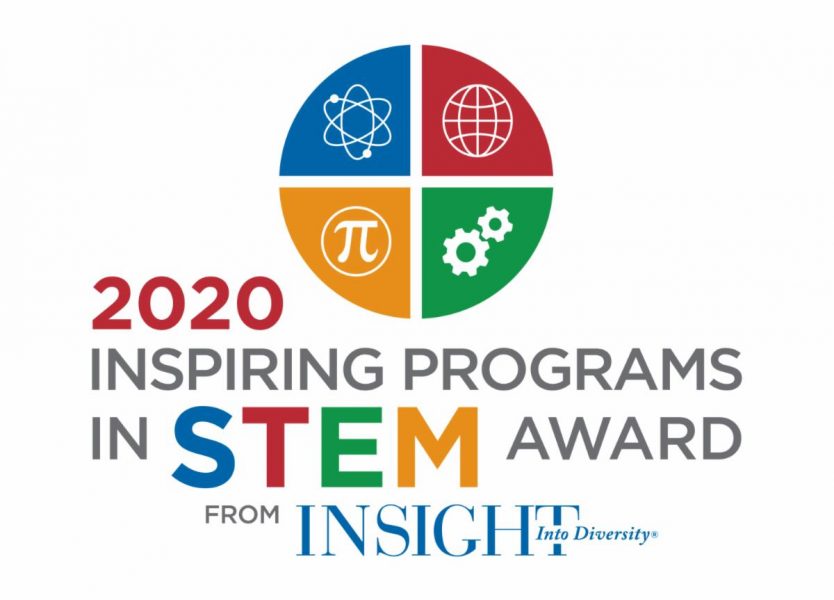 The Jackson School of Geosciences has been honored for its diversity and outreach efforts with a 2020 Inspiring Programs in STEM Award from INSIGHT Into Diversity magazine, the largest and oldest diversity and inclusion publication in higher education.
The magazine recognized a collection of programs working to broaden participation in the geosciences run by the Jackson School's Office of Broader Impacts of Geoscience Research. The programs include GeoFORCE Texas, a nationally recognized outreach program that introduces students from underserved areas of the state to geoscience by taking them on field trips to geologically significant sites across the country each summer throughout high school.
Other Jackson School programs and efforts that contributed to the award include:
A long-running partnership with Fort Valley State University, a historically Black university in Georgia;
Professional development efforts for Texas middle and high school science teachers with significant numbers of Black and Latino students;
Enhancing Diversity in Geoscience Education, a program that brings together prospective graduate students and Jackson School graduate faculty members for a day to raise the profile of the students from underrepresented groups in the graduate school applicant pool;
A math and science institute, which helps prepare alumni of GeoFORCE for the rigors of math and chemistry in college; and
Undergraduate research training for alumni of GeoFORCE, students from institutions with significant Black and Latino enrollees, and students at other colleges.
Lack of diversity among students, researchers and faculty members is an issue in all STEM fields, particularly the geosciences. The Jackson School has focused on tackling the problem at many levels, including reaching diverse students at a young age and supporting them through secondary and higher education. The school is currently reviewing its programs and plans to increase diversity and inclusion training among faculty and staff members.
"This is a multifaceted challenge, and the truth is we have a long way to go," said Dean Claudia Mora. "We have been working hard to bring students from all walks of life to the geosciences and to make our school an open and inclusive environment. I am very proud of this recognition and all the people who work so hard every day to make our diversity and inclusion efforts successful. And I am excited about improvements and changes we are making to our programs to make the school an even better place."
The Inspiring Programs in STEM Award honors colleges and universities that encourage and assist students from underrepresented groups to enter STEM fields. GeoFORCE Texas and other recipients were featured in the September 2020 issue of INSIGHT Into Diversity magazine.
"We know that many STEM programs are not always recognized for their success, dedication and mentorship for underrepresented students," said Lenore Pearlstein, owner and publisher of INSIGHT Into Diversity magazine. "We want to honor the schools and organizations that have created programs that inspire and encourage young people who may currently be in or are interested in a future career in STEM. We are proud to honor these programs as role models to other institutions of higher education and beyond."