Memorials
November 12, 2020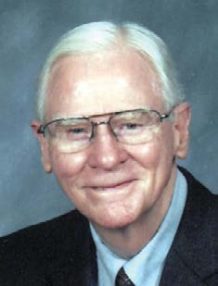 Robert Newton "Bob" Arrington (B.S. '51, M.S. '54) was born in Thrall, Texas, to Millard and Florence Newton Arrington. He attended public schools in Thrall and Granger, Texas, and The University of Texas at Austin where he received a bachelor's and master's degree in geology. He worked for Conoco and Texas Eastern and as an independent geologist in this country, Argentina, Australia and several other foreign countries. He was a member of St. Andrew's Episcopal Church and previously attended St. Dunstan's in Houston since 1972 and served on the vestry during 1973-76, 1988-1990 and as a Junior Warden 1989 and Senior Warden in 1990. Bob was preceded in death by Dotty, his wife of 42 years. Survivors include son and daughter-in- law, Bobby and Ann Arrington; daughter and son-in-law Cindy and Bill Morris; four grandchildren, five great grandchildren and three great great- grandchildren.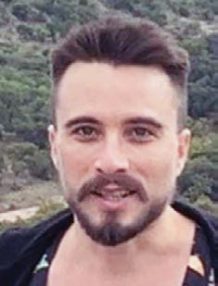 Calvin Charles Bench (B.S. '06) was born in Midland on January 17, 1984 and moved with his family to Kingwood, Texas, when he was 4 years old. Cal graduated from Kingwood High in 2002. During high school he founded a popular intramural beach volleyball club called Jaritos, evidence of his enterprising spirit that often had a comedic underpinning. Calvin attended The University of Texas at Austin and graduated with a BS in geology in 2006. After graduation Cal took a winding path, from working as a resort-hand in Hawaii to teaching English in the Czech Republic, South Korea and Japan and finally going back to Czech for another 4 years. In 2011, Calvin returned to the U.S. and worked odd jobs before re- entering UT to earn a BS in Computer Science and an MS in Information Science in 2017. Cal has since enjoyed a successful and promising career with IBM where he brought his creativity, energy and writing skills to enterprise security software. Calvin's life was cut short Saturday morning, February 22, 2020 when he was t-boned by a drunk driver on FM 969. Police on the scene believe that the power of the crash killed Cal immediately. Cal had a colorful manner of self-expression through elaborate costumes that he wore in college, the tattoo art that he crafted over a number of years, and the stories and graphic design projects he dove into. He was relentlessly positive, and towards the end of his life he found common cause with the philosophy of transhumanism, which combined his various beliefs in improving humanity, the transformative potential of technology, and a relentless pursuit of the future. He did everything he could to maintain a sharp mind and healthy body. It is tragically ironic that the life of this man who truly believed that he would live well past 100 years was cut so short. Cal's energy and sense of fun were infectious; some have said that in his short time, he lived the life of 10. Calvin is survived by his parents, David and Claire Gogoel Bench; his sister, Amy Bench (Tim Whitehill), his brother, David Bench (Elizabeth Skadden); nephew, Ellison Whitehill and nieces, Mila Whitehill and Skadden Bench; grandfather, Leonard Bench; and his dog, Parker.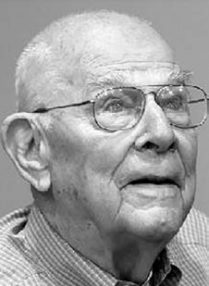 Leon Geddis "Leo" Byerley, Jr. (B.S. '52) died peacefully on February 26 in Midland. He was born in 1926 in Jonesboro, AR and was the only child of Ruth Elizabeth DeGaris and Leon G. Byerley, Sr. His family moved to Midland in 1938 where Leo attended school from the 5th through 10th grades. He transferred to New Mexico Military Institute for his junior and senior years of high school. He was drafted into the Army and served for a year in the 11 Airborne in the Army of Occupation in Japan. Leo married Mary Elizabeth "Betty" Miller on April 23, 1948 and enjoyed 48 years of marriage until losing Betty to cancer in 1996. Leo received a bachelor's degree in petroleum engineering in 1951 and a bachelor's degree in geology in 1952, both from The University of Texas at Austin. Betty and Leo had three children: Ruth Elizabeth, Leon Geddis III, and Daniel Clay. Leo was employed as a geologist in Midland by the Honolulu Oil Corporation from 1952 to 1960. In 1961, he joined with Van Howbert and Don Caussey in a petroleum geology consulting firm. From 1970 on, he worked as an independent geologist. Leo was a member of the Society of Petroleum Engineers, the American Association of Geologists (AAPG), the West Texas Geological Society and the Permian Basin Society of Economic Paleontologists and Mineralogists. He served on committees of the West Texas Geological Society and as a member of the board of the Southwest Section of the AAPG from 1978 through 1979. He also served on the board of Las Manos of the Museum of the Southwest, and he was President of that board when it produced the first SeptemberFest in 1973. Leo was one of the founding members of the Unitarian Church of Midland. Leo was an avid tennis player and for many years was on the courts at the Racquet Club with his doubles partners. Betty and Leo took time in the 1970s and 80s to pursue their interest in world history and archaeology in a series of travels including Mexico, Egypt, Turkey and many sites in the Mediterranean. Leo was a skilled film photographer, a good chess player and a competent computer programmer in the earliest days of the personal computer. He was a truly great father, grandfather and great grandfather. Leo was preceded in death by his parents and his wife Betty. His survivors include his three children, five grandchildren and four great-grandchildren.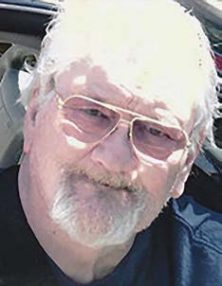 Robert Ware 'Bobby' Campbell (B.S. '54), born November 14, 1932 in Galveston to Robert Murphey and Grace Gardiner Campbell, passed peacefully at home on April 9, 2020. His first five years of life were spent in West Texas. When his father suddenly passed, his mother took him on the steam train back to Galveston where they lived in his loving grandmother's boarding house. Polio was the epidemic of the times and his grandmother would take him to Colorado by train each summer to shelter him from the disease that flourished in the hot and humid Galveston weather. He never lost his love for steam engines. A bright child, Bobby was able to skip two grades in school. He found himself in Austin at the tender age of 16 attending The University of Texas at Austin. He studied to be a geologist and after graduation worked several years throughout the oil fields of Texas. When he wearied of that, he moved on to what he was born for: teaching, first in Houston and then Austin. After a short time at Fulmore Middle School in Austin he spent the majority of his teaching career at McCallum High were he was beloved by many of the students. He taught science but more than that he taught life skills, especially to the members of the Rodeo Club which Bobby was the sole sponsor. Besides Bobby's passion for trains he was an avid gardener and a horseman. He bred Quarter Horses and even raced one of his a couple of time at Manor Downs. Later in life he devotedly cared for his mother in the home they shared with a long line of miniature poodles. He was a strong Christian man who spent much time studying scripture. God gifted Bobby many years of life. While Bobby did not marry or have kids of his own, he counted two of his former students as friends so close he lovingly referred to them often and strongly as his sons, Reed Moore and Kevin Faske. He treated their families as his family. He also loved Rae Becker who was his mother's best friend in her later years.
Donald Booth Clutterbuck (M.A. '58) passed away on July 5, 2020 in Houston. He was vibrant until his very last moments, enjoying lunch with his family, drinking wine, talking about a book he was reading, his time in the Navy, and celebrating the Fourth of July. He collapsed from what is believed to have been a heart attack. Don was born on March 3, 1929 in Beaumont to Donald James and Catherine Booth Clutterbuck. Don spent his formative years in Beaumont and Tulsa, OK. He graduated from Marquette High School in Tulsa in 1947, where he was class president for three years and was remembered for his ready smile and friendliness. In 1951, Don graduated from Marquette University in Milwaukee, WI. Following several months as a roustabout in the oil fields of West Texas, he then reported to the Navy Officer Candidate School in Newport, RI. Don served 3-1/2 years in the Navy aboard the Destroyer Escort USS LeRay Wilson, based out of San Diego. He completed two 6-month deployments in the Pacific, including making port in the Philippines, Hong Kong, the South China Sea, and Pearl Harbor. Don rose to the rank of Lieutenant JG and served as Chief Engineer on the ship. Early on in San Diego, Don met LaDonna Marie Bicknese, who had moved to California to teach elementary school. They married in July 1954 on the Naval Air Station in Coronado,CA. Following his discharge from the Navy, the couple moved to Austin, where Don earned a master's degree in geology at The University of Texas at Austin. He then went to work for Shell Oil Company for 10 years, living with LaDonna in Midland, Del Rio, and Corpus Christi, Texas; and Santa Fe, New Mexico. He later enjoyed a long career working for several independent oil & gas companies, ultimately serving in Senior VP, President, and COO roles with Inexco, McCormick, Tipperary, OXOCO, RPI and AFG Energy. Don retired in 1999 and spent much of his free time volunteering at the Houston Museum of Natural Science. Don was an enthusiastic docent, sharing his love of geology at his much-loved Weiss Energy Hall and in the Cullen Hall of Gems and Minerals, and educating himself and the public about special exhibits as diverse as the Titanic, the Vikings and the world's largest Russian Faberge Egg collection. His 15 years of volunteer service there won him many accolades and friends with whom he had engaging lunches. Don was a longtime member of both the Houston Geological Society and the Petroleum Club, where he served on the Board for many years as well as a term as President. He also greatly enjoyed his many years on the tennis courts, often with his longtime friend Charlie Church. Don was particularly proud of his sons, John and Jim. Favorite memories include making peach ice cream in the garage together, going on hunting trips, playing tennis, regular weekend waterskiing outings to Lake Somerville and Lake Travis, and supporting their youth sports. Don also loved giving "buzz cuts" with a hair trimmer on the backyard patio and supervising their teenage chores of mowing the yard and tending to the home landscaping. Don did gain an adopted third "son" when John and Jim went off to school: a standard poodle named Sargent. As the Sargent years came to an end, Don started welcoming his beloved grand children into the family. Don was an avid reader of history, mysteries and thrillers. The Clutterbucks moved to the Hallmark in 2012, where Don developed many new dear friends. Don quickly assumed various community duties, including serving a few terms as President of the residents' association and as Treasurer of the semi-annual employee gift fund. LaDonna was truly the love of Don's life. During their 63 year of marriage together, they enjoyed raising their two sons, playing gin rummy, tennis, waterskiing and boating, dinner and dancing at the Petroleum Club, taking driving trips across Texas, traveling to Hawaii and Italy, and cruising Alaska and Northern Europe. Don was preceded in death by his wife LaDonna, his parents, his cousins Barbara and Travis Parker, and his daughter-in-law Shelley Day Clutterbuck. He is survived by his sons John (wife Anne) and Jim, and his beloved grandchildren, Caroline, William, Miles and Zoe.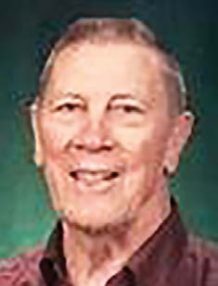 Arthur Leroy Cochrum (M.A. '52), passed peacefully into the arms of his Lord on October 28, 2019 in Canyon Lake, Texas. He was born in Kingsville, Texas, January 5, 1925, the son of Allen C. and Rosa K. Cochrum. He was preceded in death by his parents, his brother Allen, his beloved wife Nancy, son Arthur Leroy Cochrum, Jr. and daughter Cathy Caroline Cochrum Vann. He is survived by his sons John (Blanca) and Andy (Mary) and son-in-law Rodney Vann. Arthur had twelve grandchildren and numerous great-grandchildren. Arthur grew up in Houston and was a graduate of Lamar High School. He then went on to graduate from Texas A&M University in 1945 where he earned a degree in geological engineering. He served in the Navy and upon his discharge he went on to further his education by earning his Master of Science in geology from The University of Texas Austin. He was an Aggie through and through. He retired from Humble Oil and Refinery (Exxon) where he worked for 27 years. Arthur realized his dream of retiring to Canyon Lake in 1999 to the house he designed. He and his sweetheart Nancy would sit on the back porch and watch the Guadalupe River and loved to entertain family and friends. He was very active in the Canyon Lake community and a member of Chapelwood United Methodist Church, Houston and North Shore United Methodist Church, Canyon Lake.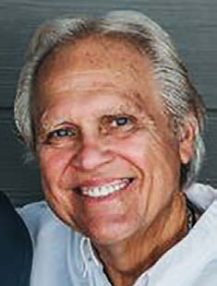 Richard Dale "Ricky" Cook (B.S. '76) was a longtime resident of Houston. He lived a full and purposeful life from 7/17/52 to 8/11/2020. Ricky graduated from The University of Texas at Austin with a degree in geology. He settled in Houston and started his first and last job as a geologist at Pennzoil, later becoming Devon Energy. He was a loving and devoted father and recent grandfather who always made spending time with them a priority. Ricky made friends wherever he went and had many interests including live music, the Hill Country, happy hours with friends, music cruises, walking his dogs, spending time in prayer, and playing his trumpet. One of his greatest joys was playing trumpet in several bands including the Lone Star Symphonic Band. He is survived by his son Cody Cook, brothers David and Brian, grandson Jackson, and girlfriend Kaydee Cooper.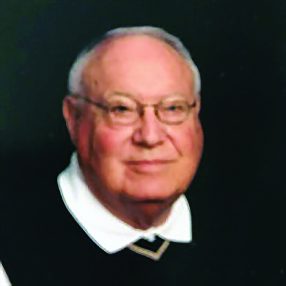 William Grey Darsey (B.A. '57) passed away July 16, 2020. He was born July 18, 1936 to W. G. Darsey, Jr. and Roberta Deerman Darsey in Grapeland, Texas. He is survived by his beloved and loyal wife Shirley W. Darsey, his children Paige (Mike) Lee; Revill (Warren) Bayer; W.G. (Rig) Darsey, IV; Tamara W. (Steven) McBride; and his grandchildren: Catherine and Courtney (Eddie) Lane; John, Brooks, and Robert Bayer; and Logan McBride. He is also survived by many nieces, nephews and friends. He earned his bachelor's degree from The University of Texas at Austin, and did graduate work at the University of Oklahoma and Rice University. He also took extension classes from the Wharton School of Business at the University of Pennsylvania before embarking on a successful career as an independent geologist. Early in his career, he negotiated eploration licenses in the Middle East, the North Sea, and the German Baltic Sea. For twenty-three years, Mr. Darsey worked the Frio and Miocene trends of South Lousiana and the Hosston and Cotton Valley trends of North Lousiana, prospecting for oil and gas. Since moving to Houston in 1986, he worked the Frio, Miocene, and Wilcox trends of South Texas while assembling drilling deals for sale to industry operators. He enjoyed hunting, fishing, the Texas Longhorns, and golf. His book of poetry, "The Mist: A Collection of Poems About Nature, Philosophy, and Spirituality," was published in 2007.
Ralph Charles Duchin (M.A. '55) of Tucson, Arizona, and Houston, Texas, passed away on May 25, 2020. He was born in New York City to the late Minnie and Jacob Duchin. Ralph graduated from Stuyvesant High School, Brooklyn College and completed his master's degree in geology from the Jackson School of Geosciences at The University of Texas of Austin. He is survived by his wife of 60 years, Sally Pomeranz Duchin; his daughter, Susan Jo Duchin; his sister, Barbara Duchin and his brother, Hal Duchin. Ralph was a beloved and adored husband, father, brother and friend and will be truly missed.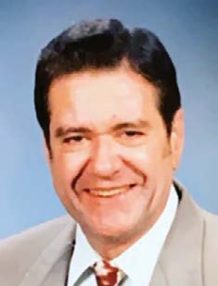 Eddie D. Dunagan (B.S. '53) passed away May 27, 2020 in Austin after a twenty-two year battle with Parkinson's disease. He is survived by his wife of 63 years, Virginia Coy Dunagan; sister, Bonnie Dunagan Burkett and husband, Lester; son, Ronald and wife, Sheila; son, Richard and wife, Jennifer; son, Robert and wife, Rhonda; son, Roger and wife, Dana; fourteen grandchildren and seven great- grandchildren. He is preceded in death by his father, Dell; mother, Christine; brother, Randall and daughter-in-law Diane Dunagan. Ed was born January 20, 1932 in Gilmer, Texas, to Dell Owen and Christine Hurt Dunagan. He received a bachelor's degree in geology from The University of Texas at Austin in 1953 and a master's degree in business from George Washington University in 1969. Ed was sworn in as an officer in the United States Air Force in 1953 and began pilot training. While on assignment at Larson AFB in Moses Lake, WA, Eddie met Virginia Coy. The two were married April 19, 1957. Ed was a pilot in the 4080th Strategic Reconnaissance Wing, Strategic Air Command, that operated U-2 spy planes out of Laughlin AFB, Del Rio, Texas, and Davis-Monthan AFB, Tucson, AZ in the late 1950s and early 1960s. This unit was instrumental in providing reconnaissance of the island of Cuba for President John F. Kennedy during the historic Cuban Missile Crisis in 1962. For his participation, Ed earned the Distinguished Flying Cross. He also served as an A-37 pilot in Vietnam. Ed retired from the Air Force as a Colonel in 1979. After retiring from the Air Force Ed started a new career as a financial advisor with several stock brokerages, beginning with E.F. Hutton and concluding with Smith Barney. He also was a partner in a road construction company, Triple R Contracting with his youngest son, Roger. Ed's passion throughout his life was his Christian faith. He was a member of the Church of Christ in Del Rio; Tucson; Prattville, AL; Honolulu; and finally in Austin at the Westover Hills Church of Christ. His struggle with Parkinson's disease did not keep him from attending worship service with his Christian family.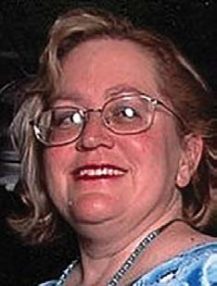 Laura B. Evins (B.S. '79) was born in Houston, Texas,on March 28, 1957 and passed away on April 5, 2020. Laura was a graduate of The University of Texas at Austin where she received a bachelor's degree in Geophysics. She worked many years in the geophysics field in support of oil exploration, and was a member of the Society of Exploration Geophysicists. As part of her career, Laura traveled all over the world, including living in London, England for several years. In her younger years she enjoyed sailing on Clear Lake. Preceded in death by her parents, James Jerry Evins and Anna Elizabeth (Matzke) Evins, Laura is survived by her brother, Stuart Alexander Evins, brother, James Barry Evins, and sister, Shawn Evins Kelm. She is also survived by a nephew, James Stuart Evins, and nieces, Melody Ann Kelm and Heather Marie Kelm.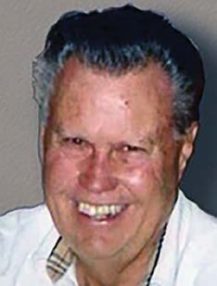 George Harold Falk (B.S. '57) peacefully passed away on March 27, 2020, at his home in New Braunfels, Texas. George was born on April 18, 1935 in San Antonio to Faye and Carl Falk, Sr. George was the beloved husband and best friend to his wife of 47 years, Dulane Falk (Bettge); devoted father of George Falk Jr. (wife, Lesa), Erin Falk Ackerman (husband, Howard), Leigh Falk, and Laurie Falk; loving grandfather of Meghan Ackerman, Natalie Ackerman and Katy Murch. George is survived by his brother, Carl Falk, Jr. (wife, Patricia) of Corpus Christi. George graduated from Jefferson High School in San Antonio and The University of Texas at Austin with a degree in geology. Over the course of his life, George worked as an oil landman, business owner, investor, and real estate broker. George loved to travel with his family and friends, and his favorite spots were New Orleans, Santa Fe, and any location that had a beach and water. Always loved, he will be missed by his family and friends. His was a life well lived!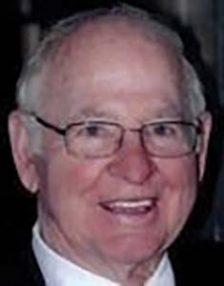 William "Bill" Alvis Faubion (B.S. '50) passed away August 18, 2020, just days before his 93rd birthday. Bill was born in Everman, Texas, to Alvis and Wanda Faubion and spent his childhood in West Texas. After serving in the navy at the end of World War II, he attended The University of Texas at Austin and graduated in 1950 with a bachelor's degree in geology. Bill again served a stint in the armed forces until 1954. He then began his career as a geologist with Continental Oil Company. In 1959, Bill joined Ashmun and Hilliard Oil Company in Midland, as a subsurface geologist. It was there that he met the love of his life, Dorothea Varisco, and they married in 1961. Bill and Dorothea had many happy memories of those early years and made lifelong friends. In 1962, Bill began work with John Ashmun at J.B. Ashmun Inc. and Wainoco Oil and Chemicals and moved the family to Calgary, Canada in 1966. After a brief move to Denver, CO, they made their final move in 1973 to Houston where Bill served as Exploration Manager, Executive Vice President and Board Member for Wainoco Oil and Gas. From 1985 to 2005, Bill continued work as an independent geologist. Bill will ultimately be remembered for his sense of humor, the love for his family, and participating in almost any activity outdoors. He enjoyed fishing, hunting, and working on his ranch in Hockley. He was an avid skier and golfer. He could play the guitar by ear and loved to sing "King of the Road" and "Me & Bobby McGee". He was humble, kind, always first to laugh, and treated everyone around him with respect. Bill is survived by his wife, Dorothea, his children, Annette Faubion Stephens (husband Rand) and Dr. William Alvis Faubion, Jr. (wife Stephanie); and his grandchildren, Ann Katherine, Samuel William, Louise Parsons, Madeline Grace, Erin Annette, Laura Lee, Kari Ann, and Dorothea Cantrell.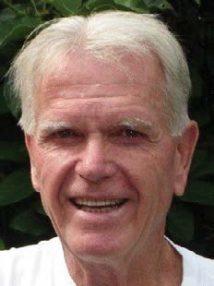 Walter Keene Linscott Ferguson (B.S. '56, M.A. '58) passed away peacefully on Dec. 31, 2019. Keene was born in Houston on April 28, 1934 to Harry Weidel Ferguson and Josephine Linscott Ferguson. He attended St. John's School in Houston where he graduated in 1952 as head prefect. He attended Princeton and then The University of Texas at Austin, graduating from UT with a bachelor's degree in geology. While at UT, Keene was a member of the Kappa Sigma fraternity where he made many life-long friends. He later attained a master's degree in geology (1958) and a doctoral degree in History (1969), both also from UT. Keene started his career in the corporate world, working for Humble Oil as a geologist. But he decided early on that teaching was his true calling. He was an assistant professor of history at Our Lady of the Lake in San Antonio on two different occasions in the 1970s and 1980s. He also taught history and social studies at St. Stephen's School in Austin, and later for many years at Hill Country Middle School in Westlake. In his later years he taught at the Sage Program at UT. He also worked for the Bureau of Economic Geology at UT. Keene wrote books and made maps. He was an explorer. He was a talented wood carver, stone cutter, bead weaver, jewelry maker, furniture maker, bee keeper, cook, baker, book collector, and bird watcher (during which he spent many enjoyable times with his son Jamie). He even constructed his own BBQ smokers. Keene was a naturalist and loved exploring the great outdoors. He and his children spent many summers camping all over the Southwest, from Enchanted Rock to the Gila National Forest in New Mexico to the Los Piños River at Cumbres Pass in Colorado. Birding books and binoculars were always nearby. The place he revered most was West Texas, spending time on his brother-in-law's ranch outside San Angelo and at his own home in Fort Davis. He also owned a home in Port Aransas where he would bird watch and spend time with his family on the beach. Never one to take to flying, over the years he drove everywhere he went in pick-ups, vans, and Suburbans, almost always with a carload of his kids and their friends. As an outgrowth of these road trips, Keene and a friend authored one of the earliest guides to Texas Roadside Historical Markers in 1977. Keene was kind, humble, and generous with his time. He liked a good party with friends. He was always upbeat with a smile in place below his kind blue eyes. Keene is now up at that big party in the sky, saying, "Beautiful!" Keene was preceded in death by his parents, his sister Jolyn, his son Jamie, his first wife Hallie — the mother of his four children, his second wife Patricia — the mother of his two step-daughters, the joy of his last nine years, Lynn Baker, and his special friend and childhood nanny Myrtle Johnson. Keene is survived by his sons: Scott (wife Kelly) and Jody (wife Mila), by his daughter Hallie (fiancée Stuart), by his two step-daughters Mallory Leitner and Ursula Comeaux (husband Chris), by his ten grandchildren (Rachel, Walt, Claire, Max, Hallie Fei, Alex, Paulina, Phillip, Will and Avery), by three great-grandchildren (Hallie, Neely Wynne and Paul), and by his sister Nancy Haywood (brother-in-law Ted).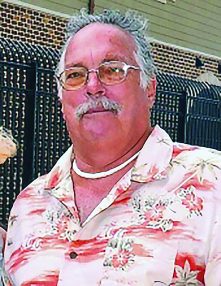 James Roy Garrison, Jr. (B.S. '76, Ph.D. '79) passed away May 9, 2020 at his home in Corpus Christi. James was born February 15, 1952 in Fort Worth to James and Mattie Garrison. James was a 1970 graduate of Atlanta High School. Upon graduation he attended The University of Texas at Austin where he received his Ph.D. in geology May 19, 1979. After graduation James accepted a research associate appointment at the University of Tennessee where he was involved in research of the moon rocks brought back to earth by Apollo 16 and 17. James worked in the oil and gas business for many years and in his later life as a consultant. He taught at the University of Oklahoma, Texas A&M Corpus Christi, and University of Texas Galveston. James loved to be out in the field doing research. James loved astronomy and considered becoming an astronomer, but chose to become a geologist instead. He collected rocks his entire life. His first love, however, was always for the ocean. He spent his last years living on the beach in Corpus Christi and Galveston while teaching and researching shoreline erosion. He was preceded in death by his parents. James is survived by one daughter, Emily Balson and husband Josh Balson; one son, William Garrison; three grandchildren, Dax Garrison, Jack Balson and Willa Balson; and one sister, Carolyn Garrison Vernon and husband, Paul.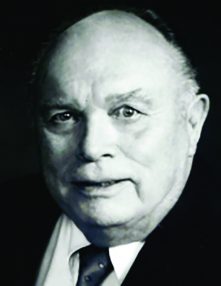 Wyeth Leonard "Boots" Goode (B.S. '53), was born July 12, 1929 in San Angelo, Texas, to parents Homer and Jessie Lea Goode. He grew up in San Angelo and graduated from San Angelo High School and received an Associate's degree from San Angelo Junior College. He graduated with a bachelor's degree in geology from The University of Texas at Austin in 1953 and did postgraduate work at UT and Texas Tech. From 1946 to 1952, he served in the Naval Reserve and on October 31, 1952 he married Louise Gayer Goode, also from San Angelo. From 1953-1970, he worked for Marathon Oil Co., spending 1956-1960 in Guatemala and 1960-1962 in Libya. The Goode family moved to Midland in 1962. In 1970, Mr. Goode opened an office for Amarillo Oil Co. and Pioneer Natural Gas in Midland and served as District Manager until 1977 when he resigned to become an independent consulting geologist. Mr. Goode was a member of the Wildcatters, AAPG (American Association of Petroleum Geologists), the West Texas Geological Association and the IPAA (Independent Petroleum Association of America). He was qualified as a Certified Petroleum Geologist and served as an expert witness in legal court cases. In 1983, he served as President of the Board of Directors of the Midland Country Club after being on the board since 1981. He was a member of the First Baptist Church and an active supporter of Wycliffe Bible Translators Inc. His sons, William and Richard, his parents and his brother, Buddy Goode, preceded him in death. He is survived by his wife of 67 years.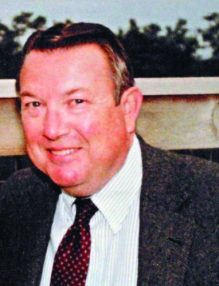 Thomas E. Green, Jr. (M.A. '56) passed away on Wednesday, July 1, 2020. He is preceded in death by his wife, Katherine Prattes Green and his brother Paul M. Green. He was born in Butler, Pennsylvania to Jessie MacDonald and Thomas E. Green Sr. on September 9, 1929. The Green Family moved to San Antonio in 1940 when Tom was 11 years old. Tom graduated from Alamo Heights High School in 1947 where he was voted "Most Popular Senior" and played football for the Mules. After high school, he enrolled at The University of Oklahoma to pursue his undergraduate degree, during which time he was called to serve his country in the Air Force in the Korean War. Upon his return he completed his degree at OU and then joined his brother at The University of Texas at Austin for his graduate degree in petroleum geology. In his early career he worked as a petroleum geologist for various companies before setting out on his own with his longtime partner Bob Staewen. This was not only the beginning of a successful venture but a lifelong friendship. Tom loved his colleagues in the oil and gas business and was active in the Petroleum Club and many other industry organizations. Tom married the love of his life, Katherine, and they were blessed to enjoy over 60 years of marriage together. Having been separated by less than a year, they have never been apart on their anniversary which we know they celebrated together on July 3rd in heaven. "Gran-D", as his granddaughters knew him, loved having them over for swimming at their home, weekends in Port Aransas and most of all watching all of their school and sporting events. Golf was a favorite hobby, which he taught to his children at a young age. He enjoyed many golf matches with his buddies (for maybe a small wager). Tom is survived by his children, Susan Green, Tommy Green and his wife Carrie, Granddaughters, Caroline, Katherine and Elizabeth, and sister-in- law, Cathy Obriotti Green.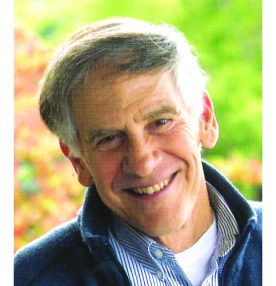 Redge Larry Greenberg (M.A. '73) passed away on December 8, 2019. Redge leaves his two children – Tiffany Purcell (Hap) and Aaron (Sarah), and his three grandchildren – Jack and Skyler Purcell and Arthur Greenberg. He was a devoted husband to his wife of forty years – Linda Greenberg, who died in 2013. Redge and his late wife moved from Austin to Durango in 1999. For the past six years, he had been the beloved second-life partner of Mary Nowotny. Redge's life was full of family, learning, and adventure. He grew up in Reading, PA, and reached the rank of Eagle Scout. Shortly after moving to Los Angeles at age 16, he saved up money from his job at a local gas station, and earned his pilot's license. He received his undergraduate degree from the University of Arizona, and then went on to earn two master's degrees and completed course work for a Ph.D. in geology and geophysics at The University of Texas at Austin. For many years he worked with Hupecol, an energy exploration and production company, developing 3D seismic interpretive maps identifying potential sites for development in Colombia, Mexico, Italy and New Zealand. He always loved the learning process, which lead him to become a part-time professor of mathematics for ten years at Austin Community College. Redge absolutely loved the outdoors. He was a certified SCUBA diver, a BA hiker, traveler of the world, a bare boat sailing captain, and had ninety-nine parachute jumps (ninety- eight without mishap). An avid aviator, Redge bought his first airplane at age 18 and flew private planes for nearly ten-thousand hours for pleasure as well as service to local search and rescue efforts. Assembled in his garage, he was one of the first owners of a kit-built SubSonex jet, which he flew from Durango-LaPlata airport. He enjoyed performing many aerobatic maneuvers, at a safe height, of course! He was an active member of EAA (Experimental Aircraft Association) based at Animas Air Park, and flew for many years at the local glider port. Redge was born to Ruth and Robert Greenberg on September 9, 1949, in Houston. In addition to his children and grandchildren, he is survived by his younger brother Gary Greenberg and his younger sister Laurie Greenberg.
Kim L. Lancaster (B.S. '81) passed away January 7, 2020 in Dallas from colon cancer. He was born November 13, 1953, in Weslaco, Texas. After attending Weslaco schools, Kim enlisted in the U.S. Air Force and served overseas. He attended The University of Texas at Austin and graduated with a degree in geology. He worked in the oil industry in West Texas and New Mexico for City Services and Occidental Petroleum. In retirement, Kim lived in Dallas and San Miguel de Allende, Mexico. He was active in the recovery community and was a friend and counsel to many others. He was a voracious reader, a student of history, and enjoyed playing the guitar. He spent his days in Mexico zooming around San Miguel on his motorcycle, grilling outdoors for friends, and tending to a rooftop patio full of native plants. He was devoted to his pets, a long line of dogs and cats who returned his adoration. Preceded in death by his father Rogers Lancaster and brother Rogers Hall (born Rogers Lancaster, Jr.). Survived by his mother Betty McDaniel Lancaster; sister Karen McCutchin (Jerry); brother Kermit Lancaster (Sarah); sister Kris Marsh (Chuck); and sister Kay Fulton (Duncan).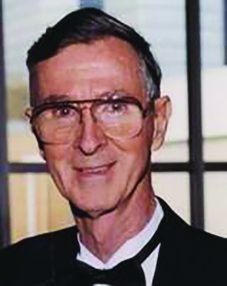 Sabin William Marshall (B.S. '52) passed away peacefully on January 8, 2020. Sabin was born on October 15, 1928 in Houston, attended Lamar High School and was a proud graduate of The University of Texas at Austin with bachelor's degree in geology, class of 1952. He enjoyed a long career as a geologist with Texas Gas Transmission and was an active member of the Houston Geological Society, serving as its President in 1975. Following a European tour of duty with the U.S. Army, Sabin married the love of his life, Mary, in 1958 and together they raised four children. Sabin and Mary were founding members of St. Thomas More Catholic Church, where he served as an usher for many years. Sabin was a devoted family man, playing catch in the backyard, coaching little league, taking us to Astros games in the Dome, Indian Guides, and serving as a Scoutmaster. He taught us about fairness, doing the right thing, paying yourself first but always making room for charity, and having compassion for others. Sabin loved the outdoors and travel, taking the whole family on a tour of the country by car every year with the trusty pop up camper in tow. Yellowstone, the Dakotas, Grand Canyon, Monticello, Mt. Vernon, Colorado, New York City, the KOA in Phoenix, and last but not least, driving from Houston to San Francisco and back. His fondness for camping didn't rub off on his children in adulthood but we're all grateful for the opportunities he gave us- to see the country, to meet people different from ourselves and experience things we weren't used to; scary but wonderful at the same time. Sabin was predeceased by his loving wife of 59 years, Mary, brother, Ralph Marshall, and brother in law Frank Goban. He is survived by sister in law Mildred Goban, children and spouses David (Marlene), Brian (Rachel), and Darin (Kristen) Marshall, Madeleine Ellard (Jeffrey), grandchildren Chris, Henry, Brendan, and Lillian Marshall, Elaine Ellard, Emily Lessner (Matt), and step-granddaughter Maggie Jashinsky (JD).
Clyde H. Moore (M.A. '59) passed away on July 1, 2020.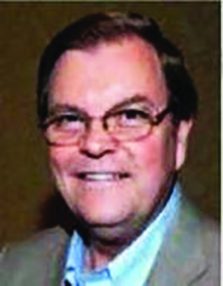 Richard Alan Nicholas (B.S. '68) passed away on November 22, 2019. He was born in St. Joseph, MO to James and Helen (Robinson) Nicholas. Richard was a graduate of McCallum High School in Austin. He received both his bachelor's and Ph.D. from The University of Texas at Austin and his master's degree from Southern Illinois University in Carbondale, IL. Richard worked at several universities around the country before coming to Texas Woman's University in Denton in 1996. He served as the Vice President for Student Life until his retirement in 2014. Richard married his college sweetheart, Anne, in 1970. They have one daughter, Laura. Their beloved family includes Laura, her husband, Brian Hupach, and two beautiful granddaughters, Brianna and MaKaya. Other family members include Anne's siblings and their families, and many cousins, nephews, and nieces. Richard loved his university and the time he spent mentoring students. He proudly watched successes of his students around the country. In his retirement he enjoyed time with hobbies including traveling, collecting gems and minerals, philatelic stamps (particularly early Hawaii), and growing and hybridizing African Violets. He served as President of the African Violet Society of America from 2017- 2019. He and Anne shared all these activities and relished their quiet life at home together. In addition to his family, he loved his dog and at least one canine companion always enriched his life.
Richard will be remembered for his quiet wit and humor, dignity, respect, wisdom, and his love of life.
Horacio Oliveira (B.S. '50) passed peacefully on July 2, 2020. He finally got his wish of joining our beautiful mother in heaven. He spent many evenings visiting friends in hospitals and attending funerals. He served his country with great pride, and he particularly honored his fellow veterans that preceded him in death by formally saluting them at their caskets to pay his respect for their service. Dad was born and raised in Benavides, Texas, and graduated from there in 1943. When WWII broke out, he enlisted in the Army as part of the 11th Airborne. After being wounded and spending time in a field hospital on Biak Island, New Guinea, he earned a Purple Heart, plus many other medals of honor. Because of his wonderful humility, he never spoke of his valor and heroism. We only found out about it after going through his paperwork. He returned from the war to marry his bride, Delia Salinas, in Ramirez, Texas. They moved to Austin where he attended The University of Texas at Austin on the GI Bill earning dual degrees in petroleum engineering and geology. It was not easy in those days for Hispanics to break into the world of engineering, but he worked hard to support his ever-growing family and finally landed a job with the Civil Engineering Department at the City of Corpus Christi. In his spare time and always preferring to work outdoors, he studied hard to become licensed as a Registered Professional Land Surveyor. It paid off; he was the first Hispanic in Texas to pass the RPLS exam and soon started his secondary business of Oliveira Land Surveying Company. He worked seven days a week, five at City Hall and the other two for his own company. Eventually, Dad was named head of the Land Surveying Department for the City of Corpus Christi. He retired from that job after 35 years with the City, but continued to work at his own business, which he managed until his death. Always concerned for the employees, Dad and four others, formed the City Employees Credit Union, because they saw a need for a credit union for City workers. Eventually the Credit Union grew to what it is now: Two branches with the new name of Texas Bridge Credit Union. Dad's beautiful heart was broken for the first time when his oldest and only granddaughter, Cathy Hernandez Lowe, passed away in 2000. Then he died a little more when his beloved son, Lacho Oliveira, Jr., passed away in November 2017. Then the final blow was when his beautiful wife, Delia, died three months later in February 2018. Others who preceded him in death were his parents, Corando and Maria de Jesus Oliveira; his brother, Armando Oliveira; his son-in-law, Rolando Garza; his daughter-in-law, Margaret Oliveira; and his children, Javier and John Albert, who died a few days after birth. He is lovingly survived by his daughters, Dolores (Pete) Gonzalez, Noela Oliveira Garza, and Denise Oliveira. He is also survived by his grandchildren: Marcos (Denise) Oliveira, Dusty (Cecy) Oliveira, Chuck Oliveira, Michael (Debbie) Hernandez, John Eric (Robin) Hernandez, Steven Garza, Chris Garza, Sergio Gonzalez, Javier McCaskill, Cody McCaskill, and Andy McCaskill; as well as nine great-grandchildren. Dad is also survived by his beloved little sister, Lydia Oliveira Olivarez. A special thanks to grandson, Steven Garza, who devoted so much of his time to his grandfather in his final years.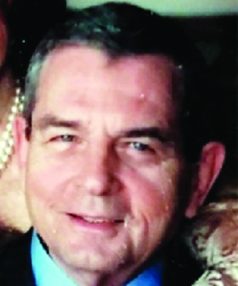 Arlis B. Parkhurst (B.S. '62) passed away on July 2, 2020. Arlis was born in Seminole, OK, on January 17, 1937, to Vera Marie and Arlis Beckham Parkhurst. The Parkhurst family lived in Cushing, OK, where Arlis's Father was employed as a pipeline engineer for Shell Oil Company. The family moved to Colorado City, Texas, in 1947, when Arlis was in grade school. He excelled at sports, especially football. Arlis graduated from high school in 1955 and entered The University of Texas at Austin on a full athletic scholarship. At UT, Arlis successfully balanced the rigors of obtaining a degree in geology with the endeavors of playing football and enjoying the many life-long friends he made as a member of the Phi Gamma Delta Fraternity. He played on the UT Longhorn football team for three years, wearing No. 55 on his jersey. He became close friends with Coach Darrell Royal, a friendship that lasted through the years. Arlis loved to tell the story that when he returned to UT for his last season, 25 pounds overweight (due to a summer of hamburgers, french fries and fried pies), Coach Royal said: "Arlis, I never had a captain that didn't make the traveling squad." Arlis got the message and was promoted back to first string for the first game (25 pounds lighter). He had a stellar season (except for the loss of "some teeth" in the Rice game), and was selected for the 1958 North-South Shrine Bowl played that year in the Orange Bowl in Miami. Upon graduation from UT, Arlis enlisted in the U.S. Marines, serving six months on active duty and six years in the Reserves. Arlis moved to Dallas in 1961 and was employed by the Henry S. Miller Company, learning the ropes of being a real estate broker. Arlis subsequently struck out on his own, working as a broker on many major transactions, especially in undeveloped land. In 2003, Arlis met Beverly Ray through mutual friends in Newport Beach, CA. They were married on Dec. 31, 2005. A few days later, the newlyweds and their guests viewed UT's victory over USC in the Rose Bowl. Beverly and Arlis moved to Dallas in 2007. He cherished his dogs, especially "Big Boy," a Great Pyrenees sheep dog. The Parkhursts and their pets managed to survive the destructive 2019 tornado, which went right over their home. A highlight of their time together was a weekend visit to Austin in April, 2015, attending a Phi Gam class reunion, touring the new buildings on campus and sailing the waters of Lake Austin aboard the Riverboat Commodore, the same sternwheeler on which Arlis and his friends often sailed when they were in school. Arlis never forgot his West Texas roots. He established The Arlis Parkhurst Endowed Scholarship at the Texas Interscholastic League Foundation which provides tuition grants with an emphasis on trade and technical schools for students from smaller West Texas communities. Arlis' scholarship is currently funding tuition grants to 20 students. Arlis is survived by Beverly and his nephew, Scott Winton and wife, Jenny.
Gerald "Jerry" Sweet Pitts (B.S. '54) passed away on August 14, 2020. Jerry was born to Laura V. and Allen F. Pitts on September 24, 1932 in Fort Worth, Texas. He was raised by his mother in Fort Worth. He graduated from Paschal High School in 1950 and The University of Texas at Austin in 1954 with a bachelor's degree in geology. After graduation, he entered the U.S. Navy serving on board the USS Cogswell (DD 651) in the Pacific Theatre. On August 22, 1953, he married his high school sweetheart, Carol Sweatman, whom he cherished and adored. People often spoke of how much they were amazed at his deep love for his wife of 67 years. In October, 1956, Jerry moved to Midland to work for Humble Oil and Refining Co. During his employment with Humble, he worked as a surface geologist, core drill geologist, and production-exploration geologist at various towns in the Permian Basin returning to Midland after each assignment. In 1966 he became an independent geologist. In 1982, with the help of Greg, his oldest son, he formed Pitts Energy Company. His other two sons David and Steve joined the company shortly after Pitts Energy was formed. He served as President of Pitts Energy Co. until January, 1999 when he officially retired. He has continued in an advisory capacity until his death. Jerry was a life-long member of the United Methodist Church. He was a member of the AAPG, WTGS, SIPES, Longhorn Foundation, Life Member of the UT Ex Students Association, University of Texas Chancellors Council, The Littlefield Society, TCU Chancellor's Council, TCU Clark Society, Midland College Foundation and St. Luke's United Methodist Church. He also held a private pilot's license. Jerry was known for his kindness, integrity, and love for others. Relationships were very important to him. He was also passionate about education and established many college scholarship opportunities for countless individuals both locally and within the state. Jerry enjoyed gardening, watching UT football, and working with his sons and grandchildren at the office and the ranch. Jerry is survived by his loving wife and best friend, Carol, son Greg Pitts, son David Pitts (wife Jeanne) their children Jennifer Kaspar (husband Kyle), Nicholas (wife Nicole) and Sara, son Steve Pitts (wife Paige) and their children Zach (wife Jessi) and Amber Boothe (husband Cameron). Jerry was preceded in death by a grandson Trevor Pitts.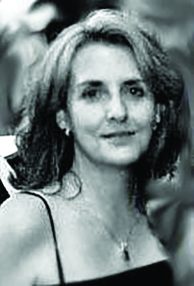 Carol Ann Piza (B.A. '81) passed peacefully at her home in Round Rock, Texas, on June 14, 2020 after a five year battle with cancer. Carol was born on June 6th, 1954 in San Jose, Costa Rica to Alfredo and Martha Hale Piza. At the age of four, she moved with her mother to Austin, Texas. She attended St. Austin's Catholic School and Holy Cross High School, where she graduated as Valedictorian. Upon receiving her bachelor's degree in geology from The University of Texas at Austin, she then worked for the State of Texas until her retirement in 2015. Just weeks after retiring, Carol was diagnosed with Neuroendocrine (NET) cancer. She was very active at the time and refused to let her diagnosis stop her from doing the things she loved most — taking care of her granddaughters and volunteering with a local feral cat TNR organization. When faced with this rare form of cancer, Carol did everything she could to learn about the disease and be an advocate and supporter for others facing the same diagnosis. She was active and well known in numerous NET support groups and message boards, and made herself available as a resource to other newly diagnosed patients in the area. Carol is preceded in death by her parents, Martha Hale Piza and Alfredo Piza, and former husband Richard Gray. She leaves behind daughter Megan White (Bill) and granddaughters Olivia and Sara; step-daughter Raechel Brundige (Dakota) and granddaughters Alizeah and Calleigh; sister Laura Vargas and brothers Federico Piza Vargas and Alfredo Herradora and their families; and cousins Tom Paradise III, George Paradise and Walter F. Murphy.
Alexander Webb Ritchie (M.A. '69, Ph.D. '75) died of kidney failure on April 6, 2020, two days short of his 76th birthday. Zan — as he was known to all — asked that there be no funeral service or obituary, requests totally in keeping with his life philosophy. To honor his wishes, this announcement of his departure will be brief. Zan was a lifelong educator who held faculty positions in the geology departments of Furman University, University of South Florida, and the College of Charleston in South Carolina. He was married to the love of his life, Kate, for 45 years, until her death in 2014. As a UT graduate student, Zan was one of Bill Muehlberger's extensive Central American crew; he did his dissertation field work in Guatemala, where he had some hairy adventures, including being run out of his first chosen field area by armed banditos. Farewell, Zan, que te vaya bien!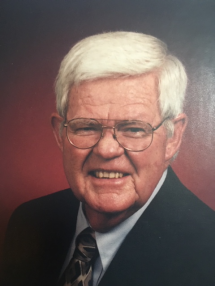 Ted Vernon Salyer (B.S. '56) passed away October 4, 2019 in Tyler after a brief illness. Ted was born in Texon, Texas, in the Plymouth Oil Camp Hospital on June 29, 1929. His birthplace was in the shadow of the famous Santa Rita No. 1 oil well. As a young boy his dad was transferred to Sinton, Texas. He attended Sinton High School and played the saxophone in the band. He graduated in 1948, and then attended Kilgore Junior College, where he met Joyce. He took a break in his schooling to serve the USA in the U.S. Army and was stationed in Japan during part of the Korean War. Upon returning home Ted and Joyce got married and moved to Austin. He attended The University of Texas at Austin and graduated in 1956 with a geology degree. Dowell Oilfield Services hired Ted out of UT and moved them out to Kermit, Texas. During their 9 years there, Gary and Scott was born. The family then moved overseas for 4 years, first to Trinidad, West Indies and Caracas, Venezuela. Dowell Schlumberger brought him back stateside in late 1968 to work in Kilgore. Ted served as an assistant scoutmaster while in Kilgore. The next move was to Tyler in the summer of 1970. He and his partner, Homer Ward, bought a small asphalt company and named it L&L Asphalt. The 'L&L" came about from Ted and Homer's wives' names. Ted did everything at L&L in the early days, and all those nights with drawings laid out across the dining room table paid off. Ted sold L&L in 1983. He was proud of their continued success which continues to this day. In addition to his firm, a big part of their life back then was Green Acres Baptist Church. He enjoyed watching Church League softball. He also loved deer hunts with Scott and summer trips to northern New Mexico with his family. Joyce and Ted moved to Troup in 1983 and he once again worked in the oil field. He developed an award-winning herd of Black Angus, which he absolutely loved. Joyce, not so much! While residing in Troup, they were members of First Baptist Church Troup. Upon his move back to Tyler, Ted joined Green Acres Baptist Church once again. He is preceded in death by his wife of 63 years, Joyce; his father and mother, W.D. and Ava Cox Salyer; and stepmother, Nina Robertson Salyer; and his brother and sister in law, Don and Lorene. Survivors include his sons and daughters in law, Scott and Toni of Carrollton and Gary and Rita of Troup; and grandchildren Trent and Peyton.
Paul "Zac" Zachary Schorr (B.S. '85) passed away on April 19, 2020. He was born in Corpus Christi, Texas on April 20, 1955. Zac graduated from Travis High School and was honorably discharged from the Navy in 1979 (USS Macdonough). Zac received a bachelor's degree in geology from The University of Texas at Austin. Zac worked in geology, surveying, and as a heavy equipment operator. He was a member of St. Catherine of Siena Catholic Church and had a passion for geology, as well as collecting surveying instruments. He was survived by his brother Pete, and Pete's children Chris, Amanda, and Alex, as well as their families.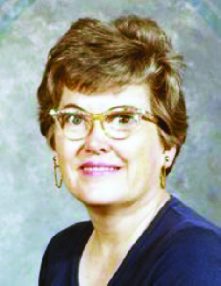 Mary Kathreen Sharrai (B.A. '52) passed away on March 2, 2020 in a Plano hospital. Mary was born in Ft. Worth on December 3, 1930 to Charlie Holt Dobbs III and Kathreen (Norwood) Dobbs. Mrs. Sharrai was a member of the First United Methodist Church of Winnsboro, a member of the Standard Club of Winnsboro since 1972 and the Art Society in Mt. Pleasant. She graduated with a BA in geology from The University of Texas at Austin in 1952. Mary was an artist who inspired her granddaughter Janice to become an artist as well. She was preceded in death by her parents; husband Lee Clarence Sharrai in 2007; son Charles Lee Sharrai; daughter Mary Kathreen Rose; brothers Charles H. Dobbs IV and Burt Norwood Dobbs. Mrs. Sharrai is survived by her son-in- law Thomas Wayne Rose; grandchildren Janice Kathreen Rose-Gill and Marc Gregory Rose; grandchildren Caleb Daniel Rose and Karis Kathreen Rose.
James Robert Stephen (B.A. '62) passed away Monday, February 24, 2020. Jim was born on February 10, 1939 in Goldthwaite, Texas to James John Stephen and Roberta Mayo Stephen. He is preceded in death by his parents and is survived by his wife of 53 years, Gloria Stephen and his son, James Todd Stephen. He is also survived by his sister, Joan Little; brother-in-law, Bart Little; and their family. At the age of 5 he moved with his family to Robstown in South Texas, where his father served as the town doctor. Jim attended The University of Texas at Austin for his undergraduate work as a zoology major and the University of Houston, where he completed his graduate studies and earned his license to practice pharmacy. He spent his 50-plus year career working as a pharmacist in the Houston area. Mr. Stephen was an avid reader with a particular interest in World War II history. He was a charter member of the National World War II Museum in New Orleans, LA and the National Museum of the Pacific War in Fredericksburg, Texas, the boyhood home of Fleet Admiral Chester W. Nimitz. He enjoyed outdoor activities, spending time in nature as well as practicing amateur photography. He attended photographic seminars in a variety of places from West Texas to Acadia National Park in Maine. One of his favorite nature adventures was an Earthwatch expedition to Australia, where he helped a team "tag" kangaroos and band birds to track them.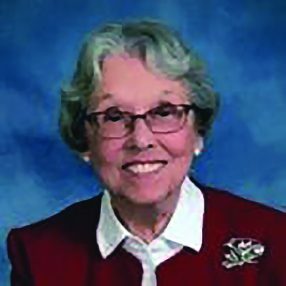 Gene K. Jones Todd (B.S. '48) died December 7, 2019 at her home, after a brief illness. Gene was born April 27, 1927, in San Angelo, Texas, to Ernest Montgomery and Gene Hammond Funkhouser. She moved with her family throughout East and West Texas as oil and gas discoveries were made and fields developed. The family settled in Houston in 1932 where she attended elementary, junior and senior high schools. After moving to Midland in 1943, she graduated from Midland High School in 1944 and attended The University of Texas at Austin where she graduated with a BS degree in geology in 1948. While a student there, she was a member of Zeta Tau Alpha Sorority and the Women's Geological Society, among other organizations. On July 31, 1948, Gene married Joseph Edward. They moved to Midland in October 1948 to open an office for Woodley Petroleum Company where she was employed as a geological assistant. Joseph E. Keyser died April 21, 1975. Gene lived in Midland until the time of her death, raising their five children who continued to be the delight of her life. Gene was active in The Junior League of Midland Inc., Girl Scouts, where she helped lead two Girl Scout troops through junior and senior high school, PTAs throughout the MISD school system and has been a lifelong member of the Episcopal Church and an active member of Al-Anon since 1969. From 1973-1975 she was employed by Ard Drilling Co. and remained active as a secretary working for a number of geologists and land men from 1971 to December 1985, when she retired. On October 1, 1986 Gene married Phillip M. Jones and acquired a new family of three married children and six grandchildren. She also enjoyed gardening, bird-watching, walking, sailing and spending time outdoors at home, at the cabin on Colorado City Lake and on the banks of the Red Deer River in Alberta, Canada. Her greatest delight was family gatherings for holidays, especially July 4th and one on one time with family and friends. After Phil's death in April 2002, she felt privileged to help facilitate the grief recovery program Life After Loss under the auspices of Home Hospice for nine years with her co-facilitator Nancy Meyers. On March 21, 2015 Gene married her longtime friend John B. Todd at a home wedding officiated by Father David Huxley from St. Nicholas Episcopal Church and she acquired a new family—sister-in-law Ellen Todd-Good Artzt and her husband Mike, nephew Alex Good and his son Oz, niece Georgia Redman and sister-in-law Susan Redman. Gene is survived by her own five children and their spouses: Carolyn K. Curtis and Carl, Julie K. Squires and Michael, Edward M. Keyser and Janet, Laura K. Hartsell and Greg, Ann K. Stewart and Dick. Phil's children and their spouses "Dusty" J. Wilson and "Tic", Debbie J. Stucker and Mike, Douglas M. Jones and Nola, who "graciously share their lives with me." Karen McGill Klassen and Gene's grandchildren and their families were an important part of her life. She had 14 grandchildren and 35 great-grandchildren. Jason and Jessica Faulkner, Ryan and Andreanna Stucker, and James and Steven Jones became a part of her family in 1986 when she married Phil Jones. Gene's two brothers and their wives, children and grandchildren had a special place in her heart: Garrett and Carole Funkhouser and Jim and Peggy Funkhouser.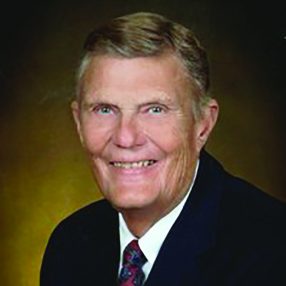 Curry Helmuth Vogelsang (B.S. '60) was born December 28, 1937, in San Antonio, Texas, to the late Helmuth and Emmie Margaret (Curry) Vogelsang. He attended Alamo Heights High School in San Antonio where he played varsity basketball and graduated in 1955. Curry graduated from The University of Texas at Austin in 1960 with a bachelor's degree in geology. He was a member of the Kappa Alpha Order. After working in the oil fields and active duty with the United States Army, Curry attended and graduated from the UT School of Law in May 1964. On December 29, 1962, Curry married the love of his life, Barbara Kay Buchanan. Upon law school graduation, Curry and Barbara moved to Wichita Falls where he began his practice of law. In 1970, Curry and Barbara moved to Sherman where he continued his law practice with various firms until his death. Curry was very active in the community as President of the Chamber of Commerce, served on the Sherman Economic Development Board, and a member of Rotary International. He also enjoyed teaching Criminal Law during two stints at Grayson County College. Curry also considered it an honor and privilege to be the Municipal Court Judge of Sherman for over 41 years from 1974 to 2015. Curry was an elder at Covenant Presbyterian Church and served his Lord and church family in many areas. In his early years, he enjoyed playing tennis and was always found coaching and volunteering in his children's activities. Curry loved a great game of bridge and was known to many as an avid reader. He could often be found watching a Dallas Mavericks game, listening to jazz music, or smoking some barbeque. Curry especially loved golf and shared that passion with a regular group of friends. Curry is survived by his wife of over 56 years, Barbara Kay Buchanan Vogelsang, two sons Curry Vogelsang, Jr. and wife Andrea of Prosper, Chris Vogelsang and wife Lora of McKinney, and one daughter, Katie Vogelsang Stubblefield and husband Sam of Sherman; and nine grandchildren. He was preceded in death by his parents and sister, Nancy Onion.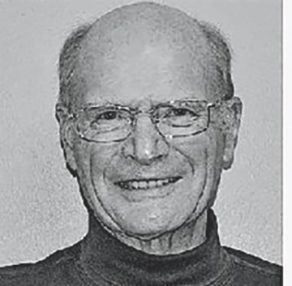 Charles Osborne Walker (B.S. '59), born April 25, 1936, in St Louis, MO, to William Spurlock Walker and Kathleen Osborne Walker passed away on August 10, 2020. He is survived by his loving wife, Judith "Judy" Lovejoy Walker. They were married for 62 years. He is survived by his brother Bill Walker; his children, Brad William Walker and wife Linda; daughter, Andrea Michel and husband Jeff; and daughter, Shannon Chambers and husband Curt. He is also survived by his six grandchildren. Charles was preceded in death by his grandson, Gregory Curtis Michel. Charles was a graduate of The University of Texas at Austin and the University of Texas Southwestern Medical School in Dallas (M.D. '63) before completing medical training in Internal Medicine and Gastroenterology. He was a Navy Lieutenant on active duty in Vietnam (1966-1968) and performed postdoctoral research at Southwestern Medical School. He became an Associate Professor of Medicine and was Chief of Gastroenterology at the Dallas Veterans Hospital. Charles went into private practice at Baylor University Medical Center (BUMC) in Dallas. He developed and led the BUMC hyperalimentation service and the BaylorFast bariatric program. He was a faculty member and mentored many BUMC residents and fellows. He founded Texas Digestive Disease Consultants. Charles was a lifelong athlete. In his youth he played baseball and football and ran track. As an adult he pursued mountain climbing, scuba diving and waterskiing. He was an avid tennis player and enjoyed playing piano. Charles loved history and nature. He and Judy raised Brangus cattle in Arkansas for many years. Judy and Charles retired to Arkansas in 1998, where he spent many happy years on his Bear Creek Ranch, entertaining his grandchildren and their assorted dogs with barbecues, boating trips and gator rides. He returned to Texas with Judy and his faithful dog, Kelly, in 2011, to spend his final years closer to family.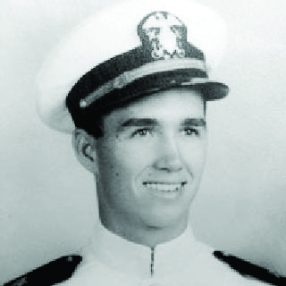 Daniel Lee Ward (B.A. '49, M.A. '50) was born in Goose Creek, Texas. He is survived by Grace, his wife of 74 years; daughter, Carol (Jerry Tompkins); son, Stephen (Michelle Ward); seven grandchildren, and 14 great grandchildren. Dan is preceded in death by his oldest son, Daniel Lee, Jr. Dan was an ensign in the U.S. Navy where he flew hell divers in WWII. He graduated with a master's degree in geology from The University of Texas at Austin where he played first chair trumpet in the band. He was a petroleum geologist for Texaco in Midland, Texas and later became an independent geologist. He worked for the Atomic Energy Commission in Grand Junction where he then retired. Dan enjoyed spending time with his family, fishing, hunting and playing golf.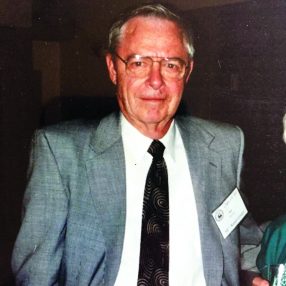 Joseph "Joe" Orby Wheeler (M.A. '56) passed peacefully March 11, 2020. He was born June 17, 1925 in a labor camp tent in a jungle outside Barrancaber-meja, Colombia. Joe was the second of three sons born Katherine Riggs Wheeler of Perris, Texas, and Orby Clinton "Jimmy" Wheeler of Gainesville, Texas. At the time of his birth Joe's father was a pioneering petroleum geologist whose work in Colombia led to the discovery of the La Circa Oil Field. Joe began life with his parents and older brother, James Clinton Wheeler, in a palm thatched hut situated on a river bank of the La Circa-Infantas oil field. His family moved to Toronto Canada when he was four and he remained there until graduating college. He earned a BA in biology from the University of Toronto, a master's degree in biology from Duke University and a master's degree in petroleum geology from The University of Texas at Austin. He spent his career as a petroleum geologist working at Exxon, Atlantic Richfield Co. and Bechtel in exploration and production. Joe met and married Elizabeth "Karlene" Evans Wheeler in Beaumont, Texas, in 1962 while working for Exxon. They raised their three children James Clinton, Thomas Joseph, and Carolyn Eliza-beth Wheeler in Houston. He was a loving, dedicated husband and father. Joe was a modest man with a very dry sense of humor and was known for "zingers" that seem to come out of nowhere. He loved birdwatching, hunting, fishing, gardening, playing the stock market and was an avid reader. He also enjoyed a "sniff" of good bourbon and scotch. Joe was most at peace with his binoculars around his neck identifying birds and taking note of all plants, animals, rocks, and geological formations around him and sharing that with his children. Joe is preceded in death by his wife of 46 years Elizabeth "Karlene" Evans Wheeler, parents Kate Wheeler and O. C. Wheeler, brother James Clinton Wheeler, brother Charles Bowen Wheeler and grand- daughter Hannah Renee Wheeler. He is survived by sons James Clinton Wheeler, Thomas Joseph Wheeler, daughter Carolyn Elizabeth Wheeler and grand- daughter Caroline Rose Kcenich.
Spouses & Friends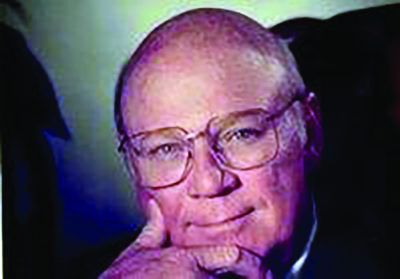 Byron Fred Dyer, Jr. spouse of Connie Dyer (B.A. '58), passed away on April 18, 2020, as a result of complications from both Alzheimer's and colon cancer. Byron attended Baylor University until he was called to serve in the United
States Army during the Korean War. Upon his return, Byron enrolled in Lamar University where he received a bachelor's degree in geology in 1957. After graduation, Byron found his love for the oil business and the world of banking. Unlike many, Byron was also able to fulfill a dream of every geologist: in 1957, he was credited with the discovery of a new mineral that was eventually named 'Chambersite'. Byron was preceded in death by his parents, Byron Fred Dyer and Hallie Epperson Dyer; his daughter, Stephanie Leigh Dyer (1965-1974) and his son, Jeffrey Lane Dyer (1960-2019). He is survived by his wife of 60 years, Constance Mayes Dyer; his daughter, Kelly Elaine Gabrisch (Mark) and his son, John Steven Dyer (Christina Gill Dyer). He is also survived by eight grandchildren.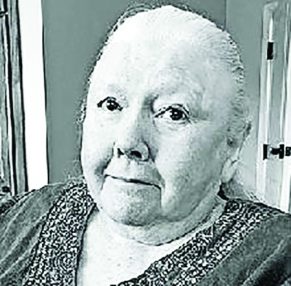 Jo Ellen Larkin Finley (spouse of Judge D. Finley, M.A. '54) passed away on Thursday, April 16, 2020.
Betty L. Gaines (spouse of the late Robert Gaines, B.S. '49, M.A. '51) passed away peacefully in her home in Midland on October 4, 2019.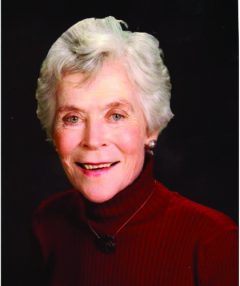 Nancy Summers Locklin (spouse of the late Allen Locklin, B.A. '54), died on November 6, 2019. Nancy studied at The University of Texas at Austin, where she met the love of her life, Allen C. Locklin. They married in 1955, and God blessed them with a son and daughter. Her marriage to Allen was one for the storybooks, and they were married for an amazing 64 years. Nancy and Allen were avid travelers, visiting all 50 states as well as many countries around the world. Nancy will be greatly missed by her son, Chris Locklin (Lisa), and daughter, Lee Ann Loggins (Les). She was adored by her 10 grandchildren. She cherished her 12 great grandchildren; they brought her great joy.
Jacqueline L. Martin (spouse of the late James L. Martin, B.A. '56) passed away on March 29, 2020. Jackie is preceded in death by her husband of 59 years, James Lee Martin, and her parents, Cathryn and Henry Windes. She is survived by her daughter, Karen; her granddaughter, Melissa; her sisters, JoElla and Deborah.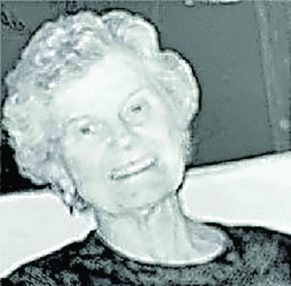 Marian Maxwell (spouse of the late John C. Maxwell, professor of geosciences) died January 5, 2020. In 1939 she met and married John C. Maxwell. Marian devoted herself to her family and her husband's career, extending hospitality to graduate students and faculty alike. In 1969, a very appealing job offer was made by The University of Texas at Austin, and the couple moved to Austin. John Maxwell died in 2006. Marian and John had two daughters, Judith Margaret and Marilyn Jane. Judy died of Leukemia in 1977. Marian is survived by her daughter, Marilyn.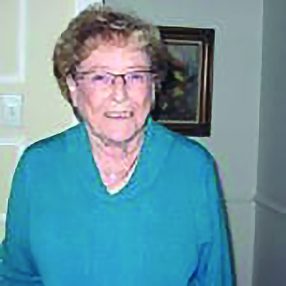 Carole Miller (spouse of Wayne Miller, M.A. '57) peacefully passed away on March 10, 2020. Carole was born on December 8, 1936 to Edna and George Hill in Mullin, Texas. Carole graduated from Goldthwaite High School. She attended The University of Texas at Austin where she met Wayne, the love of her life. They married on June 8, 1957 then moved directly to Midland, Texas, where her three children were born and raised. Carole was always involved in the many activities her three children were participating in at the time, including Cub Scouts, baseball and softball. She also was involved in the Geologist/ Geophysicist Wives Association. Carole is survived by her husband of 63 years Wayne David Miller; son, Craig David Miller and wife, Angel; son, Mark Weldon Miller; daughter, Sharon Elaine Miller; three grandchildren; and three great grandchildren.
Faculty & Researchers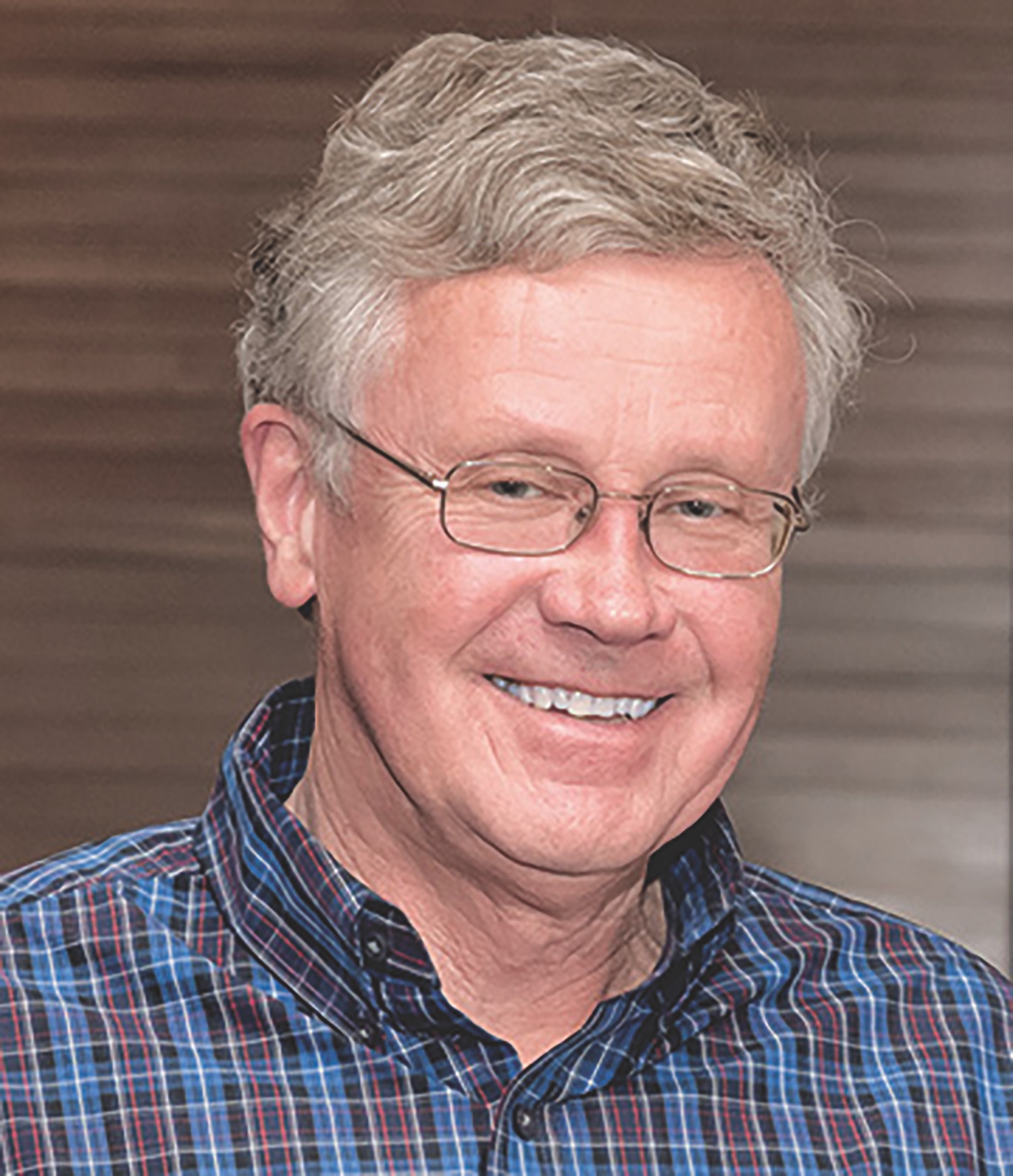 Stephen Craig Ruppel passed away peacefully at his home in Austin on October 21, 2019. He was born in Wabash, Indiana on January 22, 1946 to Harold and Norma Ruppel. Stephen completed his doctoral degree in geology at the University of Tennessee, Knoxville in 1978. Stephen moved to Montreal, Canada in the fall of 1978, where he met his wife of nearly 40 years, Gera. He and Gera moved to Austin in 1981. As a Senior Research Scientist at The University of Texas at Austin Bureau of Economic Geology, he led research into Paleozoic and Mesozoic mudrock systems, carbonate reservoir characterization, and carbonate sedimentology and geochemistry. He was the editor of the book "Anatomy of a Paleozoic Basin: The Permian Basin, USA" and the author of numerous geological papers. Stephen enjoyed golfing, cycling, and reading about history. A loving husband, he enjoyed traveling with his wife to Europe, Asia, South America, and New Zealand. A proud and devoted father, he was very actively involved in his sons' lives, taking them on Boy Scout camping trips, to ice hockey games, coaching soccer games, and attending all major events in their lives. He also regularly devoted his time to home renovations and projects, including recently building a catio for the beloved family cat. He is survived by his wife Gera, his son Erik and fiancée Josie, his son Mark and partner Esther, and cat Holly. Condolences and thanks are also given to his friends, neighbors, and colleagues who were so important to him and supportive of his family after his passing. He will be sorely missed.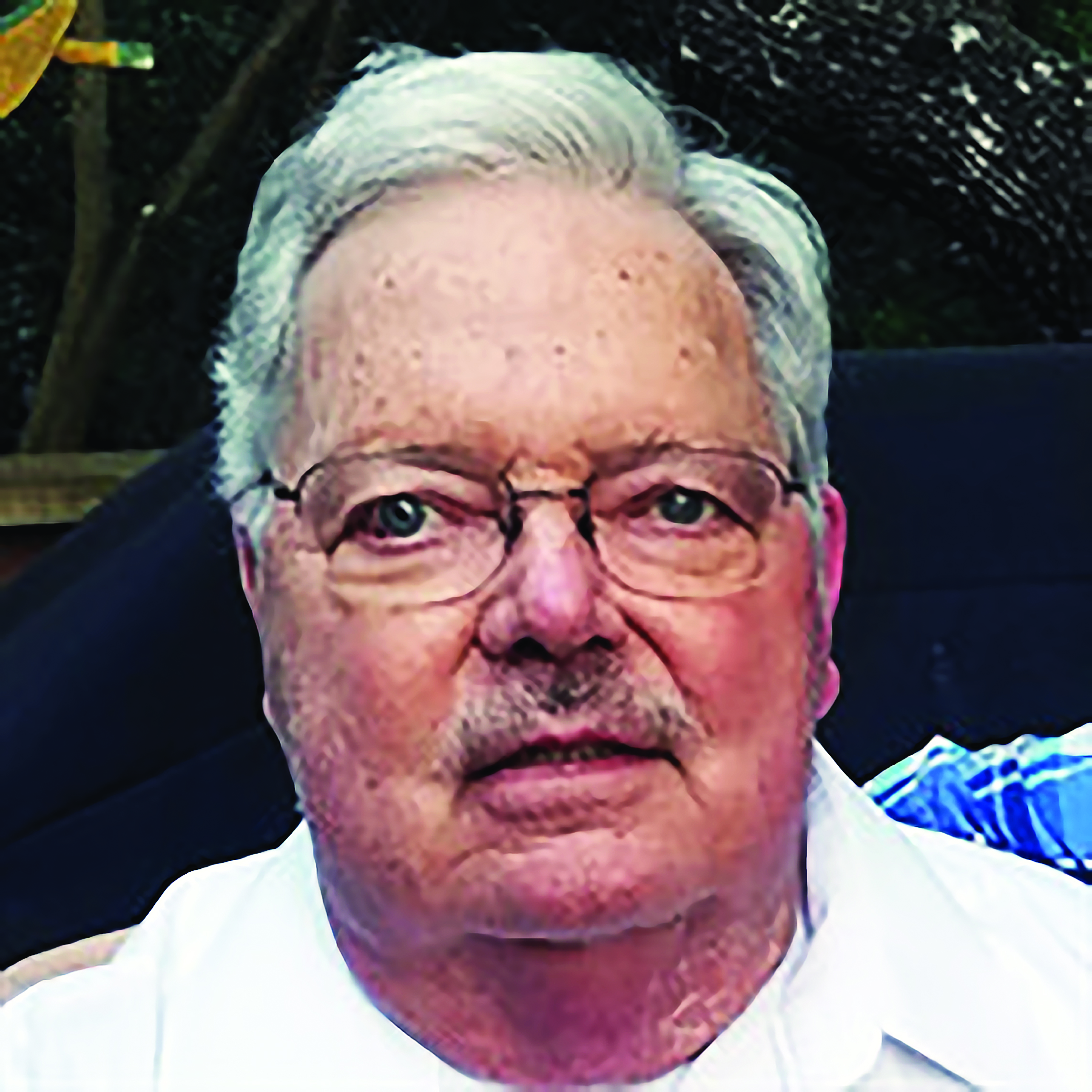 Robert H. Tatham, born in California on December 10, 1943, was a beloved husband, father, and grandfather. He attended California University at Northridge, University of Houston, and Columbia University where he earned a Ph.D. in seismology. He did petroleum exploration research for Texaco before retiring to The University of Texas at Austin where he was a chaired professor in geophysics. His wife, Henna, of 49 years, worked as a pharmacist. They enjoyed travel, family, and community life. Bob was active in synagogue life at Congregation Tiferet Israel, served as a board member and treasurer for the UT Hillel Board, and was instrumental in the creation of the Austin Eruv. His children and grandchildren, daughter Sarah with husband David and children Yehudit, Yael, Yoav and Yakira, daughter Rachel and husband David and children Yonatan and Akiva, and son Benjamin with wife Olive and children Abigail, Miriam, and Isaac, will miss him greatly. Bob will be remembered as a husband, dad, and zayde who was kind, generous, and loving. He will be tremendously missed.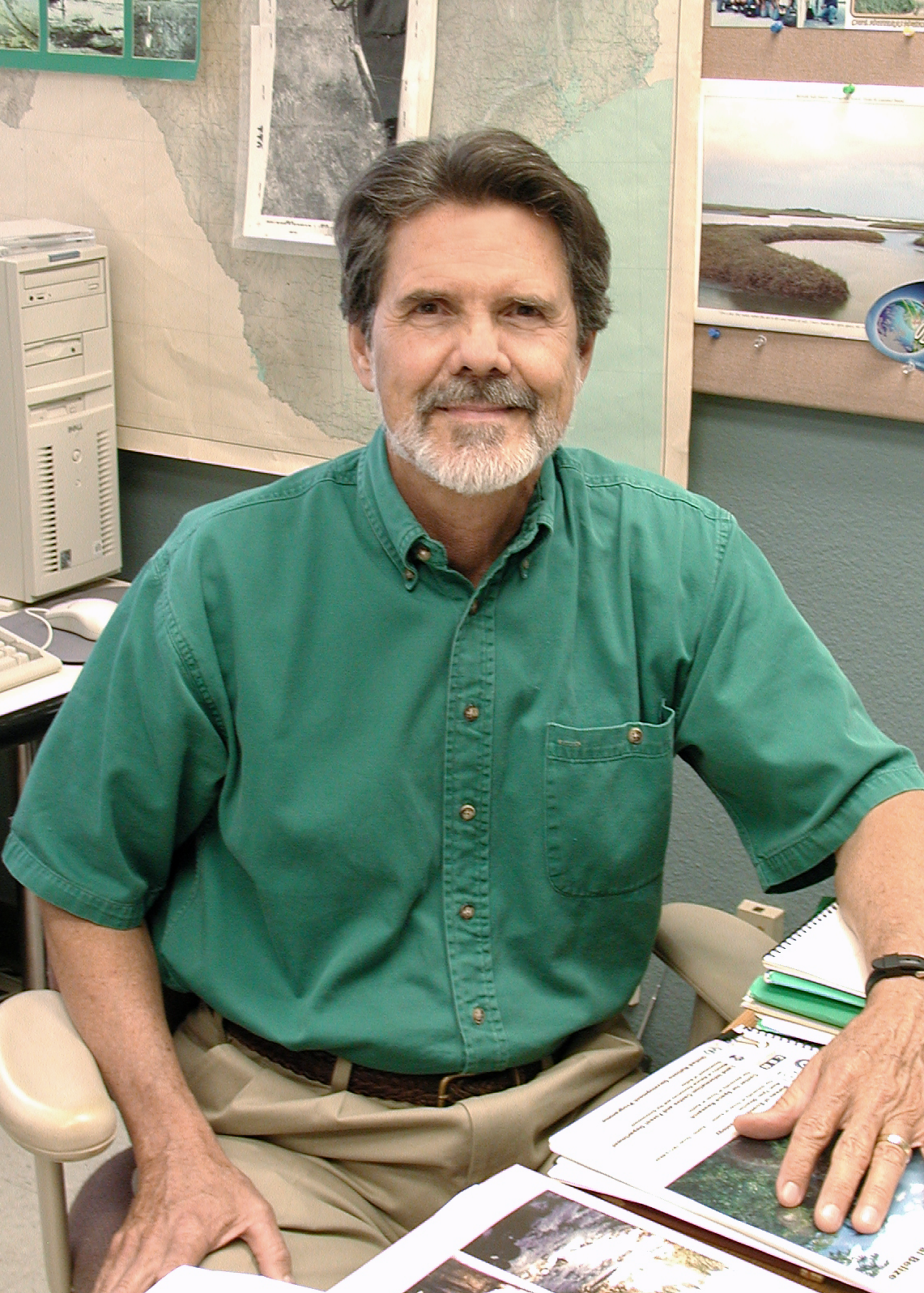 Bill White, longtime Bureau of Economic Geology researcher, has passed away. Bill played a huge role in building the bureau's coastal reputation from the 1970's through the 2000's, particularly in wetlands distribution and change over time, all while being notably modest and unassuming. "I recall Bill with great fondness from my early years as bureau director," said Scott W. Tinker. "He was a calm and thoughtful presence, and I always enjoyed our conversations." Colleague and bureau Senior Research Scientist Jeff Paine remembers, "Bill was the principal author of all of the bureau's Submerged Lands atlases and a really wonderful, kind, generous and soft-spoken person." Bill was with the bureau for over 30 years. During his long and productive career, he was best known for his investigations of the status and trends of wetlands in major bay estuary- lagoon systems, studies of submerged coastal lands of Texas in which benthic sediments were mapped and characterized, studies of faulting and subsidence and their impacts on marshes, and investigations of fluvial deltaic systems in which wetland sedimentation rates were measured and correlated with rates of relative sea level rise. This memorial was originally published on Sept.17, 2020, on the Bureau of Economic Geology website.
Staff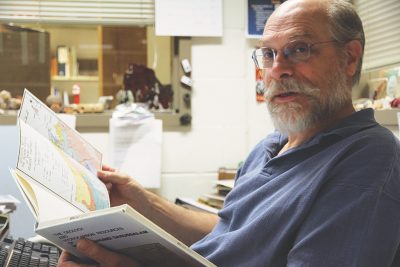 Dennis Trombatore, husband, friend, colleague, philosopher, artist, and lover of life, died peacefully July 18th, 2020 after a long illness. Dennis Trombatore was born on Aug. 26, 1952 in Killeen, Texas, to Marianne Trombatore and Sam Trombatore, who were stationed at Ft. Hood. He grew up in Baton Rouge, LA, where he attended St. Aloysius School and soon-to-be-renamed Lee High, graduating in 1970. He went to LSU, graduating with a bachelor's degree in philosophy in 1975 and an MLS in 1977. He lived in New Orleans and worked at Loyola Library from 1977 to 1980. In 1980 he married Kathryn Dinstuhl; they divorced in 1994. He moved to Athens, Georgia, in 1980 to work in the Science Library of the University of Georgia. In 1985 he accepted the position of Head of the Walter Geology Library at The University of Texas at Austin, where he was honored to receive several staff excellence awards through the years. He made Austin his happy home and worked tirelessly for his second family in the Jackson School of Geosciences until his death on July 18, 2020 from complications of recurrent prostate cancer. In 2004, after a long courtship that began with love at first sight, he married Shiela. Shiela was his beacon in a lonely world and his only regret was to leave her so soon. He is loved and survived by his mother Marianne, his wife Shiela & her family, and friends too numerous to name. Throughout his life, Dennis had a great love for geology and for handcrafts, particularly pottery, which he discovered in college. He was never happier than when in the studio or on a field trip. He belonged to the Austin Geological Society, the Geoscience Information Society, and the National Council of Educators in the Ceramic Arts for many years. Dennis was extraordinarily generous and a polymath in the truest sense. He was a stalwart contributor to the Austin Empty Bowl Project (well over two thousand of his bowls are in use around the city), and a life-long supporter of arts education and higher education.