The Search for Life
November 12, 2020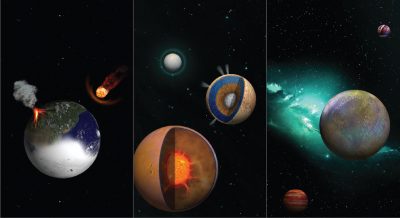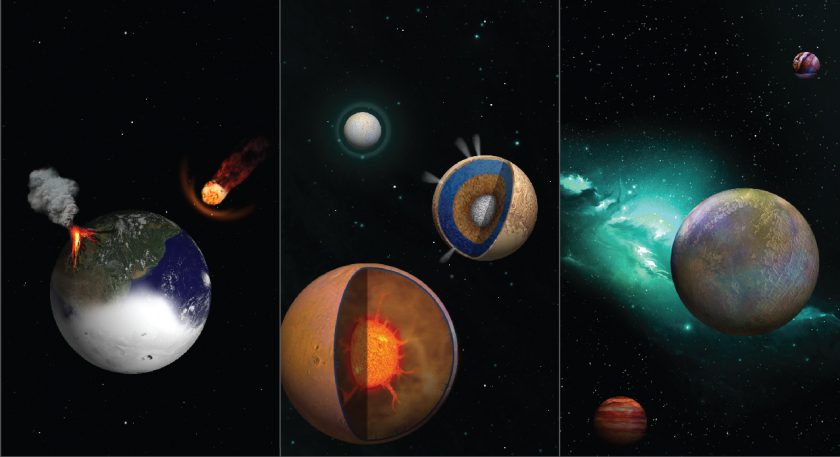 Scientists from across The University of Texas at Austin are joining forces in the hunt for life on other planets. Astronomers, geoscientists, chemists, biologists and aerospace engineers have pooled resources to form the UT Center for Planetary Systems Habitability, a cross-campus, interdisciplinary research unit.
Center co-director Sean Gulick, a research professor at the Jackson School of Geosciences, said that the new center will facilitate collaboration among scientists from different disciplines.
Researchers affiliated with the center are investigating how life on Earth has co-evolved with our planet, what makes a world habitable, and whether galactic scale conditions — such as star formation and supernovas — ultimately decide whether a planet can sustain life.
The center is looking for researchers from institutions outside of UT to collaborate on projects and is preparing to launch a visiting scholars program. It will also coordinate cross-campus, interdisciplinary teaching programs focused on planetary habitability.
By bringing researchers from different disciplines together, the center's founders hope to make the most of new planetary data from forthcoming missions and technology, such as NASA's James Webb Space Telescope. Interdisciplinary research is the best way to turn this data into breakthroughs, said Gulick.
"You have to get the astronomers who are studying exoplanets, together with the aerospace engineers designing missions together with the people who are doing the boots-on-the-ground research digging up extremophiles on Earth or finding analog processes," he said. "What the center can do is bridge these disciplines and give people a way to collaborate."
The center is a collaboration of UT's Jackson School, College of Natural Sciences, Cockrell School of Engineering and the Office of the Vice President for Research. Along with the diverse expertise, the center's scientists have access to campus resources such as the Visualization Laboratory at the Texas Advanced Computing Center, UT's Center for Space Research, and telescopes at the McDonald Observatory.
For more information, see habitability.utexas.edu.