Shayan Tavassoli: Research Associate
November 12, 2020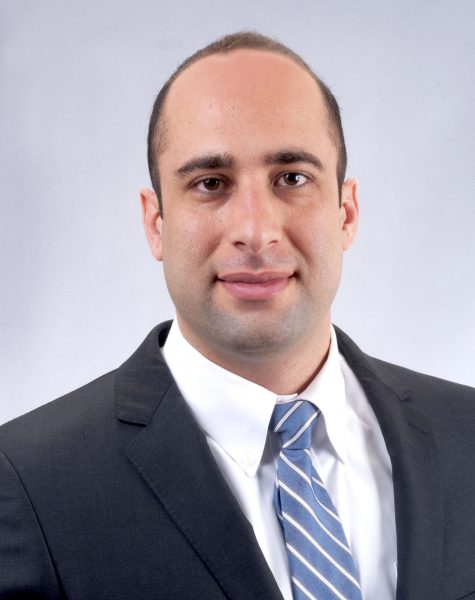 By Emily Moskal
Drilling an oil well doesn't come cheap. In a time when oil prices are low, it's especially important that wells are optimally placed to get the most out of the reservoir. That's where Shayan Tavassoli comes in.
Tavassoli joined the Bureau of Economic Geology as a research associate in February 2020, right before oil prices took a major hit from the COVID-19 crisis. His work as a reservoir engineer in the Tight Oil Resource Assessment (TORA) group is improving production of tight oil resources — also known as unconventionals — which constitute more than 60% of U.S. crude oil production.
Before joining the bureau, Tavassoli was part of The University of Texas at Austin Department of Petroleum and Geosystems Engineering (PGE). He arrived in 2010 as a graduate student. After earning a doctorate, he continued on at PGE as a postdoctoral research fellow and research associate. He worked on several projects related to enhanced oil recovery, reservoir simulation and geological storage of carbon dioxide.
At TORA, Tavassoli is working to optimize well spacing by predicting reservoir behavior and well performance. In tight oil reservoirs, engineers frequently run into an issue called well interference — when one well's production causes a loss in production in another due to pressure depletion or fracture interference.
The work involves using data collected from wells and applying it to a basin-wide study using different machine learning algorithms. At the basin scale, Tavassoli and his group are able to determine how the reservoir's geology and other features influence production in tight oil resources.
His work is critically important now that oil prices are down and operators can't risk millions of dollars with each well drilled.
"There's no more room for trial and error," Tavassoli said.
Despite events such as the COVID-19 pandemic causing oil prices to drop, Tavassoli holds hope for the future of the oil and gas industry and energy security.
"Innovative research in this area is paramount if the United States wants to reduce oil imports and maximize its domestic oil production," he said.