Aspiring Doctors Get Dose of Geosciences
November 12, 2020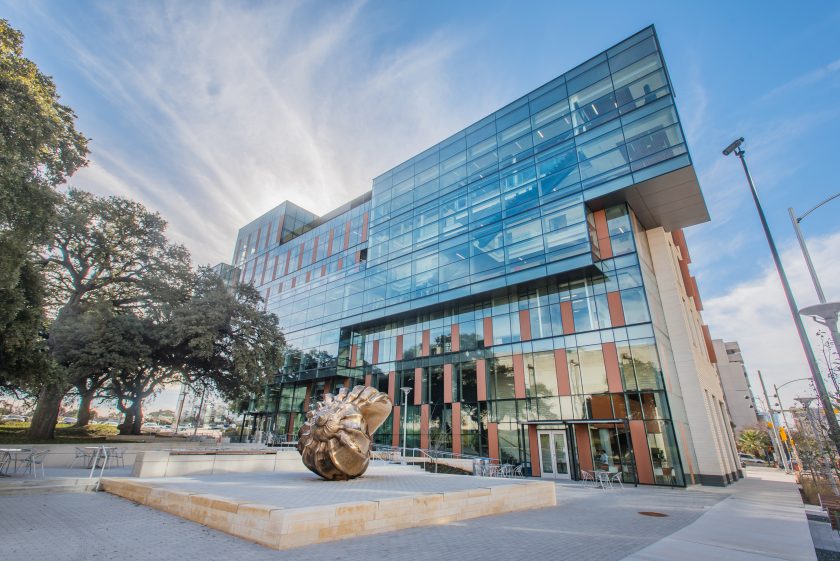 In July 2020, the Jackson School of Geosciences and Dell Medical School teamed up to teach high school students about the interplay between the planet and human health during a virtual summer camp.
Ninety students from high schools in Austin took part in the five-day camp, which combined a daily case study exercise with talks from health care and geosciences experts. The camp was based around three themes: pandemics, natural hazards and climate change. "Hearing geosciences, I assumed earth, soil and all that, but after this camp, I definitely see that there's more to Earth … and how the Earth can actually impact the way we live," said camp participant Tomer Britva.
Jackson School Research Professor Sean Gulick gave a presentation about the 2010 Haiti Earthquake that killed more than 100,000 people. His talk covered a Rapid Response program research mission to Haiti that collected data on how the earthquake affected the coast and the seafloor, and how this information can help people prepare for future earthquakes.
Jackson School Professor Kerry Cook gave a presentation on the connection between climate change and health. A key point was how global warming affects health by increasing extreme events — such as heat waves, droughts and floods — and creating opportunities for certain infectious diseases to spread. Jackson School Dean Claudia Mora left the group with some closing remarks on the final day of the camp. She said that solving challenges facing society will require collaboration across disciplines and encouraged students who do go on to careers in medicine to always keep the broader environment in mind.
"Never forget to look outside the body to consider the context," she said. "The body is breathing the air and drinking the water and living in the temperature and precipitation regime that is going to play a role in health."
In past years, the summer camp brought groups of students to The University of Texas at Austin campus for hands-on activities at Dell Medical School. Although the COVID-19 pandemic pushed the camp into the virtual setting, students remained highly engaged, said Lindsay Stephens, an operations coordinator in the Jackson School's Broader Impacts in Geoscience Education Research program, with most sticking with the program throughout the entire week.
Overall, the students left with a new understanding of how geosciences affects health. In response to the exit survey question "What was your biggest take-away from this course" almost every student mentioned a broadened understanding of how the two fields intersect.
"These past few days have made me realize the importance of geoscience, not only through its relationship with health sciences but also through its involvement with humanity," wrote camp participant Lamisa Mahmud. "Geoscience is more involved in our lives than many people realize, and it's about time that the topic is brought to the spotlight."