Study Quantifies Potential for Water Reuse in Permian Basin Oil Production
November 20, 2017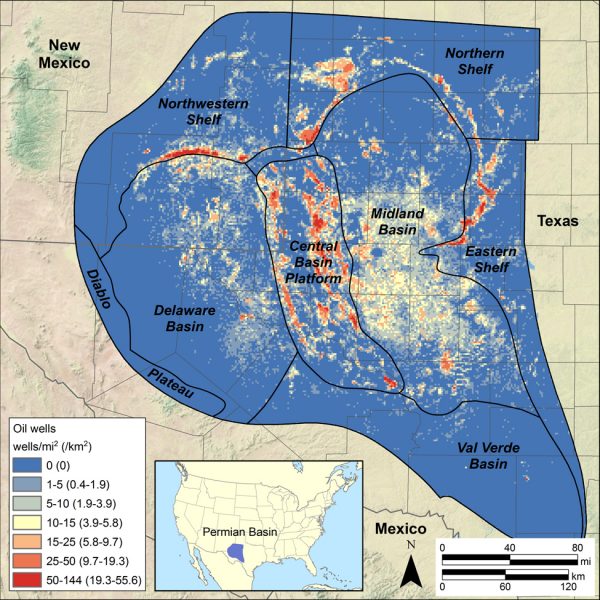 Hydraulic fracturing has once again made the Permian Basin one of the richest oil fields in the world. But the improved reserves come with some serious water management issues.
Research led by the Bureau of Economic Geology highlights key differences in water use between conventional drill sites and sites that use hydraulic fracturing.
The study, published in Environmental Science & Technology in September 2017, also found that recycling the water produced at hydraulic fracturing sites could help reduce potential problems associated with the technology. These include the need for large upfront water use and potentially induced seismicity or earthquakes triggered by injecting the water produced during operations back into the ground.
"In the Permian we have a good opportunity for reusing or recycling produced water for hydraulic fracturing," said lead author Bridget Scanlon, a senior research scientist at the bureau and director of the bureau's Sustainable Water Resources Program.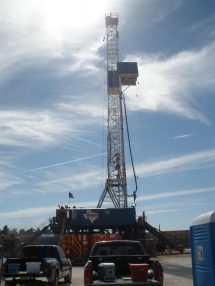 Scanlon co-authored the study with bureau researchers Robert Reedy, Frank Male and Mark Walsh. Since the 1920s, the Permian Basin has been a very active area for conventional oil production, peaking in the 1970s and accounting for almost 20 percent of U.S. oil production. Hydraulic fracturing technology has revived production in the Permian by allowing companies to tap into immense oil reserves held in less permeable unconventional shale formations.
The study analyzed 10 years of water data from 2005 to 2015. Up front, unconventional wells use much more water than conventional wells. But unconventional wells produce much less water than conventional wells. For conventional operations, the produced water is disposed of by injecting it into depleted conventional reservoirs.
Unconventional wells generate only about a tenth of the water produced by conventional wells, but this produced water cannot be injected into the shales because of the rock's low permeability.
The study points out that instead of injecting the produced water into these formations, operators could potentially reuse the water to  hydraulically fracture the next set of wells.