Memorials
November 20, 2017

Dorothy W. Alcorn (spouse of the late Charles W. Alcorn, Jr., B.S. '52) higher education advocate and community leader, died at her home in Victoria on Sunday, February 26, 2017. She was predeceased by her husband of 45 years, Charles W. "Chuck" Alcorn, Jr.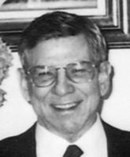 H. Warren Bell (B.S. '53) died at home on December 26, 2016. He was born March 20, 1933, to Daulty and Marzee Bell in the community of Minter, in Lamar County, Texas, where he lived throughout his youth, graduating Deport High School in 1949. He attended TCU from 1949– 1950, then transferred to The University of Texas at Austin where he earned a Bachelor of Science in geology in 1953. Warren worked as an exploration geologist with Union Sulphur in Lake Charles and Superior Oil in New Orleans, and in 1969 relocated to Houston where he worked for Kilroy Company through 1974. He then took a position with McCormick Oil & Gas where he remained until 1978 when he became an independent geologist. He was an independent geologist for the rest of his career. While working in Lake Charles, he met and married Jeannette Sutter in 1956. They have two children, Katherine Shipley (husband Tom), and Brian (partner Michael Cammareri), grandchildren William and Anne Marie Shipley. Warren greatly enjoyed the outdoors, with a lifelong love of hunting, fishing, and scuba diving, as well as traveling the world and reading literature. But his greatest joy, devotion and love were for his wife, children and grandchildren, who will keep his memory each day along with surviving sister Wanda Porterfield and husband Ray, cousin Waylon Norrell and wife Pat, sister-in-law Dorothy Mims, his other relations and many friends.

Robert L. Bluntzer (B.A. '60) age 83, passed away on December 2, 2016. He was born in Cuero, Texas to Cornelius Sixtus Bluntzer and Loraine Tietz Bluntzer. After he graduated from high school in Cuero, he served in the U.S. Army and earned a bachelor's degree in geology in 1960 at the University of Texas. Bob worked in the oil patch early in his career and then as a groundwater geologist for various Texas water agencies for 32 years. After retiring, he was a hydrogeological consultant for 10 years and was involved in restoring the first water well on the State of Texas Capitol grounds. Bob was a very dedicated, loving and fun husband for 48 years, father, grandfather and friend. He loved Austin, Longhorn football, hunting, cultural activities, fossils, genealogy, history and traveling. Bob was very active in his children's and grandchildren's lives, attending countless sporting and school events. He was a member of the UT Quest Continuing Education Group and Texas Board of Professional Geoscientists. Bob is preceded in death by his wife, Josephine Bluntzer, and his parents. He is survived by his son, Peter Bluntzer, of Austin, Texas; daughter and son-in-law, Alice and Joshua Ley, and grandchildren Andrew and Kate, all of Englewood, Colorado.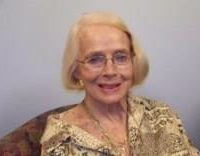 Jean I. Bowman (B.A. '54) was born in Houston, Texas on
September 5, 1929, to Agnes Baker Ingram and Leon Ingram. She attended Austin High School where she was an officer in the Scottish Brigade. After graduation, she earned a Bachelor of Science in geology from The University of Texas at Austin in 1951. She frequently referred to herself as a proud "tea-sip" and remained a lifelong Longhorn sports fan. She was a member of Alpha Delta Pi sorority where she made lifelong friendships. Following college, Jean returned to Houston to begin a teaching career in the Spring Branch ISD and to raise her sons. Later, she worked with her husband Jess C. Bowman in their insurance business. Jean lived in Austin for the last 6 years of her life at Brookdale Gaines Ranch where she enjoyed the care and attention she received from the outstanding staff. Jean is preceded in death by her parents, siblings and husband. She is survived by her four sons Dan W. Jackson III, Todd Johnson, Bart Johnson and Matt Johnson.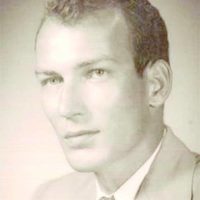 Claude A. Campbell (B.S. '50) The Reverend (retired) Claude Alan Campbell passed away July 13, 2017, in San Antonio. He was born in 1927 and had recently celebrated his 90th birthday. Alan was a native San Antonian. He was the youngest child of Claude Amos Campbell and Kate Kone Campbell. Alan graduated from Thomas Jefferson High School in San Antonio at the close of World War II. He enrolled in Trinity University eventually transferring to The University of Texas at Austin where he earned a bachelor's degree in geology in 1950. He worked as a petroleum geologist for Union Producing and then as an independent geologist for several years, retaining a life-long interest in minerals and geological formations, especially those of West Texas, which he loved. In his 30s, he decided to change careers and enrolled in Virginia Theological Seminary in Alexandria. After graduating in 1964, he served the Episcopal Church in Texas parishes including St. Matthews in Edinburg and the Church of the Incarnation in Dallas before accepting a position at Deaconess Hospital in St. Louis as a clinical pastoral education supervisor. He was married to Katherine Elaine McDaniel from 1958 to 1972 and the couple had two children, Allison and Callan. In 1979, he met and married Linda Crick Campbell, his wife of 37 years. Alan was predeceased by his parents and his sister, Cathryn Smith. He is survived by his wife, Linda, who works for his former undergraduate institution – Trinity, son Callan Andrew Campbell, daughter Allison Kone Campbell, niece Cathryn "Tinka" Watts Langfeld, nephew David Watts, Jr., and his herd of "livestock," his favorite term for several beloved pets.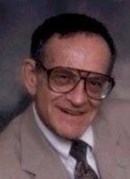 Calvin A. Chimene (B.S. '50) 89, passed away on Friday, December 23, 2016. He leaves behind his three sons, J.B., Andre, and Beau, and eight grandchildren, Daniel, Gabrielle, David, Zachary, Beverly, Cooper, Coby, and Daisy. His first wife, Katie Allen Chimene, and his second wife, Ann Carol, both preceded him in death. A fifth generation Houstonian and native Texan, Calvin spent almost all of his life in and around Houston, Texas. The son of Julius and Fannie Chimene, Calvin grew up in Houston's Third Ward and later in West University, where he went to Lamar High School. He attended the University of Texas at age 17, then left to join the U.S. Army for World War II. After serving in the occupation of Japan, he returned to the University of Texas where he graduated with a Bachelor of Science in geology. He then attended the University of Houston, where he acquired a Master of Science in geology with a minor in Physics. He was selected as a member of the SGE, the national geology honors fraternity. Some of Calvin's papers on exploration have been published in articles by The Oil & Gas Journal, other Exploration periodicals, the Journal of Sedimentary Petrology and Paleontology, and two separate Memoirs of the American Association of Petroleum Geologists. He has lectured extensively at AAPG conventions, Houston Geological Society, and meetings of the Houston Mesozoic Geologists Group. He was selected to present one of his papers during the World Geological Congress in Washington D.C. in 1989. His master's thesis in 1952 was the first one published from the University of Houston by an outside publishing company. Following his employment with the Quebec Minister of Mines he worked in the corporate world for 33 years, rising to the position of VP in charge of domestic exploration for hydrocarbons of a large American corporation, heading a staff of roughly 100. Retired in 1985, he formed a family corporation to carry on his interests in oil and gas exploration and raising pecans. Calvin also spent his working years raising three sons with Katie Chimene, providing them with life skills from dinosaur bone and rock identification to floundering to working with all types of tools. All three sons followed their father to the University of Texas, and shared his passion for Texas football and Austin. He began writing fiction in 1988 and has published three volumes of short stories and one novel. He was also an artist, creating charcoal drawings of fossils. Calvin played handball and table tennis into his eighties, and won several medals in competition at the local Senior Olympics.

William W. Curtis (B.A. '82) age 59, formerly of Austin and Oklahoma City passed away on September 19 in Crested Butte, CO. Bill was born on May 22, 1957. He was the youngest son of Lawrence W. Curtis and Marilyn Buescher Curtis. He graduated from Heritage Hall in Oklahoma City in 1975 and from Southwestern University in Georgetown in 1980 with a degree in political science. He also earned a degree in geology from The University of Texas at Austin in 1982. Later in life, he returned to school and received a Masters in Education from Oklahoma City University. In 1982 he married Elizabeth McAllister and went to work as a geologist in Oklahoma City. Later, he became a pharmaceutical representative for McNeil. That job allowed him to move back to Austin with his family. In 2008, he married Kristine Stepan and joyfully added her three children to his family. Later in life, he made his home in Crested Butte. Bill loved football, especially his beloved Sooners, being at the lake, movies, fishing and reading. He was renowned for his generosity and his larger-than life personality, for which he will always be remembered. He is survived by his wife, Kristine Stepan Curtis; his three biological children: Samantha Winn Curtis, Adam Buescher Curtis and Walter Alexander Curtis; his stepchildren Boyd Ryan Stepan (fiancée: Lauren), Ashley Stepan Ihemelu (husband: Ugo), Trevor James Stepan (wife: Jenny) and his grandchildren, Izu and Amara as well as his nieces and nephews. He was preceded in death by his parents Lawrence W. Curtis and Marilyn Buescher Curtis and his brother Robert L. Curtis.

Kenneth L. Diebel (B.S. '50) died peacefully May 30, 2017, in Austin. Kenneth was born February 13, 1926, at home in Meyersville, Texas to Erwin and Erna Diebel. He was the oldest of two brothers. His daddy died of appendicitis when Kenneth was seven. His mother never remarried, and she struggled valiantly to support and raise the two boys with a strong Lutheran sense of values and an unswerving moral compass. The Diebel family spoke German at home, and Kenneth did not learn English until he began first grade. As a boy Kenneth was active in Boy Scouts and earned the rank of Life Scout, but soon the six-foot six-inch redheaded boy was discovered by the Cuero High School basketball coach. Basketball games interfered with Boy Scouts, so "Red" Diebel switched his focus to become the star center of the Cuero Gobblers basketball team. After high school, he attended the University of Texas for a year on a basketball scholarship and studied chemistry before he was drafted into the Army. During World War II, Private First Class Diebel put his German language skills and his knowledge of chemistry to good use as a translator and medic in a hospital in Germany. After the War, he returned to UT and finished his degree on the GI bill. After enduring (and failing) a chemistry lab in the un-airconditioned basement of the chemistry building one summer, he decided chemistry was not for him and (luckily for us) changed his major to geology. All his life Kenneth loved to visit the UT campus to see his old college haunts. After earning a B.S. in geology, Kenneth went to work in Conroe for the Humble Oil Company (later Exxon). He met the love of his life, Nita Samuel, at the Conroe First United Methodist Church where she was the organist. They soon married and had two girls, Kay and Ann. Kenneth had a very successful career as an exploration geologist and manager with Exxon, and the family traveled all over the world, living in Houston, Tyler, Dallas, Libya, London and Norway. Ken and Nita made many lifelong friends through Exxon. Ken loved to play the guitar and was well known for the song parodies honoring coworkers. Kenneth retired and moved home to Conroe in the early 1980's. He was a very active member of Conroe First Presbyterian Church, where he attended Sunday school, delivered Meals on Wheels, and worked on many Habitat for Humanity houses. He also greatly enjoyed "guitaring" with a group of musicians that met at the Montgomery County Administration Building. At the age of 80, he would go and entertain with his guitar at the "old folks' home." Ken was always up for a challenge. He was very proud of his linguistic abilities and became fluent in Norwegian and French in addition to the German and English he grew up speaking. He jogged a minimum of three miles every morning and often bragged that he had gone much further. Kenneth never faltered in his belief in the saving grace of God the father and his son Jesus Christ. His well-worn Bible provided him with comfort and wisdom all his life, and his belief in his Lord was a guiding principal upon which he measured all his actions and decisions. Ken was preceded in death by his parents, his brother Dr. Burton E. Diebel, and his beloved wife Nita. He is survived by daughter Kay Diebel Brock and husband Bradley Brock of Austin, daughter Ann Diebel and husband Keith Lutsch of Houston, grandchildren Alexiy, Rita and Kenny Brock, and  numerous nieces and nephews.
Dennis Adolph Drake (M.A. '58) 81, of Dallas, Texas, passed away on September 13, 2016. Dennis was born in Beaumont, Texas. He graduated from Lamar College and the University of Texas. Dennis proudly served in the Army National Guard. He was a petroleum geologist. His 50-year career in the exploration for oil and gas took him to Louisiana offshore, and the Texas Gulf Coast on and offshore. Dennis also traveled to China for oil and gas study and research. He often spoke of his goal to leave much energy for the future generation. He served as Vice President of Exploration for Strata Energy-Armco Steel and worked for other companies. Dennis retired from Devon Energy Houston. His survivors are his wife of 56 years, two children, four grandchildren and a sister.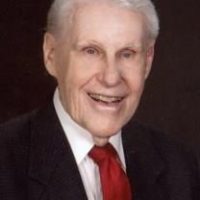 Robert B. Gaines (B.S. '49, M.A. '51) passed away peacefully in his home in Midland, Texas on November 27, 2016. "Bob" Gaines was born in Fort Worth on February 9, 1923, to Robert Byron Gaines Sr. and Gertrude Spear. Eleven years later an event occurred that would change Bob's life forever when he was run over by a truck that crushed his right leg. He would spend the next two years in a wheel chair and undergo numerous surgeries that would ultimately leave that leg 3 inches shorter then his left leg. While perhaps this was a disability, it was never a handicap. Bob became a cheerleader at Arlington Heights High School. After graduation he attended the University of Texas where he earned Bachelor of Science and Master of Arts degrees in geology. While in school, he took up fencing and became the captain of the university fencing team. He was a member of the Delta Sigma Phi Fraternity. At the university, Bob met his wife, Betty Land. They were married on June 6, 1949. In 1951 they moved to Midland, Texas. They lived in a small apartment before building a home on East Oak Street where their first son, Robert Vallee was born. In 1956, the family moved to Omaha when Bob began to work for Northern Natural Gas. While in Omaha they added two more children to the family, Richard Spear and Gayanne. In 1970, the family was transferred back to Midland. In Omaha, Bob began a long time association with the Boy Scouts when his two sons joined Cub Scouts. He took on many roles as a scout leader, merit badge counselor and was also a leader of the adult scout leaders, helping to train them to train the boys. Bob earned the highest Scouting award for an adult leader, the Silver Beaver award. Bob continued in scouting for more than 50  years helping boys learn the ways of scouting. Professionally, Bob was a geologist and petroleum engineer. In the mid-60s he received his Professional Engineer license. He was awarded the Pioneer Award by the West Texas Geological Society in 2005. He retired in 1988. Bob was a member of the Downtown Midland Lions Club and won the Jack Welch Fellow Award for service to Texas Lions Camp for Crippled Children. He was a 32nd degree mason and received the honorary Red Hat award. His love for children and devotion to those with hardships were keen driving forces in Bob's life. Bob became a Shriner. As a Shriner he rose through the ranks and was the Potentate of the Suez Shrine club in 2001-2002. He also served on the Board of Directors for the Shrine Hospital in Houston, Texas. Bob loved sports. As his children grew he naturally became a coach, first as a Little League coach for the boys then as a softball coach for his daughter. He also had a rule that every child no matter their level of talent would get to play in the game. Sometimes that didn't work for the team's advantage, but Bob thought that it was more important that the team learn to live with all of their advantages and disadvantages. Bob loved to hunt and fish and took the family on numerous trips. He also played golf and was on the Shriner golf team that would travel and play in different parts of the country. He loved to ballroom dance with his beautiful wife Betty and the could be seen dancing as members of the Ballroom Dance club Bob was a member of and held numerous offices with St. Andrews and Trinity Presbyterian churches in Midland and First Presbyterian Church in Omaha. Bob was also a member of Grace Presbyterian Church. Bob was a founder of the St. Andrews Mission and Clinic. Bob is preceded in death by his parents, Robert Byron Sr. and Gertrude Spear Gaines and by his youngest son, Richard Spear Gaines. He is survived by his wife Betty Land Gaines, his son Robert Vallee Gaines and wife Edellweiss; his daughter Gayanne Bett and husband Tom and their three children, Sarah, Tommy and Rachel Bett.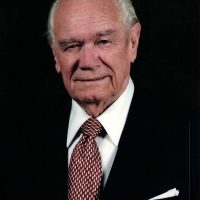 Thurman B. Geddie (B.S. '45) died November 5 at his home in Austin surrounded by his family after a long battle with sarcoma cancer. He celebrated his 95th birthday just days prior to his death. He was born in Grand Saline, Texas to Emma Elizabeth Riggs Geddie and James Prentice Geddie. He attended high school in Grand Saline and entered The University of Texas at Austin in 1940, graduating in 1945 with a B.S. degree in geology. There he met Sharon Haden Smith of McAllen, Texas and they were married in 1945. Together they had three children, Sharon April, Carey Leigh, and James Anthony. He began his career at Barnsdall Oil Company in Corpus Christi in 1945 near the end of WWII. Barnsdall transferred Thurman to Lake Charles, LA in 1950, where he served as head geologist overseeing exploration and on-site drilling. Thurman moved to Houston in 1951 where he partnered with Hedley & Jordan Oil & Gas for many years as an independent geologist. In 1965, Thurman married Beverly Lowry of Houston and together they had one child, Susan Elizabeth. Beverly brought two children to the marriage, Linda Kay and Bruce Wayne Lowry. In 1974 he partnered with J.W McFarlane of McFarlane Oil Company where he managed all phases of drilling, exploration, production and property acquisition. Together they developed a successful oil producing field in Placedo, Texas. They worked together for many years discovering and developing oil and gas wells in south and east Texas. In 1977 Thurman and his brother Prentice Odell Geddie, formed Geddie Oil Co. where they worked together on many oil and gas ventures until Prentice died in 1991. In 1979, McFarlane Oil Company merged with Global Natural Resources in Houston where Thurman worked till 1985 when he moved to Austin. There he worked for Larry Barnes Petroleum for 10 years while also continuing his work with Geddie Oil Company. During this time he helped develop several new discoveries and one major gas field. Thurman loved his profession and continued to work until just a few months before his death. Thurman was predeceased by his parents Emma Elizabeth and James Prentice Geddie, his daughter, Carey Leigh Chastain, and his brother Prentice Odell. He was a member of University Avenue Church of Christ, The American Association of Petroleum Geologist, Houston Geological Society, and the Society of Independent Professional Earth Scientists (SIPES). He is survived by his wife, Beverly, his children, April and husband Robert Watson, Tony and wife Teresa Geddie, Susan and husband Steve O'Brien, stepdaughter, Linda Lowry, stepson, Bruce and wife Pam Lowry and son-in-law, Steve Chastain. He leaves a legacy of 15 grandchildren, 19 great grandchildren, and 4 greatgreat grandchildren. Thurman loved his family, his friends, and the Texas Longhorns. He attended nearly every home football game at Memorial Stadium for over 60 years.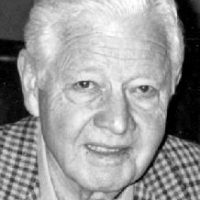 Clement "Clem" E. George (B.A. '47, M.A. '48), a Midlander since 1948, passed away March 22, 2017. An only child, Clem grew up in Tucson, Arizona. He entered his beloved University of Arizona in 1938, joined the Sigma Nu fraternity, and studied Mining Engineering and Business Administration. He has been an avid Arizona Wildcat for over 80 years. Clem met Betty Suggett of Ft. Worth, Texas in 1941, at a Sigma Nu/ Chi Omega dance and they married on December 29, 1943. Betty predeceased Clem on September 6, 2011. As with many college ROTC cadets at the time, in May of 1942, Clem was inducted into the United States Army Air Corps as a Second Lieutenant. He served as Head of the Air Corps Supply stationed at Boling Field – Washington D.C. and at La Guardia Field – New York City. While in New York, his fondest memory was dancing with Betty to Guy Lombardo at the Roosevelt Grill. One of Clem's primary duties in the Air Corps was the responsibility for the control and maintenance of President Truman's airplane, as well as being a supervisor over 200 civilians and 16 enlisted men. He ended his military service as a Captain in January 1946. After the war, Clem entered graduate school at The University of Texas at Austin and graduated in 1948, number one in his class with a master's degree in geology. On March 1, 1948, Clem rode the train from Ft. Worth to Midland to report to work with Stanolind Oil and Gas. In September of 1950, Clem went to work for Anderson Pritchard, and then in January 1954, became an independent geologist and oil and gas operator. Clem served as the Chairman of the Society of Independent Geologist in 1968 and served on The University of Texas Geological Foundation in Austin for seven years (1970-1977). Clem served as a director of Midland Commercial Bank & Trust from 1970 to 1984. In 2015, he was awarded the Pioneer Award with Midland Geological Society. Clem's interest in the stock market dominated his time from 1990 on. All children and grandchildren had to know daily how GE closed. Clem's love of history, travel, sports, and old movies was ingrained into his two children, Meredith and Kenn, and his six grandchildren. Clem's children and grandchildren have all been part of the Boston Red Sox Fan Club, because of Clem's unwavering support since 1936, in spite of the curse of the Bambino. What a joyous day for Clem when the curse was broken. Clem hosted multiple grandchildren, Meredith, and Kenn to relish in person three World Series wins. Clem is survived by two children, Meredith and husband Ed of New Mexico and Kenn and wife Tricia of Dallas; grandchildren, Kenneth George II and wife Carolyn, and greatgrandchildren, Kenneth III and John, of Chevy Chase, Maryland, Patrick George and wife Elizabeth, Clement George and wife Molly, Elizabeth Gosselin and husband Chase, all residing in Dallas, Edward Tinsley IV and wife Kelly, and Ede Booth and husband Morgan; great-grandchildren Lawler and Scarlett, all residing in Houston.
Conley Ray Goodrum (B.A. '57) was born on October 24, 1934 and passed away on February 9, 2017. Conley was a resident of Baytown, Texas at the time of passing. Conley attended college at The University of Texas at Austin and was a longtime Longhorn fan.
Joanne W. Harvard (spouse of H. Lee Harvard, B.A. '55) passed away on Thursday, April 20, 2017. Joanne was a resident of Roswell, New Mexico at the time of passing. She attended The University of Texas in Austin and was married to Lee Harvard.
Robert S. Houston (B.A. '50) was born on August 18, 1924, and passed away on December 15, 2016. Robert was a resident of West Boylston, Massachusetts at the time of his passing. He graduated from the University of Texas and later earned a master's degree from Worcester Polytechnic Institute. He served in the United States Navy during World War II. He was married to Blanche.
Edward W. Hughston (M.A. '50) Long-time Dallas resident Edward Wallace Hughston died peacefully on May 28, 2017, at his home in Taos, New Mexico at the age of 87. Ed was born in Hillsboro, Texas, where he spent the first five years of his life. The stock market crash of October 1929 set the stage for his Great Depression childhood. "But this childhood was wonderful," he said, "and any notion of the Depression came much later." After eight years in Tyler, Ed's family moved to Dallas, where he attended Highland Park High School, from which he graduated at 15. In the autumn of 1945, Ed enrolled at Southern Methodist University, where he met Joan Lorraine Palmer, whom he married three days after graduating from SMU in 1949. Obtaining a Master of Arts in geology from the University of Texas at Austin, he then embarked on a career in oil and gas spanning seven decades, based first in Corpus Christi, where his three sons were born, then Dallas and McKinney, and finally Taos, where Ed moved with Joan in 1979 and spent many happy years, making numerous good friends. He is survived by son Lane Hughston, son Mark Hughston and his wife Marla Hughston, son Thomas Hughston, granddaughter Katherine Kennedy and her husband Walter Kennedy, grandson Christopher Hughston and his fiancé Bridget Jernigan, grandsons Benjamin Hughston and Parker Hughston, and great-grandson Wyatt Kennedy. He was preceded in death by his wife Joan Palmer Hughston, father Thomas Dudley Hughston Sr, mother Margaret West Hughston, brother Thomas Dudley Hughston Jr. and sister-in-law Betty Briggs Hughston.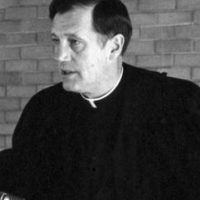 Gordon L. Ingram (B.A. '49) 92, of Evanston, died peacefully on May 5, 2017. He is survived by his beloved wife of 59 years, Judy Ingram. He was the cherished son of the late Raymond and Glennah Ingram; loving brother of the late Boots (Betty Lou) Ingram and Kenny (Betty Kay) Ingram; adored father of Betsy (Gary) Ingram, Kay (Matt) Frank, Margaret Ingram, and Michael (Rosina) Park Ingram. He is survived by six grandchildren who thought the world of him. His brilliant mind, gracious spirit and favorite expressions will also be remembered with love by his nieces and nephews, who called him Uncle Gordy and his many, many friends, including the magnificent caregivers he knew at the Presbyterian Home, who called him Coach. The Rev. Dr. Gordon Ingram was born on April 9, 1925 in La Porte, Indiana. He grew up in Elkhart, Indiana, where in high school he was not only a state championship center for the basketball team, but also played violin in the orchestra. In later years, listening to classical music became his favorite pastime, whether it be sitting in his VIP chair listening to the Grant Park Orchestra in Millennium Park, Friday afternoon concerts at The Chicago Symphony, concerts on the lawn at Ravinia or listening to his vast collection of CDs. He attended DePauw University, was appointed to the U.S. Naval Academy, and graduated from The University of Texas at Austin. He played left end for the Longhorns and shared a dorm room with Tom Landry. From 1950-1955, he was a corporate financial officer for a natural gas pipeline company. In 1955, he was called to the ministry and served as student pastor at the Fourth Presbyterian Church in Chicago while attending McCormick Theological Seminary. In 1958, Gordon married Judy Keig. They served the following Presbyterian churches: Glenwood Springs, CO; Wheaton, IL; Bensenville, IL and Marquette, Michigan. He was very proud of being "let go" from the church in Wheaton in 1965 for preaching against housing discrimination and in favor of Martin Luther King's civil rights activism. Finding a more open minded congregation in Bensenville, the church embarked on many amazing projects for those in need. They included a preschool, a well-baby clinic, an adult health care clinic and the Home Assistance Foundation which helped 18 Mexican immigrant families come to own their own homes. He received his Doctor of Ministry degree in 1982, then founded the Institute for a Theological Future. He conducted seminars for a wide range of participants at the Aspen Institute and St. Benedict's Monastery in Snowmass. He was passionate about fly fishing and taught this art to his children and grandchildren on the Roaring Fork River in his beloved Colorado. Dinner with family and friends was a priority. He and Judy were particularly fond of sitting outside at Hackney's on Harms. A few of his memorable and oft-used expressions: "You are the best of the best!"; "Take what the course gives you"; "Hook 'em Horns"; and the many phrases he quoted from his brother Boots, such as "Not too shabby," and "Everybody be where they want to be." Gordon was a wonderful sermon writer and always showed up when and where he was most needed. Larger than life and truly one of a kind.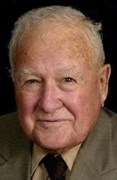 Charles R. Jones (B.S. '50) died peacefully on Nov. 29, 2016, in Austin at the age of 94 years. Charles was born to Charles F. Jones and his wife, Mary Lee Ila Sigmon, in Fort Worth. He attended Paschal High School. He enlisted as a technical sergeant in the U.S. Army Air Force 1942–1945. He flew 30 bombing missions in B-24s over France and Germany during World War II. After discharge, he attended Texas Christian University and University of Texas earning a Bachelor of Science in geology. His profession was exploration petroleum geology working for Cities Service Oil Co. for 27 years and later Texas Pacific Oil Co. and Davis Oil Co. He met the love of his life and married Bettye LaRue Johnson in June 1947. They had three daughters. They enjoyed raising cattle, golfing and travel. Charles was preceded in death by his wife, Bettye, in 2012 and his daughter, Fran Norwood, in 2016. He is survived by his daughters, Claire Hinkle of Kennesaw, Ga., and Charla Jones of Driftwood; and his grandsons, Carl and Kirt Hinkle of Atlanta, and Bradford Norwood of Houston and Clifton Norwood of Tyler.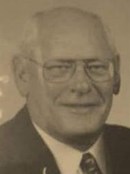 Dean L. Leyerly (B.S. '50) 93, of Odessa, Texas passed away on November 9, 2016. Dean was born in Caldwell, Kansas on June 8, 1923 to C.E. and Maude Leyerly. He graduated from Caldwell High school and he married Margy Lou Crumbliss on June 8, 1941, and soon after entered the USAAF, where he served as a radio operator and waist gunner. During Dean's service to this country, he was shot down in combat and became a POW. He was awarded the Purple Heart, and other medals of honor. Upon returning home, he continued his education to receive a B.A. degree from The University of Texas. Dean began a 35 year career with Hughes Tool Company in 1945. At the time of his retirement, he was District Zone Manager in Midland, Texas. Dean was preceded in death by his wife of 64 years, Margy, his daughter Dana Gibbs Copeland and his sister June Strevel. He is survived by his wife, Mickey; his daughter Jo; grandson Kenny;
granddaughter KaDee, all of Midland and Odessa, and sister Lois Morris of Wichita, Kansas.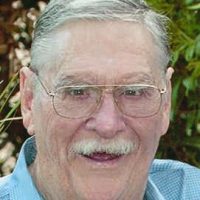 Clifford R. McTee (B.S. '54) was born on September 1, 1933, and
died on December 8, 2016, at the age of 83. He was born in Houston
to Clifford Ray McTee, Sr. and Gladys Lucille (Harris) McTee. Cliff had a degree and postgraduate work in geology from The University of Texas at Austin, where he belonged to Acacia Fraternity. He worked for Tidewater Oil and Gas Company as an exploration geologist. He also worked in Houston for both Midwest Oil and Gas Company and International Nuclear Corporation. In 1970 he moved his family to Corpus Christi. There he ran the exploration department for Texas Oil and Gas. He enjoyed a stellar reputation and was widely known and respected in the South Texas Oil and Gas community. After four years, he opened his own office and practiced petroleum geology for the next 20 years as an independent geologist. During this time, he served as the treasurer and later as the president of the Corpus Christi Geological Society and the Petroleum Data Service. Cliff was active in his sons' Boy Scout troop, having been initiated into the Order of the Arrow at the same time as his son, Ford. He immensely enjoyed hunting and many good times were spent with friends and relatives in pursuit of game. Cliff was also active in several other businesses; he ran a cattle ranch in McMullen County, Texas for many years. He was also very proud of his board position and work with the McMullen County State Bank. Cliff is preceded in death by his parents. He is survived by his loving wife of 63 years, Elsie (Wheeler) McTee; sons, Clifford "Ford" R. McTee, III and wife Barbara of Austin and Charles Dewey McTee and wife Kimberley of San Antonio; daughter, Shelly Marie McTee and fiancé Jay Miller of Phoenix, Arizona and brother, Ronald James McTee of Spring Branch, Texas. Cliff is also survived by his four grandchildren, Taylor Marie McTee Parsons and husband Rob, Clifford Ray McTee, IV, 1st Lt. Blake Daniel McTee and Michaela Elizabeth McTee and great granddaughter, Zella Marie Parsons.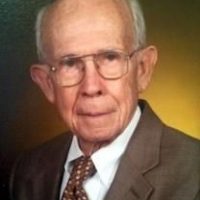 Herbert G. Mills (friend and donor to the Jackson School) 86, passed away November 22, 2016, in San Antonio. Born February 20, 1930, in San Antonio, to Eben Herbert Mills and Rose Mangold Mills, he was preceded in death by his parents, his sister Rose Ann Northway, and brother Eben Mangold Mills. Herbert graduated from Alamo Heights High School in 1947 where he played football and was president of his class. In 1951 he was a proud graduate of Texas A&M where he earned his B.S. in geological engineering. His experience in the Corps of Cadets was quite memorable and very formative. He was a Ross Volunteer and Commander of the Armor-Engineer Regiment. Following two years of service in the U.S. Army, he worked for Exxon Company USA which took him from various South Texas towns to New Orleans, New York City and ultimately back to Houston. After retirement in 1987, he and his wife formed Mills Exploration. Herbert was a member of the Houston Geological Society, the AAPG and
SIPES. He was an active member of St. John Vianney Catholic Church in Houston for 43 years. In addition to being a member of the Knights of Columbus, he found great satisfaction in volunteering in various ways through his parish and community. Of particular note was his work with the parish school board of St. Francis of Assisi Catholic School, one of Houston's inner city Catholic schools. Dedicated to his family, he was available to help whenever and wherever needed. Herbert is survived by wife, Martha Bybee Mills; children Ruth and husband Mark Oordt, Herbert G. Mills, Jr., wife Cindy, and Peter B. Mills and wife Cheryl; grandchildren Andrew, Martha Rose, Carol, Ellen and Catherine Oordt; Anne Marie, Christopher and wife Andrea, Molly and Matthew Mills; Alissa Varga and Josef Varga, wife Sarah and children Charlotte and Landon; and bnumerous nieces and nephews.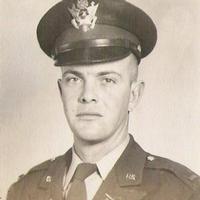 Josh W. Oden (B.S. '56, M.A. '58) age 86, of Corpus Christi passed away Sunday, April 23, 2017. Josh was born July 26, 1929, to Lora Lee and Wm Hale Oden who preceded him in death. Josh graduated from Tarleton High School in 1944 and moved to Austin to begin school at the University of Texas. He left Austin to join the Army in 1950 and proudly served in the Korean War earning the rank of 1st Lieutenant. In 1956, he was honorably discharged and completed both his bachelors and master's in geology at UT. August 3, 1956, he
married Diana Etchison. He began work as a geologist for Humble Oil Company in 1958 subsequently worked for J3 Oil Company and Winn Exploration ultimately retiring in 1995 and returning with Diana to Corpus Christi. He had a passion for hunting and fishing and most enjoyed wading along the shoreline or sitting in a deer stand in the early morning hours. Josh was preceded in death by his parents, his wife Diana and his son Robert Hale Oden. He is survived by his daughter Lee Michelle Gibson and grandson Joseph Hale Gibson.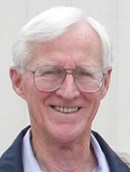 John C. Osmond (B.S. '47) was born in Germantown, Philadelphia, PA. As a boy he loved exploring the woods and ponds near his house. His mother often said he would come home from exploring covered with mud and a couple of turtles in his pocket. His favorite saying was "Like a herd of purple turtles in a mud hole." He and his father were close; they spent hours looking for mineral specimens in the nonworking mines and hillsides of Pennsylvania, displaying those in a mineral case and trading them with the Smithsonian Institute. From those experiences he developed his love of geology and his decision to be a geologist. He studied geology at The University of Texas at Austin, but his studies were interrupted by WWII. He served in the U.S. Army, Company C, 410th Infantry Regiment, 103rd Division 1943–1945 in the U.S. and Europe. After the war, John returned to the University of Texas and earned a Bachelor of Science in geology in 1947. He was President of the Phi Delta Theta fraternity. John married Nancy Huff, a fellow UT graduate, in Wichita Falls, Texas and moved to Cheyenne, Wyoming where he earned his Masters of Science in geology from the University of Wyoming. They then moved to New York where his son Robert N. Osmond was born and he received his doctorate in geology from Columbia University. He and Nancy made their home in Salt Lake City where he worked for Gulf Oil Company until he became an independent consultant. In 1965 John traveled throughout the U.S. as a lecturer and recognized expert on the geology of the Uintah Basin for the Geological Distinguished Lecture Series presented by the American Association of Petroleum Geologists. He was published in many scientific journals, with his latest publication in the Journal of Sedimentary Research 2006. He served as president of the Utah Geological Society and Intermountain Association of Petroleum Geologists. He and Nancy Huff divorced in 1969. In 1970, John married June Marie Brown and gained stepdaughters Claudia Brown, Vicki Al-hamoodah, stepson Fred Brown, and by adoption another son, Kirk Osmond. John and June then moved to Tiburon, California where he served as Vice President of PG&E. After a move to Denver, he resumed being an independent consultant until his retirement at age 90. John always liked the ocean and the beach. Some of his favorite stories were of taking a toy ship with his parents and playing with his sister Bea in the waves. He loved to body surf in Newport Beach, California on annual vacations. He loved sailing and would rent sailboats when on vacation. He also liked playing tennis and played for most of his life. He was always quick with a joke and a smile to make those around him feel good and laugh. John and June both loved to travel. Some of their favorite vacations were taking cruises to Europe, Greece, and Alaska. We will all miss him a great deal. John was preceded in death by his parents, Eva Buckman and John Chambers Osmond, Sr. and by his wife, June Marie. He is survived by his sister, Beatrice Millar, his sons, his stepson, his stepdaughters, and his grandchildren: Elise Thomas, Janeen Hathcock, Ethan Cardwell, Devin Dolphin, Leila Al-Hamoodah, Tiffany Osmond, John Wilson Osmond, John Alan Osmond. Also surviving are nine great-grandchildren.
Calvin G. Percy (B.S. '48) was born on November 10, 1926, and passed away on January 25, 2017. Calvin was a resident of Georgetown, Texas at the time of his passing. Calvin attended grade school in Jonah Calvin was graduated from Georgetown High School in the class of 1944. Calvin served in the Navy from 1944 to 1946 and again from 1952 to 1954. He was married to Veta.Earl W. Shahan (B.S. '56) was born on April 11, 1930, and passed away on July 16, 2017. Earl was a resident of San Angelo, Texas at the time of passing. He then went to the University of Texas and after graduating, started his career as a geologist with Exxon Co., U.S.A. Earl served in the Army during the Korean War at Ft. Sill, OK from 1948 to 1951.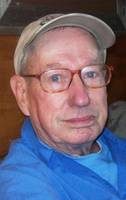 Frederick C. Smyth (B.S. '47) 91, died April 10, 2017, at home with his son Frank by his side. Born May 18, 1925, in Victoria, Texas, he was the second of three sons born to W. O. Smyth and Norma Leuschner Smyth. He was preceded in death by his parents and his two brothers W. O. Smyth, Jr. and George H. Smyth as well as his wife of 55 years, Margaret Mary Heye Smyth. Fred was one of the last members of the greatest generation. He served his country in WWII as a navigator of B-24 bombers when he was assigned to the 767th Bomb Squadron 461st Bomb Group, Foggia Main, Italy. On December 17, 1944, his plane came under enemy fire. Rather than parachute to safety the uninjured crew members decided to land the plane in order to try and save the crew members who had been injured in the attack. The plane and crew crashed-landed in enemy territory. Fred was captured and became a POW until his release in May 1945 when the European conflict ended. He was awarded three Bronze Stars and the Air Medal and has a Purple Heart pending. Upon his return to the United States, Fred enrolled at The University of Texas at Austin where he met the love of his life, Margie. In 1948 he graduated with a degree in geology. He and Margie married that same year. Fred spent his career with Sun Oil Company before retiring in 1985. Together he and Margie raised their family until her death in 2003. Fred was full of life and loved his Colorado cabin getaway and his dog, Boone. He is survived by his five children Patricia Sue, James Scott (Audrey), Michael (Kathy), Frank (Ellen), and Robert (Angela) as well as six grandchildren: Penny, Paige, Heather, Marie, Megan and Philip. He also has six great-grandchildren.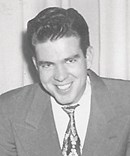 Donald J. Stanley (B.A. '55) died in his sleep December 20, 2016, after a long illness. He was born in Wichita, Kansas on September 4, 1930, to Hebert M. and Anne Stanley. He moved to Dallas as an infant. He grew up in Highland Park, attended Holy Trinity School, and graduated from Jesuit High School in 1947. He remained lifelong friends with five Jesuit men, "The Brotherhood." They were 'bros' 70 years before the current craze. Don, an ATO was graduated from the University of Texas with a degree in geology in 1952. He learned the oil business from the ground up, starting with his father's drilling company. In later years, he was a real estate broker and investor. He married Linda Sargent in 1985. Don suffered a severe stroke in 1999. The last 17 years of his life, he showed us how to gracefully accept physical limitations. He is preceded in death by his parents, his wife Linda, and his sister Ann Stanley. He is survived by his sister Peggy Gormley, and brothers Herb Stanley of Midland and Edward Stanley of Dallas. Also surviving are his stepchildren Lydia Dean and John Sargent, and 14 nieces and nephews.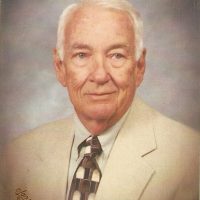 Carroll E. Stroman (M.A. '58) age 86, of Sweetwater, Texas, passed away on September 9, 2016, at Hendrick Medical Center in Abilene, Texas. Carroll was born on April 28, 1930, in Hylton, Texas to Roy and Grace (Campbell) Stroman. He had been a resident of Sweetwater for over 50 years. He married the love of his life, Dorothy Farley, on April 3, 1953, in Sweetwater, Texas. He was a longtime member of First Presbyterian Church in Sweetwater where he served as an Elder. Carroll was a U.S. Air Force veteran serving in Japan during the Korean War. After his service, Carroll lived in Austin from 1953 to 1978. In Austin, Carroll and Dorothy raised their four children while Carroll attended the University of Texas and graduated with a B.S. in geology. Carroll continued to be an avid Texas Longhorn fan throughout his life. He then worked for the State of Texas Land Office for six years. His love and compassion for people with special needs led him to work with Goodwill Industries in Austin where he became the Executive Director for 11 years. Carroll, Dorothy and children then moved west living in San Angelo, Blackwell, and then Sweetwater. Throughout this chapter in life, Carroll continued to work on different programs and projects to develop business opportunities in which to teach and employ people with special needs. In 1979, Carroll and Dorothy opened the first private residential care facility in the State of Texas for individuals with special needs in Sweetwater. This program was owned and operated by Carroll and Dorothy from 1979 until 2001. During that time
it grew to several different training and employment opportunities for these residents. Later in life Carroll earned a Bachelor of Social Work from Abilene Christian University in Abilene, Texas. He is survived by his wife, Dorothy Stroman of Sweetwater, Texas and four children; Brent Stroman and Cindi of Waco, Texas; Scott Stroman and Julie of Sweetwater, Texas; Pam Stroman and Cecile of Austin; Kirk Stroman of Sweetwater, Texas; five grandchildren: Stephanie and Nick Depauw of Boston; Kyle Stroman of Austin; Brett Stroman and Tana of Midland, Texas; Aaron Stroman and Becky of Lubbock, Texas; and Cory Stroman and Ashley of Sweetwater, Texas; four great grandchildren and one on the way; his brother Pat Stroman and Patricia of Waco, Texas; numerous nieces and nephews; and dear friends Michael and Dustin Hammit and their family of Sweetwater, Texas. Carroll was preceded in death by his parents, Roy and Grace Stroman of Sweetwater.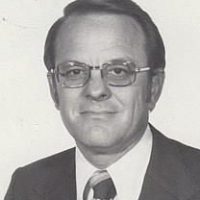 Hal S. Stubblefield (B.A. '54) 84, passed away January 14, 2017, in Kingwood, Texas. Hal's career included working for GSI, Occidental Petroleum Co, and retiring from Mosbacher Energy in 1997. Hal was born to Ross and Zella Jo Stubblefield in Electra, Texas. He met
the love of his life, Barbara Muir Bays at Church Sunday School in Lake Charles, LA and they were married in 1956. They were blessed with three children, Susan Gail in 1959, Amy Lynn in 1961 and Stuart Hal in 1965. Hal was employed as a supervisor with GSI from 1954 to 1969, then in exploration with Occidental Petroleum Co in Houston from 1969 to 1980, followed by his position as V.P. of Exploration with Mosbacher Energy in Houston from 1980 to 1997 until his retirement. Hal is preceded in death by his daughter, Amy and his brother Joe Stubblefield. Hal is survived by wife Barbara Bays Stubblefield; daughter, Susan Gail Laible (Jim) and son Stuart Hal Stubblefield; grandchildren, Chad Francis, Kathryn Brewer, Conner Francis, Martha Bea Francis, Rebecca Francis, Henry Francis, Erica Laible and Miranda Laible.
Don E. Wade (M.A. '54) died peacefully on Wednesday, October 19, 2016, at the age of 85. Surrounded by his family and friends, he decided he was unable to live through another presidential debate. After a life of grand adventure, filled with laughter and shenanigans, this world-class man left us all to ponder why we don't eat more dessert. His life was made better by the love of his wife, Mariah Wade, and together they created a love story more passionate than any best selling Nicholas Sparks novel. Don traveled the world as a successful geologist, and upon retirement decided he needed a hobby and became a lawyer. A man famous for his wit, bad jokes and endless doodling on every piece of paper he could find, he attracted some of the best friends he could have ever hoped to have. More important, he leaves behind his musical compositions such as, Ol' MacDonald had a Butt, his extensive shoe collection, and the important lesson that life should be measured by the amount of laughter and love you share with others. He will be greatly missed.

T. J. "Tommy" Waggoner (B.A. '57) passed away peacefully in Wichita Falls, Texas, on June 20, 2017 at the age of 83. Tommy was born on March 6, 1934, in Wichita Falls to Jane and T.J. Waggoner, Jr. and was the grandson of Wichita County pioneers, Mary and Jeff Waggoner. He was a graduate of Wichita Falls High School and an Eagle Scout with Troop 1. Tommy was a member of the Kappa Sigma fraternity at both Southern Methodist University and then The University of Texas at Austin. He graduated from UT with a Bachelor of Science in geology. Tommy married the love of his life, Marilyn Wheeler Waggoner, on June 23, 1956. Subsequent to his graduation, he served in the United States Air Force. Upon discharge, he was a geologist with the Bridwell Oil Company in Wichita Falls until moving with his family to Dallas in 1969. There, he was the founder and chairman of the board of Trans-Western Exploration Company. He was a member of the Salesmanship Club of Dallas, Highland Park Presbyterian Church, the Dallas Country Club and the North Texas Oil and Gas Association. Upon his retirement in 1994, Tommy and Marilyn moved from Dallas to Barton Creek Lakeside in Spicewood, Texas, and then in 2002 they moved again to Bigfork, Montana. In 2015, Tommy and Marilyn's journey came full circle when they moved back to Wichita Falls. Tommy was grateful to be back in North Texas, surrounded by family and lifelong friends. Tommy and Marilyn traveled the world and had many adventures together in their 60+ years of marriage. He was an avid sportsman who loved hunting, fly fishing, summers at Possum Kingdom Lake, golf, butter, jellybeans, and, most of all, his family. He was preceded in death by his parents, Jane and T.J. Waggoner, Jr, his brother and wife,  Richard Moore "Dick" Waggoner and Lucia Hartgrove Waggoner, and his sister-in-law and her husband, Barbara Wheeler Cullum and James A. "Old Sport" Cullum as well as many wonderful friends. He is survived by his wife, Marilyn Wheeler Waggoner, and his children, T. J. "Jeff" Waggoner, IV, his daughters, Jill Louise Waggoner and Amy Jeannette Waggoner, his granddaughter, Jamie Wheeler Waggoner, as well as his beloved dog, Clover. He is also survived by his brother John Stephens Waggoner and wife Elizabeth "Betsy" Denman
Waggoner as well as his sister, Judy Waggoner Lambert. He also had many loving and caring nieces and nephews who doted on him and brought much joy to his life.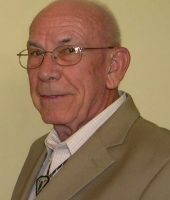 William Edward Watkins (B.A. '54) passed on November 15, 2016, to be with our Lord at the age of 85. He was born and raised in the Dallas area and known by all as Ed. While attending the University of Texas at Arlington, he met Clydene Gartman and was married on May 29, 1951. He achieved a bachelor's degree in geology from The University of Texas at Austin. Ed and Clydene raised five strong and independent children. Ed felt it was very important to not only be loving and kind, but to lead his family by setting an example for them to follow. He enjoyed camping,sailing, hunting, fishing and traveling with his family and friends, he was also a big sports fan and liked to watch his Longhorns and the Dallas Cowboys. Ed & Clydene settled in Duncanville and then Cedar Hill both just south of the Dallas area. Ed owned and operated Acme Rubber Stamp Co. in Dallas, which has remained within the family. Ed and Clydene retired to Austin, for 10 years during this time they bought an Airstream and continued to travel. Clydene is very thankful for all her family and friends, especially those in the Airstream Community. Survivors: Clydene Watkins married to Ed 65 years. Children: Carol and her husband Larry Sams, Susan Adams, Bill and his wife Vicki Watkins, Diane and her husband David Fonzi, and Denise Watkins. Grandchildren: Stephen, Mark and Stacy Sams, Shawn Adams, Christopher and his wife Erin Watkins, Brian Watkins and Mary DeMoss, Alyssa and her husband Edgar Paz, Erin and her husband Alex Denton, Andrew, Ryan and Tyler Fonzi, Brandy and her husband Jason Pinkham, Bobby and Billy Isbell. Great Grandchildren: Philip and Archer Paz, Ashley and Sean Pinkham.

John B. Wesselman (B.A. '54) died September 6, 2016 at Broadmoor at Creekside Park in The Woodlands at the age of 88. He was born in Moberly, Mo. on October 21, 1927, the son of Irene and Bernard Wesselman. He is preceded in death by his parents and his wife of more than 60 years, Pauline Wesselman, who died July 7, 2016. He was the eldest of seven siblings, with three brothers and three sisters, Vivian, Roy, Jean, Patricia, Donald, and Robert. He grew up in Salisbury, Mo., where his family operated three grocery stores, and he attended St. Joseph's School through eighth grade. He later attended public high school briefly until his family moved to Cape Girardeau, Mo., where his father trained pilots for the U.S Air Force. He graduated with honors from St. Mary's High School in Cape Girardeau and enlisted in the U.S. Army shortly after graduation. He served in Japan with the Allied occupation forces and was placed in charge of a commissary as a result of his family grocery experience. He returned from military service to find his family had moved to Palacios, Texas, to begin a cattle and farming operation. He soon went to work as an oilfield roughneck throughout southern and eastern Texas. He later enrolled at The University of Texas, where he studied geology and met his future wife, Pauline Anna Paulissen of Austin. He graduated from UT with a geology degree in 1954. Later in life, he earned a Master of Business Administration from the University of Southern Mississippi in 1979. After graduating from UT, he worked in oil field jobs that took his growing family to Shreveport, La. and eastern Texas. He was offered a job with the state of Texas to map the groundwater in West Texas, which he did for four years, moving from Fort Stockton to Pecos, and finally San Angelo. He moved to Houston in 1959 and joined the United States Geological Survey, where he continued to research and publish reports often cited in the study of Texas public ground water supply. In 1972, he took a new position within the USGS to study the feasibility of tapping into the geothermal layer of the earth to produce energy. This required a move to Bay Saint Louis, Miss., where John retired in 1983. After John retired, his family built a new home in the Sam Houston National Forest, west of New Waverly. John and his family cleared some of the forest, making way for space to grow blueberries, Christmas trees, and catfish, before he focused on his favorite endeavor, raising grandchildren. As the last of John and Pauline's eight children left home, the forest home became a favorite gathering spot for children, grandchildren, and great grandchildren. Family gatherings included work in the forest, hearty meals, the occasional fireworks display, and, of course, legendary bonfires. In retirement, John and Pauline traveled across the nation and to countries on four continents to keep up with adult children working in Australia, Japan, South America, England, and elsewhere. John and Pauline were members of St. Joseph Catholic Church in New Waverly for more than 30 years. He is survived by his eight children: Francis Wesselman of Palmer, Texas; Catherine Neff of Corinth, Miss.; William Wesselman of Knoxville, Tenn.; Carol Gaytan of Angleton, Texas; Alice Wesselman of Greensboro, N.C.; Michael Wesselman of Montgomery; Timothy Wesselman of Albany, Ga.; and James Wesselman of West Columbia; 10 grandchildren; and five great grandchildren. He is also survived by his six previously named siblings and their extended families.
Davida Word (Spouse of the late Charles F. Word (B.S. '37) was born on September 15, 1918, and passed away on March 22, 2017. Davida was a resident of Kerrville, Texas at the time of her passing. graduated from Abilene High School in 1935 and attended Abilene Christian College. She was married to Charles Freeman Word.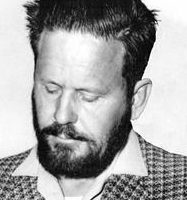 Vestal "Pappy" Yeats (B.S. '58) passed away peacefully in his sleep on July 28, 2017. He was a veteran serving in the Navy during World War II, an Antarctic explorer, and a professor of geology at Texas Tech. Pappy was born in Fort Worth in 1919, and later moved to the Rio Grande Valley where he grew up. He discontinued his studies at the University of Texas to enlist in the Navy after Pearl Harbor. Stationed in New Orleans between tours of duty in the Pacific, he met his future wife, Ouida Mae. After the war, they moved to Austin where Pappy completed his degree in geology and later moved to Lubbock to complete his master's degree. As a professor of geology, he taught the freshmen classes, mineralogy and ran the geology labs. During his tenure, he participated in three Texas Tech expeditions to Antarctica, mapping areas of the Shackleton and Beardmore Glaciers. Yeats Glacier is named for him. Ouida passed away in 2003. He is survived by his son Austin, daughter-inlaw Nina, grandson Tyler, and nephew, Robert Haynes.
Researcher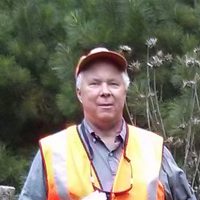 Researcher Kirk McIntosh, a talented marine seismologist who specialized in mapping and imaging deep-sea trenches, continental margins, and mountain belts, died unexpectedly in Austin at the age of 59, after an 18-month battle with leukemia. Kirk, a senior research scientist at the University of Texas Institute for Geophysics, passed on June 1, 2017. Kirk was born and raised in Boulder, Colorado, the son of a cryogenic engineer and a homemaker. He received a Bachelor of Science in geophysical engineering from the Colorado School of Mines in 1980, then began his career as an exploration geophysicist at Atlantic Richfield in Plano, Texas. In 1986 he left the petroleum industry for graduate school at the University of California, Santa Cruz. There, under Eli Silver's supervision, Kirk investigated the tectonics of the California margin and the Costa Rica subduction zone. When he finished his Ph.D. in 1992, he joined the Institute for Geophysics at the University of Texas at Austin, where he spent the rest of his career working on a variety of tectonic problems in settings as structurally diverse as the Mississippi River, New Zealand, and the deep ocean trench near Taiwan. An especially skilled hand in the field, Kirk was a sought-after collaborator. He mapped ocean morphology; he drilled for core samples into the Costa Rica subduction zone; and he dove in the Alvin submersible to a depth of 4,500 meters, using Alvin's robotic arm to collect samples on the ocean floor. Kirk was chief or co-chief scientist on twelve major marine seismic experiments, a task involving months of prior planning and coordination both of multiple ships and scientists from different countries. He wrote his last grant between rounds of chemotherapy and succeeded in getting funding. Kirk's particular gift was in processing marine seismic data. In the Middle American subduction zone, he produced detailed seismic images of dewatering sediments, normal faults, and fluid seeps, documenting the stratigraphic response of the forearc to plate deformation and clarifying processes of sediment underplating and seamount subduction. In his (coled) active-source seismic study of the collision that created Taiwan, a collision between the Luzon arc and the rifted margin of the South China Sea, Kirk demonstrated that the extensional faults and crustal blocks that form when a new ocean opens also play a large role when oceans close, in this case forming a new mountain belt. Kirk was responsible for the innovation of adapting deep-ocean imaging techniques to investigate continental structure. His project in Lake Nicaragua examined a paradigmatic forearc basin with high-resolution "marine" seismic techniques; another more recent project on the Mississippi River near New Madrid located faults related to intracontinental historic earthquakes. Whatever the location, Kirk's scientific claims, supported with high-quality imaging data, were careful, clear, and solidly logical. An easy-going and humble man, Kirk was also sociable, opening his house to relatives, friends, and students. He was an enthusiastic gourmand, and he successfully imitated at home the dishes he had sampled on his travels around the world. But Kirk was above all a dedicated husband and father, and his family was always his foremost concern. He was simply a great human being. He is survived by his wife, Diana Chavez McIntosh, whom he married in 1989; his daughter, Julia McIntosh, a graduate student in hydrology at Southern Methodist University in Dallas; and his son, Victor McIntosh, a sophomore at Concordia University in Austin.
---
President & Faculty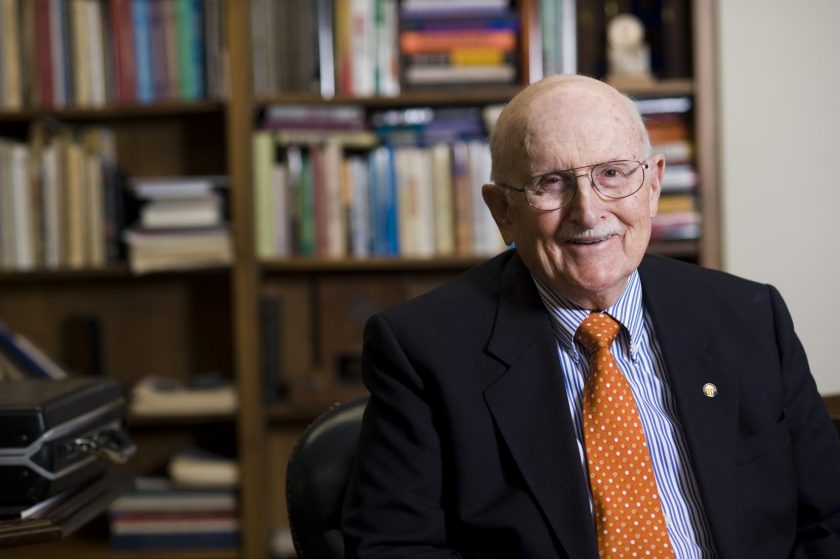 Peter Tyrrell Flawn, prominent geologist, prolific researcher and author, and renowned leader in higher education, died May 7, 2017, at age 91. Peter Flawn was a native of Florida but grew up in New Jersey. In 1943, at the age of 16, he was offered admission and a full scholarship to Oberlin College.
In just 6 years he completed a B.S. at Oberlin, which was interrupted midway with a stint in the U.S. Army Air Corps, worked a summer for the U.S. Geological Survey, and completed an M.S. degree and residence requirements for the Ph.D. at Yale.
At age 23, he embarked on a career as a research geologist at the Bureau of Economic Geology at The University of Texas at Austin. Peter Flawn was a quick mover early on, and he never slowed up. Peter's first assignment at the Bureau — studying the geology and resources of the Van Horn area in Trans-Pecos Texas — became his dissertation, which was supervised by the legendary Philip B. King. In fact, it was at Yale that Peter saw a notice on the bulletin board that the bureau was offering financial support to Ph.D. students working in Texas. His bureau assignment on the Precambrian rocks and associated mineral deposits of the Van Horn area was completed in 1951. Results were published in a Bureau of Economic Geology publication authored jointly by Flawn and King. The first part of the study — Pegmatites of the Mica Mine Area, Culberson and Hudspeth Counties, Texas — was the subject of Flawn's dissertation at Yale, where he received his Ph.D. in geology in 1951.
His Precambrian work evolved into an interest in basement rocks, where Flawn began subsurface work, coupled with surface geology work in the Franklin Mountains and Sierra Blanca area. The results of that work were published by the Bureau under the title "Basement Rocks of Texas and Southeast New Mexico." He was to chair a major committee of the American Association of Petroleum Geologists compiling data for a basement rock map of the United States, a project that was ultimately completed by Bill Muehlberger.
In the latter part of the 1950s Peter pursued an extensive subsurface and surface study of the Ouachita System, a largely concealed belt of deformed Paleozoic rocks that borders the southern edge of the Central Stable Region of North America in the same way that the Appalachian system delimits the eastern margin. Results of that effort were published by the Bureau in 1961 as part of the University Publication series.
Flawn was senior author with co-authors August Goldstein, Philip King, and C. E. Weaver. And Flawn was to initiate work in northern Mexico with a paper on metamorphic rocks in the Sierra del
Carmen of Coahuila, Mexico. His love of Mexico and its metal mineral resources was a longtime affair. He became fluent in Spanish and in 1964 while a Visiting Professor of Geology at the Instituto de Geología, Universidad Nacional Autónoma de México, he proudly lectured in his acquired tongue.
In the fall of 1960, Bureau director John Lonsdale died suddenly of a massive heart attack. Peter Flawn, at age 34, was named the fifth director of the Bureau of Economic Geology in its 52nd year of operation. At that time the bureau had a research staff of 10, five positions of which were at the doctoral level. Though modest in size, the bureau had a long history of publication and through the years had a number of prominent geologists on its staff. During his 10 years as bureau director Flawn managed to maintain the strong tradition of basic and applied research while moving the bureau into certain policy areas and later into environmental geology. Seeing the need to communicate with policymakers and the general public, he launched the first Annual Report, a series that continues today. Flawn maintained research and lectured frequently, coloring many of his talks with provocative titles such as "borehole myopia," "granite wash is hogwash," and "too much oil in the eyes of Texas?"
Flawn wrote two books while serving as bureau director — Mineral Resources: Geology, Engineering, Economics, Politics, Law, published in 1966 by Rand McNally, and Environmental Geology: Conservation, Land-use Planning, and Resource Management, published in 1970 by Harper and Row. He published a paper in 1966 titled "Geology and the New Conservation Movement," which anticipated the national concern for environmental issues that were to come in the late 1960s and later.
When Peter Flawn was appointed bureau director he was also named a professor in the Department of Geological Sciences and would later serve as professor of public affairs in the LBJ School of Public Affairs. An active participant in the affairs of the department, he taught a course on mineral resources and supervised a number of graduate students, mostly doctoral aspirants.
In 1970 Flawn left the bureau to launch what was to become an impressive career in higher education administration. That year he was appointed vice president for academic affairs and in 1972 rose to Executive vice president at UT before being appointed the president of The University of Texas at San Antonio (UTSA) in 1973. He would remain at UTSA for five years. When he arrived at UTSA, there were a few planners and administrators in rental offices.
Five years later, UTSA was a beautiful 600-acre campus, with 300 faculty, 8,800 students, and all infrastructure in place; first classes started in 1975 under Flawn's watch.
Peter returned to Austin in 1977 for a research leave 19 years in the making, but in short order he was serving as acting director of the University of Texas Marine Science Institute and acting chairman of the Department of Marine Studies. In 1979 he was appointed president of The University of Texas at Austin, a position he would hold through 1985. Early on as president, Peter declared a "war on mediocrity," which would earn him a piece in Doonesbury. He was later to admit to only one vice — a passionate addiction to Doonesbury, saying that he had quit smoking (Roi-Tan cigars and a pipe) and alcohol gave him a headache. Peter Flawn pushed the university to pursue greater academic rigor and excellence. He was to comment upon the occasion of receiving the Santa Rita Award in 2001 that "there is abroad in the land an extreme form of egalitarianism that holds that excellence is undemocratic. This is a particularly insidious doctrine that takes political form in attempts to divert resources from public flagship universities. It holds that all public universities should be equal. After all, a university is a university and they all award degrees. Having spent a half-century building universities that is to me a most repugnant view. Excellence is not undemocratic! It is precisely through the recognition and reward of merit and achievement that democratic societies have triumphed. If we as a society come to believe that the quest for excellence is somehow undemocratic, the intellectual integrity of the university is at risk."
Those were words Peter Flawn lived by.
While president, Flawn convinced the regents to establish a program of matching private gifts to the university, and during the Centennial Celebration Campaign, which he launched, the number of faculty endowments rose from 112 to 851. Sponsored research grew to $100 million, or $225 million in current dollars. The Academic Center next to the Main Building was renamed the Peter T. Flawn Academic Center in 1985 when Peter retired and became president emeritus.
Much of what The University of Texas at Austin is today owes to the direction, guidance, and insight of Peter Flawn. At 60, Flawn knew that retirement was not his style. He found time to write four more books — A Primer for University Presidents: Managing the Modern University, a memoir on his days as Texas geologist with the Bureau of Economic Geology, another on his experience in heading the Texas National Research Laboratory Commission and the quest for the Superconducting Super Collider, and finally a book recalling his sojourn into northern Mexico and opening a silver mine with his good friend Phil Beckley. He remained active in affairs of the university and the state and maintained close contact with Texas and university leaders, who frequently sought his counsel.
He served on 15 corporate boards of directors, some while president of UT, but most afterward. He was sought after by numerous noncorporate organizations as well. He served on the Advisory Board of the National Defense Fund, the Texas Nature Conservancy
Advisory Board, the Governor's Energy Council, the Governor's Advisory Committee on the Superconducting Super Collider, the National Science Board and the National Science Foundation Advisory Committee, St. David's Hospital Board, the Southwest Research Institute Board, as well as its Foundation for Research and Education and its Center for Nuclear Waste Regulatory Advisory Committee on Research, the Texas National Research Laboratory Commission, the Texas Scientific Advisory Council, UT Austin Development Board, Department of Computer Sciences Development Committee, the Marine Science Institute Advisory Council, the College of Natural Sciences Advisory Council, the UT Press Advisory Council, the McDonald Observatory and Department of Astronomy Board of Visitors, the Institute of Latin American Studies, Mexican Center Advisory Committee, Laguna Gloria Art Museum Board, Yale University Council Committee on Physical Sciences and Engineering, and the Foundations of the American Geosciences Institute and the Geological Society of America.
As if those activities did not fully occupy his time, in 1997, at age 71, Peter Flawn agreed to serve as President ad interim while UT began a search for a new leader. He resigned from the many corporate and nonprofit boards on which he was then serving and accepted a salary of $1. The only condition he made was that it be understood he was not going to mark time as a caretaker, as if anyone would ever imagine otherwise. He launched another capital campaign with the ambitious goal of raising $1 billion. He dealt with the fallout from the Hopwood v. Texas decision banning racial considerations in admissions.
His wife called it his "second coming," but Flawn called it "waiting for Larry." Flawn recalled that when Larry Faulkner walked into the President's Office, he was pleased to be able to deliver to him an institution without the burden of unmade decisions.
Of Peter Flawn's wide interests and involvements, he was a geologist at heart, and he kept his dedication to the geological professional societies and to UT geology, in particular. He long served on the Geology Foundation Advisory Council, of which he was an honorary member, as well as the Bureau of Economic Geology Visiting Committee. He worked closely with his good friend Jack Jackson, and after Jack's bequest was received and the Jackson School of Geosciences formed, Peter chaired the Jackson School Vision Committee, created and formed by President Larry Faulkner. Fundamental recommendations were made to the president and accepted by him. The School owes its existence to Flawn's direction of that critical committee.
Peter was always involved in the professional geological societies, serving as president of the Association of American State Geologists, the Geological Society of America, the American Geosciences Institute, and the first president of the Austin Geological Society. Appropriately, Peter was honored by his professional peers. He was elected to the National Academy of Engineering and The Academy of Medicine, Engineering and Science of Texas. He received an honorary doctorate from Oberlin and a Presidential Citation from UT. He received the Cross Medal from Yale, the Parker Medal from the American Institute of Professional Geologists, the Lamar Medal from the Association of Texas Colleges and Universities, the Campbell Medal from the American Geosciences Institute, and the Santa Rita Award from The University of Texas System. Flawn received the Condecoracion de la Orden del Sol del Perú. He held the Barrow Chair in Mineral Resources and the Regents Chair in Higher Education Leadership at UT.
Perhaps his greatest achievement was convincing the engaging and vivacious Priscilla Pond to marry him in 1946 and be his life's companion and counselor for 70 years. She was the First Lady of UT, and he would be the first to say that without her he would have accomplished but a fraction of what he did. When he lost her a year before his own death, he was never quite the same. Peter lost his youngest daughter, Dr. Laura Flawn, in a tragic car accident in 2001. He is survived by his oldest daughter, Tyrrell Flawn, and a host of grandchildren and great-grandchildren. It will be long before we see the likes of Peter Flawn again.
— William L. Fisher
Professor and Leonidas T. Barrow
Centennial Chair in Mineral Resources