Memorials
December 5, 2022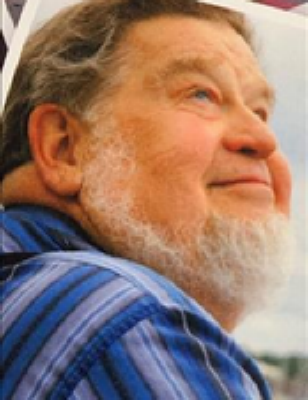 William Andrew "Bill" Akersten (B.S. '64, M.A. '67), 83, Pocatello, ID, passed away on May 11, 2022. Bill, the only child of Henry and Irja Helena Akersten, was born on December 11, 1938 in Highland Park, Michigan, and raised in Ashtabula, Ohio, where he acquired his love of the natural world. He graduated from Edgewood High School in Ashtabula, attended The University of Texas at Austin as a National Merit Scholar, obtaining his bachelor's and master's degrees in geology with an emphasis on vertebrate paleontology under the guidance of Ernie Lundelius. In 1972, he completed his doctorate on early fossil geomyids at the University of Michigan as a student of C.W. Hibbard. He began his professional career as Project Scientist at the Rancho La Brea Tar Pits in Los Angeles in 1972, where he supervised the scientific excavation and educational programs. He led a field trip for UCLA graduate students to East Azerbaijan Province, Iran, in the mid-70's. He was instrumental in the exhibit concepts and design of the Page Museum of La Brea Discoveries, which opened in 1977. He later worked as Curator of Pleistocene Mammals at the National History Museum of Los Angeles County where he focused on the Sabertooth cat, before moving to the Idaho Museum of Natural History in 1985. Here he curated the fossil collection, taught classes at Idaho State University, did summer fieldwork collecting fossil remains throughout Idaho, including the Mammoth dig at Tolo Lake near Grangeville, and mentored undergraduate and graduate students in biology, geology, archaeology, and paleontology until his retirement as Professor Emeritus in 2009. Bill was a life-long member of the Society of Vertebrate Paleontology and an active member of the Western Association of Vertebrate Paleontologists. In 2018, the Idaho Museum of Natural History honored Bill as a Natural History Hero, and in 2019 former student Dr. L. J. Krumenaker named a new species of Cimolodonta, a multituberculate mammal that he found in the Wayan Formation after Bill: Cimolodon akersteni. Questions about his ongoing research should be directed to Dr. Mary Thompson or Dr. L. J. Krumenaker, who are helping the family with his papers. Bill enjoyed reading, hunting, fishing, observing wildlife, and studying the natural world. His family was his pride and joy, and he bragged about their accomplishments at every opportunity. Bill is survived by his wife of 50 years, Carol Sue Vander Brook, daughter Holly Marjorie (Oscar Bambolo), four grandsons and two granddaughters.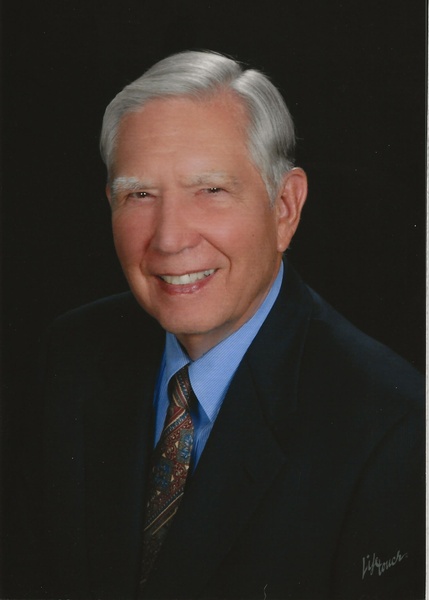 Bennie Kuno Balke (M.A. '58) passed away on September 21, 2021. He was born in Sealy, Texas on July 3, 1932 to Lillian and Bennie Bert Balke. The eldest of three brothers, Bennie grew up among pumping stations and tank farms of South Texas. After graduating from Alice High School, Bennie went to Texas A&M University (Class of '53) where he studied geology. After a tour of duty in the Army, he then went to The University of Texas at Austin to pick up his master's degree in geology. For the next thirty-five years, Bennie worked in exploration for Shell Oil Company. His work took him to the four corners of the world—visiting over 30 countries and on three separate occasions living overseas. While at A&M, Bennie met the love of his life, Jannette Henry of Sherman, Texas. They married on June 16, 1954, and enjoyed nearly 64 years of marriage. Together they raised three children, seven grandchildren, and two great-grandchildren. They shared a love of art, travel, and many long-lasting friendships. After retiring from Shell, Bennie and Jan moved to Niwot, Colorado, and then to Bryan, Texas to be closer to their children. Bennie was preceded in death by his loving wife, Jannette, his parents, and his brothers, Richard and Franklin. He is survived by his son Nathan Balke (wife Charlotte), his son Kevin Balke (wife Nancy), his daughter Vanessa Cunningham (husband Jim); six grandchildren, and two great-grandchildren.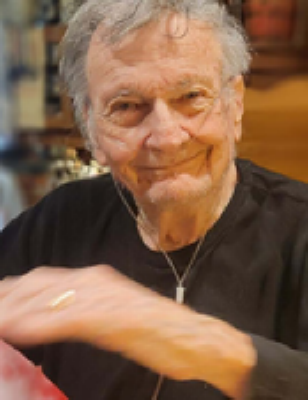 Steven Edwin Blesch (B.S. '59), 84, passed away on January 20, 2022. He was born in Evansville, Indiana, on June 3, 1937, and was preceded in death by his parents, Edwin G. and Helen L. Blesch, and daughter Adell Chambers. He is survived by his wife of 62 years, Marlene "Marti" Louise Blesch, his children and their spouses Jamie Larie and husband Kelly Kitchens; Steven Edwin Blesch, II; Leslie Christine and husband Justin Morris; ten grandchildren, and twenty-four great-grandchildren. Steve graduated from The University of Texas at Austin in 1959 with a bachelor's degree in geology and mathematics. He and Marti then moved to Hobbs, NM where he spent the majority of his oil and gas career working in the oil fields throughout Southeastern New Mexico and West Texas. In 1989 he and Marti opened The Prairie Rose Café where they served family-style food to the Hobbs community until closing the restaurant in 2014 and retiring. Steve was the kindest, most loving of fathers, a man of integrity in all his dealings. He was most notable for his faith in Jesus Christ, his readiness in prayer, and his generosity and willingness to help those in need.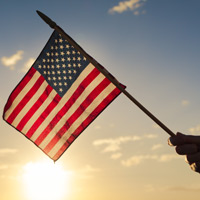 Colonel Roy Allyn Brown, U.S. Army Ret. (B.A. '56), 90, of Fredericksburg, Texas and Washington, North Carolina, died July 29, 2022. Mr. Brown was born in New Gulf, Texas, son of the late Roy Calvin Brown and the late Elizabeth Joy Robinson Brown. He married the former Marianne Louise Schur who survives. He attended Bowling High School in Bowling, Texas. He continued his education and received a B.S. in Geology from the University of Texas, a B.S. in Engineering at Rolla School of Mines, an MBA from Boston University, a master's degree in mathematics from Boston University, and was a Licensed Professional Engineer (PE) in Civil Engineering. Mr. Brown served his country in the U.S. Army, retired at the rank of Colonel, and worked with the Army Corps of Engineers. He was an instructor in math and business for Boston University, teaching soldiers oversees. Mr. Brown was a lifelong model airplane builder and flyer. He belonged to the American Model Airplane Association and the Model Engine Collectors Association in Europe and Texas. He published several articles for the AMA Model Aviation Magazine and Model Airplane News. Surviving along with his wife of 61 years are his sons: Roy A. Brown, Jr. (wife Sharon), Christopher P. Brown, and Richard "Mac" Brown (wife Karen); and his grandsons: Roy A Brown III, Kyle M. Brown, and Kevin G. Brown. Mr. Brown was predeceased, along with his parents, by a grandson: Steven Grant Brown.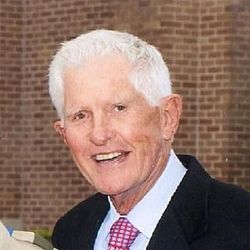 Raymond Wilson Cozby, Jr. (Coz) (B.A. '58, B.S. '61) was born in Grand Saline, Texas, on October 18, 1934, and passed away on February 27, 2022. Coz grew up in Grand Saline, Texas. Coz graduated Salutatorian of Grand Saline High School and in 1953, he began nine glorious and memorable years at The University of Texas at Austin, graduating in 1961 with multiple undergraduate degrees. During his time at UT, he was a proud member of the Phi Gamma Delta fraternity where he made lifelong friends. For two years, Coz was a walk-on for the Texas Short Horns freshman football team and played intramurals as quarterback for the remainder of his college career. His SAE opponents never quite understood how the Fijis were able to have a 9-year undergrad as their quarterback. As an only child from a tiny town, UT and the Phi Gams were instrumental in shaping his future and remained incredibly important to him throughout his life. Upon graduation, Coz obtained D.D.S and M.S.D. degrees at Baylor College of Medicine and began a private pediatric dentistry practice in Tyler in 1967. He was elected and served as President of the Southwestern Society of Pedodontists and received numerous service awards. He practiced successfully for over half a century. Coz had many passions, most notably he loved hunting and fishing, athletics, the University of Texas, and Camp Longhorn. He particularly loved Manaus on the Amazon River in Brazil where he fished for Peacock bass over five decades – his last trip completed just weeks before his death with one of his sons. An early adopter of running in the 1970s, Coz ran four full marathons in Dallas, Houston, Big Sur, and the New York Marathon, which he completed alongside his daughter. Coz also competed in triathlons for over 30 years, finishing over one hundred triathlons and duathlons. Nationally ranked in his age group, he remarked, "When you're so old, you always get a trophy." Coz was an avid sports fan and his love for the Longhorns was unmatched, notably in his attendance of over sixty Red River Rivalries dating from 1952. Coz began attending Camp Longhorn on Inks Lake in 1941 as a six-year-old and stayed multiple terms that first summer. Coz remained a Camper, Campselor and Counselor for twenty-three years until 1964. Coz instilled in his children his love of UT, Camp Longhorn, athletics, and the outdoors. His last year of life was full of family special occasions including two grandchildren's weddings, watching two granddaughters in the Rose Festival in Tyler, and the Baptism and first birthday celebration of his first great- grandchild. Coz met Darlene Kirkley and was immediately smitten with her beauty and charm, and after 10 years of dating, they were married in 2004. Coz and Darlene enjoyed many happy years together. Coz was preceded in death by his mother, Margueritte Elizabeth Potts Cozby, and his father, Dr. Raymond Wilson Cozby, Sr. He is survived by his wife Darlene Cozby, and his three sons, Ray Cozby (wife Mary Ann), Chris Cozby, Drew Cozby (wife Beth), and his daughter, Gleith Cozby; step children, Denise Cumming (wife Frances Craig), John Kirkley (wife Kristin), and KK McKenzie (husband Ryan); many grandchildren and a great- granddaughter. Coz also leaves behind loyal companion, Georgia, his beloved white Labrador.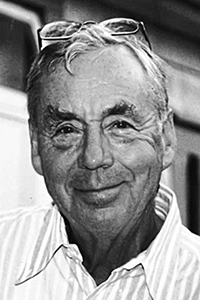 Henry Thompson "Tom" Donaldson (B.A. '58) passed peacefully on June 27, 2022. Tom was born to Chase Donaldson and Eleanor Thompson on July 11, 1931 in Bridgeport, Conn. The family moved to Washington D.C. and Tom attended Asheville School where he graduated high school valedictorian. He was captain of the track team with a specialty in the hundred-yard dash. Tom went to Brown University and continued with his success in track and field. He joined the U.S. Naval Reserve and spent two years in the Navy on the USS Snowden DE246, traveling to Cuba, Panama and Newfoundland. Tom went on to attend the University of Texas, receiving his Bachelor of Science in Petroleum Engineering. After graduation from UT, he worked for Champlin Oil in Oklahoma City. That's where he got his first dog, Orbit, raced his Porsche 911, and played a marginal left field for the Ogalala Clothiers. Tom returned to Washington, D.C. and started his career in finance. It was in Washington that he met his wife of 61 years, Sheila Reybold Donaldson. Married in 1960 after five dates, they continued their love for one another until his parting. Tom continued his career in finance, growing his business and client base over the years. Having had a summer home for 20 years on Southport Island, they followed their love of the state and moved permanently to Falmouth in 1984. In his last days, Tom was visited by many of his friends and acquaintances that shared similar stories of Tom's open, non-judgmental character and kindness. Tom is survived by wife Sheila; daughter, Suzanne (husband Steve), son, Douglas, (wife Julie); and three wonderful grandchildren.
Gail Leo Duffin (B.S. '56), 89, passed away on May 15, 2022 in Austin. He was born on September 25, 1932 in San Antonio to John Leo and Agatha Jurecez Duffin. Gail was married to the love of his life Vivian Zimmermann Duffin for 66 years. He leaves his three daughters, Monica Michon married to Mark, Nancy Enyeart married to Steve and Darlene James married to Bill; two sons, Ron Duffin married to Teresa and Stephen Duffin married to Reesa; nine grandchildren, and three great- grandchildren. He is preceded in death by his parents, John and Agatha Duffin, five brothers, and his three sisters. Gail attended Central High School and St. Mary's University in San Antonio. He continued his studies at The University of Texas at Austin where he graduated with a Bachelor of Science degree in Geology in 1956. Gail worked for the State of Texas at the Water Development Board as a hydrologist and he retired as a Colonel in the Army Reserves. He was a founding member of St. Thomas More Catholic Church, where he was a member of the Knights of Columbus and a small faith group that met weekly. Gail was a devoted husband, a great father and grandfather. He loved the Longhorns and attended many basketball and football games with his sons. Golf was another passion, and he played weekly with his foursome on Tuesdays. One of his greatest pleasures was having family gatherings at his favorite Mexican Restaurant, Camino Real.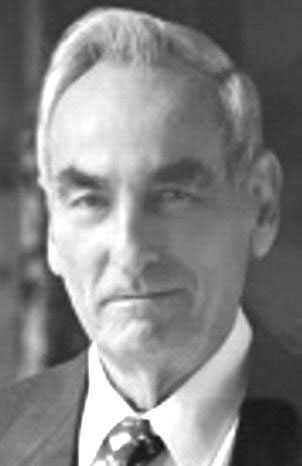 Don Dunbar, Jr. (B.S. '51) was born in San Angelo on August 10th to Don and Francis Corley Dunbar. Don was their second of two children and remained a great friend with his big sister Sue Spradlin all of her life. The family moved to Corsicana, Texas in 1931, where Don graduated from Corsicana High School in 1945 and enrolled at The University of Texas at Austin. While at UT, Don played in the Longhorn Band, pledged Delta Tau Delta Fraternity, and completed his B.S. in Geology in 1951. Don moved to Midland, Texas in 1951 to work as an oil scout for Union Oil Company and was moved to Amarillo where he was the sole employee. Drafted in 1952, Don was stationed at the San Jacinto Ordinance Depot in Channelview, Texas. While defending the Houston Ship Channel, he attended law school in the evenings and spent weekends in Corsicana running the family oil business. After leaving the service, Don took a job with Lion Oil Company in Abilene before becoming an independent geologist and managing the family oil business. In 1957, Don met and married Judy Dipuccio, his wife of 32 years. Don was active in the West Texas Geological Society and was instrumental in establishing and serving as the first President of the Permian Basin Graduate Center – which provided continuing education opportunities to the geologists working in the area. He served as the Committee Chair for Troop 51 and raised three Eagle Scouts. He also volunteered for the City of Midland Swim Team. As their children were moving off to college, Don and Judy moved to Austin where they enjoyed living on Lake Austin. They returned to Midland in 1985 and remained there until Judy passed on January 12, 1989. Don returned to Corsicana where he continued to work in the oil business. He also began dating his former high school sweetheart Marian Wheelock. Don remained in Corsicana, enjoying being a Delt Dinosaur, studying Clan Dunbar genealogy, and attending St. John's Episcopal Church. In November 2017, Don moved to Tomball, Texas to be near family. Don is preceded by his parents, his sister Sue Spradlin, his wife Judy, nephew Scott Spradlin and wife Paula, and nephew Donald Spradlin. Don is survived by his children and their families: Don and Sandra Dunbar, Doug and Lynn Dunbar, David and Kathy Dunbar, Heather Dunbar; daughter Kathleen, and nine granddaughters and five grandsons.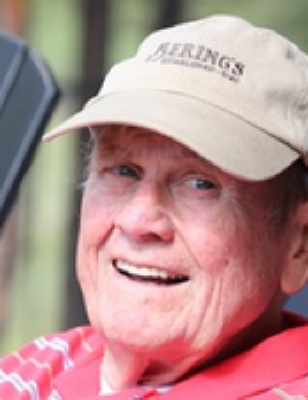 Clarence "Stacey" Eastham, Jr. (B.S. '60) passed away on December 16, 2021 at the age of eighty-four. Born in Galveston, he loved fishing and spending time with family on the Gulf Coast. He lived in Houston until he retired to Colorado in 2006. Graduating from The University of Texas at Austin, he went on to serve in the United States Navy as Commander, and then as a long-time reservist. He was a stockbroker for many years at Dean Witter Reynolds and Sunbelt Securities. Stacey would be quick to say that his career and accomplishments paled in comparison to his family and English bulldogs. In his retirement, his favorite spots were fishing the rivers of northern Colorado and watching for whales off the Nantucket coast. His character was his most defining quality, being a friend to everyone, and always doing the right thing. Stacey is survived by his wife Susan, his son, Clay, and his four sisters, Betty Simpson, Sally Chapoton (Buck), Ruth Flournoy (Dan), and Mary King (Carl); daughters, Emily Heurman (Scott), Kristi Ison (Stuart) along with four grandchildren and many nieces and nephews.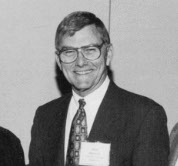 Thomas (Tom) Jewell Freeman, Jr. (MA '62), 88, passed away September 17, 2021 at Lenoir Woods in Columbia, Missouri. Tom was born in Miami, Florida on September 30, 1932 to Tommy and Ethel (Bell) Freeman. He was raised in Hot Springs, Arkansas, and was married to and is survived by his wife of 66 years, Peggy Holt Freeman. On the tail end of a hard-scrabble childhood in Hot Springs, Tom joined the United States Marine Corps when he was 17 and served in the Korean War. After the war the G.I. Bill sent him off to college at the University of Arkansas. He decided on pursuing degrees in geology from the University of Arkansas and the University of Texas. Tom was hired by the University of Missouri in 1962 on a short-term teaching assignment, and then after a brief stint back in Arkansas working for the Arkansas Geologic Survey he was offered a full-time, tenure-track position back at Mizzou in 1964. Tom's career was always a source of both welcomed challenges and enormous fulfillment in his life. He was Chairman of the Geology Department for many years, and he did an extensive amount of teaching and field work in Spain. Additionally, he was the resident geologist at the West Indies Marine Biology Lab on St. Croix, Virgin Islands; he worked on the Glomar Challenger Deep Sea Drilling Project Leg 44; he was the Director of the Mizzou geology field camp (Camp Branson) in Wyoming numerous summers; and he is the author of three student laboratory and field manuals that are still in publication. But no aspect of Tom's career was as important to him as the student. He truly loved his students and teaching. Outside his busy career Tom enjoyed playing racquetball and his many rides on his BMW motorcycle (one with Peggy on the back touring Europe). Other activities he enjoyed with his two boys were playing ice hockey at the ICE Chalet and playing banjos in Mountain View Arkansas. He delighted in spending time with his three grandsons. Above all else, Tom was a truly beloved husband, father, grandfather, friend, and role model. Tom is also survived by his son Tom (wife Dawn), and her daughter Hartley (Chad); son Rob (wife Nancy) and their three sons Thomas (Kelsey), Scott (Jess), and Jack; his sister Shirley Boyajian and brother Bob Freeman; nephew Steve Boyajian (Julie); and brother in law Jack Holt, Jr. (Jane) and his daughters Kelley and Candace (David).
Charles Hardy Gregory, II (B.S. '96, M.S. '04), 90, of Austin, Texas passed away on Monday, November 29, 2021.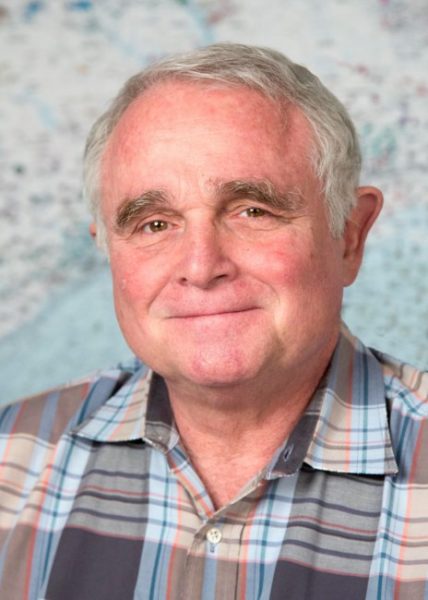 Paul Ramon Gucwa (M.A. '71, Ph.D. '74), 74, graduated Franklin & Marshall College with a B.A. in Geology, and The University of Texas at Austin with an M.A. and Ph.D. in Geology. He worked as a geologist in the oil and gas industry for 47 years at Marathon Oil Company, British Petroleum, Maritech Resources, and Bahamas Petroleum Company; from 2013 to the time of his death, he worked at Roxanna Oil Company as their Executive Vice President. He also founded Texas 3 Star Energy Investment and served as its president for almost two decades. He was instrumental in helping organize and run StemForce Bahamas, a four-year summer geology-focused STEM program for Bahamian students jointly coordinated by the Jackson School of Geosciences and the Bahamas Ministry of Education from 2014 to 2018 to increase the number and diversity of high school graduates entering STEM fields and to help young minds reach their full academic and personal potential. He was a beloved father, grandfather and brother who cared profoundly about the people around him, and he will be deeply missed. He is survived by his three children, Jennifer Gucwa, Christina Gucwa and Michael Gucwa.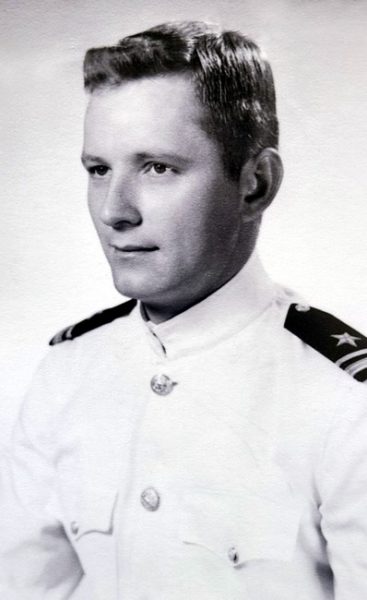 Weldon Woolf Hammond, Jr. (B.A. '60, M.A. '69, Ph.D. '84) passed away on July 2, 2022. Weldon was born May 17, 1937 in San Antonio. His father, the late W. W. "Doc" Hammond was a petroleum geologist who worked in the oil fields in South Texas, the Permian Basin, North Central Texas, Wyoming and the Mideast. His mother, Thelma Vandever Hammond, was a homemaker and a school teacher. The family originally moved to a small farm on the outskirts of San Antonio, and Weldon attended Alamo Heights Schools from the 1st to the 12th grade. Upon graduation and at the age of 17, he enlisted in the U.S. Navy Reserve as an Electronics Technician striker. The Navy soon rewarded him with a scholarship and an appointment as a Midshipman and presented him with a set of orders to the Naval ROTC Unit at The University of Texas at Austin. Weldon graduated from UT with a bachelor's degree in geology, was commissioned as an ensign and sent on active duty in the North Atlantic. He served on several ships as a Main Propulsion Assistant, Damage Control Assistant and as First Lieutenant. Weldon never lost his love for the sea, serving throughout the world in several active duty and reserve assignments. He was recalled to active duty in the Persian Gulf War. He retired from the Navy after 30 years of service with the rank of Captain. In 1963, he married the love of his life, Linda Lou Cowden. They met in high school and after a courtship that covered several continents and many years, they were married in Dallas. Weldon earned a master's degree in hydrogeology and a Ph.D. in Engineering Geology and Hydrogeology from The University of Texas at Austin. His civilian work began in Texas in Matagorda County on irrigation projects and ground-water availability studies and soon took him over most South and Central Texas, New Mexico and Alaska. In 1977, he accepted a faculty position at a newly established university on the outskirts of San Antonio … UTSA. He served as a faculty member in the Division of Earth and Physical Sciences, Division Director of the combined programs in Geology, Chemistry, Physics and Environmental Sciences, the Department Chair of Geological Sciences, and as the Interim Dean of the combined Colleges of Sciences and Engineering. He was the founding director of the Center for Water Research and held the Amy and V.K McNutt Endowed Distinguished Professorship in Hydrogeology for 12 years. His most satisfying work was locating and developing public water supply wells in impoverished areas in Honduras, Guatemala, Nicaragua and Mexico. In addition, he worked on large-scale agricultural irrigation projects and public water supply projects for villages in several Mexican states. His primary academic research areas were in isotope hydrogeology and shallow geophysical applications to the occurrence of groundwater. He was a member of numerous professional and scientific organizations. In addition, he served on the Joint Texas Senate and House Water Resources Advisory Committee and the Texas Water Development Board's statewide Ground Water Availability Modeling program. He volunteered and taught science and math enrichment programs to migrant farm workers' children in the Eagle Pass school district, traveling to Eagle Pass once a week for two years. He was a member of Hermann Sons and the German Texas Heritage Society, the Veterans of Foreign Wars, the Sons of Confederate Veterans, served as the camp adjutant for the Alamo Guards, and was a member of the Descendants of Mexican War Veterans. UTSA and the community established the Dr. Weldon W. Hammond Jr. Endowed Distinguished Professorship in Hydrogeology in his honor. Surviving him are his wife of 60 years, Linda, sons Weldon W. Hammond, III, Rory Cowden Hammond, Sr. (wife Deborah); five grandchildren and four great- grandchildren. He is also survived by his sister, Susan H. Martin (James).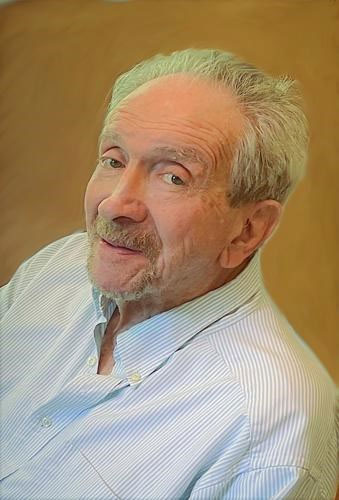 Miles Oren Hayes (Ph.D. '65), 87, died on March. He was a retired Professor of Geology (1972-1984) and Department Chair (1973-1977) University of South Carolina, and founder, president, and chairman of Research Planning, Inc. (1977-2020) based in Columbia, SC. He is survived by his devoted wife of 46 years, Jacqui Michel, daughters Joy E. Hayes and Mya S. Hayes, grandchildren J.J. and Alma Gonzalez-Hayes, and James Glenn Worley, who was like a brother to him. Miles was born in Oakley, North Carolina, the fourth child of Norman E. and Ora B. Hayes. He loved baseball and was a star player and student at Oakley High School and Berea College, the school where tuition is free and all the students work 15 hours a week. Because he changed majors after his sophomore year (from Agriculture to Geology), it took him five years to get his degree. In his fifth year (1956), his work assignment was to be the assistant baseball coach under head coach, Monarchy White. At a pay rate of 15 cents an hour, he claimed to have set the record as the lowest-paid college baseball coach in history. Miles earn a master's degree in geology from Washington University in St. Louis and a Ph.D. in Geology and Marine Science from The University of Texas at Austin, studying under the great professor, Robert L. Folk. His life work was set when Hurricane Carla (1961) tore up the Texas coast and destroyed his beach and offshore monitoring stations. Taking advantage of such an event, Miles ultimately produced the seminal study, Hurricanes as Geologic Agents, a widely cited treatise. Navy grants to study coastlines of the world at the University of Massachusetts (1964-1972) and a growing coterie of graduate students solidified his reputation as a rising star in the earth sciences. The University of South Carolina recruited Miles to the Department of Geological Sciences and also got an instant research group of graduate students and funded post- doctoral graduate instructors, the Coastal Research Division. In barely 20 years, Miles supervised 72 master's and Ph.D. graduates who worked on projects around the world. Miles Hayes is often referred to as the Father of Coastal Geomorphology, the study of landforms, because of his intuitive understanding of the origins of today's coast. He published widely on the role of tides and waves in barrier island formation, clearly and cleverly explaining why islands in South Carolina and other coasts are shaped like a chicken drumstick, unlike the straight beaches of Texas or Long Island which look more like skinny hot dogs. His aerial photos were breathtaking and his artistic sketches of beaches were legendary. Miles was able to attract the best and brightest students because of his unique blend of scientific integrity, global experience, and high standards. Miles worked in 40 countries and on every continent, including Antarctica, where he was honored with the naming of Hayes Head, a prominent coastal headland. He designed and taught a course for petroleum geologists and geophysicists on Modern Coastal Environments, with over 3,000 students participating in class lectures and field trips along the amazing South Carolina coast from 1976-2006. In 1997, he received one of geology's highest honors, the Francis B. Shepard Award for sustained excellence in marine geology. In 2016, he received the Distinguished Alumnus Award from Berea College. Miles wrote many scientific articles, but he was most proud of two memoirs: Black Tides (1999), about being an oil spill scientist working on many large spills; and Coastal Heroes (2011), a tribute to the work that he and his students and associates conducted. Miles and Jacqui published beautifully illustrated books on the coastal geology and ecology of five areas: South Carolina, Central California, Georgia, Southern Alaska, and Oregon and Washington, drawing on their passions for fly fishing and bird watching around the world. In the second half of his career, Miles' private company, RPI, focused on applied research related to the search for oil, oil spill science, spatial analysis, and coastal restoration. Miles' greatest legacy is likely to be the hundreds of earth scientists he inspired through his teaching and infectious love of nature.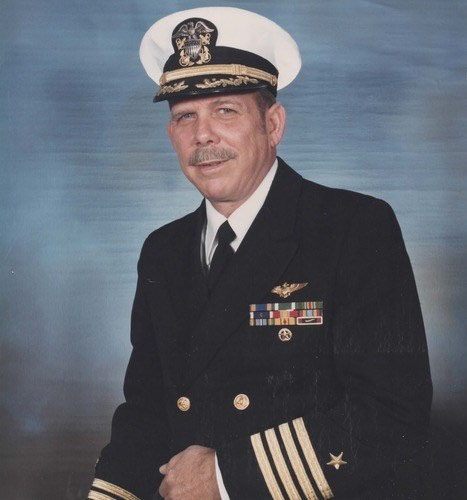 Captain Larry Hebert, USN Retired (B.A. '58) passed on March 8, 2022. Larry was the child of Ruth and Barney Patton. He grew up on the outskirts of Houston. From a young age, Larry dreamt of flying and joining the US Navy. That dream was partially realized during his college years at The University of Texas at Austin upon receiving an ROTC scholarship. After graduation in 1958 with a B.S. in Geology, Larry received his commission as an ensign in the regular Navy. In 1961, he was accepted as an aviation student and his career was launched. Some of his first assignments were flying reconnaissance missions in Vietnam. In that same year Larry met and then married his wife of over 60 years, Betty Colleen. Together they raised three children, Michelle Bearmar (Douglas), Lawrence (Maureen Driscoll) and Michael. He was very proud of his six grandchildren. Larry retired from his naval career after 28 proud years of service, a true patriot who loved his country. Larry loved camping and fishing, and these pastimes lasted throughout his life. He loved cabinetry and was a renaissance man when it came to all things related to gadgets and being a handyman. He was an exquisite and detailed model builder. An eagle scout himself, Larry was scoutmaster of his sons' troop. He spent many years in the church choir. He loved attending theater and concerts with his beloved wife. A consummate scholar of history, especially ancient history, it is this field he chose to pursue a master's degree after retirement. An avid reader of everything, his favorites being current events, history, science fiction and science fantasy. He and Betty enjoyed partaking in Petaluma's social clubs, especially cooking groups and current event discussion groups. Larry was a man of many talents but nothing exceeded his love for his wife, Betty Colleen.
Nancy Kathleen Howard (B.A. '90), 82, of Austin, Texas passed away on Sunday, April 24, 2022.
Danny Katzman (B.S. '85) passed away on August 14, 2022. He was born in Odessa, Texas on December 1, 1960 to Israeli emigrants Arie and Ziporah Katzman and grew up playing with bullfrogs, racing slot cars, and listening to Bob Dylan. He attended Permian High School in Odessa, then attended the University of Texas in Austin. On a geology field trip to Taos, he fell in love with New Mexico skies and rocks and decided to move after receiving his bachelor's degree in Geology in 1985. In Taos, he taught himself to fly fish in remote streams, learned to taste the earth, and to appreciate the culture and people. He continued his education at the University of New Mexico where he earned his Master's degree with honors in Geology and Earth Sciences. Danny's passion for the environment spanned a thirty-year career, leading him from the New Mexico Environment Department, to Los Alamos National Laboratory, to Sealaska Technical Services, part of N3B where he recently retired from his role as Chief Scientist and Program Manager for Groundwater Remediation for N3B's Water Program. Danny's long standing knowledge of the environment and his unique ability to transform complex topics into understandable information made him the perfect interface to support staff and outreach programs. In September 2013, Danny married Darcy Pedersen, and they, along with Darcy's son Ean, shared a loving and adventurous life together, often revolving around food. Danny's zest for life was apparent in everything he did, from providing site tours at work to pressing autumn apples for cider at home. His garden was always bountiful with uncommon and surprising vegetables. He had an insatiable need for good music. He liked learning new things and doing things that would connect him to the earth in some way. Recently, he began carving spoons after learning about it from his nephew Matt. He'd also begun volunteering for a local organic farm, wanting to contribute to causes that helped the local community. He had a large, unmistakable presence that could not be ignored, and he will be missed dearly.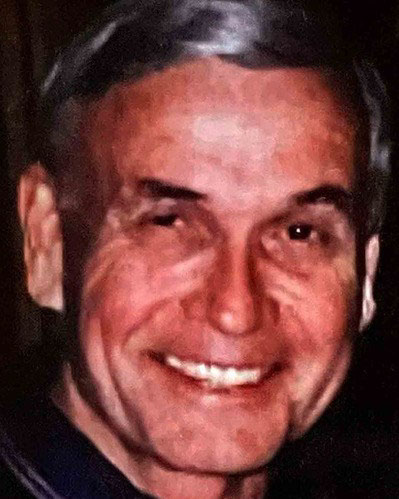 Robert "Bob" Alan Keahey (B.A. '57), 91, passed away on June 28, 2022. Bob loved his family, his friends and his faith. He was well known for his kindness, compassion, quick wit, and great sense of humor. Bob was born in San Antonio on Feb. 8, 1931, moments after his twin brother, Dick, and to the joy of parents Thomas Jefferson Keahey and Grady Hall Keahey and sister Pat. Bob spent his early years living on a farm in Natalia. Bob's father died when he was only 8, so his mother moved the family to San Angelo to be near relatives. Bob grew up in San Angelo where everyone in town knew and loved "the twins." He graduated from San Angelo High School where he met and fell in love with Dorothy Gay Blanks. Bob and Gay were married for 54 years, but their partnership in marriage had to wait when Bob and Dick were drafted into the same unit of the U.S. Army during the Korean War. After his service, Bob graduated from The University of Texas with a degree in geology. He enjoyed working in the oil and gas industry for many years. He was active in the Texas Geological community, receiving honorary membership into the South Texas Geological Society in 1998 for his contributions to the field. In 1954, Bob married Gay. Together, they raised five children and devoted time to their community and church. Bob served as an elder at both Concordia Lutheran and Mt. Calvary Lutheran churches. He was a beloved Sunday School teacher, well known to many classes of ninth-grade students. Bob is preceded in death by his beloved wife, Gay, his twin brother Richard, his sister Patricia, and his son, David. He is survived by son, Robert (Karla), and daughters Susan (Bob), Holly (Ben) and Hilary; daughter-in-law, Melissa Keahey, nine grandchildren and one great-grandchild. The grandchildren lovingly called him "Buddy."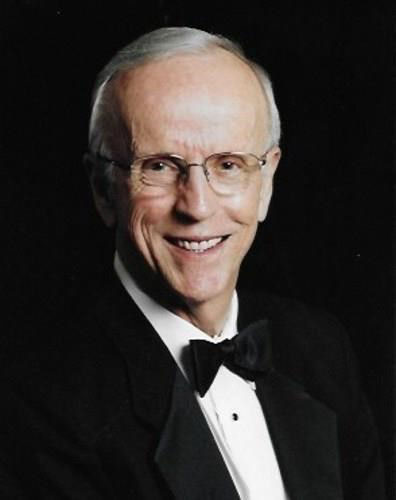 Don M. Kerr, Jr. (B.S. '60) was born October 11, 1937 to Clarice Green Kerr and Don Kerr, Sr. in Kilgore, Texas, and died January 5, 2022. From an early age, Don enjoyed golf. While at Kilgore High School, he was captain of the golf team and an outstanding golfer, winning many awards, two club championships, and a golf scholarship to the University of Texas to play for Harvey Penick. After graduating with honors from UT, Don pursued a career in construction. He was Vice President and Chief Contracting Officer for Spaw-Glass, Inc. before forming his own commercial construction company, Kerr Construction Services. Later, he was an expert witness in construction litigation throughout the state. Always interested in photography, he also became an accomplished landscape photographer. Don was a past president of the University Area Rotary Club, and a member of the Houston Photochrome Club, the Texas Toastmasters' Club, and the geology honor society Sigma Gamma Epsilon. He was a member of Memorial Drive Presbyterian Church. Don was preceded in death by his son, Dalton Kerr, and his parents. He is survived by his wife of 55 years Marilyn Perkinson Kerr; his daughter and son-in-law, Colby and Jeremy Doyle; along with "the light of his eyes," his three granddaughters.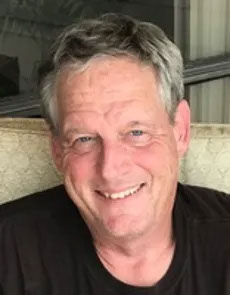 Dale P. Kohler, Jr. (B.A. '80), 67, of Austin, TX, passed away on October 24, 2021. Dale was born in Indianapolis, IN on October 22, 1954 to Dale and Jean Kohler. He was born two months early and weighed less than three pounds at birth. He often told the story of his father reading scientific journals and constantly monitoring his oxygen levels while he was in the hospital after birth and credits him for saving his eyesight. The family moved to San Antonio in 1960 (Dale would say he got to Texas as fast as he could) where Dale graduated from Jefferson High School in 1973. He went on to graduate from the University of Texas with a degree in geology. Dale began dating his wife Jan in 1974 when they worked together at The University Drug Store. Jan would always make sure to send Dale, a delivery boy, to the safest neighborhoods to deliver medicines to the customers. They were happily married for over 42 years, except for one incident involving Dale growing mutton chops for the Alamo movie. Dale worked for TCEQ/TNRCC/Water Commission for over 35 years before retiring in 2018. He was an accomplished Toastmaster as well as an extra in several movies and TV shows including Bernie, The Alamo, and Friday Night Lights. He loved photography, and if you asked him to send you one of the photos he took, he would insist on editing it to perfection first. You could often find him sitting out in his backyard hand feeding peanuts to the squirrels that he named Laverne and Squirrely. He was an aficionado of all things Texas history, which started with The Alamo where he worked in college. He would attend the Dawn at the Alamo on March 6th every year with his close group of fellow Alamo friends. Left in the wake of his big life are his wife Jan, his two children Adam and Rebekah, (spouses Samantha and John), his brother Robert, and nieces and nephews. He was an amazing Grandpa (aka Grampa aka Papa) to his four granddaughters. He loved to spend time with his family and was always coming up with fun things to do. He set up themed movie nights, created backyard haunted houses, curated an extensive fairy garden collection, built a backyard restaurant, and made regular field trips to the Bob Bullock Museum. He tailgated often for UT home games, attended many Spurs games, and traveled to places near and far like Big Bend with Adam, Nashville with Rebekah, and Niagara Falls and Alaska with Jan. Dale served as a youth group leader and in almost every role on the church council at Church of the Savior where he was a member for over 35 years.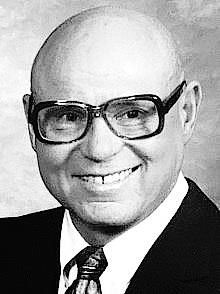 Kenneth Glenn Martin (M.A. '61) died in Vincennes, IN on November 6th, 2021, just shy of his 85th birthday. With him at the time of death was his wife of 30 years, Karen Jo Mangiaforte Martin. Ken was born on November 11, 1936 in Pontiac, IL, the son of Morris Glenn "Abe" and Elise French Martin. He grew up in Carbondale, IL and graduated from Carbondale Community High School in 1954, where he was student council president, a member of the National Honor Society, co-captain of the football and baseball teams, and awarded ten letters in athletics. In 2018, Ken was inducted into the CHCC Athletics Hall of Fame. Ken earned a B.S. in Geology in 1959 from Louisiana State University. While at LSU, he was a member of the Sigma Alpha Epsilon fraternity, played starting guard on the varsity basketball team, and lettered in basketball. In 1961, Ken earned his M.A. in Geology from the University of Texas. Ken later served as a guest lecturer in petroleum geology at LSU, UT, and SMU. Ken began his petroleum geology career with Amoco in San Angelo and then moved to New Orleans in 1963, where he spent his entire oil and gas career. In 1968, Ken formed an independent oil company, Kenmore, with two partners, which eventually became one of the fifty most successful domestic oil and gas companies in 1972. In 1973, Ken founded Martin Exploration Company and was honored as one of the top entrepreneurs and business leaders of New Orleans. He was also recognized for exceptional service to the American petroleum industry. In 1982, Ken was inducted into the American Academy of Achievement at the Banquet of the Golden Plate. He was a former member of Metairie Country Club and the Krewe of Bacchus and supported the New Orleans Museum of Art, the Boy Scouts of America, and St. Martin's Episcopal School where he named the Martin Family Library. In 1992, Ken and Karen moved to Horseshoe Bay, TX and Ken was a real estate investor and developer. More recently, they lived in Georgetown, TX and were active in Sun City before relocating to Vincennes, IN. Ken was preceded in death by his parents and his brother, Russell W. Martin. He is survived by his wife, Karen; children, Elisabeth M. Armstrong, Jeffrey G. Martin, and Taylor R. Martin; eight grandchildren and many other family members.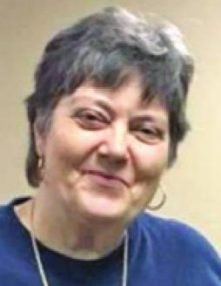 Susan Deutsch Morris (B.S. '70) passed away on Wednesday, Sept. 22, 2021.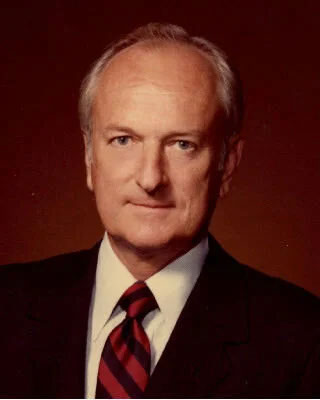 Wade C. Ridley (B.S. '53, M.A. '55) passed away on September 11, 2021. He was born October 15, 1929 in Houston to Ronald and Eloise Ridley. Wade graduated from Lamar High School in Houston where he was President of the National Honor Society, Treasurer of his senior class and basketball letterman. He attended The University of Texas at Austin where he was a member of Sigma Gamma Epsilon, the National Earth Science Fraternity and Kappa Sigma Fraternity. His college career was interrupted when he joined the Marine Corps and attended boot camp at the Marine Corps Depot in San Diego and then Officer Training School in Quantico. As a Second Lieutenant he was stationed at Camp Lejeune, North Carolina as an Artillery Officer. Prior to joining the Marine Corps, he had a blind date with Mary Kincey Gunter who was a senior at Austin High School. Wade and Mary courted by airmail, and on October 6, 1951, they were married in the National Cathedral in Washington, DC. Wade finished his tour of duty with the Marine Corps and moved back to Austin with Mary to finish his degree. He received his B.S. and M.A. in Geology and was hired by Humble Oil and Refining Company. Wade and Mary moved to Tyler in 1954. In 1960, he left Humble and joined up with his best buddy Allen Locklin. They formed Ridley and Locklin Operating Company and had a very successful career together. In 1980, Wade formed Ridley Oil Corporation from which he retired in 2018. Wade was very active in community, political, and industry affairs. He was President of the Chamber of Commerce, Founding Member of the All Saints Episcopal School Board, University of Texas at Tyler Development Board, East Texas Hospital Foundation, and Medical Center Hospital Board Member and Chairman. He was also on the Board of Directors at First City National Bank at Tyler and served the Republican Party in numerous positions at the local and state level. He was preceded in death by his parents, Ronald and Eloise, and brothers LT Thomas P. Ridley and Robert Kay Ridley. He was also preceded by his wife Mary Kincey Gunter Ridley and wife JoBeth Trantham Ridley. He is survived by his son Thomas P. Ridley II and wife Celia and daughter Courtney Page Ridley and spouse, Lisa. He has seven grandchildren and seven great- grandchildren.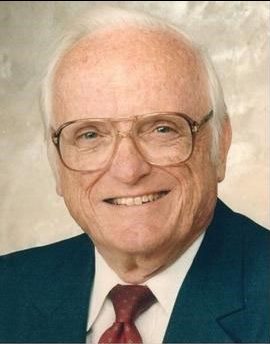 George Sealy, Jr. (M.A. '53), 95, died peacefully on July 23, 2022. He was born in Galveston on May 4, 1927, the son of George and Eugenia Taylor Sealy. George began school in Galveston but left at the age of eight to live on a ranch outside of Uvalde, Texas with his grandparents. During his four years at the ranch, he attended a one-room schoolhouse where he excelled academically. George later moved with his grandparents to San Antonio; he attended San Antonio Academy and Texas Military Institute where he was National Honor Society President and Cadet Battalion Commander. In 1944, George entered Princeton University. George's studies were interrupted by WWII. Following OCS, he was sent to the Pacific where, as a 2nd Lt. at the age of 19 and prepared by his 6 years in military school, he commanded a company of the prestigious Philippine Scouts. Returning to Princeton University, George initiated the formation of Princeton's Rifle Team. He lettered in that endeavor; the team went undefeated. After graduating from Princeton with honors, George attended the University of Texas where he earned his master's degree in geology, and where he began dating Ann McSween. George moved to Houston and began his career with Humble Oil and Refining Company (Exxon Mobil). In 1952, he married Ann, and they raised two sons and twin daughters. The family had many excursions in their RV, spent leisure time at their bay house in Jamaica Beach on Galveston Island and on their farm near Columbus. Ann and George also made numerous trips to England, Scotland and Europe before her death in 1993. At Humble (Exxon) George's career began in the Exploration Department; however, he spent most of his years in the Production Department. He became Operations and Planning Coordinator for the Production Geological Group in Headquarters, Exxon USA. He loved his work, but in 1985, after 33 years of service, he retired early to travel more with Ann. His last RV was a luxury bus which he took to UT football games, dove hunting trips, and visits to the Texas border. After Ann's death, George sold his bus but continued his trips with hunting buddies, his tennis group, supper clubs and other friends. In 1995, George and Dorothy Falkenberg began their close relationship. They had worked together at Exxon since 1953. George and Ann were members of St. Martin's Episcopal Church where George served on the Vestry, was president of St. Martin's Foundation, was on the Board of St. Martin's Endowment, served as Senior Warden, and was presented the St. Martin's Star Award. He also was a member of the Executive Association of Houston (and past President), The Petroleum Club and The Houston Country Club. He served as the Executive Vice President of The Sealy and Smith Foundation in Galveston. For over 30 years he served as Managing Partner of Sealy Land Company and President of the George and Magnolia Sealy Foundation. George was pre- deceased by both parents and by his wife of 41 years. He was also pre- deceased by his sister Eugenia (Jeannie) Sealy Cross and her husband Oliver; by his brother Lane Taylor Sealy and his wife Marty; and by brother-in-law and sister-in-law Paul and Linda. He is survived by his son George Sealy IV and wife Lita; daughter Amanda Sealy Frenzel and husband Todd; daughter Elizabeth Ann Sealy ; son William Robert Sealy and wife Susan. He is survived by six grandchildren, two great-grandchildren and numerous nieces, nephews and cousins. George is also survived by Dorothy Falkenberg of Houston, who has been his dearest friend and devoted companion since 1995.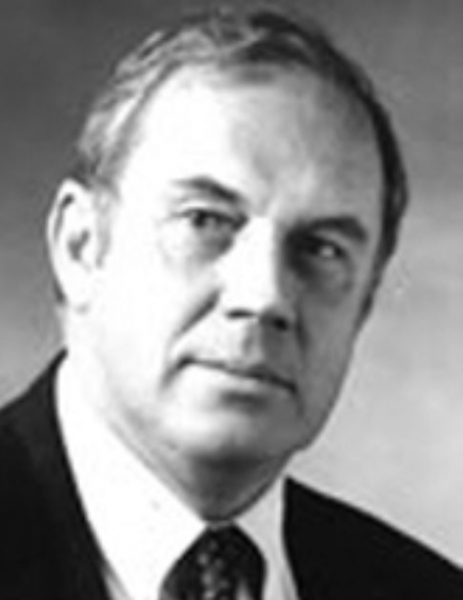 Russell G. Slayback (B.S. '59), 85, of Greens Farms, died on June 20. Russ was born on September 19, 1936, in New York to Russell B. Slayback and Doris (Dolly) E. Gardner. He earned a B.S. in Geology from Rensselaer Polytechnic Institute in 1959. By 1960, Russ began work as a hydrogeologist for Leggette, Brashears & Graham Inc. (LBG), where he later became Vice President and Director before ultimately ascending to President and Chairman of the Board. Russ also worked to expand the scope of geoscience through his volunteerism. He held twenty different positions at the American Institute of Professional Geologists (AIPG), including as the national president. In addition, Russ served in several positions at the American Geosciences Institute (AGI), including as the foundation's chairman and the president of the Institute. While in his role as Chairman at AGI, Russ championed the creation of the endowed AGI Fisher Congressional Fellowship. Russ also sat on The University of Texas at Austin Jackson School Geology Foundation Advisory Council, rising to chairman. Russ was honored with many awards throughout his career, with some of the most notable being the AIPG Martin Van Covering Award, the AIPG Ben H. Parker Medal, the William B. Heroy, Jr. Award for Distinguished Service to AGI, the AGI Medal in Memory of Ian Campbell, and the Russell G. Slayback Award of the AIPG Northeast section. Russ joins his beloved Judy, the light of his life, who he has missed dearly. He is survived by his daughters, Leigh Reed and Lynn Sikora; and his four adored grandchildren. He was also blessed with a cherished son-in-law, Rob Reed. Russ is also survived by his dear sister, Ava Burkard.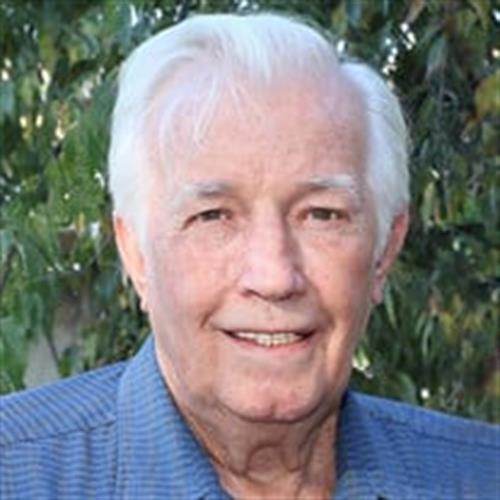 John Frank Snell (B.S. '66), 87, passed away on Oct. 16, 2021. He was born on Sept. 7, 1934 in San Angelo to Casbeer Snell and Margaret Josephine Alexander Snell. He lived in Rankin, Texas until he was seven years old and moved to Lampasas with his family. He graduated from Lampasas High School in 1952. While in high school he was on the football, basketball and track teams. John grew up hunting and fishing with friends and often talked about catching catfish, hunting deer and raccoons. John held a number of interesting jobs in his youth; notably, he worked as a ridge runner fighting fires in Idaho and as an oil field surveyor in Tyler where he knew Elvis Presley and allegedly went on a double date with him. He enlisted in the Navy in 1956, completing the flight-training program in Pensacola, FL. After his two years in the Navy, he owned and worked a hunting ranch in Del Norte, CO. He sold the ranch and spent a summer on a yacht sailing from Florida to Corpus Christi. John graduated from The University of Texas at Austin in 1966 with a bachelor's degree in geology. He married Leah Ann Weaver on September 17, 1966 and they lived in Corpus Christi while John worked for Coastal States. John and Leah then moved to Tucson, AZ, where John worked as a geologist for Pima Copper Mine. They later moved to California where John worked for Kaiser Cement and was credited with expanding the Kaiser Cement plant and Limestone Mine in Cupertino, CA. He also developed the first bituminous coal mine in Texas. In 1977, John and Leah moved to Lampasas where John worked as an independent contractor, invested in oil and gas wells, prospected for gold in Arizona, and raised and raced quarter horses. While his children were young, John became involved with youth soccer and helped organize the youth soccer association. John rarely—if ever— missed a sporting event when his children were involved. John was an avid supporter of the Hancock Springs swimming pool and worked tirelessly to ensure the pool remained open when it was at risk of closure. John was known to swim laps and visit with the other swimmers well into his 80s. He was proud to assist numerous high school students with their rock collections for science class. John also developed an interest in arrowheads and Native American artifacts and became actively involved in finding and identifying such relics on his property. This eventually led to a number of volunteers led by the University of Texas Gault School of Archaeological Research conducting excavations on his property in an attempt to form a timeline for the presence of the earliest inhabitants of Lampasas County. John was married to Leah for 55 years and family was very important to him. John was preceded in death by his parents, sister Daphne Snell Kofman, and brother Casbeer Snell, Jr. John is survived by his wife; son, Lewis and wife Michelle; daughter Margaret (Meg) Bloch and husband Mike; brothers Maynard Duwain Snell and MA Snell, and three grandchildren.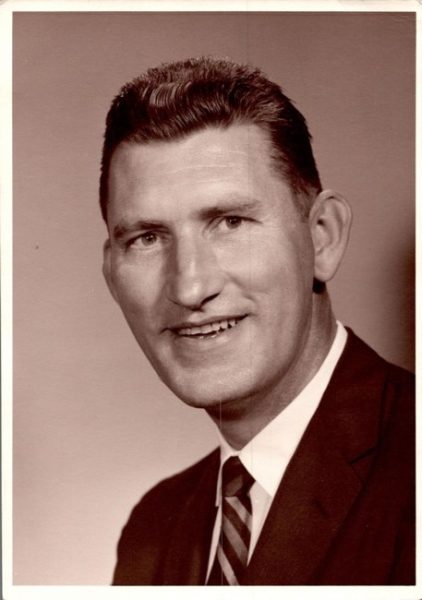 Robert Earl Stowers (B.S. '61), 93, of Eagle Lake, Texas passed away on July 7, 2022. He was born in Houston on December 7, 1928 to James Earl Stowers Jr. and Edythe Lorene Scott. He was married to Evelyn Martha Mokry for 66 years at the time of his passing. Robert had a career as a geologist/geophysicist in international oil and gas exploration. He had worked for Texaco, CALTEX, Amoseas, Houston Oil and Minerals, Tenneco Oil, Plains Resources, and San Jorge International. He later started his own consulting company, Apex International. His passions included oil exploration, world travel, genealogy, hunting and fishing, ranching, cooking, Texas Longhorn sports, dogs, and most of all, his family. He was a member of Sea Scouts, The United States Air Force, University of Texas Alumni Association, American Association of Petroleum Geologists, Society of Exploration Geophysicists, Mid-Coast Santa Gertrudis Association, past president and member of Eagle Lake Noon Lions Club, founding member of Eagle Lake Preservation Alliance Inc, former board member of Stowers family of America, and for the City of Eagle Lake, he served on the following boards: Airport Advisory Board, Housing Committee, Park Committee, and Planning and Zoning Committee. Robert was preceded in death by his father James, his mother Edythe, sister Jeanne Galvan, brother- in-law Ralph Galvan, Jr, and nephew Ralph Galvan III. He is survived by his wife Evelyn Stowers, son Robert E. Stowers, II and wife Lisa, daughter Eve Lucas and husband Robert, son Scott Stowers and wife Janith, and five grandchildren. Robert is also survived by niece Vicki Galvan Hoeltzel (Mike).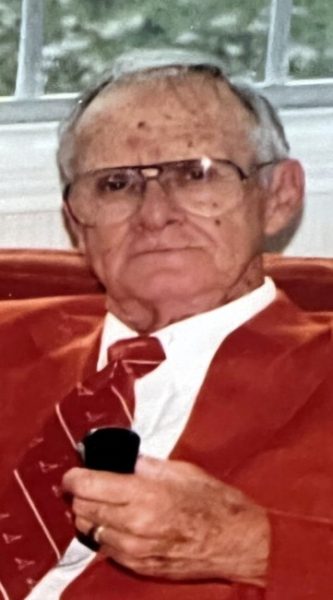 Billy Dean Watson (B.S. '58) passed away at 91 on Sunday, November 21, 2021. Bill was a loyal husband, father, grandfather, and great grandfather whose life touched all who knew him. His sense of humor could light up any room and made family gatherings so memorable. Bill was born in 1930 in Mexia, Texas, where he grew up on Main Street with his parents and younger brother. During grade school he developed a love for playing the trumpet that continued throughout his life. After graduating high school in 1948, Bill entered the U.S. Navy where he played trumpet in the Navy School of Music in Washington D.C., and the Navy Fleet Band, both in San Diego and Honolulu. He worked his way through college, attending North Texas State while playing in the Lab Band, and then in the Longhorn Band at the University of Texas, where he graduated in 1958 with a B.A. in Geology. Bill then began a 25-year career in the petroleum industry and served as regional sales manager of the Gulf Coast for Sperry Sun Drilling Services. Bill met and married his wife Jean in 1975 and celebrated their 46th wedding anniversary this year. They enjoyed golfing, bowling and music, and he played his trumpet in several community bands and orchestras, most recently in the Sugar Land Baptist Church Orchestra where they attend church. Others included: Missouri City Pops Band, Singing Men of Texas Orchestra, Longhorn Alumni Band, Missouri City Baptist Church Orchestra, Sugar Creek Baptist Church Orchestra and The Silvertones. Bill is preceded in death by his parents Jim and Jewelle Watson; Jean's parents David and Irene Ligon; brother Jim Watson; daughter Terri Melancon; great-grandson Hunter Watson; and niece Kimberly Watson. He is survived by his wife Jean; his sons and daughters in-law Jimmy Watson; Mark and Dawn Watson; Randy and Linda Watson; and David and Tina Watson; 13 grandchildren with spouses and several great-grandchildren and other family members.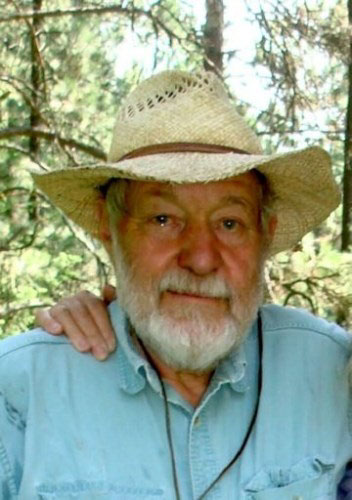 Donald Winston, II (M.A. '57, Ph.D. '63) lived a long and incredible life. He died on March 2 just shy of his 91st birthday. Don was born in Washington, D.C. on April 4, 1931. Shortly thereafter, his parents, Frederick S. Winston and Elizabeth M. Winston returned to their hometown of Minneapolis, Minnesota, where Don spent his youth. He attended The Blake School and spent his summers on Lake Minnetonka. Don graduated from Williams College in 1953 with a degree in geology. After earning his Ph.D. in Geology from The University of Texas at Austin, Don accepted a junior faculty position at the University of Montana in 1961. In the summer of 1960, Don attended the International Geological Congress in Copenhagen, Denmark. In the days after the congress, he met a wonderful woman who captured his heart. Don's years of persistent attention paid off when Bente B. Nielsen agreed to visit him in Montana in 1966. They were married a year later and started a family. The family originally lived in the Jocko Canyon, east of Arlee, and later split their time between the Jocko and Missoula. Don became a passable chess player, and Bente learned to steer canoes and schooners. Don was an early and steadfast supporter of Bente's life project, Sussex School. Don was a loving and supportive father. In the Jocko, early days with the family were filled with hiking, fishing, cross country skiing, gardening, bedtime reading, watching the chickadees feed, and home-cooked breakfasts (eggs and pancakes) every morning. He encouraged each of his children (and then grandchildren) to set their own course and do what they loved. For Don, that was geology. Don's far-reaching research contributions and dedication to geology made him one of Montana's finest and most productive scientists. With his students and colleagues, he developed a clear understanding of the previously enigmatic Belt Supergroup, a fifty thousand foot-thick group of billion and a half year-old sandstones, siltstones and carbonate rocks that now cover much of western Montana, parts of Idaho and western Canada. Don and his colleagues identified and explained Belt sedimentary structures and the processes and environments that formed the rocks. Countless students have trudged with Don across a coastal mudflat, over a desert playa, or up a steep mountain to see one more outcrop before collapsing into camp. Don will be remembered as an inspiring teacher and role-model for budding geologists. With characteristic enthusiasm, Don shared his ideas openly and honestly with decades of students, whose theses and dissertations were subjected to many rounds of Don's editorial green ink. He taught what good science by good people should look like, arguably his greatest contribution to the profession of geology. For a time, he and Bente sailed a three-masted schooner in the Baltic Sea while Don spent a sabbatical at Blindern University in Oslo and researched the geology of the fjords. Later, geology took Don to the playa lakes of Mexico, the outback of Australia, the wild rivers of Siberia, and – for over 20 years – the inscrutable sand ripples of Netarts Bay, Oregon. Many trips were shared with Bente and the family: remote villages in China, a congress in Moscow, the sand dunes of Namibia, and the mountains of Peru. To extend his field research well into retirement, Don raised a herd of llamas, which he packed into the mountains of western Montana and beyond. Don is survived by his wife of 54 years, Bente, and his two children, Tor (wife Linda) and Francisca (husband Karlton Gross), and three grandchildren. He is also survived by his brother Frederick Winston (wife Eleanor), and family, as well as Cindy Thompson, partner of Don's late brother Neil. Finally, he is survived by his sweet golden retriever, Kai: "The best dog I've ever had."
Friends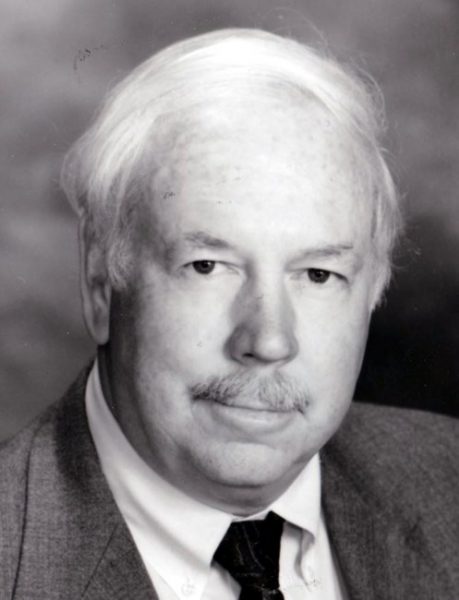 Robert H. (Bob) Cuyler was born in San Antonio during World War II. Parents Dr. Robert H. Cuyler, Sr. and Dr. Esther S. Cuyler preceded him. Bob's father was killed in a military aircraft accident when he was five weeks old and he grew up with his mother in his grandparents' home. He became a Christian at Trinity Baptist Church in San Antonio as a teenager, attended public schools in San Antonio and graduated from The University of Texas at Austin with a BBA Degree in Finance, and a graduate finance program at Indiana University. After college, Bob worked for a San Antonio-based insurance company, where he met his first wife, Linda Marie Cuyler. They had two sons and she passed away when Bob was 32 years old; their sons were four and five years old. Bob was a single widower for eight years. Bob is survived by his wife Patricia Lynn Cuyler, son Chris Cuyler (wife Wendy), son Kevin Cuyler (wife Stephanie), son Josh Cuyler (wife Amanda), nine grandchildren and one great-grandchild. Bob was a husband, father, grandfather, outdoorsman, computer programmer, hunting and fishing guide, bank executive and director, rancher, missionary to India, Nepal and Uganda, and also a builder. He was the Director of Pulse ATM Network in Houston, an instrument and multi-engine, commercial pilot, a Texas real estate broker, a church finance committee member, and an information technology manager. Bob also served on the UTSA College of Business Advisory Board, church Sunday School director and Chief Financial Officer. Bob was a member of the San Antonio Area Metal Detecting Club, Business and Professional Toastmasters, and San Antonio Chapter 35 of the Experimental Aircraft Association.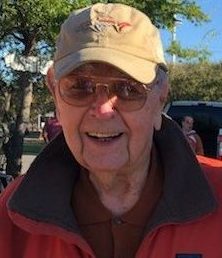 Gerald Horace Baum, 89, of Austin, Texas passed away on Friday, September 17, 2021.
Dean Henney of Livingston, Texas, born in Perrinton, Michigan passed away on September 25, 2021 at the age of 86. He was predeceased by his parents, Harrison Henney and Mereta Henney (Davis); his siblings, Paul Henney, Eileen Henney Hoppa and Robert Henney; and his son Michael Alan Henney. He is survived by his wife Charlene Henney; his brothers, Wayne Henney (Phyllis) and Dale Henney (Janet); his sons, Todd James Henney (Peggy) and Lawrence Lee Henney (Kimberly); his daughter-in-law Susanna Mae Henney; and his nine grandchildren and three great-grandchildren. He is also survived by numerous other relatives and friends.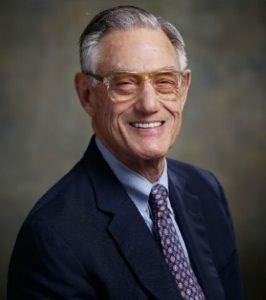 Harry Lucas, Jr. was born on February 25, 1932 in Orange, Texas to Mildred Bland Lucas and Harry Lucas, Sr. Harry and his younger brother by two years, Philip Bland Lucas (Sr.), grew up and attended schools in the shadows of oil boom town Beaumont, Texas. Harry attended classes at The University of Texas at Austin in the fifties and graduated from Lamar College (University) in Beaumont with a degree in mathematics. After teaching math for a while at Lamar, he founded Lucas Petroleum Group based in Beaumont and Houston. As a young student at UT, it was a class in topology (maps) under Professor R. L. Moore (1882-1974) that had a lasting and transformational effect on Harry's overall approach to life. Moore's use of the Socratic method in the classroom focused on the individual student's ability to be inquisitive and self- searching in solving challenging math problems on their own aided Harry later in life.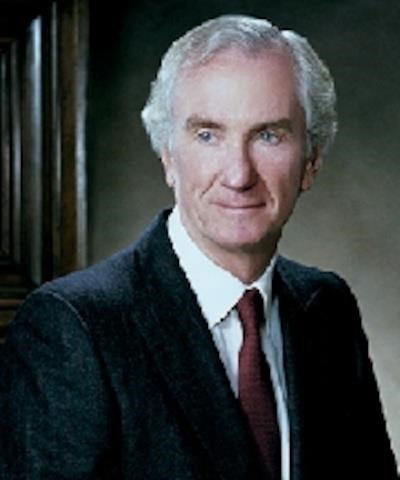 Peter O'Donnell, Jr., a noted Dallas philanthropist, died peacefully at his home on October 10 at age 97, surrounded by his family. His loving wife of 68 years, Edith Jones O'Donnell, predeceased him in 2020. O'Donnell was a lifelong resident of Dallas and graduated from Highland Park High School. He received his bachelor's degree in mathematics and was elected to Phi Beta Kappa at The University of the South in Sewanee, Tennessee. Following his service in the U.S. Navy in World War II, he received his Master's Degree in Business Administration from The Wharton School at the University of Pennsylvania. Upon returning to Dallas, he decided to undertake three major endeavors: investments, politics and philanthropy. He married Edith Jones O'Donnell in 1952. She grew up in Abilene, graduated from The Hockaday School and from The University of Texas at Austin. He always considered their marriage a blessing. They shared a passion for encouraging people to do their best work. While Edith's great love was the arts, O'Donnell was fond of saying that Edith's encouragement and involvement made everything possible. Some knew O'Donnell best for his longtime leadership in changing Texas' political landscape. It began with the 1958 election of Congressman Bruce Alger, followed by Senator John Tower, William P. Clements, Texas' first Republican governor in over 100 years, and the election of his friend, George H.W. Bush, as Vice President in 1980. Peter and Edith created the O'Donnell Foundation in 1957. At the first meeting, they determined that the most fundamental value in our country is education and that they would focus on four areas: math; science and engineering education; medicine, arts and music education; and improving K-12 education by improving the K-12 teacher corps. They also decided that their donations would be anonymous.
O'Donnell's vision to create a high-tech economy in Texas based on science and engineering was implemented over many years. In higher education, the O'Donnell Foundation provided the challenge grant that created 32 One Million Dollar Chairs in science and engineering at The University of Texas at Austin. O'Donnell also developed the plan creating the Institute for Computational Engineering and Science, now considered one of the top computational research institutes in the world. O'Donnell helped UT Austin get a running start on the next big thing in high performance computing. In 1985, with his encouragement, UT Austin acquired the powerful system, a CRAY X-MP, which made UT Austin the first university in Texas to have a supercomputer. With the O'Donnell Foundation's continuous contributions, the center now operates two of the most powerful university supercomputers in the U.S. Frontera, 10th fastest globally, and Stampede2. O'Donnell noted, "That's leverage. High performance computing is changing everything."
O'Donnell also devoted many years to helping build a great medical school at UT Southwestern Medical Center. Recent O'Donnell contributions to UT Southwestern include $36 Million to help establish the Peter O'Donnell, Jr. Brain Institute for advanced research into treatment and prevention of all brain diseases and a $45 million contribution to obesity research and prevention. O'Donnell also had a vision for The University of Texas at Dallas to become the MIT of Texas. He worked tirelessly, using his political muscle to make UTD a four-year institution. The O'Donnells later gave $17 Million to endow the Edith O'Donnell Institute of Art History, the largest gift ever given to an art history program. In public education, O'Donnell founded the Advanced Placement Incentive Program, now taught in public schools in 36 states. The program dramatically increases the number of high school students, especially Hispanic and African-American students, who pass college-level exams in math, science and English. In 2004, O'Donnell co-founded The Academy of Medicine, Engineering and Science of Texas (TAMEST) with the Honorable Kay Bailey Hutchison and Nobel Laureates Michael S. Brown, M.D., and Richard E. Smalley, Ph.D. With more than 320 members, 10 Nobel Laureates and 16 member institutions, TAMEST is composed of Texas based members of the three National Academies, bringing together the state's brightest minds in medicine, engineering, science and technology to foster collaboration and advance research, innovation and business in Texas. In 2005, O'Donnell was appointed to the National Academy of Sciences Committee that produced "Rising above the Gathering Storm" which recommended priorities the U.S. should take to ensure its ability to compete in the 21st century. O'Donnell is survived by three daughters: Ann O'Donnell, Carol Kradolfer (Lyle), and Ruth Mutch. He is also survived by six grandchildren and two great grandchildren.
Gwyndolyn W. Shive 103, of Austin, Texas passed away on Saturday, March 5, 2022.
Faculty and Researchers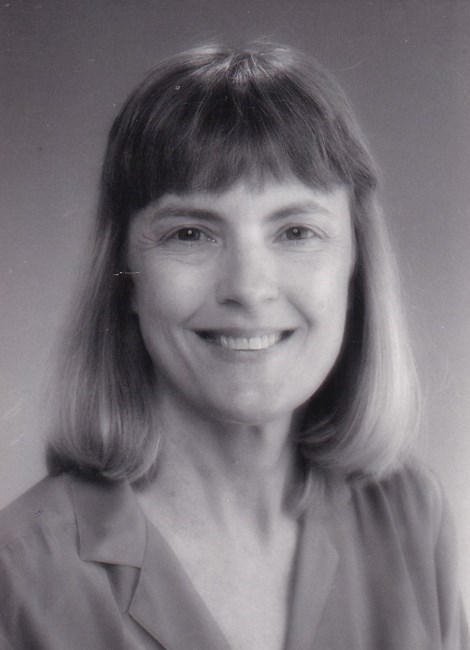 Sigrid Mary Louise Clift (B.A. '88, B.S. '89), 72, of Austin passed away on Sunday, April 10, 2022, supported by her husband of 48 years Bill Clift, daughter Brook Davis, and granddaughter Imani Davis. Sigrid's ability to love unconditionally and her infectious laugh and glowing smile will always live in the hearts and minds of anyone who knew her. Born as the only child to Bill and Louise Jackson on October 30, 1949, in Weatherford, TX, Sigrid spoke fondly about her childhood and the different cities in which her family resided. She especially cherished the experiences and friends her family formed at Nouasseur Air Force Base in Morocco near Casablanca from 1959– 1961. The last five decades of Sigrid's life were spent in Austin, TX where she found tremendous joy as a wife, mother, sister-in-law, aunt, grandmother, and friend. She was actively engaged and involved with her family and community in a variety of ways including Girl Scout leader, PTA and Booster Club member, and class field trip leader. A stay-at-home mom throughout her 20s and 30s, Sigrid at the ripe age of 39 was able to utilize her B.S. in Geology from The University of Texas at Austin and begin her incredible 24-year career at the University's Bureau of Economic Geology, the State Geological Survey of Texas. A prolific author, Sigrid was lead or secondary author of numerous publications. Her work comprised many research projects, and during her last 15 years she served as the Bureau's Public Information Geologist. In this role, Sigrid frequently appeared in various media outlets, responding to all questions related to geology. For her contributions, she earned a number of awards including the Jackson School of Geosciences' Outstanding Staff Award and Outstanding Service Award. Sigrid especially enjoyed her work in education outreach at the Bureau and the Jackson School, particularly GeoFORCE, a K–12 outreach program designed to increase the number and diversity of students pursuing STEM degrees and careers, especially the geosciences. Her excitement and delight preparing for, during, and after each summer program was palpable. An enduring theme throughout Sigrid's career was her admiration for colleagues, and the pleasure she derived from working in collaboration with others. Shortly after retirement, Sigrid was diagnosed with Alzheimer's-type dementia and greatly enjoyed home visits from many of her Bureau friends. These visits meant the world to Sigrid, and her family will forever be grateful.