Tinker Honored with Parker Medal
December 5, 2022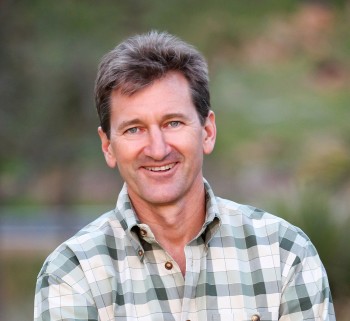 Each year, the American Institute of Professional Geologists (AIPG) recognizes an individual for their record of service with the Ben H. Parker Memorial Medal. This year, the award went to Scott Tinker, the director of the Bureau of Economic Geology.
"I spend time trying to bring academia, industry professionals and governments together to work on big challenges," Tinker said. "To be recognized in this way by the professional geoscience community is truly meaningful."
Bureau leadership is well represented among the medal's past recipients.
They include former directors William L. Fisher and Peter Flawn, who also served as the president of The University of Texas at Austin from 1973 to 1985, as well as former assistant director Marcus Milling.
Tinker is a driving force for interdisciplinary and collaborative research at the bureau, working to bring together industry, government, academia and nongovernmental organizations to address global challenges in energy, the environment and the economy.
Tinker is also active in energy outreach. He founded the nonprofit Switch Energy Alliance to promote education and awareness of different types of energy and their benefits and tradeoffs. Through the alliance, Tinker has co-produced two energy documentaries, "Switch" and "Switch On", which have been viewed by millions. Tinker is also the voice of "EarthDate," a radio program about science and nature that is featured on over 425 radio stations across the country.
Tinker received the medal at the AIPG annual meeting in August 2022.