Fomel Receives Honorary SEG Membership
December 5, 2022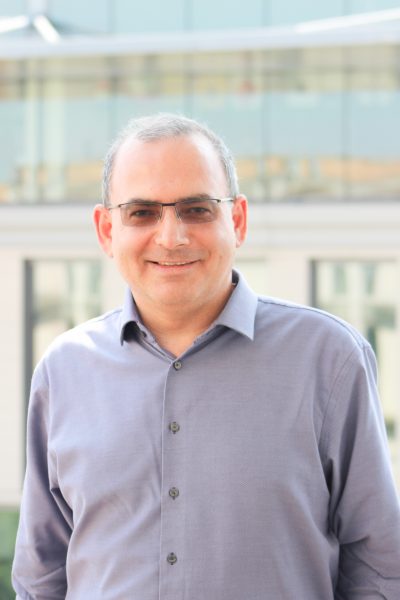 The Society of Exploration Geophysicists (SEG) elected to bestow honorary membership to Professor Sergey Fomel.
Honorary membership recognizes SEG members who have made "distinguished contributions, which warrant exceptional recognition." The honor is granted by a unanimous vote of the SEG Honors and Awards Committee and the board of directors. "I am happy to be recognized," said Fomel, who has been a member of SEG since 1998 and has attended every annual meeting since he was in graduate school. "Honorary membership is considered the second-highest award at SEG and for many people marks the high point of their careers."
Fomel is an expert in seismic data analysis and is known for his commitment to open-source research. In 2006, he started an open- source project for geophysical data processing. The resulting software package — called Madagascar — has since been downloaded more than 60,000 times and is used by organizations around the world.
Fomel is among the top 500 most-cited geoscientists in the world, according to a database run by Stanford University. Each of his papers includes links to data and software codes that allow readers to reproduce and build on the computational experiments.
In addition to his contributions to exploration geophysics research, Fomel is an active SEG volunteer, having served on the board of directors as the vice-president for publications and on several key committees.
In 2020, when the coronavirus pandemic shut down his worldwide tour as the SEG distinguished lecturer, Fomel continued to deliver his talk, "Automating Seismic Data Analysis and Interpretation," remotely.
Fomel joins a respected roster of Jackson School scientists who are also elected to honorary membership. They include Associate Director of the University of Texas Institute for Geophysics Mrinal Sen, as well as Milo Backus (deceased), Robert Grabner (deceased), Bob Hardage, Paul Stoffa and Carlos Torres-Verdin.
"They were my mentors when I moved to Austin 20 years ago, which makes me particularly proud to join this distinguished group," Fomel said.