Jackson School Again Ranks No. 1 in Geology
December 5, 2022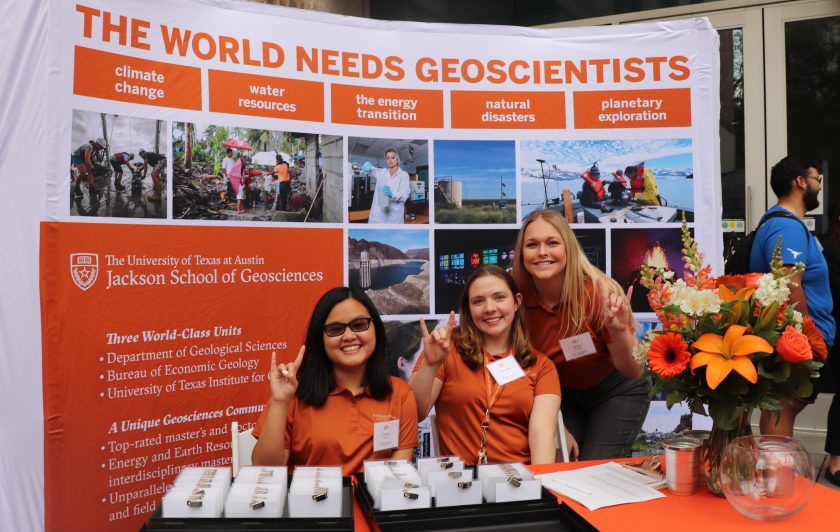 The Jackson School of Geosciences once again has been rated the No. 1 geology program in the country by U.S. News & World Report in its 2022 rankings of best graduate programs.
The Jackson School was also ranked the No. 4 geophysics and seismology program (second among public universities), No. 4 in paleontology (second among public universities), and No. 6 in overall Earth sciences (tied for second among public universities) in the prestigious rankings.
"I'm so proud of the faculty, research scientists, students and staff at this school who made this possible," said Jackson School Dean Claudia Mora. "The geosciences are fundamental to solving the big issues facing our world, from climate change and the energy transition to water issues and natural disasters. That's what drives the education and research at the Jackson School. These rankings are another indication that we are on the right track."
The school has improved across the board since the last rankings came out four years ago. It now stands alone in the No. 1 spot in geology that was tied in the last rankings. In overall Earth sciences, it improved from No. 7 to No. 6; in geophysics and seismology is improved from No. 7 to No. 4; and in paleontology it went from unranked to No. 4.
UT also boasts five specialty programs ranked No. 1 including geology. The other No. 1 programs are accounting, petroleum engineering, Latin American history and sociology of population.
Overall, The University of Texas at Austin was ranked one of the top public universities in the country. The publication ranked 53 of the university's graduate programs and specialties among the top 10 in the nation. UT is one of only four public universities with 50 or more specialties ranked so highly.
"With strength in so many disciplines, UT is without doubt one of the best places in the world to pursue graduate studies," said UT President Jay Hartzell. U.S. News & World Report updates its academic rankings every four years on a staggered basis.