Japan sits at the meeting point of four tectonic plates, so it's no surprise that each year, the island nation records more earthquakes than anywhere else in the world.
But there's another reason so much seismicity gets recorded. On land and at sea, Japan's faults are the most closely monitored and heavily instrumented in the world.
One of those is the Nankai Trough, a 430-mile-long segment of a subduction zone south of Japan that's been the focus of UTIG scientists' research for over two decades.
On Dec. 21, 1946, Nankai ruptured in a massive earthquake and tsunami that left thousands dead in southern Japan. History shows that a major earthquake occurs there every 100 to 150 years, so there should be detectable signs that the next earthquake is building.
Beginning in 2007, Saffer and colleagues from Japan, Europe and the U.S. co-led several ocean drilling missions to investigate. So far, the program has taken measurements at 25 locations, including one in 2019 that at the time was the deepest ever drilled into a subduction zone.
"This is the heart of the subduction zone, right above where the fault is locked, where the system should be storing up energy between earthquakes," Saffer said.
According to Saffer, models predicted that 76 years into its cycle, tectonic stress in this part of the Nankai fault should be noticeably rising.
The models, it seems, were wrong. Saffer and his collaborators found that tectonic stresses were essentially
zero. Eerily, it was just like Tohoku, which researchers investigated soon after it shook Japan with a magnitude 9 earthquake in 2011. The Tohoku measurements made sense — the fault had slipped 100 feet during the earthquake. Nankai's did not.
"It's raised more questions than it's answered," he said. "It doesn't violate the physics of the fault as we understand it, but it does revise the way we're thinking about stress in these systems."
Saffer said there were many possibilities for why the expected stress was not found. It could be that the locked zone is more slippery than previously thought and slips easily when strain starts to build.
The stresses may also be lurking deeper in the fault than expected.
Or it could be that the tectonic push will come suddenly in the coming years. Either way, Saffer said the drilling showed the need for further investigation and long-term monitoring of the fault.
A Rock in a Hard Place
In 2015, former UTIG research associate Adrien Arnulf made an intuitive leap that seven years later would lead to the most accurate 3D visualization of Japan's subsurface ever constructed. The premise was simple: What if Japan's vast seismic network — usually geared to listen for tremors — was detecting seismic pings from nearby ocean surveys?
When a ship performs a seismic survey, it pings sound waves into the Earth, each one of which is meticulously catalogued.
Looking back 20 years through the catalogues, Arnulf and his collaborators found thousands of seismic pings in and around the southern coast of Japan. When they laid the pings over the seismic network's archives, they found each one had been detected by hundreds of sensors. Individually, each seismic ping was a pinprick in the dark, but when put together, they fully illuminated the subsurface for the first time.
Arnulf's work lit up a buried mountain-size rock, called a pluton, wedged in the upper plate. It showed how the pluton forces tectonic pressure and buried fluids around it while earthquakes get channeled into its flanks. (Read more about the pluton)
Published in early 2022, the information is already being used for a major new government-funded project in Japan to find out whether another major earthquake is building in the Nankai subduction zone.
Arnulf's pioneering project was a triumph of big data analysis and supercomputing. He has since left UTIG, but his former collaborators at UTIG have taken up the baton, continuing his work at other subduction zones, beginning with Hikurangi and eventually turning to Cascadia in the Pacific Northwest.
Cascadia
For the people living on Japan's east coast, the tsunami of Jan. 26, 1700, seemed to come out of nowhere. The merchants who detailed the destruction wrote of an "orphan" tsunami that arrived with no accompanying earthquake.
The wave, of course, was no orphan. It was set off by a massive earthquake on the other side of the Pacific Ocean, at Cascadia.
For the Native American and First Nation communities who lived there, the event was catastrophic. More than 600 miles of the fault slipped, triggering waves that swept away forests and wiped out entire communities.
Since then, Cascadia's subduction zone has remained mysteriously quiet. No significant earthquakes have been recorded in the hundred years or so since seismometers were introduced.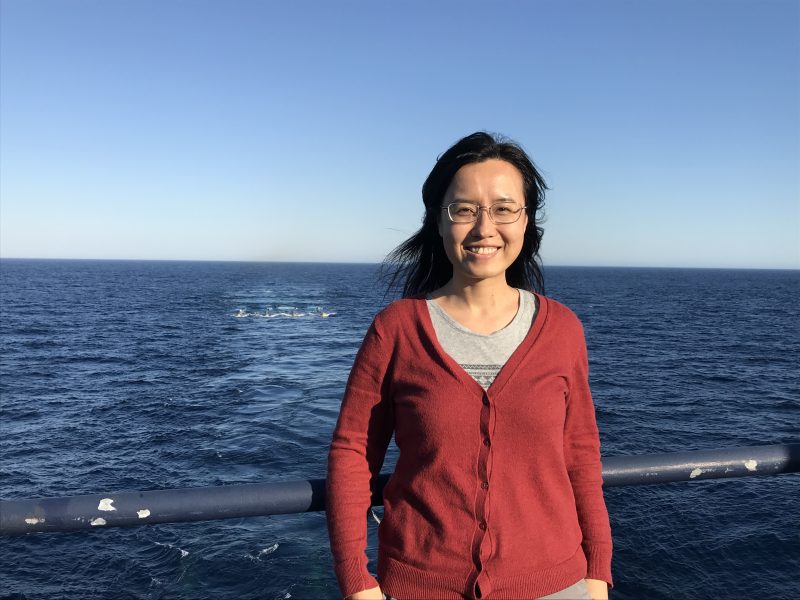 "The question is when the next big one will happen," said Shuoshuo Han, a UTIG research associate who studies Cascadia.
According to Han, paleoseismic evidence in the form of lake deposits and petrified tsunami ripples show that Cascadia produces a near-magnitude-9 earthquake every 300 to 500 years. That means the next one could be on the horizon, but until recently not much was known about the fault.
That all began to change in 2021 when Han co-led a 41-day research cruise aboard the R/V Marcus Langseth to image the entire subduction zone — from Vancouver Island to the northern tip of California — for the first time.
Trailing a massive 9-mile-long antenna, the cruise produced spectacular images of the subduction zone, revealing previously unknown details about the geometry and physical properties of the part of the fault responsible for great earthquakes.
It's taken a year to fully process the data, but Han hopes their findings will soon help bring the fault, and its actions, into focus.
"This data set will provide critical information for future computer modeling work on earthquake rupture along the Cascadia subduction zone," she said. "I think it will greatly advance our understanding of this margin in particular, but also earthquake and tsunami processes at subduction zones in general."
Getting Serious About Seismic Hazard Forecasting
Whether it's observations from state- of-the-art instruments or using big data to pluck clues from archives, UTIG has an impressive record of making break-through discoveries about the world's major subduction zones. The goal, of course, is to know when the next big earthquake or tsunami is most likely to strike.
That's where UTIG's computational modelers come in.
The processes behind earthquakes are, at present, too complex to be useful for predictions. But scientists are hopeful that a new generation of computer models could help them better understand the timing and strength of future earthquakes and even forecast their potential damage.
Among those leading the way is UTIG's Thorsten Becker, who in 2021 launched a National Science Foundation-funded project to figure out the physics needed to make earthquake forecasting a reality.
"We've brought together people with expertise in different parts of the problem to see if we can build a model that captures it all," said Becker, who is also a professor at the Jackson School's Department of Geological Sciences.
Known as the Megathrust Modeling Framework, the goal is to develop models that glue everything together: earthquake nucleation, seismic cycles, tectonic strain, subducting materials, anything from the gaps between mud grains to the march of continents.
The models will merge and compare findings from three natural laboratories: Japan, New Zealand and Cascadia.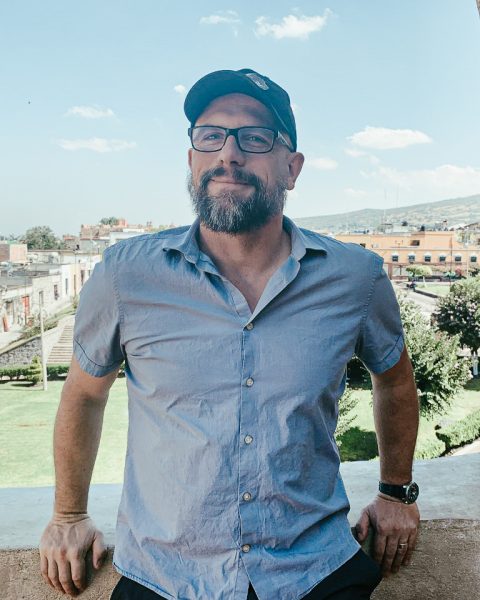 The five-year project is already developing computational tools to narrow in on uncertainties that are critical to understanding earthquakes. But Becker believes the surest way to achieve a quantum leap in earthquake science is to expand the community of people who are working on the problem.
In 2022, the project held its first summer school, which brought together graduate students and mentors from across the globe to work on a real-world earthquake hazard problem.
Organized and hosted by UTIG, the intense week-long program introduced students to earthquake physics and probabilistic hazard assessment — then asked them to estimate the likelihood of a major earthquake happening at Hikurangi in New Zealand within the coming years. The problem posed was intentional: It was exactly what the New Zealand government had asked Wallace and her GNS Science colleagues after the 2016 Kaikoura earthquake.
The students' results were impressive, and comparable to the best hazard forecasts for the region. More importantly, said Becker, they identified questions about how to improve models that could be studied for years to come.
"Some really great ideas came out of the students' projects," he said. "My hope now is that they take the computational tools we've taught them and go and make them better."
Becker and his collaborators don't expect to be giving earthquake forecasts any time soon. But with an emerging generation of researchers who are fluent in geophysics and computational geosciences, he's confident the science and tools to do so are within reach.
Saffer agrees that with UTIG researchers continuing to push the frontiers of subduction zone research in everything from deep ocean measurements and large-scale field experiments to computer modeling, they could soon be on the cusp of a great leap forward.
"That's a strength of UTIG," Saffer said. "We have a critical mass of researchers with a diverse set of tools in their toolbelts, approaching the problem from a very interdisciplinary point of view. You would be hard-pressed to find that in many other programs."