Fossilization Board Game Hits Shelves
December 5, 2022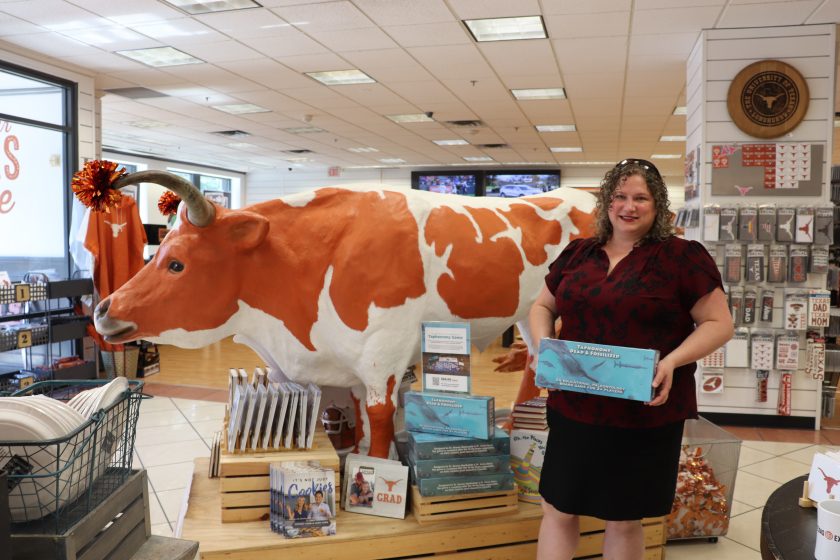 After years as a print-and-play version, Associate Professor Rowan Martindale's fossilization board game is now available at the University of Texas Co- op and game shops in Austin.
Called "Taphonomy: Dead and Fossilized," the game teaches the basics of how fossils form by challenging players to protect, preserve and unearth Jurassic fossils. Martindale and former doctoral student Anna Weiss created the game with students in mind, but Martindale said that the game has appeal outside the classroom.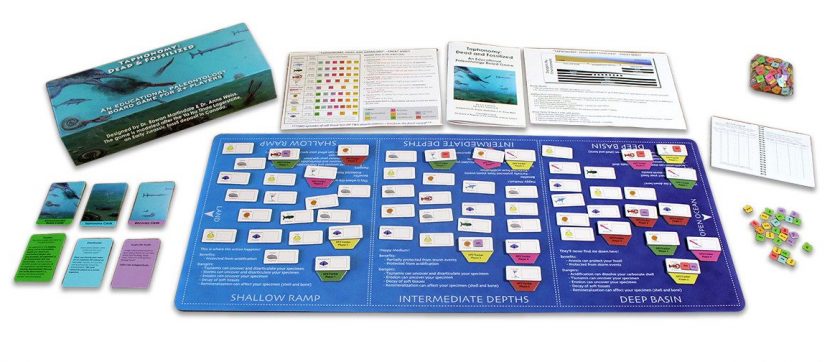 "I think we have managed to make something that is both fun and educational," she said. "I hope to see people using it in their classes as well as for fun on family game night."
The game puts players in the shoes of time-travelling paleontologists, transporting them back to the Jurassic to find and protect organisms as they enter the fossil record. Players respond to different scenarios that may help or hinder the fossilization of specimens they compete to collect. The player with the best collection — which doesn't always mean the most fossils — wins. Martindale and Weiss debuted a homemade version of the game in 2018 at the Geological Society of America annual meeting. Support from The University of Texas at Austin's Texas Innovation Center and the Jackson School of Geosciences helped turn their vision into a professionally produced game, complete with original artwork for the box and cards by the Jackson School's resident artist, John Maisano.
"John's beautiful depiction of the Jurassic marine ecosystem really brings the game to life," said Martindale. "It's rare that an educational item looks right at home on the shelf of a game store."
The game can be played with two to four people and is recommended for ages 12 and older.
Funds from game sales support Jackson School student research focused on developing additional paleontology education activities. The game is available for purchase online at: www.universitycoop.com/ Jackson-School-of-Geosciences- Taphonomy-Game