Gulick Brings Dino Doomsday to Comic Convention
December 5, 2022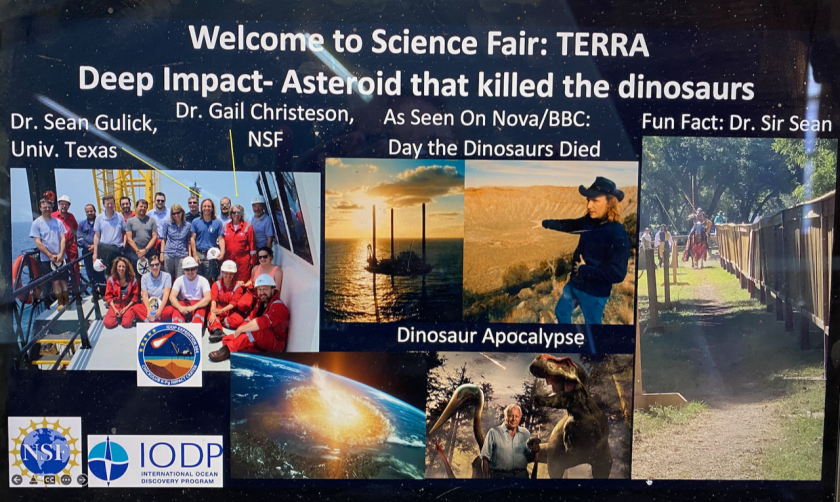 Science lovers were in for a treat at Awesome Con 2022, where Jackson School of Geosciences Professor Sean Gulick joined the convention's science fair to answer questions about extinction events and the asteroid that wiped out the dinosaurs.
Awesome Con DC is one of the nation's largest annual pop culture conventions, bringing together more than 70,000 fans of science fiction and comic books in what the organizers bill as a celebration of "geek culture."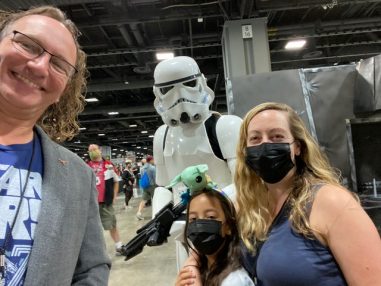 This year, alongside the usual star- studded sessions with authors and actors, the convention teamed up with the National Science Foundation (NSF) and NASA to offer an Awesome Con Science Fair: a series of talks and events where fans discussed the science behind the fiction with real scientists.
Gulick, who is a research professor at the University of Texas Institute for Geophysics (UTIG) and the Department of Geological Sciences, said the convention was a great new way to get people talking about science, technology, engineering and math subjects.
"What I liked about this audience, aside from the Vulcan ears, fairy wings and hero costumes, is that they're already interested in learning about science," he said. "They were very engaged with some truly great questions."
Gulick led a talk for 200 people in the NSF's "Terra" room (NASA ran a parallel "Cosmos" room) at a session titled "Deep impact — the asteroid that killed the dinosaurs." The session was hosted by NSF program manager Gail Christeson, a former associate director of UTIG.