Tim Shin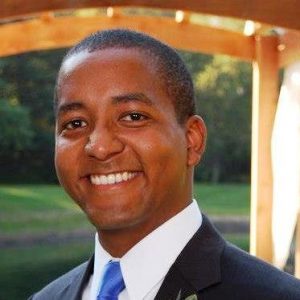 Tim graduated with an M.S. in Geological Sciences in May 2014 and started work at Hess Corporation shortly after. He also earned his B.S. from the Jackson School in 2011.
Describe what you do in very simple terms.
I am a Foundation Geologist at Hess Corporation. Hess has a 2-3 year training program called the Foundation Program with an intensive 10-week fundamentals of the petroleum geology course followed by rotating every 6-8 months through different business units (exploration, production, development, etc.). After the program I will be fully deployed into a business unit as either an operations-, productions-, exploration- or developments petroleum geologist. I am currently in my second rotation in the Kurdistan Exploration business unit where I work on the structural geology of Kurdistan. I use seismic, surface geology maps, well data, and more to interpret structures. I am also part of the Hess recruiting team at UT.
How did you find your job?
Through JSG Career Services during recruiting! I did an internship with Hess the summer after my first year in graduate school.
When did you feel this was the right career/job for you?
I had the fantastic opportunity to intern with Cabot Oil & Gas as an undergraduate (also found through career services) and decided that I needed to do another internship to be sure if this was the right career for me. I interned at Hess and knew that being a structural geologist in the petroleum industry was the right career path for me because it was so interesting and challenging!
How do you spend a typical day?
My typical day varies from searching for data and papers, interpreting seismic or surface geology, running regression analyses on large datasets trying to find correlations between production and geological attributes, making recommendations on plays and geological risks/success cases, and learning new techniques. Days can vary a lot.
What are the opportunities for people in your company with a BS vs MS vs PhD?
While there may be geoscientists at Hess with a BS, virtually all BS geology graduates will work as geotechnical support staff who help geoscientists create maps, use ArcGIS, and find and analyze data. MS graduates and nearly all PhD graduates will work as geoscientist generalists at Hess, attached to business units or assets (e.g., Kurdistan Exploration) and will work on varied things. However, our specialists tend to be PhD holders. Specialists will work as consultants within the company to asset teams/business units to help them with complex problems that a generalist could not focus on or may not have the expertise in.
What traits and skills do employers look for in your field?
We look for smart people with strong scientific reasoning, problem-solving, and curiosity, people who have a desire to learn and challenge themselves, people who are critical thinkers with a strong background in the fundamentals of geology, and people who can speak about their work and to others in an intelligent and well-thought out manner. The ability to think in 3-D and through geological time is critical to your success as a geologist. Also, the ability to learn from your mistakes and take and use constructive feedback efficiently is a must.
What are some entry-level types of projects you're expected to work on?
I have evaluated the global prospectivity of lacustrine source rocks and am currently working on asset critical structural geology for Kurdistan. I may eventually during my training be live-directing drilling wells as an operations geologist. For my internship I evaluated a geophysical dataset and whether or not it was useful for large-scale tectonic reconstructions of the South Atlantic. We are expected as Foundation Geoscientists to integrate into a project team and eventually begin producing results similar to those produced by more experienced geologists. We work on real projects while getting really fantastic training.
Are there any important certifications in your field?
Getting your MS or PhD degree!
What do you find the most satisfying in your job?
Getting to work on technically challenging and interesting geology day in and day out in a team of great people where we solve issues and apply solutions which will have tangible results is probably the most satisfying part of my job.
What recommendations do you have for someone looking to enter this field?
Do internships to get a feel for both mid-sized and large corporations and remember that training programs are incredibly important. A good training program can launch you very quickly into being highly productive and understanding the work you do. Try to find a company that lets you get your hands dirty with a full-fledged project that you can make a difference with during your internship. Working for a company that cares about the environment is crucial too. Get good grades and really pay attention in your classes. You would be surprised at how much of what you learn as an undergraduate and graduate is directly applicable to your work as a petroleum geologist.
What are some specific classes that you found useful?
Oh where to start! Sedimentary Geology & Sequence Stratigraphy, Structural Geology, Advanced Structural Geology, Geology of the Middle East, Earth Materials, Igneous and Metamorphic Petrology, Marine Tectonics, Continental Tectonics, Geophysics, Tectonics Seminar, Hydrogeology, Petroleum Geology, Microstructural Geology, Field Methods, Field Camp, Geochronology, etc. The list goes on. There hasn't been a single geoscience class I've taken at the Jackson School I haven't found useful in some way yet.
What kind of internships or jobs do you think are good training ground?
I think doing petroleum geology internships are the best but the most valuable ones are only available to you as an undergraduate before or after your final year. Before that I would say getting research experience is critical so try to work with a  professor or go on a paid research internship like those offered by NSF-REU.
Are there any useful publications, organizations, or events you think would be helpful to students?
Read through abstract, intro, and conclusions and look at the pictures/figures and tables in papers from Geology, AAPG journals, Tectonics, etc. even if you don't fully understand it because eventually you'll realize you've learned a lot. Also, joining organizations and going to national GSA, AAPG, and/or SEG, etc., meetings will really open your eyes to the greater science community and is instrumental to your development as a scientist. Participate in local things like the technical sessions and brown-bag seminars in the Jackson School of Geosciences, too.
3 Simple Tips for College Students
Study hard and take your job as a college student seriously. Really try to learn what the professors are teaching you because you will need it again in some form if you work as a geoscientist in the petroleum industry.
Participate in things related to your field and also be sure to participate in things external to your field.
Make sure to use your time efficiently.
-Compiled by Alan Morales Sandoval