Shell Geophysics Internships for Summer 2021
STUDENTS *WANTED* FOR INTERNSHIPS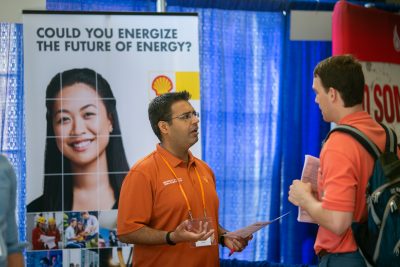 Shell is in search of remarkable people, from all different backgrounds and disciplines, who can apply their imagination, intelligence and determination in helping us create a more sustainable energy future.
Key Points for Applying:
To be eligible for an Internship, you should be an actively enrolled student who will complete at least one more semester of education following your internship.
To be eligible for full-time opportunities, you should be in your final year of study or have less than three years relevant work experience.
You must have a minimum Cumulative GPA (CGPA) of 3.20.
Candidates for regular U.S. positions must be a U.S. citizen or national, an alien admitted as permanent resident, refugee, asylee, temporary resident, or an individual who possesses valid work authorization. Individuals with temporary visas (H-1, H-2, J-1, F-1, etc.) or who require sponsorship for work authorization now or in the future are not eligible for hire.
In some instances, we are able to sponsor Ph.D. candidates in the following disciplines: Chemical Engineering, Physics, Petroleum Engineering, Electrical Engineering, Mechanical Engineering, Marine Engineering, Geosciences, Computer Science, Materials Science and Research & Development. In some cases, we are able to sponsor Master's level candidates in Geoscience ONLY.
You must complete your application online: Shell 2021 Geophysics Internships
The application should take between 5 to 10 minutes.
You can save time by connecting your Linkedin profile to your application.