Matthew Malkowski: Assistant Professor
November 1, 2021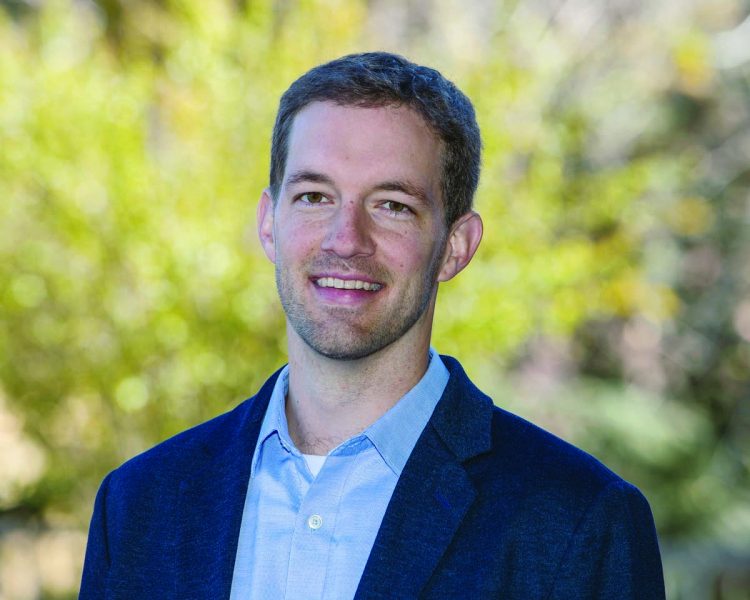 By Alan Gomez
Matt Malkowski joined the Jackson School of Geosciences as an assistant professor this fall. But when he was growing up in a rural corner of Michigan surrounded by factories and farms, the idea of a life in academia was completely foreign to him.
His father worked construction and his mother worked in a furniture factory. He worked as a bank teller and paid his own tuition at a local community college where he focused on business classes, thinking he should try to maximize his earning potential.
"Growing up in that area and not having a lot of educated people around you, you're not thinking, 'I'm going to grow up to be a scientist'," he said. "You're just trying to make your car payment."
His outlook changed after he took an "Intro to Geology" class as his science elective. He transferred to Michigan State University, where he earned bachelor's and master's degrees and then to Stanford University for a Ph.D. in geological sciences.
Now at the Jackson School, Malkowski is continuing his research on the Earth's sedimentary record, studying mountain belts and ocean basins to understand how each was formed by the climate, tectonic movement and sea level change.
Through his work, Malkowski is trying to bridge the historical records he finds to help solve modern-day issues. For example, he is working on a project examining the sustainability of sand mining in San Francisco Bay and another project intended to redraw the maritime-economic border between Alaska and Russia based on the geology of the seafloor in the Bering Sea.
The kid from Scottville, Michigan, (population 1,194) has now crisscrossed the globe, from the southernmost corner of South America to the mountaintops of Tibet. And now he's ready to continue that work in Austin.
"Sedimentology and stratigraphy can sound boring," Malkowski said. But, "What I love about it is how humbling it all is. Geology does respond to what humans do, but at the end of the day, we're just blips on the surface and the things that are going on are so impressive, they're so massive."