Frequently Asked Questions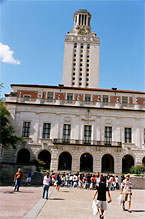 How do I know what courses will be offered? What do I need to know about registration?
The graduate coordinator has a list of approved courses available to provide incoming and current students. The course schedule is published just before advising and registration begin for each semester and summer session. It lists the courses being offered each semester (including time, location, and instructor if such information has been submitted to our office). It also gives the unique number for each class, which students must know in order to register, and other essential registration information and instructions. The online course schedule is updated immediately as changes are made to the semester's course offerings and it indicates whether seats are available in each class.
http:///www.registrar.utexas.edu/
What is an academic calendar?
http://registrar.utexas.edu/calendars/16-17
Where can I find out about an academic appointment (Graduate Research Assistantship, Teaching Assistantship), Resident Tuition Entitlement, Medical Benefits and the rates of pay?
http://www.utexas.edu/ogs/employment/
I need to locate housing for the upcoming semester. Where should I start my search?
The University Apartments, located off-campus on Lake Austin Boulevard, are reserved for married students, families, graduate students and undergraduates with at least 30 hours credit and in good standing with the university. Shuttle bus service is readily available from the University Apartments to campus.
http://www.utexas.edu/student/housing/
The university does not offer designated housing for graduate students in our on-campus residential facilities. Most graduate students live off-campus in private dormitories, apartments and houses. The Division of Housing and Food Service provides information about off-campus housing options, which include postings for rental properties and a roommate search. You should also look at local rental agencies, Austin news outlets, apartment search sites or real estate sites for Austin and the surrounding area.
I'm a graduate student with children. Am I eligible for child care at UT?
As a graduate student you are eligible to use the University of Texas Child Development Center. The program cares for children from 6 weeks to 5 years of age. You must apply for the service and will be placed on a waiting list according to the date of your application. Siblings of currently enrolled children receive priority.
You may also want to consider visiting the Texas Department of Family and Protective Serves (DFPS) at http://www.dfps.state.tx.us. DFPS provides a list of all licensed child care providers by zip code.
I need to establish a bank account in Austin:
What about parking on campus?
As a new graduate student you are eligible for a "C" campus parking permit, as well as others depending on your needs. The cost for a "C" permit is $100 annually (September 1 -August 31). If you are employed as a teaching assistant, graduate research assistant or an assistant instructor, please read about parking for employees and the "A" employee parking permit. For additional questions about parking please visit http://www.utexas.edu/parking/
The UT Shuttle System is the largest university shuttle system in the country, with many routes and more than 7.5 million passengers annually. The shuttle system provides an easy and cost-effective way for students, faculty, staff and visitors to access the UT campus. UT Austin students, faculty and staff may ride the shuttles at no charge with a valid UT ID.
http://parking.utexas.edu/transportation/shuttle
Where can I find out about life in Austin, and the UT Campus community?
The best resource to start with is the EER Graduate Coordinator.
What's Happening in Austin?
With links to local news stations, radio stations, weather, newspapers and entertainment.
http://www.utexas.edu/about-ut/life-in-austin
I need to see a physician.
University Health Services (UHS) helps keep UT Austin students healthy while they focus on their studies. As a UT Austin graduate student, you can expect the same types of services from UHS that you get from your family doctor … and more. UHS Pharmacy staff can fill prescriptions that have been written by any healthcare provider licensed to practice in the United States. The pharmacy also carries over-the-counter medications, personal hygiene items and health aids.
http://healthyhorns.utexas.edu
Other Helpful Links
Fellowship/Financial Assistance for Graduate Students