Holland Family Student Center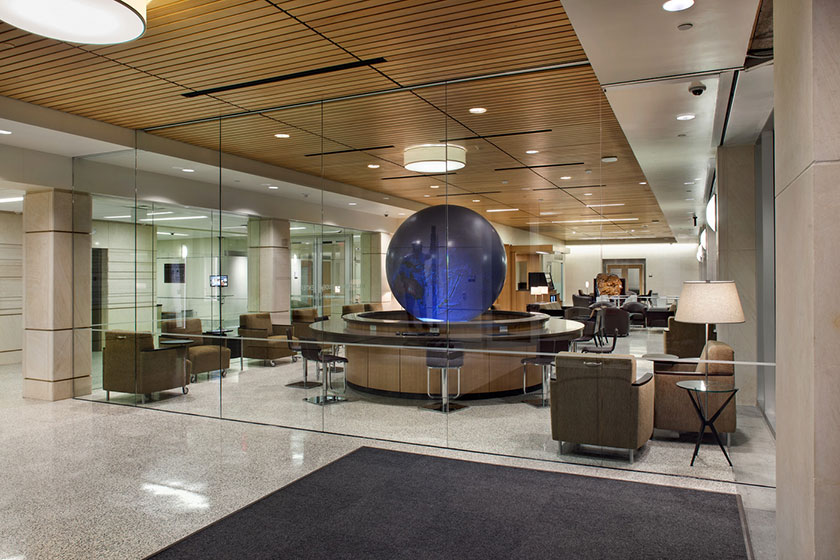 The Holland Family Student Center is a meeting and study space for students and the larger Jackson School community. Housed in the Jackson Geological Sciences building, the 11,000-square-foot facility includes a public commons area with coffee bar, a student study area, student services for advising, tutoring and career placement, and meeting spaces for students, faculty and research scientists. One of the highlights is a Magic Planet globe, a 6-foot-in-diameter digital display for technical instruction and public outreach presentations about the Earth.
The center has received a LEED Commercial Interiors Gold Certification, awarded by the US Green Building Council and Green Building Certification Institute (USGBC). This prestigious certification is awarded to projects with high-performance green interiors that are healthy, productive places to work; are less costly to operate and maintain; and have a reduced environmental footprint.
Certification comes with the number of credits achieved in Sustainable Sites, Water Efficiency, Energy and Atmosphere, Materials and Resources, Indoor Environmental Quality, Innovation and Regional Priority. Gold status would mean achieving between 60 and 79 points in the LEED rating system.