Switch Energy Alliance Holds First International Energy Competition
November 1, 2021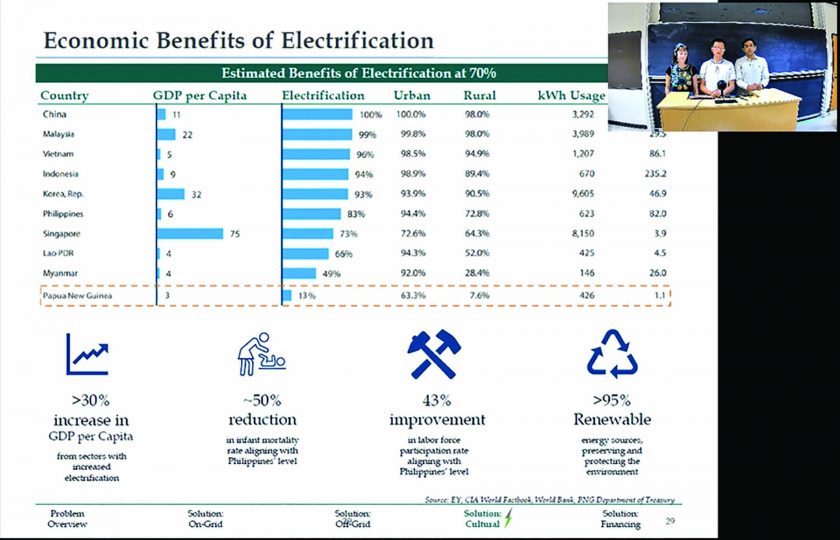 More than 900 university students from 37 countries, 6 continents and 171 universities took part in the inaugural Switch Energy Case competition. The competition was held during fall 2020 and challenged participants to come up with plans for increasing access to energy in three countries where large swaths of the population live in energy poverty.
The competition was run by the Switch Energy Alliance (SEA), a nonprofit promoting energy education and awareness founded by Scott Tinker, the director of the Jackson School of Geosciences' Bureau of Economic Geology.
"We were blown away by the response," said Tinker. "Of the many remarkable moments, perhaps the most powerful was when teams needed to withdraw because they could not keep the electricity on for sustained periods of time to coordinate their efforts and record their presentations. They were examining energy poverty while living in it."
The primary goal of the competition is to get university students thinking about sustainable and equitable energy transition around the world. Students work in teams and can come from any academic discipline. Each team is assigned an energy professional mentor to help guide them.
For the 2020 competition, 250 teams were tasked with proposing a plan for increasing people's access to energy in one of three countries – Haiti, the Democratic Republic of Congo, and Papua New Guinea.
The teams shared their energy transition plans in 10-minute-long videos. From the initial 250 teams, 18 advanced to the semifinals, and seven made it to the finals, which involved a short presentation followed by questions from a panel of three judges.
Team "In the Greens" took first place and the $4,000 grand prize with their energy transition plan for Papua New Guinea. The team was from The University of Texas at Austin and was comprised of Riley Anderson (College of Liberal Arts and College of Natural Sciences), Zeke Kang and Satvik Kolluri (both McCombs School of Business). Team UNDB from Algeria took second place, and team Hyperion from Venezuela took third.
The presentations and videos for the seven finalists are available at: switchon.org/case-competition/2020-energy-poverty