UT Jackson School Named Nation's Top Geology Program
March 20, 2018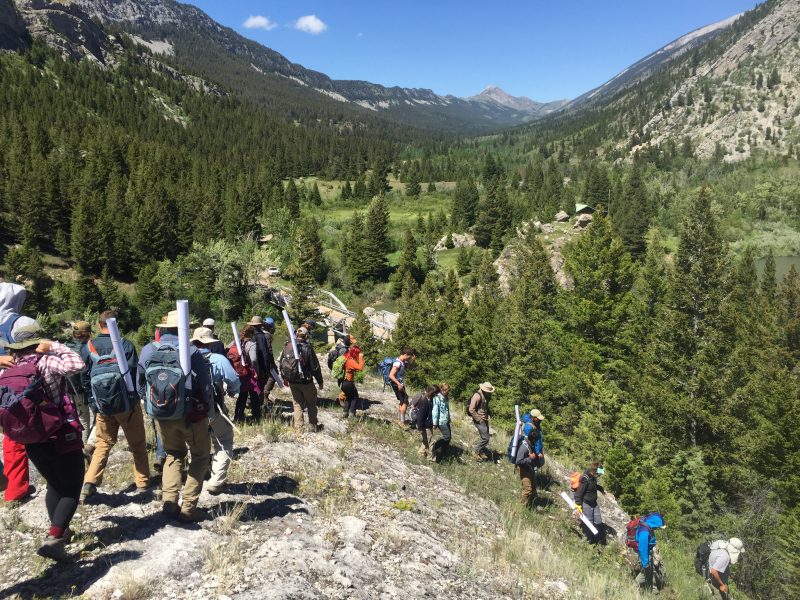 The University of Texas at Austin Jackson School of Geosciences has been ranked the No. 1 Geology program in the country by the U.S. News & World Report's 2019 edition of "Best Graduate Schools."
The prestigious rankings rate graduate programs throughout the country every four years. The Jackson School was also No. 7 in Earth Sciences (No. 3 among public universities) and No. 7 in Geophysics and Seismology (No. 2 among public universities) in the rankings released March 20.
"This is a testament to the exceptionally hard work and dedication of our faculty, researchers and students," said Jackson School Dean Sharon Mosher. "I'm tremendously proud of the achievements of everyone throughout the school and the leadership members of the Jackson School have exhibited on a national and international level. This external recognition of our work is an honor for all."
The school improved in all three categories since the 2015 rankings were released, when the Jackson School was ranked No. 5 in Geology, tied for No. 8 in Earth Sciences and unranked in Geophysics and Seismology.
The Jackson School consists of three world-class academic and research units – the Department of Geological Sciences, the Institute for Geophysics and the Bureau of Economic Geology. Combined, these institutions offer a depth and breadth of geosciences matched by few universities and spearhead research vitally important to Texas, the country and the world.
Overall, UT had five programs ranked No. 1 and 49 schools and specialties ranked among the nation's top 10 in disciplines such as business, communications, education, engineering, geosciences, information, fine arts, natural sciences, pharmacy, public affairs, social work and liberal arts.
Only two other public universities have as many top 10 graduate programs, and UT Austin has more top-ranked graduate programs than any other university in Texas.
"In every college, school and department at The University of Texas at Austin, there is innovative research, teaching and multidisciplinary collaboration taking place by our faculty and students," said President Gregory L. Fenves. "These national rankings reflect our focus on quality and our impact as a public flagship university."
U.S. News & World Report's graduate rankings, separate from the magazine's yearly ranking of undergraduate programs, are among the most widely regarded ratings in higher education. They are based on surveys of academic leaders.
Read the UT press release and rankings here.