Texas-Cuba ties are expected to strengthen
April 12, 2016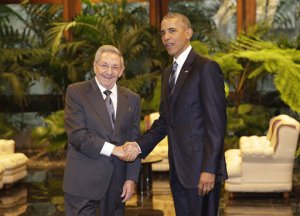 AUSTIN (KXAN) — Texans and Cubans have more in common than you might believe.
President Barack Obama's visit to the island nation is sparking discussion about what the future relationship may hold for Texas.
"I think it's bittersweet, but I think it's something that needed to happen. It's an historic moment," said Dr. Jorge R. Pinon, Director of the Latin America and Caribbean Program at the Jackson School of Geosciences at the University of Texas at Austin.
KXAN, March 21, 2016
Featuring: Jorge Piñon, Director, Latin America and Caribbean Program, Jackson School of Geosciences