Jackson School Remembers Senior Research Scientist Stephen Ruppel
October 28, 2019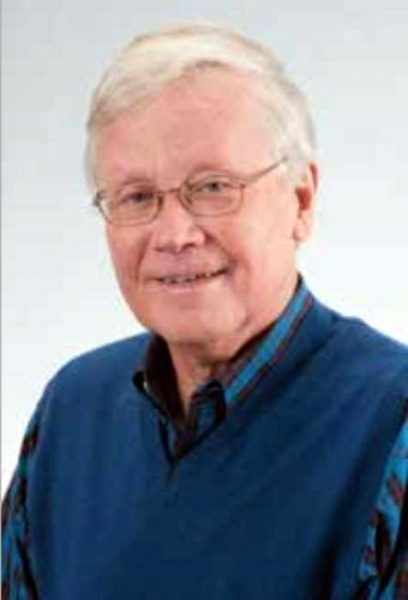 Dr. Stephen Craig Ruppel passed away peacefully at his home in Austin on October 21st, 2019. He was born in Wabash, Indiana on January 22, 1946 to Harold and Norma Ruppel. Stephen completed his Ph.D. in Geology at the University of Tennessee, Knoxville in 1978.
Stephen moved to Montreal, Canada in the fall of 1978, where he met his wife of nearly 40 years, Gera. He and Gera moved to Austin in 1981. As a Senior Research Scientist at the University of Texas Bureau of Economic Geology, he led research into Paleozoic and Mesozoic mudrock systems, carbonate reservoir characterization, and carbonate sedimentology and geochemistry. He was the editor of the book "Anatomy of a Paleozoic Basin: The Permian Basin, USA" and the author of numerous geological papers.
Stephen enjoyed golfing, cycling, and reading about history. A loving husband, he enjoyed traveling with his wife to Europe, Asia, South America, and New Zealand. A proud and devoted father, he was very actively involved in his sons' lives, taking them on Boy Scout camping trips, to ice hockey games, coaching soccer games, and attending all major events in their lives. He also regularly devoted his time to home renovations and projects, including recently building a catio for the beloved family cat.
He is survived by his wife Gera, his son Erik and fiancée Josie, his son Mark and partner Esther, and cat Holly. Condolences and thanks are also given to his friends, neighbors, and colleagues who were so important to him and supportive of his family after his passing. He will be sorely missed.
A Celebration of Life service will take place on Friday, November 1, 2019 at 1:00 PM at Cook-Walden Funeral Home, located at 6100 North Lamar Blvd, Austin, Texas 78752.
In lieu of flowers, memorial contributions may be directed to Austin Humane Society or Assistance League of Austin.