An Ice Sheet the Size of New Mexico Hidden in Martian Crater
November 28, 2016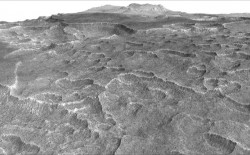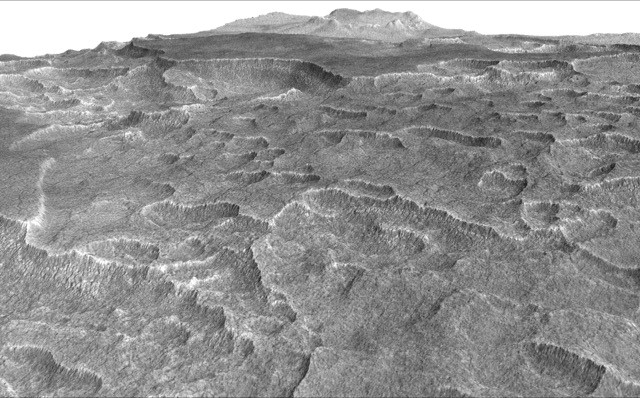 An ice sheet with more water than Lake Superior may slake the thirst of future astronauts living on Mars.
Using radar soundings from NASA's Mars Reconnaissance Orbiterspacecraft, scientists probed what lies in Utopia Planitia, a 2,000-mile-wide basin within an ancient impact crater.
For decades, the region looked intriguing because of polygonal cracking and scalloped depressions in the landscape. In places on Earth like the Canadian Arctic, patterns like these arise from ice beneath the surface. The ground cracks as ice underneath expands and contracts with the changing temperatures; the scallops, as if carved by an ice cream scoop, are places where the surface sinks as the ice melts.
"We'd say, 'It looks like there's ground ice there,'" Cassie Stuurman, a graduate student at the University of Texas at Austin, said about Utopia Planitia. "What we haven't known is how much is there."
The New York Times, Nov.25, 2016
EarthSky, Nov.26, 2016
Gizmodo, Nov.28, 2016
Motherboard, Nov.29, 2016