Catching Carbon in China
November 1, 2015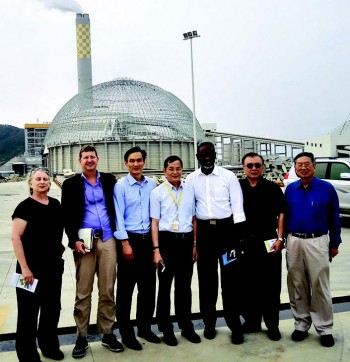 A team of scientists from the Bureau of Economic Geology travelled to China in April 2015 to attend and present at a series of meetings and workshops on carbon capture and storage.
The team — made up of Tip Meckel, Susan Hovorka and Jiemin Lu — visited Beijing, Shanwei and Guangzhou. They attended the U.S.-China Carbon Capture Working Group's second-ever workshop on carbon, capture, use and storage (CCUS) to promote carbon capture in the Gulf of Mexico and offshore Guangdong. The team also continued to estab­lish working relationships with various Chinese research groups and industrial partners who are involved in potential offshore CCUS projects in the Pearl River Basin offshore of the Guangdong Province.
The trip was facilitated and hosted by the U.S. Department of Energy.