Climate Deal Puts Spotlight on Carbon Capture Technology
December 18, 2014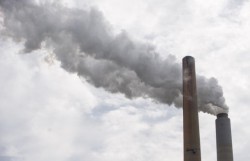 The deal that the U.S. and China have struck to curb carbon emissions has been hailed as a breakthrough by many concerned with climate change, and panned by politicians opposed to President Obama. But it's also captured the interest of a group of researchers — some in Texas — who specialize in carbon capture and sequestration technology.
KUT, November 12, 2014
Featuring: Susan Hovorka, Senior Research Scientist, Bureau of Economic Geology.