University of Texas at Austin to Lead $3M Delta Research Collaboration
February 9, 2012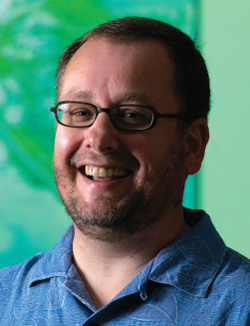 The National Science Foundation (NSF) has awarded The University of Texas at Austin and six other universities $3 million to establish the Delta Dynamics Collaboratory (DDC), a network of researchers working to build a comprehensive set of computer models that can reliably predict the physical and ecological evolution of river deltas.
Deltas, which host highly productive fisheries and are home to over half a billion people, are experiencing rapid change due to nutrient overloading from agriculture; accelerated subsidence and sea-level rise; effects of land use and navigation; and changing hydrology and sediment supply due to dams and diversions. The new models will help scientists understand how deltas will respond to ongoing human activities and even learn how to direct delta evolution.
Researchers from the DDC will establish an observatory at Wax Lake Delta, a small, actively growing delta about 100 kilometers west of the main Mississippi Delta birdsfoot. Key elements will include a network of self-activating sensors to monitor delta behavior during major events (storms, river floods) and an intensive survey program to measure ecosystem properties and relate them to high resolution topography, bathymetry, and flow fields.
The computer modeling center will be hosted by the Community Surface Dynamics Modeling System at the University of Colorado, where it can contribute to an evolving library of modules for computation and visualization of geomorphic and sedimentary systems, including access to many of the existing delta models.