Nature Rules the River
October 11, 2016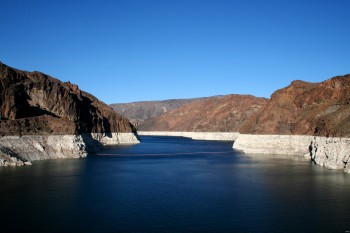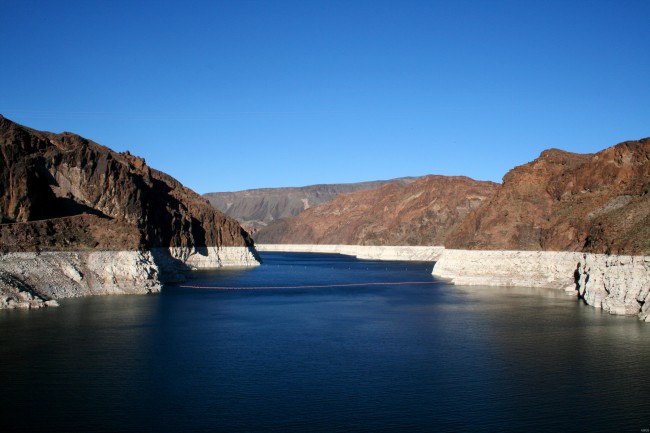 Researchers have found that the water supply of the Colorado River basin is influenced more by wet-dry periods than by human use, which has been fairly stable during the past few decades.
The study, led by the Bureau of Economic Geology, took the most comprehensive look to date at the state of a water source that serves 40 million people in seven southwestern states.
Researchers used 30 years of local water monitoring records and more
than a decade of data from the NASA satellite system GRACE to reconstruct changes in the basin's water storage since the 1980s. The U.S. Geological Survey, NOAA, UT Center for Space Research, the
Arizona Department of Water Resources and Tsinghua University were part of the team. The findings were published online in Water Resources Research Journal on Dec. 10, 2015.
The team found that water storage decreased by 50 to 100 cubic kilometers (enough water to fill Lake Mead as much as three times) during droughts that occur about every decade. The big difference between recent and previous droughts is that there have been few
wet years since 2000 to replenish the water. In contrast, multiple wet years followed drought years in the 1980s and 1990s.
Researchers also found that total water storage changes are controlled
mostly by surface reservoir and soil moisture changes in the upper basin.
"This study explains how the system works, what's important and what to look out for," said lead author Bridget Scanlon, a bureau senior research scientist. "The upper basin is critical. Eighty percent of the runoff in the basin comes from the upper basin, so the climate of the upper basin is really important."