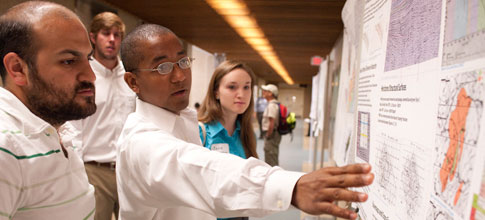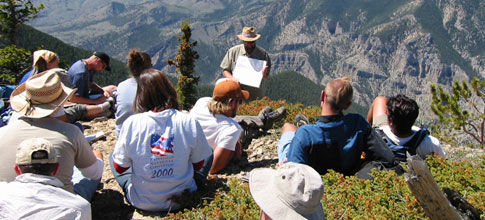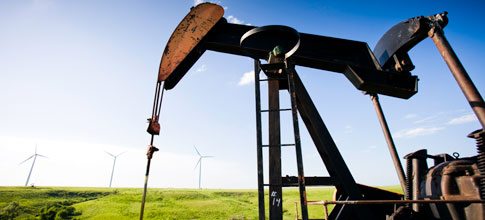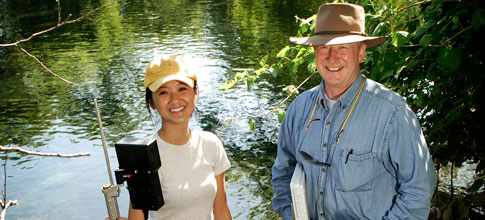 Corporate & Foundation Giving
It is good business to invest in the Jackson School of Geosciences.
The geosciences are particularly hard hit by the aging of the technical workforce. At the same time, demand for geoscience expertise is higher than ever. It is anticipated that by 2030, there will be a national shortage of 30,000 geoscientists.
To meet social and industry needs for geoscience talent and research, the Jackson School partners with companies and foundations to develop mutually beneficial relationships.
Philanthropic Giving
There are many ways to support the Jackson School's work to train the next generation of geoscience leaders and produce ground-breaking research.
Capital improvements and facilities
Graduate fellowships
Undergraduate merit scholarships
Post-doctoral fellowships
Student organizations
Field experiences
Campus events
Career Center support
Outreach programs
Other areas of need
For more information, contact:
Marcela DeFaria
mdefaria@jsg.utexas.edu
512-232-8085
GeoCore Partners Program
For companies interested in enhanced campus navigation and access to students, the Jackson School offers the GeoCore Partners Program. As a GeoCore partner, a company is able to develop customized partnership contributions plans. Tailored to corporate needs, these plans support the Jackson School's academic and research programming while maximizing on-campus corporate brand presence and student exposure. For additional details, please view the GeoCore Partners Program brochure or see our current list of GeoCore partner companies.
Recruiting
The Jackson School offers the largest combined graduate and undergraduate enrollment of any major geosciences program, with more than 650 students. Getting involved with campus recruitment offers companies broad exposure to top-tier talent. Visit the Career Center page for more information.
Research Collaborations
The Jackson School is unique among peers because two thirds of our school consists of organized research units – the Institute for Geophysics (UTIG) and the Bureau of Economic Geology (BEG). Along with the Department of Geological Sciences (DGS), these units train students and produce research that makes significant impacts on the scientific community, industry and society as a whole. To explore research partnerships, visit the Industry Collaborations page.