Get Involved
As geoscientists, we know that the geosciences are an exciting, high-tech career choice with plenty of job opportunities. But many students are rarely exposed to geosciences careers. Help us change that by engaging with your local community and the Jackson School of Geosciences network.
Spread the Word: Impactful Outreach Programs in the Jackson School of Geosciences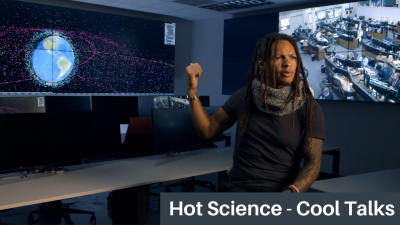 Alumni Spotlights: Careers in the Geosciences and Beyond
Learning about alumni career paths is a wonderful way for students to discover new possibilities and to connect with fellow geoscientists. See what some of our alumni have been up to since graduating, and read the advice they have for students interested in geosciences. If you are interested in sharing your career story, please contact Jennifer Jordan at the Jackson School Career Center.
Engage Your Community in Outreach
Are you interested in communicating the value of geosciences to a local audience or sharing the impact that your geosciences education has had on you? Resources are available to get you started. Contact the FANs board Outreach Director, Alison Mote, for more information.
Get Involved: Outreach Opportunities
As an alumnus of the Jackson School of Geosciences, you have expertise, insight, and career perspective to share. Volunteer to support the Jackson School's network in the following areas: 
Share your expertise, advice, and personal experience with students through the alumni mentoring program
Judge and provide feedback on student research projects
Help students prepare for the workforce by conducting mock job interviews
Support the GeoFORCE program and summer academies as a professional mentor, alumni mentor, instructor, or educational coach
Share your geosciences knowledge and experience with K-12 classrooms as an in-person or virtual guest speaker
If you are interested in more information about volunteer opportunities, please click on the links below to learn more: