Friends & Alumni Network
Get Hooked.
UT has been graduating geologists for over 100 years, and the Jackson School is proud to claim over 4600 alumni around the globe. This group represents some of the finest earth science minds in the business. To recognize this important group, the school created the Friends and Alumni Network (FANs).  We seek to grow the premier alumni program for geoscientists in the nation, and all UT geo graduate and friends with an interest in the geosciences, are invited to participate.
Come back to the 40 acres or gather with a regional chapter and reignite your connection to your geology roots.
Networking Receptions
I highly encourage all alumni to participate in FANs events, which provide great opportunities to learn about cutting edge research from the University's best and brightest, network with an outstanding group of your professional peers, and renew connections with your classmates and professors. In addition, you can help ensure a strong future geoscience workforce through your support of FANs-sponsored student programs by providing summer employment, making financial contributions, and serving as inspiring role models in outreach activities.
- Bonnie, B.S. '74, M.A. '79
You can find us at professional meetings or in your local community. Access our events calendar or contact a chapter director to get involved.
Continuing Education
Stay engaged in relevant issues and hear from the experts.  We bring UT's best and brightest faculty to your community. Over the last few years we have covered such timely topics as the BP Macondo Incident, Haiti Earthquake and Edwards Aquifer. All of our discussions count as a Professional Geoscientist Credit.
Social Media
Looking for a long lost classmate?  Want to reconnect with a faculty member?  Join us on Facebook to get the very latest!
Field Trips and Travel
Small group travel in the company of JSG alumni and faculty! Check out the 2011 trip to Italy with Dr. McBride and the upcoming 2012 trip to Antarctica with Dr. Ian Dalziel.
JSG Reunion
Come back to the 40 Acres to Reconnect, Relive and Remember
April 26th-27th More info.
The University of Texas at Austin and the Department of Geological Sciences had a profound impact on my life and success, so I benefited personally and professionally as a graduate of the school. And the degree has power in the market place that I've benefited from. So I wanted to give back some of my time and energy. I have much to share from my personal experience that might benefit some of the students that are there today. - Doug Brown (BS '84),
FANs President, 2010
Undergraduate Recruiting
The FANs board is committed to recruiting the best and brightest undergraduates to the Jackson School. Through personal calls and emails, our efforts bring a level of community that is quite unique on a campus as large as the 40 Acres.
Mock and Speed Interviews
FANs efforts continue once students are a part of the JSG community. Volunteers come to campus every fall to ensure Jackson School students stand out in the highly competitive interview process.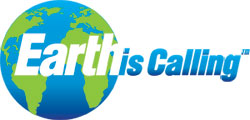 The Friends and Alumni Network is on a mission to inspire the next generation of geoscientists. The field of geosciences, like the universe, is expanding and nearly every area of thisvast field is predicting a shortage of qualified people.
As a geoscientist, you know that the industry offers students a career with plenty of job opportunities, competitive pay, opportunities for travel and chances to influence policy of corporationsand governments around the globe. But students rarely think of geosciences among their careeroptions. Most high school students don't know what the geosciences are. They don't understand the role of geoscientists in shaping global history and in shaping issues they often are passionate about such as the environment.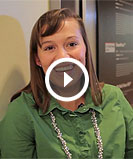 We're asking working geoscientists to take time to go to schools and infuse students with knowledge and passion…for the sake of the planet.
We need to explain to students why geology is the science for the 21st century. We're asking alumni to serve as role models and ambassadors in their local high school, sharing our professional materials andanswering questions.
Here are your tools:
A high impact, professional video to share with students highlighting geosciences career opportunities, the demand for future geoscientists and the crucial role geoscientists will playin the future
Creative leave-behind materials directing them to online resources to learn more
Website showcasing the breadth and depth of geosciences career paths
You and your experiences. After the video, share with students your experience and why earth science interests you. Why whatyou do matters and why the study of the earth is vital to our future on every level
2014 Friends and Alumni Network Board Members
Heather Wilson Echols
President 2013-2014
"I am proud of my degree because of the outstanding reputation that JSG has in the geosciences. It's amazing we are rated #4 in the country!"
Experience
Heather received her B.S. in Geology from the University of Texas in 1979.  She also attended the University of Wyoming from 1975-77.  Currently, she is a Managing Partner for the Mark Wilson Family Partnership, L.P., President of Rio Pecos Corporation and Tara-Jon Corporation and an exploration geologist. In these roles, she manages producing oil and gas properties in Southeastern New Mexico and generates oil and gas prospects.  In addition to the role on the FANs Board, she is also a member of West Texas Geological Society and American Association of Petroleum Geologists.
Why UT?
Heather chose UT for an education in geosciences because of the outstanding reputation and close association with the Bureau of Economic Geology and the Institute of Geophysics. Her favorite memory from her time on campus was the awesome classes and professors who truly cared about the students as well as feeling the sense of family in the geology department.
Best Memories and Biggest Influences at JSG
"Environments of Deposition and Depositional Processes" taught by Dr. Scott and Dr. McBride was very influential for Heather. This course was very applicable to being an exploration geologist and being able to generate oil and gas prospects. Nine weeks of field camp (one three week and one six week) also made a huge impact on applying her classroom knowledge to the real world. "It was very exciting and rewarding to physically visualize everything I had studied and make conclusions about many environments of deposition," says Heather.
Words of Wisdom
"After graduating from JSG, stay connected by being a member of Texas Exes and an active Jackson School alumni.  It's exciting to keep up with the new technology, professors and classmates by attending JSG reunions, tailgate parties, networking parties and field trips." – Heather
Dax McDavid
President Incoming President for 2014-2015
"Being a geologist is unique in the professional world, especially in Austin, TX.   My degrees have allowed me to pursue a rewarding career that helps provide safe domestic energy.  Also, being a geologist in the oil and gas business can be exciting!  I look forward to going to work each day, and not a lot of people can say that."
Experience
Dax's became interest in petroleum geology during an internship as a geotech at American Shoreline Oil and Gas in Corpus Christi.  He received a B.S. from the University of Texas in 2003 and was hired as a geologist for Stalker Energy, LP in Austin.  After his first year of employment, he decided to head back to UT to pursue a Master's Degree in Petroleum Geology while continuing to work full-time.  After earning an M.A. in 2006, he stayed on at Stalker Energy as an exploration geologist, concentrating mainly on the conventional plays along the Gulf Coast, South Texas, North Texas and Louisiana.   He recently moved to Brigham Resources, where he focuses mainly on unconventional resource plays, primarily the Bakken and Eagleford Shales with exposure to Permian, DJ, Appalachian and Illinois Basins.  He is a member of AAPG, Austin SIPES (former Secretary), and FANs.
Why UT?
Dax started at UT as an undeclared Liberal Arts student.  He became interested in geology after taking GEO 401 with Dr. Connelly.  Dr. Connelly taught it with enthusiasm, and this was actually the first class he had any real interest in.
Best Memories and Biggest Influences at JSG
"My best memories of my time on campus would be meeting up with my girlfriend, Kristen (who is now my wife), every day in front of the statue 'The Mustangs.' We'd often meet there between classes to visit and have lunch, so 'The Mustangs' statue will always be a special place for us."  Dax also has fond memories of graduation day when he received his Master's degree as part of the first graduating class from the newly formed Jackson School of Geosciences.  His biggest influence at JSG would have to be Dr. Fisher, a great professor and mentor who always point him in the right direction.  "I admire him immensely and hold him in the highest esteem," says Dax.
Words of Wisdom
Network!  Get involved with alumni societies, boards, and professional organizations. You will make great contacts outside of your current place of employment. These connections will prove to be as valuable as your degree. Also, find a good mentor.  This person needs to be someone you look up to, respect and feel comfortable asking many and sometimes dimwitted questions. Having an experienced person in the industry to turn to, particularly someone you trust and admire, is invaluable.  – Dax
Past President
Elliott Pew, M.A. '82
Networking Director
Kathy Weiner, B.S. '83
Outreach Director
Bonnie Weise, B.S. '74; M.A. '79
Austin Chapter Director
Riley Blake B.S. '09
Colorado Chapter Directors
Mark Ver Hoeve, M.A. '82
Janice Ver Hoeve, M.A. '82
Dallas Chapter Directors
Richard Leach B.S. '77
Marcus Chroback B.S. '10
Houston Chapter Directors
Bill Agee B.S. '83; M.A. '90
Bruno Maldonado, B.S. '82
Mike Looney, B.S. '71; M.A. '77
Midland Chapter Director
Phillip Robertson, B.S. '82
San Antonio Chapter Director
John Long, M.S. '78
Corpus Christi Chapter Director
Frank Cornish, M.A. '75