Mount Bonnell Gets GeoSign
November 1, 2021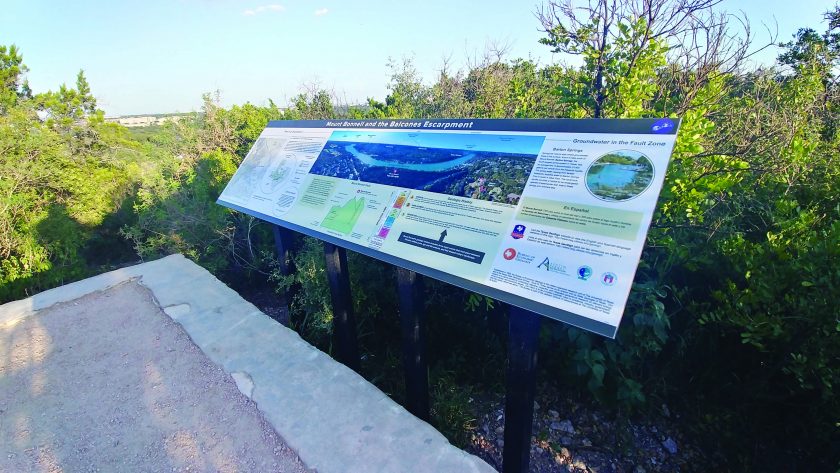 The beautiful vistas of Austin's Mount Bonnell now come with a geological perspective. On May 5, 2021, the Bureau of Economic Geology installed a GeoSign atop the Austin landmark that explains the geological history and processes that shaped the local high point over millions of years.
The sign is the latest addition to the bureau's Texas GeoSign Project, which has been working since 2016 to build a network of geological information signs across Texas to engage and educate people when they visit parks, highway rest areas, and other public locations with distinctive geology.
"As the State Geological Survey, a large part of the Bureau of Economic Geology's mission is outreach to Texas citizens to help broaden their understanding of the incredible geological features of our state," said bureau Director and Texas State Geologist Scott Tinker. "This amazing new GeoSign will be a wonderful source of geologic information for Mount Bonnell visitors for many years to come."
In addition to covering the geological history of Mount Bonnell, the GeoSign also highlights the Balcones Escarpment, the Balcones Fault Zone, and the groundwater found in the fault zone.