Haddad Honored with Ferguson Medal
December 5, 2018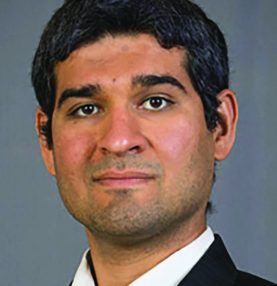 Postdoctoral Fellow Mahdi Haddad has been awarded the Cedric K. Ferguson Medal from the Society of Petroleum Engineers (SPE).
The medal recognizes professional achievement in petroleum engineering. Haddad won for his paper published in the SPE Journal in December 2017 titled "Integration of Dynamic Microseismic Data With a True 3-D Modeling of Hydraulic-Fracture Propagation in the Vaca Muerta Shale."
SPE considers papers that are published in SPE journals by SPE members in good standing and younger than 36 on the date of peer approval. The award was created in honor of Cedric Keith Ferguson, who died in 1953 at the age of 31.