Clarke Named HHMI Professor for Innovation in Undergraduate Education
December 5, 2018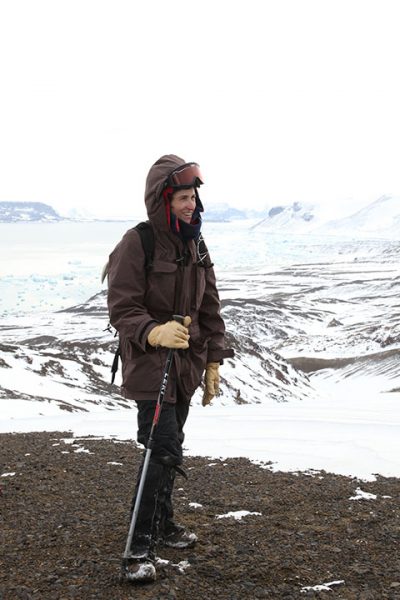 Jackson School of Geosciences Professor Julia Clarke was chosen by the Howard Hughes Medical Institute to join a select group of world-class scientist educators known as HHMI Professors. The honor includes a five-year, $1 million award to
support ongoing efforts to improve undergraduate education.
Clarke researches the evolution of birds, drawing on both fossil data and anatomical information from birds living today to study the development of feathers, flight styles and vocalization. She is one of three UT Austin professors selected in December 2017 to be a HHMI professor. UT Austin is the only institution to have three awardees among the 14 winners, selected from more than 200 applicants across the country.
"These scientists are highly engaged and at the top of their respective fields," HHMI President Robert Tjian said. "By integrating the same creativity and tenacity that they employ in their own research, HHMI professors foster a melting pot of innovation and science that invigorates undergraduate science education."
Clarke will apply her grant toward a program called "Curiosity to Question," which focuses on design-centered thinking through project-based research. Through a course, and a new international summer program, UT Austin undergraduate students will develop and execute their own interdisciplinary projects.In addition, a Texas-focused Geoscience Ambassadors program will establish a mentorship framework for minority and first-generation
students where they present their research and undergraduate experiences at high schools in their home communities.