Parmesan Gets "Make Our Planet Great Again" Grant
December 5, 2018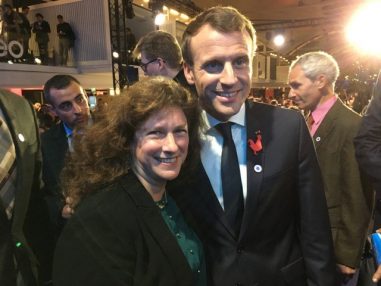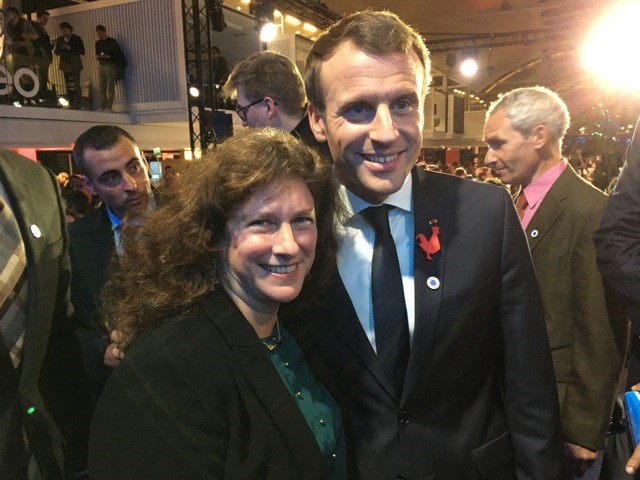 Camille Parmesan, an adjunct professor at the University of Texas at Austin Jackson School of Geosciences and professor at Plymouth University in the UK, is one of 18 scientists selected to receive a "Make Our Planet Great Again" grant from the government of France. The grant is an initiative of President of France Emmanuel Macron, and provides awardees with three to five years of funding to conduct climate and Earth science research in France.
Macron launched the initiative on June 1, 2017, shortly after U.S. President Donald Trump announced that the United States would withdraw from the Paris Agreement, a United Nations agreement to respond to climate change and keep temperature rise below 2 degrees Celsius. The grant recipients were selected from 1,822 applications and announced on Dec. 11, 2017.
Parmesan studies how plants and animals respond to climate change. In the 1990s, she found that butterfly populations in the U.S. and Europe were dying out in southern regions while expanding their habitat northwards.
Her research was among the first to show climate change directly impacting animal populations. Parmesan plans to use her grant to study how animals from tropical areas are moving into Europe and how they may be spreading tropical diseases into new areas. She will be conducting her research at an ecological station in Moulis, France, in the Pyrenees Mountains.