Jackson School Inducts Four Legends into Hall of Distinction
April 22, 2013
In March 2013, the Jackson School inducted four geoscience legends into its Hall of Distinction. They were selected for their high-level accomplishments in academia, industry or government, as well as a strong affiliation with the Jackson School.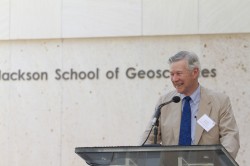 David S. "Scotty" Holland, Sr. was an integral part of UT's geosciences community for a number of decades. He served as a member of the Geology Foundation's Advisory Council for over 25 years, chairing the council from 1991 to 1993. The Jackson School's new Student Center that serves as the central hub for the UT geosciences community bears his name. His and his wife Jacque's strong belief in our community led them to also create a student geosciences excellence fund. In his professional life, he was an industry leader. He spent his early career as an exploration geologist in Midland, Texas with Marathon Oil Company and Pennzoil Company. He went on to serve in a number of leadership roles at Pennzoil, including President and Chief Executive Officer, before retiring in 1990. He died in January 2013.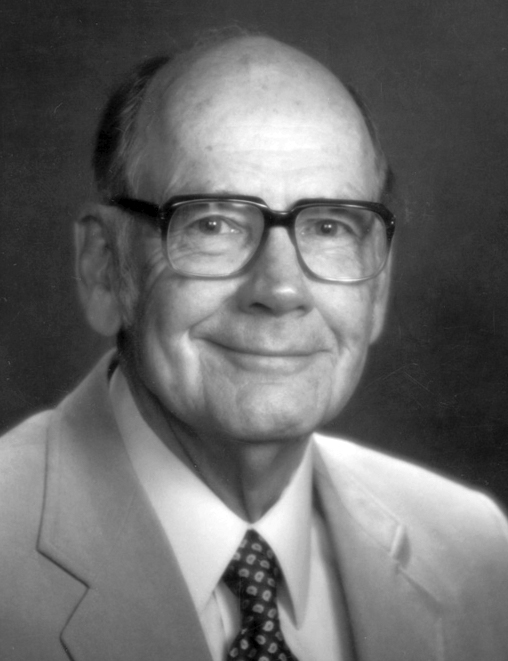 John C. Maxwell was a pioneering researcher in the field of plate tectonics, contributing valuable scientific papers and thought leadership at a time when the new theory was widely debated within the petroleum industry. John was elected president of the American Geological Institute in 1971, and president of the Geological Society of America in 1973. He also served in a leadership capacity for a number of domestic and international scientific bodies, such as the National Science Foundation. During his career, John received numerous awards, including a Fulbright Research Scholarship and Guggenheim Scholarship for international studies. He believed deeply in supporting UT geosciences students. He and his wife Marian established an undergraduate geosciences scholarship in 2001. Additionally, as the William Stamps Farish Research Chair in Geology at UT, John supervised graduate students in completing 11 PhD dissertations and 3 Master's theses. He died in 2006. Read this memorial resolution from the UT Austin Office of General Faculty & Faculty Council, or this memorial in Faculty Through Time, or this memorial from the Geological Society of America.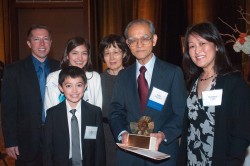 Yosio Nakamura is a renowned geophysicist with special interests in seismology both here on Earth and on the Moon. He was a pioneering researcher for the Apollo Lunar Landing project in the 1970s, helping to advance our understanding of the Moon. More recently, he is finding new information about the interior of the Moon and assists younger scientists in planning future lunar missions. Yosio has made a tremendous impact upon the UT Institute for Geophysics, developing new ocean bottom seismometer instruments for improved underwater data collection. He has collaborated in cutting-edge research projects all over the globe, including the Gulf of Mexico, the Antarctic, western Australia and, more recently, a joint U.S.-Chinese project to study Taiwan's continent-collision zone. In addition to these feats, Yosio has been an invaluable colleague and a mentor to younger generations of scientists, helping to build the Jackson School's leadership in geophysics.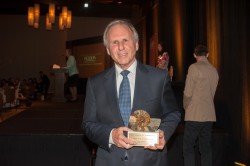 Chuck Williamson started his career at California-based oil company Unocal after graduating from UT Austin in 1978. Chuck went on to set the template for successful corporate mergers in the oil and gas industry, eventually advancing to become Chairman and CEO of Unocal and leading the company during the famous but unsuccessful purchase bid by the Chinese National Oil Corporation in 2005. He currently serves in executive roles for a number of Fortune 500 companies. Throughout the various phases of his career, he has remained steadfastly committed to the University of Texas and the Jackson School. He even serves the UT geosciences community through his passion for wine, recently leading a wine weekend in Sonoma for Jackson School supporters. As a member of the Geology Foundation Advisory Council, he is a prime example of the ties that bind us all.
See more photos of the induction ceremony
To nominate someone for the Hall of Distinction, contact the Development Office of the Jackson School of Geosciences.