Infusing Opportunity Through Newfound Support
December 21, 2022
Jackson School of Geosciences Sets Ambitious Fundraising Goals for the Future
When I joined the Jackson School of Geosciences in the Spring of 2021, we were working to chart a new course for philanthropy and engagement. Through the vision and leadership of Dean Mora and our What Starts Here campaign committee co-chairs and members, we have developed a newfound infusion of investment in the Jackson School.
This year's successes were realized in the creation of new endowments to reward collaborative research, to acquire and repair needed equipment and technology, to support our outstanding faculty, and by significant investments in our graduate and undergraduate students through fellowships and scholarships.
These kinds of investments send waves of energy and opportunity through our Jackson School community. Thanks to the generosity of our alumni and friends, you are directly impacting our upward trajectory. This year, we celebrated and gratefully appreciated more than $25,000,000 in philanthropic support for the Jackson School. A remarkable year and one of the most successful in our history. As many of you know, The University of Texas at Austin is embarking upon one of the most daring and aggressive capital campaigns in the history of higher education. The university aims to raise $6 billion dollars by the end of fiscal year 2026. To date, the university has raised $3.6 billion towards that goal. The Jackson School has taken on a fundraising goal of $110,000,000 for this campaign and thanks to many of you, we have raised $75,000,000 to date. Tremendous progress, but we are far from done.
The Jackson School sits at the epicenter of energy, the environment, climate science and planetary science. The research happening here is informing the best utilization of fossil fuels for the future, carbon capture and storage, weather patterns, planetary habitability and beyond. These endeavors are critical for the advancement of Texas, our society, and the world. In order to prepare the next generation of Longhorn geoscientists, we will continue to call on you for help.
Did you know that less than 10 percent of our alumni support the Jackson School annually? We have immediate and pressing needs for scholarships, fellowships, research support, unrestricted funds and equipment. Will this be the year that you make your first gift to the Jackson School? Thank you, in advance, for your consideration.
The fall is always an exciting time on the Forty Acres. We welcome back students, researchers and faculty, we award much deserved scholarships and fellowships and we spend time together with old and new friends. I sincerely hope that you will join us on campus for our annual tailgate on October 1 when we play West Virginia University. You will also be seeing me and my team as we travel the country for visits, conferences and receptions. This upcoming academic year, we will be in Houston, Denver and Chicago for conferences and events. Please join us if you are able.
Thank you again to our friends and alumni who continue to support us during this critical time of growth for the university and Jackson School. I hope to be able to report back to you next year that our alumni participation numbers have grown, that we have seen significant progress in our capital campaign and that the football team has a winning record!
If you plan to be in Austin for meetings or an event, please let us know. We would love to host you on campus and give you an update on our progress. Here is to another great year!
Hook 'em!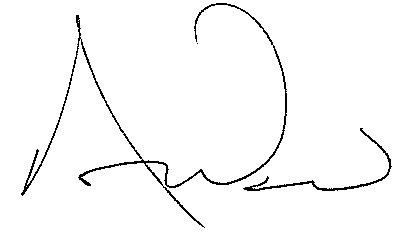 Andrew West, Chief Development Officer