Memorials
November 3, 2021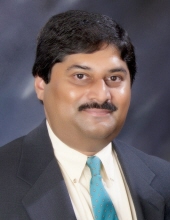 Abhaya "Ajay" R. Badachhape (M.A. '88) passed away on April 15, 2021. Ajay was born to Ramachandra Badachhape and Sarojini (Navgale) in Jalgaon, Maharashtra, India on October 9, 1960. Ajay's family emigrated to the United States shortly after his birth. Ajay excelled at academics at a young age and was a recipient of a National Merit Scholarship in 1978. Educated at Rice University and the University of Texas, Ajay became a gifted geophysicist who pioneered many advances in the field of seismic inversion. He authored multiple publications in leading geoscience journals and his work was featured at conferences throughout the world. His work was integral to the discovery of resource deposits that are critical to the energy needs of modern society. Ajay is survived by his wife, Sutapa Sur; son, Andrew Badachhape; his parents; sister, Maya Bledsoe; brother-in-law, Murff Bledsoe; niece, Grace Barr; and nephew, Nathan Lonsdale Bledsoe.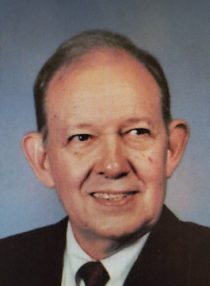 Walter V. Boyle (B.S. '54, M.A. '55) 89, passed away Friday, December 18, 2020. Walt was born July 23, 1931, to Wilma and Walter Jacob Boyle and grew up in San Antonio, Texas, where he graduated from Thomas Jefferson High School in 1949. He then attended Trinity University, San Antonio, before transferring to The University of Texas at Austin, where he graduated with honors with a B.S. and M.A. in Geology. While at UT, he taught Freshman Geology Lab. He joined Shell Oil Company and spent most of his career in New Mexico, Colorado, and Texas. After retiring in the early 90's Walt enjoyed many activities, especially traveling. He is survived by his wife of 48 years, Vada Adams Boyle, sister Marilyn Gray Killinger and sister-inlaw, Linda Adams Taylor and their families, including; several nieces and nephews, great nieces and nephews, and also cousins and many friends.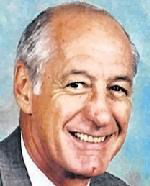 Ben Buongiorno (M.A. '55) passed away peacefully on February 19, 2021. The beloved husband, father, grandfather and great-grandfather was known to all as Granddad. Ben was born on January 29, 1931 to Joseph Buongiorno and Carmella Crisifulli Buongiorno in Albany. Ben's lifelong passion was baseball. He attended St. Lawrence University in New York on a baseball scholarship and earned a Bachelor of Science in Geology graduating in 1953. In addition, he was a member of Alpha Tau Omega fraternity. In 1954, Ben received a teaching fellowship from The University of Texas at Austin's geology department and earned his master's degree in 1955. Ben enjoyed a distinguished career in the oil and gas industry beginning in 1955 with the Standard Oil Company of Texas. Ben was an independent petroleum geologist until his retirement in 2015. The Grass Island Field formerly, the Espirito Santo Bay discovery, drilled by Harry Cullen, was one of Ben's greatest accomplishments. During his career, Ben was president of Gulf Coast Geological Library (formerly Houston Log Library), and a member of numerous organizations and societies, some of those being The Petroleum Club of Houston, Society of Independent Professional Earth Scientists (SIPES), Houston Geology Society (HGS), and American Association of Petroleum Geologists (AAPG). A member of Houston's First Baptist Church, Ben's life was one of faith, family and friends. Ben was a much-loved, husband, father, grandfather, great-grandfather, brother and friend. Ben is survived by his wife B.K. Buongiorno; his brother Santo and wife, Mary Buongiorno of Cambria, Calif.; his sister Ann Lawton of Albany; his two sons and wives, Brian and Lisi Buongiorno of Los Angeles, and Paul and Karen Buongiorno of Chatham, N.J.; daughter, Elizabeth and Clifford McDaniel of Houston, Texas; and stepdaughter, Kay Atkins of Pasadena, Texas; as well as nine adored grandchildren.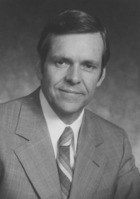 Dwight E. Cassell (B.S. '55, M.A. '58) was born on January 8, 1932 to Eugene and Myrtle Douglass Cassell in Dallas. He passed away on January 16, 2021 from complications of COVID-19. He was preceded in death by his elder daughter, Ellen. He is survived by his beloved wife of 64 years, Linda; his younger daughter, Sally, and her husband, Serge; and his two grandchildren, Wilfred and Emily. Also left behind are Linda's brother, Kent Stanley, and his wife, Clara; along with a host of dear friends, colleagues, and neighbors. Dwight served his country well, receiving honorable discharges from the US Navy, the US Army and the US Marine Corps. He received his Bachelor of Science degree in Geology in 1955 and his Master of Arts degree in 1958, both from The University of Texas at Austin. After finishing his bachelor's degree, his professor of Geology, Dr. Jack Wilson, recommended that Dwight call on a certain young lady whose name was Linda Kay Stanley. Thanks to Jack's playing matchmaker, Dwight and Linda were married on August 13, 1956. After receiving his master's degree, Dwight was hired by Humble Oil & Refining Co. and moved to Kingsville with Linda to begin his career and build their life. It was there that both their daughters were born and where they began a lifelong friendship with JoeAnn Wright. Dwight worked for Humble/Exxon for about 25 years, before he left to work with smaller companies where he could get back to his real passion – Geology. In 1990, he and Linda moved to Austin to "retire", but instead of resting, he began his own oil exploration company. For those who knew him, the world will not be the same without Dwight. He touched so many people's lives with his kindness and generosity.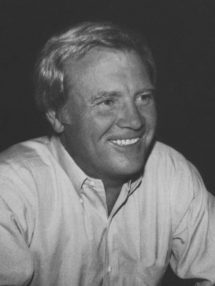 Robert C. Floyd (B.S. '58) passed away on Sunday, the 1st of November 2020, at home in Houston, Texas from complications of Alzheimer's disease. Bob was born in Oklahoma and grew up in Midland, Texas. After attending Midland High School, he went on to excel at basketball and other sports in the New Mexico Military Institute, qualifying for the Enlisted Reserve Corps. Bob then headed to The University of Texas at Austin. He joined the Phi Kappa Psi fraternity and earned a Bachelor of Science degree in Geology. While assisting his ranching family he found himself attracted to legal aspects of the family business, so he joined the International Legal chapter of Phi Delta Phi and went on to earn a Law degree from the University of Houston. Bob became an attorney in 1963, working as an Assistant District of Attorney in Harris County, Houston. He joined Butler & Binion for several years before opening his own legal practice with Floyd, Taylor and Riley. While in semi-retirement, he enjoyed assisting individuals with legal issues in a pro bono capacity. Bob never met a football game or golf course he didn't like. He was an active member of the Houston Country Club, supporter of the Houston Livestock Show and Rodeo, and a proud Texas Ex. Bob was preceded in death by his son, Charles Grant Floyd. He is survived by his daughters, Elizabeth Anne Floyd and Kathryn Allyson Floyd, and their respective spouses, James Thomas and Anthony Petruzzella, his brother Timber Floyd and Timber's wife Peggy as well as his beautiful granddaughter, Isabelle Eloise Petruzzella.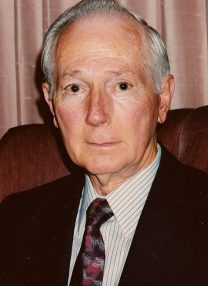 Fred M. Gibson (B.A. '51) passed away on May 18, 2021. After graduating from high school in 1942, Fred joined the United States Marine Corps and served through the end of World War II. During the first two years of his tour of duty, Fred was in the ground forces as part of the Fifth Amphibious Corps in the South and Central Pacific. During the last year of the war, Fred served aboard a Navy cruiser which was part of Admiral Halsey's Third Fleet. He was with the first American troops to land on the Japanese mainland. After World War II ended, Fred attended and graduated from The University of Texas at Austin. Fred held a bachelor's degree from the university and a Fellowship Degree in Life Insurance from The Life Insurance Institute. Fred worked for over thirty years in the life insurance business and retired as an assistant vice-president at American Founders Life Insurance Company in Austin. In his later years Fred stayed busy by working at the Internal Revenue Service Center in Austin, and he retired on December 31, 2005. Fred was preceded in death by his wife of 47 years, Mary Farris Gibson, whom he met and married while attending the University of Texas. He is survived by many nieces and nephews and great nieces and nephews. Fred was a member of Faith United Methodist Church and a Life Member of The University of Texas Ex-Student Association. Fred was a member of The Chancellor's Council of the University of Texas System, The Littlefield Society, The Texas Leadership Society and Longhorn Foundation.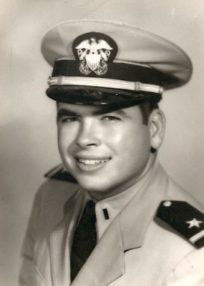 Edwin F. Gilbert (B.S. '52) 91, of CO, formerly of Houston, TX, passed away peacefully at night at his daughter's, Lisa Damico Anderson's home on Saturday, November 7, 2020, with family at his side. He was the father of Lisa (Bill) Anderson and Amber Gilbert, and known as "Papa Texas" to his grandchildren Kellen and Krista Damico. He was also the former husband of Cathy Crosby. Eddie Gilbert was Texas state high school champion in the 100 freestyle in 1946 and 1947. He won the AAU title in the 200 freestyle in 1948 and swam the 4×200 freestyle relay at the 1948 London Olympics. Gilbert competed for the University of Texas in college. He was a Southwest Conference champion and All-American in each of his three seasons at Texas. He served in the Korean War and lived a lifetime of patriotism. Eddie joined the Naval ROTC program at the University of Texas and graduated as a naval officer. Following graduation, he was assigned to duty in Coronado, California. He served in the Navy for two years in both Japan and Korea. He also did a tour in Hong Kong before his discharge in 1954. He returned to Texas to begin what turned into an amazing career in the oil business. Eddie helped others through his philanthropy. After 9/11, he began donating to military charities including "Helping a Hero" to ensure that men and women who served had the resources they needed to begin their road to recovery. Eddie had a full life committed to service and his family and was an American Patriot.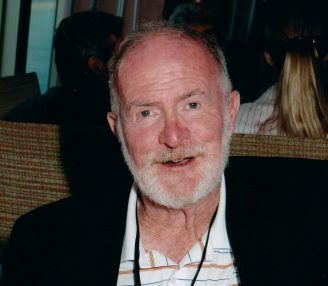 Ernest R. Green (B.A. '58) was born on August 15, 1931, in Brownwood, Texas, and passed away on June 24, 2021 in Midland, Texas. His father was in the oil business and moved the family from Brownwood to Albany, Texas when he was a toddler. He graduated high school from the Texas Military Institute in San Antonio. He spent the years that followed at the Texas School of Mines (now UTEP) in El Paso working in the oil fields, on an oil pipeline in New Mexico, in a copper mine in Arizona, in magazine sales in Canada, and served two years in Germany in the U.S. Army during the Korean Conflict. Upon his return to the U.S., he ventured north to Nome, Alaska to work in a gold mine before returning to college at The University of Texas at Austin. While working at Cardinal Chemical in Odessa, Texas, during a summer break from UT, he met and married Glenda (Sally) Breeze of Midland in 1956. They made their first home together in Austin where Ernest finished obtaining a B.S. in Geology. Ernest began his post graduate career with Halliburton Oil Well Servicing Company in Midland, Texas. The family moved to Long Beach, CA in 1959 after receiving an offer from an Independent oil man in Los Angeles to work as a geologist in the Wilmington Oil Field in Southern California. An opportunity arose to be a part of the THUMS Long Beach consortium composed of five major oil companies drilling for oil off the coast of Long Beach. Ralph spent 13 years in Long Beach during which time he obtained an M.S. in Petroleum Engineering from U.S.C. In 1972, Texas beckoned him home to Seminole, TX where he worked as a Petroleum Engineer for Amerada-Hess. The family then moved to Pampa, TX where he became Chief Reservoir Engineer for Cabot Corporation. After several years, they settled in Midland in 1979 where he worked as a Petroleum Engineer for the First National Bank of Midland before becoming an Independent Consulting Petroleum Engineer in 1981, with his wife joining him as his associate. They worked together until their retirement at the end of September 2019. During their nearly 65 years of marriage, they enjoyed many trips abroad including Canada, Hawaii, Scotland, England, Israel and New Zealand. He was a member of AAPG, SIPES, WTGS, PBPA, a 50 Year Legion of Honor Member of SPE, long standing member of the First Presbyterian Sanctuary Choir, and a Deacon and Elder in the Presbyterian denomination. He was preceded in death by his parents, Louis F. and Carrie M. Green; his brother Louis F. Green, Jr. and sister Carrie L. Green Bagley. Survivors include his wife, Sally of Midland; son Ralph and wife Lynn and grandson Christopher and wife Christin all of Ft. Worth, Texas; several grandchildren, great-grandchildren, cousins, nieces and nephews.
Willard R. Green (M.A. '55) 89, of Midland passed away Wednesday, December 23, 2020 in Midland.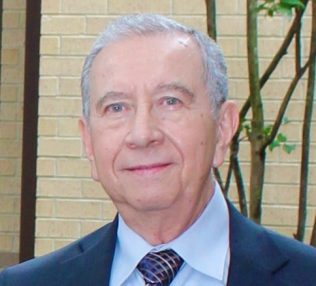 Edgar H. Guevara- Sanchez (M.A. '72, Ph.D. '74) was born on July 18, 1942, and passed away on June 3, 2021.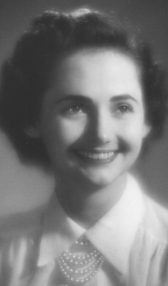 F. Rosamond Haertlein (B.A. '47) died on Dec. 4, 2020, in Fredericksburg, Texas. Ros was born on July 28, 1925 in Laredo, Texas to Bryant and Ruth Allen. Her daughters, Alma and Waldine (Deeny); son, Albert and wife, Cala; grandsons, Bryant and Michael and his wife, Elizabeth; and Ros' sister, Jeanne, are the members of her immediate family. Ros spent her youth in Laredo and Tyler, Texas and Jackson, Mississippi. She attended Tyler Junior College, Belhaven College and graduated from The University of Texas at Austin with a B.A. in Geology. She joined Delta Gamma Sorority while at UT and was an active member for the rest of her life. Ros enjoyed a career as a geologist working for Gulf Oil in Shreveport, Louisiana. While on a field trip in 1949, she met Jim Haertlein, a geologist. They were married in May of 1950. The family grew as they moved from San Antonio, Texas to Casper, Wyoming, then Dallas, Plano and Fredericksburg, Texas. Ros' life was active. Surrounded by the family pets, she always enjoyed reading good mysteries. Ros enjoyed going to musicals in Dallas and letting loose listening to Duncan Holmes play her favorite tunes at the Officer's Club (the Hangar) in Fredericksburg. She would always ask people to come to the Hangar and "Dance off both your shoes" with her. Ros and Jim enjoyed their honeymoon in the Smoky Mountains so much that they traveled annually to the Smoky Mountains where they enjoyed hiking and the beautiful scenery. In addition to raising her family, she was devoted and enjoyed spending the rest of her time volunteering. She had a vibrant personality and brought much joy to those around her.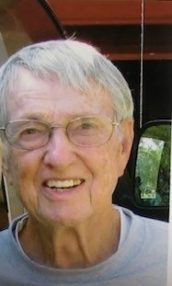 Ruben W. Knowles (B.S. '51) 94, of Lubbock, formerly of Houston, died Saturday, November 28, 2020 at the Carillon in Lubbock. He was born March 26, 1926 in Beaumont Texas, the son of Naomi Madeline Trowbridge Knowles and Lewis Winford Knowles. He was a United States Navy Veteran, having joined the Navy at 17 right out of high school, where he served for 3 years. He graduated from the University of Texas in 1949 with a degree in Geology. In 1956 he married his first wife, Gloria Novoa Brenner, and raised three daughters and one son in Houston, TX. He was preceded in death by his wife, Barbara Hutchinson Knowles, his brothers Lewis Denver Knowles, and Jay W. Knowles and his granddaughter Valerie Olson. Ruben was devoted to Barbara whom he married in 2000. They were accomplished bicyclists and rode daily for many miles and years together. In 1987 they rode across the United States from the Pacific Ocean in Huntington Beach, CA to the Atlantic Ocean in San Augustine, FL. They enjoyed driving from Lubbock to Zihuatenajo Mexico annually, and their Elder Hostel trips to Glacier Park, Washington DC, China, Alaska, Costa Rica, Australia, and New Zealand. Ruben leaves behind his stepson Sig Hutchinson and his wife Nancy Hutchinson of Raleigh, NC and six grandchildren and eight great grandchildren.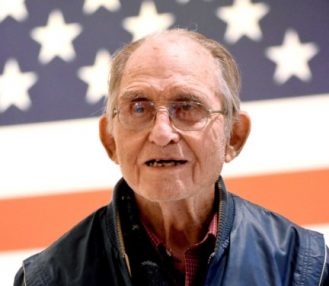 Don Morgan Lawler (B.S. '54) lived 96 amazing and honorable years and was endearing to so many. He was a highly respected leader, man of great character, and devoted husband and father. Don was born in Fayetteville, AR May 19, 1925 to Irene Morgan and Thomas Martin Lawler. He moved to Dallas at the age of 16 and graduated from Highland Park High School in 1943. He enlisted in the Marine Corps and served on the USS Indiana in the Pacific Theater during WWII. He was one of the Marines put ashore on the island of Japan for the signing of the armistice to end the war. After returning home, he joined Geophysical Services Inc. (GSI), where he spent 15+ years leading crews along the Amazon River and jungles of Brazil, the Spanish Sahara desert, the Ganges of India and Alaska's North Slope. His stint with GSI was not consecutive as he paused in the early years to pursue a Bachelor of Science in Geology from The University of Texas at Austin, which is where he met his sweet wife, Beverly, of 64 years. He later joined General American Oil Co., where he was Vice President of Geophysics, held positions with Rosewood Resources and then joined Philips Oil Co. from which he retired in 1985. Don was a member of the Society of Exploration Geophysicists, American Association of Petroleum Geologists, Dallas Petroleum Club, Cadence Club, "Lunch Bunch" of dear friends, and Lovers Lane United Methodist Church. Don is survived by his loving wife, Beverly Williams Lawler, son Scott William Lawler, daughter Lynda Kathryn Lawler, daughter and son-in law, Amy Lawler and Charles Albert (Al) Good, and grandchildren Morgan Good and Kathryn Good. He is also survived by brothers, Lewis Lawler and Robert Lawler and his wife Jeanne, and sister-in-law, Lennie Lawler. He is preceded in death by his son David Steven Lawler and brothers, Thomas Lawler and James Lawler.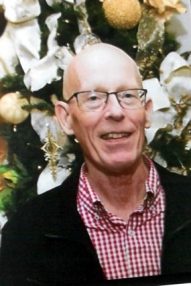 Richard P. McCulloh (M.A. '77) a resident of Baton Rouge, passed away March 4, 2021. Richard was born on June 6, 1951 in Stillwater, Oklahoma. He received his Bachelor's at Oklahoma State University and earned his Masters at the University of Texas. He was a Research Associate with Louisiana Geological Survey at Louisiana State University and was a member of the Union of Concerned Scientists. He was preceded in death by his brother, Scott McCulloh. He is survived by his wife Tomoko McCulloh; sisters: Joicelyn Schaefer, Glynden Bode, and Kristin Reed; one brother: Russell McCulloh; step grandchildren: Hana Marino and Kacie Kozman and one step great grandchild: Shiloh Kozman.
Arnold P. Milton (M.A. '64) a true renaissance man of great integrity and dignity passed away peacefully at home on April 9, 2021 with his loving wife by his side. Although born in New York City on November 11, 1938, while his father was attending graduate school, Arnold staked his claim as a proud fourth generation Texan, not born, but bred. His educational journey began in Tyler, Texas and Panama, while his father was in the Navy, then Houston where he attended Lamar High School through his junior year. He graduated from Longview High School before attending The Colorado School of Mines where he achieved a degree in Geological Engineering and completed his ROTC. He chose The University of Texas at Austin, where he earned a Master of Arts and met the love of his life, Jennie, and continued his active membership in Sigma Alpha Epsilon. Arnold fulfilled his ROTC obligation by serving in Korea for 13 months where he obtained his black belt in Karate. He began his career as a petroleum geologist in Corpus Christi, Texas before moving to Houston and then abroad for assignments in Tripoli, Libya, and Sumatra, Indonesia. Arnold's move abroad with his family enhanced their lives. His professional associations included: American Association of Petroleum Geology, Society of Exploration Geophysicists, Association of International Petroleum Negotiators and Houston Geological Society. Known to his beloved grandchildren as Papa, he was a devoted husband, father, father-in-law, grandfather and friend. The family were long time members of St. Francis Episcopal Church and then Palmer Episcopal Church. Preceded in death by his mother Helen Powell Milton and his father Taylor Milton, he is survived by his wife Virginia Phillips Milton, his daughter Melissa Milton Knauth, son-in-law Joseph Barnard Knauth, Jr, his grandchildren Taylor Milton Knauth and Lucy Rives Knauth, his brother Jarad Sayers Milton and cousins Helen Powell Hayes and John Timothy Post.

James R. "Jim Bob" Moffett (B.S. '61) died on Friday, January 8, 2021 at Seton Memorial Hospital in Austin, Texas of complications from COVID-19. He was 82 years old. Jim Bob was born at home in Houma, Louisiana and at a very young age moved to Houston, Texas with his single mother, Mary, and his sister, Marilyn. Jim Bob received a football and academic scholarship from The University of Texas at Austin. He graduated in 1961 with an award for excellence in geology. Jim Bob later received a Masters Degree in geology from Tulane University. After college Jim Bob continued his close relationship with renowned coach and mentor, Darrell Royal, until Coach's death in 2012. Jim Bob received the UT Distinguished Alumni award in 1981 and remained one of the school's most notable supporters. He began his oil exploration career as a bottom-rung roustabout in the rough-and-tumble Louisiana oil fields by lugging pipe, unclogging pumps and digging ditches. By 1969, he formed an exploration company with two partners, W. K. McWilliams, Jr. and B.M. Rankin, Jr. They took the first two letters of each of their last name and called it the McMoRan Oil & Gas Co. In 1981, with Jim Bob as Chairman and CEO, McMoRan Oil & Gas merged with Freeport Minerals Co. to form Freeport-McMoRan Inc., a Fortune 500 company. Jim Bob sat on a number of non-profit boards including Horatio Alger Association, Children's Tumor Foundation supporting NF-1 research, The University of Texas at Austin, Tulane University, Wildcatter's Club, Alfalfa Club, Audubon Nature Institute and many others throughout the years. Jim Bob was preceded in death by his mother Mary Pollack and is survived by his wife, Laurée Zachariah Moffett, son, Jordan Moffett, daughter, Corinne Moffett, daughter, Crystal Lourd, and son, Bubba Moffett (wife Blair), six grandchildren and his sister, Marilyn Krause.
John S. Orr (B.S. '59) died on Jan. 31, 2021. John was born on June 19, 1933, in Enid, Oklahoma, to William H. and Naomi Williams Orr. He moved to Houston, Texas, with his family, where he attended grade school and high school. After high school, John spent two years on active duty in the U.S. Navy. John graduated from the University of Texas with a Bachelor of Science degree in Geology. He spent the next 10 years working in Mexico and the Middle East. He later worked in Houston; Jackson, Michigan; and Billings. John enjoyed hunting, fishing, hiking, bicycling and gardening in Montana and at his residence in Pipe Creek, Texas. John's parents, older brother Bill and his sister Mary Katherine Lance preceded him in death. John is survived by his brother, Jim and his wife Sue of Austin, Texas; and several nieces and nephews and extended family.
Bernard W. Reiss (B.S. '51) 99 1/2, died on Monday, July 19, 2021, at home in San Antonio, TX. Bernie was born January 18, 1922 in Plainfield, NJ, and was the son of Elizabeth and Philip Reiss. In 1942 he enlisted in the Army Aviation Cadet program and graduated as a 2nd Lieutenant and navigator in January, 1943. He was assigned as an instructor and check rider until January, 1945 when he went overseas to the Pacific as a navigator on B-24 bombers with the 400th Squadron, 90th Bomb Group of the 5th Air Force, flying missions to Borneo, Taiwan and China from Mindoro in the Philippines. He completed 19 combat missions and was awarded the Air Medal with two Oak Leaf clusters. In late July, 1945 his group was transferred to the island of lejima, previously romanized in English as le Shima, just off the coast of Okinawa. He returned to the States in November, 1945 and was assigned to Lackland AFB in San Antonio, TX. He was separated from active duty in January, 1947 but remained in the Air Force Reserve. He briefly attended Rutgers University, transferring and graduating from UT Austin in January, 1951 with a BS degree in Geology. Bernie worked for several companies as a petroleum geologist in subsurface exploration and development, retiring after 34 years in the oil and gas business. Bernie was a member of the American Association of Petroleum Geologists since 1954. In April, 1952 Bernie married Dolores Bading, enjoying a happy, 30+ year marriage until Dolores' passing in January, 1984. After Delores' passing, Bernie married longtime friend Elward Schneider. They shared almost 35 years of love, families, friends and lots of travel. When the course of Bernie's life reached the end, it was in a comfortable place, in the loving home he shared with Elward for more than 30 years. With him in person and in spirit were his beloved spouse, their wonderful caregivers, treasured nieces and nephews and families as well as "inherited" children and families, including precious grand and great grandchildren from coast to coast. Bernie's parents and siblings as well as his first spouse all preceded him in death.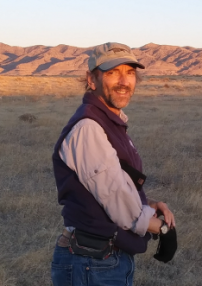 Michael R. Rosen (Ph.D. '89) passed away April 27, 2021 at the Mayo Clinic in Rochester, Minnesota from complications following surgery for pancreatic cancer. He was a Research Hydrologist at the United States Geological Survey (USGS) and was based in Carson City since 2001. Before arriving in Carson City he had worked over 10 years in Australia and New Zealand for various scientific organizations. Michael was born January 19, 1961 in Philadelphia, the youngest of four sons born to David and Gloria Rosen. He was raised in Swarthmore where he attended the public K-12 schools and graduated from Swarthmore High School in 1978. He continued his education while majoring in Geology at Haverford College (BA 1982), University of Rochester (MS 1984) and The University of Texas Austin (PhD 1989), and did postdoctoral research at the University of Minnesota. Michael is survived by his wife of 29 years, Laura Gibson, his children Nick and Emma, and his brothers (Carl, Ralph and Paul) and their families.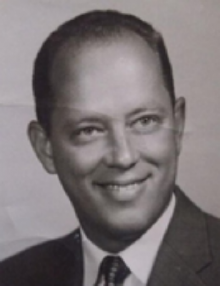 John S. Runge (B.S. '50) 93, of Casper, Wyoming, died January 26, 2021 at his home in Casper. John was born November 16, 1927 in Houston, Texas to Frank and Catherine Runge. He had one brother, Frank Runge, Jr. of Fort Worth, Texas. John attended schools in Houston graduating from San Jacinto High School in 1944. He served in the U. S. Army of Occupation in Sasebo, Japan in 1946 and 1947. John was united in marriage to Patricia Claypool on July 16, 1949 in Wichita Falls, Texas. They had four children Margaret Ann, John Jr. (Jay), Ellen and Paul. After graduating with a Bachelor of Science Degree from the University of Texas in January of 1950, John worked in Odessa and Midland, Texas and Hobbs, New Mexico for Phillips Petroleum, Skelley Oil and British-American Oil Companies until his transfer to Casper in 1960. In 1964 he became a consultant in petroleum geology and in 1974 he formed a partnership with several other geologists doing consulting in petroleum, uranium, coal and hydrology. In 1978 John left the consulting field and merged his oil and gas interests with LR Company in 1979. He served as president of LR Company. John was active in geological groups serving as secretary of the West Texas Geological Society in 1958, as president of the Wyoming Geological Society in 1968, as president of the Rocky Mountain Section of the AAPG in 1973, and as treasurer of the American Association of Petroleum Geologists in 1980-1982. He served on the Advisory Board of the Wyoming Geological Survey from 1969- 1976 and received the Frank Morgan Award from the Wyoming Geological Society for Outstanding Achievement in 1974. He was an honorary member of the Wyoming Geological Society. John's wife, Pat Runge, died in 1988. John then married Emily Snapp on May 12, 1989. They lived together in Casper until his death. John's survivors include his wife, Emily Runge of Casper; daughter, Margaret Ann Burnett (Michael Reimann) of Denver, Colorado; daughter, Ellen Ventura (Michael Ventura) of Koloa, Hawaii; son Paul Runge (LeAnn Runge) of LaPine, Oregon; six grandchildren and seven great grandchildren. John was preceded in death by his parents, his wife, Pat Runge, his brother, Frank Runge, and his son, John Jr. (Jay) Runge.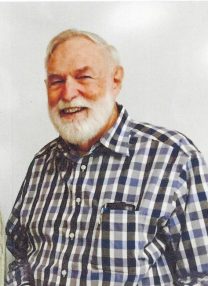 James W. Sansom (B.S. '63) was born in Austin, Texas on January 15, 1937 and lost his battle with Covid 19 on February 27, 2021. His parents were James W. Sansom, Sr. and Genia Jones Sansom. He always liked to say that he grew up in the shadow of the Tower of the University of Texas. In his youth he lived across the street from the UT Memorial Stadium and played there and at the Memorial Museum and on Waller Creek. He graduated from Austin High School in 1954 and received his Bachelor of Science Degree in Geology from UT in 1963. He was a lifetime member of the UT Ex-Students Association. He began his geological career with the Texas Highway Department in February 1962. During this time, Inner Space Cavern in Georgetown was discovered while he was supervising the drilling of the core holes for Interstate Hwy. 35 bridges. This discovery would be one of the highlights of his career. From 1980 until he retired from the State in 1989, he worked for the Texas Railroad Commission in their Surface Mining and Reclamation Division. After retiring from the State, Jim worked as an independent consulting geologist providing environmental geologic assessments for engineers, city and state agencies, and individuals. He was an active member of the Austin Geological Society from 1965 until his death. He was also a member of the American Institute of Professional Geologists and the Association of Engineering Geologists. In 1996 he received the AIPG Public Service Award for his outstanding contributions to achieve a Registration Act for Geologists in the State of Texas and also the AEG award as the Outstanding Engineering Geologist in the Texas Section for his tireless effort for registration. In the past decade, Jim enjoyed volunteering with the UT Jackson School of Geosciences to help with their GeoFORCE educational program to encourage minority students to obtain careers in science, technology, engineering and math. He enjoyed working with the young students and staff of GeoFORCE and was excited with the success of those students. On August 12, 1961 he married Minnie Faye Edwards in Colorado City, Texas. They lived in Austin, and in the 1960's they had two sons, Alan and Marc Sansom. In 2001 they moved to Liberty Hill, Texas. Jim is survived by his wife Faye; his sister Elouise Denton of Dallas; his sister-in-law Dalphene Bruton of Marlin; his son James Alan Sansom and his wife Mesrain (Jeanette) of Austin; his three grandchildren and his greatgrandson; and many cousins, nieces and nephews. He was preceded in death by his parents, his son Marc Hamilton Sansom, sister-in-law Olga Edwards, his brothers-in law Spinks Edwards, Joe Don Denton and John Dexter Bruton Jr.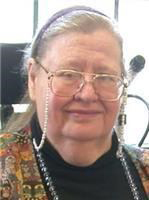 Judith A. Schiebout (B.A. '68, M.A. '70, Ph.D. '73) was born on October 16, 1946, in Tampa, FL, to Joseph and Helen Mae (Castenholz) Schiebout. Judith earned a B.A., M.A. and Ph.D. from The University of Texas at Austin. Judith's vertebrate paleontology doctoral studies were centered in Big Bend National Park, TX. Her most recent research interest involved fossil mammals from the Miocene period of LA. Judith joined the LSU Dept of Geology & Geophysics in August of 1976 and rose to the rank of Associate Professor in 1979. She became director of the LSU Museum of Geoscience that year and later an Associate Curator in the LSU Museum of Natural Science. She retired from LSU in 2016. Judith was a researcher and published 100+ journal articles, reports, and book chapters, either as sole author or in collaboration with colleagues and her graduate students. Judith's students were dear to her, and she often offered wise advice and career guidance to them. She chaired 15 Master or PhD graduate committees for her students. Retirement did not mean a halt to her research as she was actively advising an LSU undergraduate researcher at the time of her death. Her teaching won national and regional recognition: 2001 Assoc. for Women Geoscientists & 2002 Gulf Coast Assoc. of Geological Societies Outstanding Educator awards. She was an active and enthusiastic member of the Delta Kappa Gamma Society, Sigma XI Chapter. Frontiers did not deter Judith. She earned a PhD in geology when few women were in the field. Judith was known for her intelligence, keen wit, tenacity, generosity and kindness. She enjoyed lunches with friends and students, beautiful plants and flowers, and conversations over the phone. She especially loved her constant companions, Loki & Cassia, her cats. Judith entered the hospital with breathing problems not related to COVID-19 on July 29, 2020. She was discharged to a rehab facility where she later contracted COVID-19 in August, 2020. While she recovered from the initial infection, she died of complications on September 24, 2020. She is beloved by many. She will be remembered and greatly missed.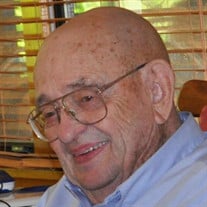 Walter Lee Siler (B.S. '60) passed away on March 27, 2021 at the age of 98 in Moss Point, Mississippi. He was preceded in death by his parents, Gordon Siler and Ruth Ellington Siler. He is survived by his friend Ina Johnson; his children, Barry Siler (Alicia) and Stefanie "Stevie" McCain (Dave); his grandchildren, Abby Browne (Jonathan), Emily Higdon (Billy), Abby Tilley and Colby Breland; and his great grandchildren: Maddy, Jonas, Evan, Stephen, Grace, Azlynn, Claire, William and Owen.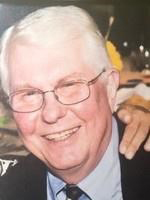 B. Dixie Smith (B.S. '58) was born in Tyler, Texas on Feb 12, 1935, and passed away peacefully in Houston, Texas on Feb 21, 2021. He was preceded in death by his mother, Opal Collins Smith, and his father, Frank Dixie Smith. He is also preceded in death by his sister, Jeanne Ann Smith Morris, and is survived by his loving wife of 45 years, Marja Smith and numerous dear and loyal friends. Dixie earned his undergraduate and law degree from The University of Texas at Austin. He joined the firm of Fulbright and Jaworski out of law school and was made partner in 1975. He was proud to be the first Fulbright attorney to win a case in front of the United States Supreme Court in 1974. He retired from the firm in 1997. Dixie enjoyed his retirement years traveling extensively with Marja, cooking, drinking Chardonnay and graduating from a language school on the French Riviera (with limited success, considering his Texas accent!). He also loved gardening and was very popular during tomato and cucumber season.

Daniel L. Smith (B.S. '58) was born on the 23rd of August 1936, to Virgil Lee Smith and Virginia Lee Whipple Smith. He graduated from Lamar High School in 1954. He attended and graduated from The University of Texas at Austin with a BS in geology in 1958. Dan met Laura Ney Rosemary Heath while attending UT, where Dan was a member of Theta Xi Fraternity. They married on the 7th of March 1960, and were together for 53 years, until Laura's death. Dan then married Betty Joan Hall on the 31st of August 2013. They were married until his death. Still serving as the Executive Vice President of Exploration for Sandalwood Oil & Gas, Inc. when he passed, Dan was a widely respected and prominent member of the oil and gas industry in Houston and around the world. Upon graduation from UT, Dan began his long and distinguished career at Amoco, moved to Roberts and Whitson Corporation, and eventually became Executive Vice President and Exploration Manager for Texoil Company, including having a part ownership of the company. He moved to Texas Meridian Resources Corporation in 1992, where he served as Vice President, Exploration. Dan then joined Sandalwood in 2001. Dan held numerous leadership positions, including Chairman of the House of Delegates for American Association of Petroleum Geologists (AAPG); stints as both President and Chairman of the AAPG; Secretary of the Society of Independent Professional Earth Scientists (SIPES); President of the SIPES Foundation; and President of the Houston Geological Society. He also contributed his time and leadership skills to GCAS, AIPG, NOGS, and LGS. His greatest achievement was receiving the 2011 Halbouty Outstanding Leadership Award, given in recognition of outstanding and exceptional leadership in petroleum geosciences. Dan was passionate about promoting education in the field of Petroleum Geology and mentored numerous young geologists through the years. He was a long-serving trustee and former Chairman of the University of Texas Geosciences Endowment Fund and Member of the Geology Foundation Advisory Council for the Jackson School of Geosciences. His love for geology extended into his extracurricular activities where family vacations became educational, rock-hounding excursions. His wit and fun-loving spirit provided hours of entertainment for his family. Dan is preceded in death by his parents, Virgil and Virginia Smith; sister, Gini Hill; wife, Laura Ney Rosemary Heath Smith; and granddaughter, Hailey Kathleen Bunch. He is survived by his wife, Betty Joan Smith; brother, Virgil Raymond Smith and his wife Cecilia; children, James Raymond Heath Smith, Rosemary Kathleen Smith Bunch and her husband Mark, Heather Courtney Smith Vacker, and Laura Leanne Smith Davis and her husband Rick; step-son, Alan Bradley Hall and his wife Kelly; grandchildren, United States Navy Petty Officer Second Class Austin Rogers Heath Smith, Courtney Alaine Vacker, John Daniel Bunch, Laura Victoria Bunch, Ian Jackson Davis, and Heath Andrew Davis; step-grandson, Bradley McMahon Hall; great-grandchildren, Kaydin Nicole Smith and Zane Michael Emory Smith; and numerous nieces and nephews.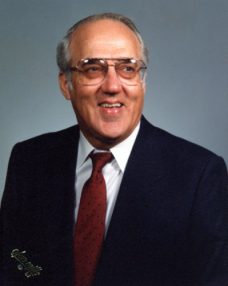 Winston L. Stokes (B.S. '57) best known as "Skip" to his family and friends, peacefully went to be with our Heavenly Father on August 6th, 2021. Skip was born in Houston, Texas, to Winston L. Stokes of Lafayette, Louisiana, and Marquerite Taylor of Ennis, Texas. He grew up as a kid in Ennis, working at his mother's hotel and playing football through high school and into college. He received his Bachelor of Science in Biology from East Texas State University in 1952 and a Bachelor of Science in Geology from The University of Texas at Austin in 1957. He served his country proudly as a member of the United States Air Force and was a Korean War veteran. He had been living in The Woodlands, Texas since 1979. He was a Certified Professional Landman and spent over 35 years working in the oil industry, finishing his career with Tenneco Oil Company. A devoted follower of God, Skip was an Elder at The Woodlands Christian Church for many years and more recently attended The Woodlands United Methodist Church. He is survived by his beloved wife of 66 years Kathryn Fay (Love) Stokes of Waxahachie, Texas; his brother George Stokes and sister Lynette Clark; 3 children, Beverly (husband Ray), Michael (wife Colleen), and Robert (wife Julie); 7 grandchildren, Nathan (wife Mandy), Rebecca (husband Jordan), Shannon (husband Santi), Logan, Allyson, Ashley, and Nicholas; and 3 great grandchildren, Lucas, Charlie, and Emma.
Jesse L. Taylor (B.S. '59) was born in Houston on March 31, 1935. He was the son of Jesse Louis Taylor, Sr. and Zonetta Frankie (Blair) Taylor. He was a 1953 graduate of Jefferson Davis High School (now known as Northside High School), where he played basketball and served as the president of the senior class. He graduated from the University of Texas with a degree in Geology. He briefly attended law school at South Texas College of Law. J.L. worked for the Houston Chamber of Commerce for 27 years, ultimately serving as the International Director under former Houston mayor, Louie Welch. J.L. was a long-time member of Houston's First Baptist Church. He loved sports and the Texas Longhorns, and had season tickets to football games in Austin for many years. Watching the Texas Longhorns win the Rose Bowl in person was one of his happiest moments. He took great pride in teaching his sons to play and love baseball, basketball, football and other sports. He believed deeply in the importance of a college education and graduate degrees where possible. In addition to his wife, J.L. leaves a legacy in his children, Darrell Taylor and his wife, Lisa; and David Taylor and his wife, Marsha; and in his brother Jim Taylor and his wife Margaret. He also leaves his grandchildren, Morgan Taylor Pruet and her husband, Ronald (Tripp); Brooks Taylor and his wife, Lamar; Catherine Taylor Brown and her husband, Will; Graham Taylor; Caroline Taylor; and Colton Taylor; and one great grandchild, Turner Burton Pruet. He also leaves behind numerous nieces, nephews and cousins.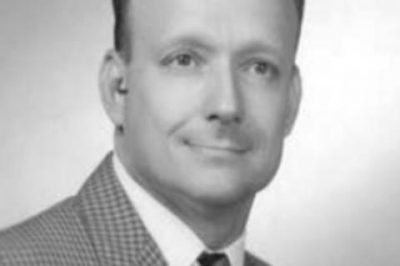 Craig A. Tips (B.S. '48) 95, of Bandera, Texas died peacefully at San Antonio's Methodist Hospital on Wednesday, January 13. Born October 19, 1925 in San Antonio, Texas, he was the youngest son of Frederick Julius Tips, Sr. and Margaret Chambers Tips. His two brothers, Will Chambers Tips and Fred Julius Tips, Jr. preceded him in death. Survivors include his second son, William Ratcliffe Tips of Bandera, Texas, and eldest son, John (Jack) Craig Tips of Austin, Texas and his granddaughter, Lauren Elisa Tips Smith of Leander, Texas, and grandchildren, Jaxon Lovelle Smith, and Preston Adams Smith. Craig attended both The University of Texas at Austin and Rice University at Houston and earned two Ph.D.'s, one in geology and the other in electrical engineering. He worked in the oil and gas industry with Schlumberger and Sun Oil Company as an electrical log interpreter. He served his country in the Navy at the close of World War II. A man of great faith, he attended the First Baptist Church in Bandera where his beloved wife, Ruth Ann Tips who preceded him in death, taught Bible class.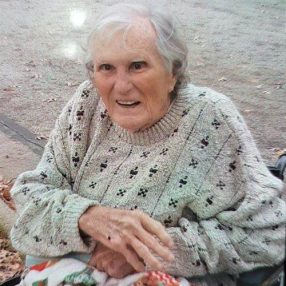 Herbert S. Travis (B.S. '60) age 87, of DeSoto Texas passed away on February 5, 2021. He died at Dallas Presbyterian Hospital surrounded by loved ones. Herbert aka Sam Travis was born in Waco, Texas on January 14, 1934 to Thomas and Ruby Mae Travis. Sam had many achievements in life and was very generous with multiple charities. Sam graduated from Waco High School in 1951. After High School Sam went into the Airforce where he was an air traffic controller stationed in Duncanville Texas. From there Sam attended The University of Texas at Austin. He earned a Bachelor of Science Degree in Geology. He furthered his education at Rice University years later. Sam had a successful career in the computing world. After retirement Sam continued to work to expand his Luther Lane RV park where he helped many people. Sam was preceded in death by his mother, father, brother Charles Travis and brother Richard Travis. Sam is survived by his children Cheryl Travis Farmer, Robin Travis, Janis Travis, Tommy E. Travis and Leigh Travis Hickey. He is also survived by brother Ed Travis and grandchildren, Thomas A. Travis, Mathew Travis, Drew Travis, Dylan Travis, Travis Hickey, Melissa Findley and Tisha Kiser and multiple great grandchildren.
Everette L. Tucker (B.A. '58) was born April 20, 1935 and passed away October 17, 2020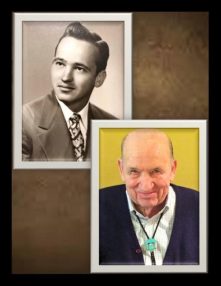 Robert S. Weatherall (B.S. '51) passed away in Houston on Friday the July 30, 2021. He was 92 years of age. Bob was born in Birmingham, Alabama on September 23, 1928. His family moved to Houston where he attended Poe Elementary, Lanier Junior High and Lamar High Schools. He attended Baylor University and the University of Texas, where he received a Bachelor of Science in Geology. During the Korean War, he studied Russian at the Army Language School in Monterey, California. Upon graduation, he served as a Russian language intercept operator in various remote locations around the globe. He returned to the University of Texas Law School in 1954 where he received a LLB with honors in 1957. He was a member of Alpha Tau Omega Fraternity. While in law school, he was also a member of the editorial staff at the Texas Law Review, and a member of Phi Delta Phi Legal Fraternity. He joined Andrews Kurth Law Firm in 1957, where he was a partner for over 30 years. Bob was a lover of all things golf. He enjoyed playing the game, but he enjoyed equally the role of a spectator. He and his beloved Alicia attended US Opens around the country as well as a number of British Opens. He loved music of all kinds, but his special love was Hymns, Big Band, Country and Dixieland. He and Alicia traveled to various climes around the country in order to hear special musical performances. Above all, however, was his love of his Lord and Savior, Jesus Christ. Bob is preceded in death by his wife and love, Alicia Fernandez Weatherall. He is survived by children, Stacy Dardar and husband Floyd, Cary Davis and husband Louis, Michael Weatherall Holloway and wife Susan, George Weatherall and wife Suzanne, Mathis Weatherall and wife Shannon; 14 grandchildren and 11 great-grandchildren.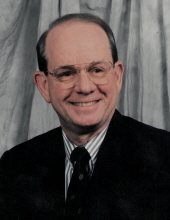 John S. Westmoreland (B.S. '59) passed away peacefully on November 13, 2020, in his home. John was born on June 19, 1935, to Wesley and Lucille Westmoreland in Dallas. He attended University and Highland Park schools. John graduated from the University of Texas in 1959 with a Bachelor of Science Degree in Geology. He spent two years in the Army of which 13 months were served in Korea. He worked for 42 years in the hearing aid industry, seven of which he was National Sales Manager and Director of Marketing for Beltone Hearing Corporation. Following that time, he owned and managed Beltone Hearing Aid Center in Waco, Texas, with 6 offices in Central Texas, along with his wife, Sandra. John was an avid rock hunter who loved rock hunting expeditions in Big Bend. He was preceded in death by his parents. He is survived by his wife, Sandra; two sons, Douglas Westmoreland and his husband, David Guisinger, from New York; and David Westmoreland of Waco, and his children, Alex Westmoreland and wife, Molly, of Ft. Worth, Texas, and Dr. Kathryn Pechacek and husband, Cory, of Garland, Texas; stepson, Danny Stevens and wife, Carolyn, of Des Peres, Missouri, and their children, Hannah, Parker, Connor, and Eli Stevens; and stepson, Andrew Stevens and wife, Leah, of Sugar Land, Texas, and their children, Lauren and Emily Stevens; his brother, Wesley Westmoreland 111 of Las Vegas, Nevada; and nephew, Wesley Westmoreland IV. He is also survived by Carmen Capps, the mother of his two sons.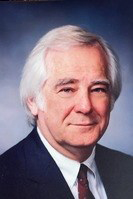 Rex H. White (B.S. '56, M.A. '60) passed away peacefully surrounded by his loving family on April 4, 2021. Rex is survived by his devoted wife, Brenda; sons and daughters-in-law Rex III and Terri White; Eric and Mary Polnau. Lovingly known as Pop Pop, he is blessed by his eight amazing grandchildren, Rankin, Annabelle, Allison, Ella Grace, Katie, Julia, Hannah, and Samuel. Rex Jr. was born in Houston, Texas on September 27, 1932, to Rex and Bernice White. His three great passions were his family, his church and his profession. He lived an amazing adventure, touching so many people along the way. Rex earned a Bachelor of Science and Masters in Geology from The University of Texas at Austin, and worked as a petroleum geologist-geophysicist for Mobil Oil Corporation. This experience led to adventures as a diver in the Gulf of Mexico, working the oilfields and walking the reservations of New Mexico. Rex later returned to Austin to earn his law degree from UT, graduating in 1967 and embarking upon a 53 year legal career focused on oil and gas. He began at the Texas Attorney General's Office and then served as Special Counsel to the Texas Railroad Commission. This led to a brilliant 40+ year career as a Partner in private practice, ultimately opening an independent practice at 65 years old. He continued this for the next 22 years. Rex was a passionate member of the Texas Independent Producers & Royalty Owners Association, serving as a three term President and later as Chairman of its Board of Directors. Rex loved his church, St. Mark's Episcopal in Austin. It was here, along with Brenda, that they found their true community. His family was his greatest love and passion. He and Brenda had an amazing marriage of over 40 years. His grandchildren loved him, and were so blessed to have him in their lives. He leaves a legacy of love, graciousness, patience, and honor that will carry on for many generations.
Robert R. Williams (B.S. '54) 90, died peacefully Sunday, March 7, 2021 in Ridgeland, MS. He was a kind, honest, gentle man who loved God, his country and his family. Born January 26, 1931 in Jefferson, TX to the late Robert Leon and Texie Rogers Williams. In high school, Robert was captain of the Jefferson Bulldogs football team, playing both quarterback as well as defense, and was on the baseball team, too — all the while graduating as Salutatorian and voted Class Favorite. The first member of his family to attend college, Bob graduated from The University of Texas at Austin with a B.S. in Geology in 1953. Through the G.I. program, he drilled water wells in France at Dreux AFB as a First Lieutenant in the U.S. Army Corps of Engineers, and courted his future wife, Robin Richey, who was studying music in nearby Paris. They married June 17, 1956, achieving 64 anniversaries. Also in 1956, he began work with Humble Oil (later Exxon) in Grand Isle, LA. He celebrated all three of their daughters' births in New Orleans, while he gained the title of Division Exploration Staff Geologist. In 1968 Robert and Robin relocated to Dallas as he became Manager of Texas Offshore Exploration for General American Oil. Through his career he was Chief Geologist with W.R. Grace Natural Resources, Vice President of Exploration for May Petroleum, was a founder of Woodbine Petroleum, and then started his consultancy with several clients and was one of the first to gain his Environmental Certification. He was extremely active in the AAPG, SIPES, DGGS, the Houston Geological Society and the Dallas Geological Society, serving as its Vice President. Far beyond his career, his wife, daughters, family and his faith in Jesus were most important. In addition to his parents, he is preceded in death by his younger brother, Jerry L. Williams. He is survived by his wife Robin; his beloved daughters; Claire Williams Aiken (Richard) of Jackson, MS, Alison W. Hogan Vinson (Wade) of Houston, TX and Susan Williams Haas (John) of Austin, TX; grandchildren Robert Aiken (Corey) of Jackson, Elizabeth "Beth" Aiken Hudspeth (Seth) of Jackson; Claire Hogan, Rob Hogan, and Lauren Hogan, all of Austin, TX; Andrew Haas (Eliana) of Long Island City, NY, and Erin Haas and Benjamin Haas, both of Austin, TX, as well as five great grandchildren.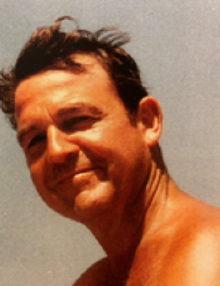 Gary P. Woody (B.A. '58) 87, passed away at his home in Fort Worth, Texas on April 5, 2021. He was born December 21, 1933 in Girard, Texas. Gary graduated from the University of Texas with a degree in Geology and was a member of the Phi Gamma Delta Fraternity, enjoying a life time of friendship with its many members. He also served his country in the U.S. Army. Gary was a hard worker; he retired from IBM after 30 years of service as a successful salesman and later served on the Tarrant County Review Board. His love for God and family was exemplified by the way he lived his life. He was a longtime member of the First United Methodist Church in Fort Worth. Gary enjoyed hiking and spending some of his leisure time visiting with friends at the Colonial Country Club, where he was a member. He was also a member of the Fort Worth Boat club where he enjoyed racing sail boats on Eagle Mountain Lake and won the 1975 Fort Worth Regatta race. He was preceded in death by his parents, B.P. Woody and Idell Cooper Woody, and brother Ben Woody of Wichita Falls. Gary is survived by his two sons, Brett Woody of Houston and Bruce Woody of Dallas, and his wife of 62 years, Lucy Bonner Woody.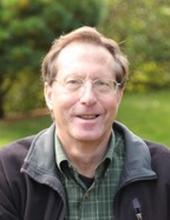 Stephen S. Wright (M.A. '80) 67, of Eagle River, Alaska, passed away at Providence Alaska Medical Center with his wife of 34 years Sarah and his daughter Chelsea at his side. He was born on March 12, 1954, in Denver, CO, to Marjorie (Midge) and Valdon (Rocky) Wright. He spent his early years in Colorado. The family moved to Shaker Heights, Ohio, in 1965. With a fascination in the natural world around him, Steve graduated from the University of Michigan with a Bachelor's Degree in Oceanography Engineering in 1976, and from The University of Texas at Austin with a Master's Degree in Geology. He began his 40-year career as a professional geologist in Denver in 1980. In 1982, while living in Boulder, CO., he met the love of his life and future wife, Sarah Thompson. Steve and Sarah were married in 1986, and became parents in 1988 with the birth of their beautiful daughter Chelsea Paige Wright. In 1996, the family traveled to Alaska to celebrate their 10th anniversary. While sitting at the light at Eagle River Loop and Montague, Sarah mused "how people get to live in a place like this." One year later Steve was transferred to the newly opened Anchorage office and we purchased a home within a mile of the intersection. With their fourlegged pack-mates always ready to go, they began to explore and enjoy adventures throughout Alaska. Whether crosscountry or downhill skiing and snowboarding in the winter, or hiking, paddling any and all floating craft and camping in the summer, Steve loved sharing every aspect of life in the Last Frontier with his family. Steve was a strong and active proponent for the power of education throughout his adult life. He took elementary school students fossil-collecting while in grad school in Austin, recruited and mentored young geologists starting their careers from many U.S. universities, led world-wide groups of professional colleagues on annual geology field seminars and served on many boards and committees for the University of Alaska, the Alaska Geological Society, the Municipality of Anchorage and the State of Alaska. He is survived by his loving wife, Sarah; daughter, Chelsea; and brother, Brent.
Spouses & Friends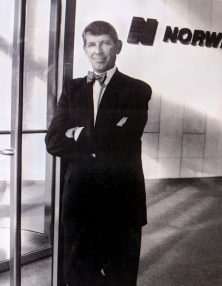 David Bailey (Spouse of Robbie R. Gries, M.A. '70) was born on February 2, 1943 in Denver, Colorado, and died in his winter home in Tucson, Arizona surrounded by his wife, Robbie Gries, his son, James Bailey, his daughter, Anne Auld, his step-daughter, Lynn Gries and his brother, Steven Bailey. David graduated from St. Peters High School in Roswell, New Mexico in 1961 and attended the New Mexico Military Institute from 1961 to 1963. He transferred to the University of Denver and graduated with his Bachelor's degree in business and education in 1966. He and Julie Norton were married soon after graduation and joined the Peace Corps. Their two years of service were spent in Limón, Costa Rica where he was tasked with establishing a credit union. He always thought he was much more successful creating a championship basketball team. David and Julie had two children, James David Bailey and Anne Elizabeth Auld. After a divorce, David was married to Susan Storla from 1982 until her death in 2006. In 2008 he married Robbie (Ruth Roberta) Gries. David's career in banking began with Denver US National which became United Banks of Colorado where he became a senior officer. Later he became President of Norwest Bank and when he retired in 2002 he was President of Wells Fargo Colorado/ Wyoming. Professionally, he was most proud of his support for individuals and families fulfilling their dreams of opening small businesses. He enjoyed advocating and facilitating gender and racial equity. David and Robbie split their time between Denver and Tucson and shared their love of travel, both having visited over 60 countries— twenty of those during their 15 years together. David is survived by Robbie, his son, James, his daughter, Anne, his brother Steven Bailey (Sharon), his sister, Judy Serby (Bruce) and stepdaughter, Lynn Gries. He greatly enjoyed his grandchildren, LaTieka Hubbard, Shawnessee Bailey, Aleonya Hunter, James Hubbard (Samone), Ryan Auld, Grace Auld, Joseph Auld, Katie Auld and five great grandchildren.
Stephen L. Crane (Friend) was a loving husband, father, and grandfather who passed away on Sept. 7, 2020 at the age of 73. Stephen was born on Oct. 13, 1946 in Ft. Worth, TX to Frank and Mary (Spears) Crane. He graduated from Woodrow Wilson High School in 1964, SMU in 1968, and received his DDS degree from Baylor College of Dentistry in 1973. He had a private dental practice for 20 years and taught at Baylor College of Dentistry for 18 years. In 1976, he married Annette Magill Crane. They raised two daughters, Allison and Adrienne. He was a loving grandfather to Frank Salas. Stephen was an avid fossil collector, and found and named numerous new echinoid species. He was a friend to all animals, and rescued countless cats and dogs. He is survived by his wife, Annette Crane, daughter and son-in-law, Allison and Alex Salas, daughter, Adrienne Crane, grandson, Frank Salas, and several cousins. He leaves behind his beloved pets: Persia, Flopsy, China, and Sophie.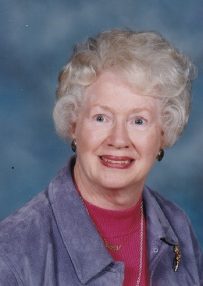 Marion W. DeFord (Spouse of the late Professor Ronald K. DeFord) 93, passed away peacefully at home on January 2, 2021, surrounded by family. She was born November 6, 1927 in San Angelo, Texas to John L. Wier and Mabel Alice Perkins Wier. She attended Trinity University in San Antonio for one year and then transferred to The University of Texas at Austin. Marion graduated with Honors in 1946 with a BA in English and worked as a secretary for the BioMedical Engineering Department of the University of Texas. Marion was a longtime resident of Austin, but had also lived and raised her family in numerous oil company camps in Venezuela, Kuwait and Saudi Arabia. She had previously worked as a secretary for ARAMCO in Saudi Arabia and Gulf Oil Co. in Venezuela, as well as being a homemaker in between. Marion's memberships and activities included Headliners Club, Magna Charta Dames Society, Gamma Phi Beta Sorority, the Waltz Club, Austin Women Club, Longhorn Club, ARAMCO Retirees, and the Covenant Presbyterian Church Choir. She and Ronald DeFord were founding members of the Austin Lyric Opera. She was an avid giver to UT Austin, primarily to Geosciences and Texas Exes but also to the Athletics; Natural Sciences, Fine Arts Blanton Museum, Wildflower Center and many other UT colleges and institutions. Her husband, Ronald K. DeFord preceded her in death, as well as her former husband, William B. Rich. She is survived by her dear friend of many years, Col. William Gregory, USAF Retired; her children, Stephen Rich and Lisa Rich Beck Hunter; son-in-law Sun Down Hunter, grandchildren, Karl Beck (Tara), Sundown West Hunter (Elisabeth), Devlin Hunter and Lindsey Hunter; great-grandchildren, William, Henry and Charlotte Beck; sister and brother-in-law, Marjorie Wier Eason and John Eason; and nieces and nephews, Erik Eason and John and Evelyn Eason, and many other wonderful extended family.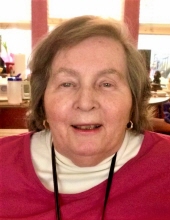 Ruth C. Doney (Spouse of Hugh H. Doney, Ph.D. '66) 90, passed away peacefully at her home in Keller, Texas on July 24, 2021. She was surrounded by the love of her family at the time of her passing. Ruth was born September 14, 1930, at her family home in Palmerton, Pennsylvania. She was the youngest of five children born to Samuel and Cora Costenbader. Upon graduating from Stephen S Palmer High School in 1948, Ruth went on to earn a Registered Nursing (RN) degree from Easton Hospital School of Nursing in 1951. After nursing school, Ruth moved to Carlisle, Pennsylvania to attend Dickinson College to study Biology. While at Dickinson, Ruth met the love of her life Hugh Doney. The two wed on June 12, 1955, which also happened to be the day Ruth graduated from Dickinson with a B.S. in Chemistry. Ruth and Hugh moved to Austin, Texas in 1956 for both to attend The University of Texas at Austin. Ruth received her M.A. degree in Experimental Zoology in 1958 and Hugh earned a PhD in Geology in 1966. After a 5-year stint in Corpus Christi, Texas where two of their three children were born, Hugh and Ruth moved to Monroe, Louisiana in 1964. Monroe was home for Hugh and Ruth for 50 years and the birthplace of their third child. While Hugh taught Geology as a professor at ULM, Ruth worked for 40 years in many local hospitals as an RN in the ICU, CCU and Emergency Room. Ruth is preceded in death by her mother and father, Cora and Samuel Costenbader and her siblings, Catherine Barstow, Earl Costenbader, Carl Costenbader and Ralph Costenbader. Ruth is survived by her beloved husband Hugh, her three children Kim Doney Champine, Carl Doney and Deborah Doney Walker and their respective spouses Art Champine, Elena Doney and Joel Walker. Ruth is also survived by her five grandchildren, Morgan Champine, Branden Champine, Austin Champine, Kendall Walker and Quinn Walker.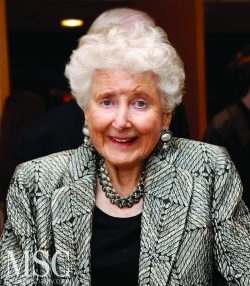 Edith J. O'Donnell (Friend) On November 14, 2020, Texas lost a champion of education, science, and the arts. Edith O'Donnell was a respected philanthropist whose generosity, vision and commitment to education have made lasting impacts on The University of Texas at Austin. She was 94. O'Donnell and her husband Peter O'Donnell Jr. left a lasting legacy of support and philanthropy at UT, including the Jackson School of Geosciences. One of their enduring legacies is UT's Oden Institute for Computational Engineering and Sciences. Over more than two decades, the O'Donnells' generosity led to the creation of multiple endowed faculty chairs, graduate fellowship programs, postdoctoral fellowship programs, endowed visitors' programs, excellence funds, and even the building the Oden Institute calls home — the O'Donnell Building for Applied Computational Engineering and Sciences. "The generosity of Peter and Edith O'Donnell led to the creation of an institute that was ahead of its time in challenging the traditional boundaries between mathematics, computing, and scientific and engineering applications," said Omar Ghattas, the John A. and Katherine G. Jackson Chair in Computational Geosciences and Director of the Oden Institute's Center for Computational Geosciences and Optimization. "The result has been remarkable in advancing both the foundations of the field of computational science and the applications of computational science to achieve tremendous societal impact across engineering, science, medicine, and the geosciences. None of this would have been possible without Peter and Edith's vision and support." O'Donnell was also known for playing a pivotal role in advancing educational and arts endeavors in her adopted city of Dallas. O'Donnell and her husband co-founded the O'Donnell Foundation in 1957, and for many years most of their gifts — which total $780 million, according to her husband's published memoir — were anonymous, according to her obituary in the Dallas Morning News. One exception to O'Donnell's anonymous style of largesse came in 2014, when she gave $17 million to The University of Texas at Dallas for the creation of the Edith O'Donnell Institute of Art History. But by no means did O'Donnell limit her philanthropy to the arts. O'Donnell and her husband also made major contributions to the UT Southwestern Medical Center and the Perot Museum of Nature & Science. Born on Aug. 27, 1926, to Percy Jones and philanthropist and civic leader Ruth Leggett Jones, Edith Jones attended public schools in Abilene before graduating from the Hockaday School in Dallas in 1944. She attended Mills College in Oakland, California, and later graduated from UT Austin in 1948. On Nov. 22, 1952, she married Peter O'Donnell Jr. Her commitment to philanthropy extended to the AT&T Performing Arts Center, Big Thought, Booker T. Washington High School for the Performing and Visual Arts, the Dallas Museum of Art, Meadows School of the Arts at Southern Methodist University and the College of Fine Arts at UT. She also never forgot her hometown. She made frequent contributions to the Grace Museum and the Paramount Theater in Abilene. She arranged for the contribution of 2,000 volumes from the University of Texas Libraries to establish an art history library at the Grace Museum and enhance the museum's distance learning program for the benefit of rural communities. Her most prominent awards included the Linz Award, the University of Texas Distinguished Alumnus Award, the Hockaday Medal, the Doty Award from UT Austin's College of Fine Arts and an honorary doctorate in humane letters from Southern Methodist University. O'Donnell is survived by her husband and their daughters, Ann Stevanovich of Dallas; Carol Kradolfer of Boise, Idaho; Ruth Mutch of Dallas; and six grandchildren.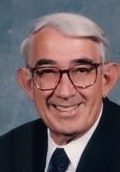 James C. Patterson (Friend) passed away on September 29, 2020 in Houston Texas after complications due to kidney issues. Jim was born May 8, 1929 in Oxford, Arkansas, to Davis S. and Vera M. Patterson. He is survived by son Mark Patterson, and daughter in law Laura Patterson of Houston Texas; daughter Nancy Patterson of New Orleans, Louisiana; son in law Ben Cleary and grandson Alexander Cleary of Mechanicsville Virginia and many more nieces, nephews and friends. He was preceded in death by his wife Marjorie and daughter Catherine Cleary. Jim attended primary and secondary school in Jonesboro and Little Rock Arkansas. He graduated in 1947 from Little Rock senior high school. Following high school graduation, he began studies at Little Rock Junior College transferring to the University of Arkansas at Fayetteville, where he received a Bachelor of Science degree in zoology and chemistry in 1950. When the Korean war started June 25, 1950, Jim received notice from his draft board to report for duty. He trained for 13 weeks at Chaffee Arkansas and Fort Sill Oklahoma before he shipped out for Korea. He was subsequently assigned to the 64th field hospital in Pusan as a chief medical laboratory technician, a position he held until his honorable separation on December 30, 1952. Military service completed, he traveled to Dallas, Texas and was hired by National Geophysical Company (NGC) to work on seismic crews. In May 1954 he accepted a job with Continental Oil Company again working on seismic crews. While working for Continental (later Conoco) he developed a passion for geology and geophysics. Jim worked 37 years for Conoco retiring in October 1991 as vice president for Exploration and Production North America. Jim's job with NGC brought him to Rawlins Wyoming in 1953 where he met and married Marjorie Davis, his wife for 57 years. They moved frequently living in Los Angeles, New York, and many places in between. In 1969 Jim received a promotion and moved to London, England with his family. The family lived overseas for about 12 years with residences in London, England and Cairo, Egypt. These were exciting times, made even more so by the many close friends they made in diverse parts of the world. Jim was a member of numerous professional organizations including the S.E.G., AAPG "Associate Member", G.S.H., H.G.S. and the University of Texas (UT) Geology Foundation Advisory Council where he served as chairman for 2 years. He established the James C. Patterson endowment fund for excellence in the geophysical sciences at UT.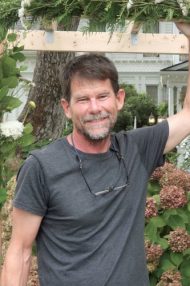 Peter Van Metre (Spouse of Barbara J. Mahler) was born January 18, 1956, and died on May 8, 2021 in a tragic motor vehicle accident in East Texas, en route to visit his oldest daughter and her family. He was 65. His wife Barbara Mahler was critically injured and remains hospitalized. Their beloved dog Bella was also killed. Born in Waterloo, the youngest son of Judge and Mrs. Peter and Lucie Van Metre, Pete graduated from West High School in 1974, where he was a champion wrestler and average student, before going onto college at the U. of Iowa and then the U. of South Florida. He married Lynn Elikan and raised 3 children. He married Barbara in 2007, his partner in work and in life. Pete was active, thoughtful, supportive, and kind, a good person, and a great dad. Pete's 40-year career at the U.S. Geological Survey began as a technician and ended as scientist emeritus. Along the way, he earned an M.S. in Hydrology from the U. of Arizona at age 33 and a Ph.D. in Geology from the University of Rouen, France, at age 51. An athlete and outdoorsman in his youth, he became a pioneering environmental scientist, authoring over 100 scientific articles on water quality, and beloved as a mentor and colleague. His discovery that polycyclic aromatic hydrocarbons (known human carcinogens) were increasing in U.S. water bodies over time due to the coal-tar sealant used on parking lots and other surfaces led him to testify before Congress and to state and municipal bans that protect 25 million Americans today and counting. When not Thinking Great Thoughts, Pete was planning to work with Barbara in their heirloom apple orchard in southwestern New Mexico, enjoy life off the grid in the south of France, relax with friends at their home in Austin, paint more, talk politics with his brother, and spend time with his 3 grown children and 3 young grandchildren. Pete is survived by his wife Barbara, his brother Joseph (Susan), his former wife Lynn and their children Laura (Aaron Baum), Emily (Jordan Krinsky), and Sam and grandchildren (Mira, Yael, Miles), and his stepmother Jan Van Metre of Waterloo. He is preceded in death by his brother Charlie, father Peter Van Metre, and mother Lucie (Chapman) Rathert.
Staff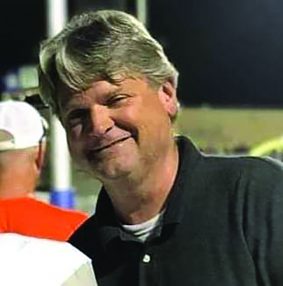 David Douglas Boling, 53, of Vidor, passed away May 17, 2021. David was born on Jan. 25, 1968, in Leavenworth, Kansas to Donald Dean Boling and Nancy Louise White. David Boling was a man of steadfast dedication, devoting his life to God and his family. He met the love of his life, Diane, in 1990 at a Christian rollerskating night. Her family became his shortly after, and he spent his time working persistently to provide for them. David was a highly intelligent man, but he was still notorious for making silly jokes that would make everyone who heard them (including himself) laugh uncontrollably. His endless talents never failed to amaze. Whether he was performing magic tricks, singing, or playing any type of instrument he could find, his antics would always leave people with a smile on their face. Spending 27 years at The University of Texas at Austin, David easily cultivated a varied array of friends and colleagues over his many years of hard work. David was an avid collector of coins and deeply appreciated the beauty and history they held. He was an adventurer at heart and could often be found on cruises or cross-country trips with his beloved family. His love for God was genuine and deep. He used his talents to worship the Lord by singing in the choir at his church. David Boling was a Godly man who could light up a room with his contagious smile, his kindness and selflessness is embodied in every person whose life he touched, and he will not be soon forgotten. Left to cherish his memory is his loving wife Angeline Diane Boling; sons Deniquan Boling and Chris Boling; daughters Alicia Blackshear and husband George, Christie Barnhart and husband Stephen, Nicole Townsley and husband Justin, and Casondra Wood; brothers Dan Heath and Darrell Boling; nine grandchildren and four great grandchildren.