Jackson School Brings Earth in 2100 to Masri Institite
December 4, 2018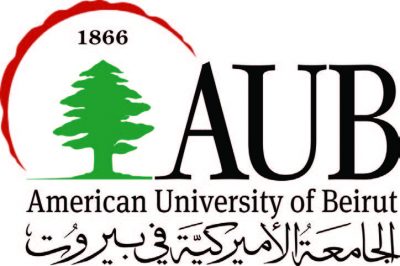 In April 2018, The Masri Institute for Energy and Natural Resources at the American University of Beirut invited Associate Dean for Research David Mohrig to present on the Jackson School of Geosciences' research vision for studying natural resources and the environment, and their effect on society.
Mohrig delivered two talks as part of his visit. One described the new Jackson School research initiative, Earth in 2100: Water, Energy, Land Use and Climate, and the other focused on his own research on how extreme weather events affect rivers and coastlines.
Earth in 2100 is a research initiative described in the Jackson School's new strategic plan. The initiative focuses on how issues related to energy, climate, water, land and other areas concerning the environment and natural resources, will impact society within the next century and how humans can prepare to face them. The initiative was also the launching point for Planet Texas 2050, a UT-wide research program that treats Texas as a laboratory for environmental issues facing the world.
"The environment is definitely a challenge that the geosciences have a lot to contribute to," Mohrig said. "And we probably have a couple dozen faculty [at the Jackson School] who specifically work on integrated environmental science."
Alan Shihadeh, dean of the Maroun Semaan Faculty of Engineering and Architecture at the American University of Beirut, said that the initiative is an inspiration for research at his own program and is interested in hearing how UT and the Jackson School approach these pressing global issues.
"These problems require intellectual agility, radical collaboration and tolerance for ambiguity," Shihadeh said. "I look forward to hearing about how Texas is cultivating this mental landscape."