Graduate Students Host An Evening on Texas Water
December 4, 2018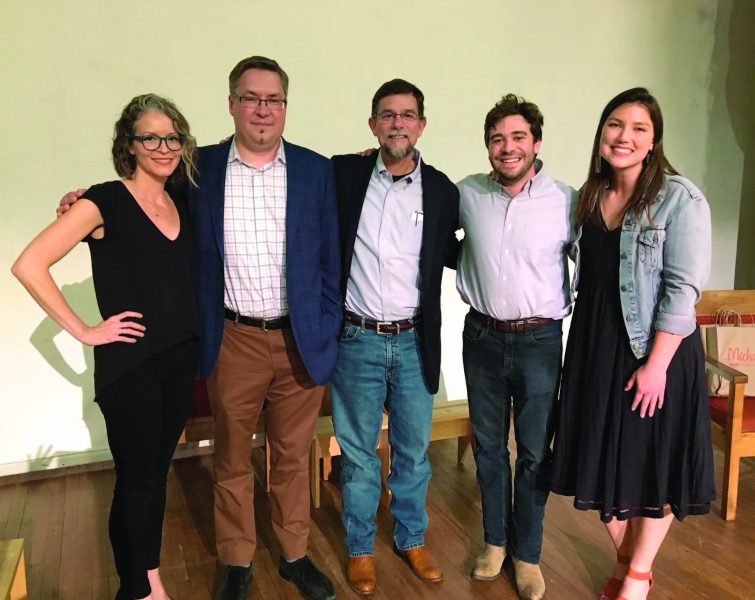 About 200 people filled Austin's Scottish Rite Theater on April 27, 2018, to attend "An Evening on Texas Water," a unique event exploring the past, present and future of water in Texas sponsored by the Jackson School of Geosciences and organized by graduate students.
The free, public event mixed art, science and policy. It featured a screening of the multi-award winning film "Yakona" with music performed
by a live quartet. The film is a visual exploration of the San Marcos River, which is located about 30 miles south of Austin. It follows the river over space
and time, tracing its path from source to sea and its history from prehistoric times to the present.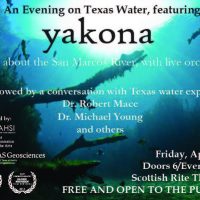 The screening was followed by a panel discussion with water experts, policy makers and advocates who focus on water research and policy in Texas.
The discussion helped bridge the often disconnected worlds of academic research, public policy, law, environmental regulation and environmental advocacy.
The panel included:
 Robert Mace, chief water policy
officer at the Texas State University
Meadows Center for Water
 Vanessa Puig-Williams, executive
director and general Counsel for
the Trinity Edwards Springs
Protection Association
 Michael Young, associate director of
the Bureau of Economic Geology's
Environment Division.
"I think the most exciting thing about the event is that these folks all came from different backgrounds and almost everyone was being introduced to something new," said graduate student Michael O'Conner, who helped organize the event with graduate student Caroline Hackett. "We had members of the film, music, and environmental science communities all in one place, and each group left with something more than what they came in with."