Memorials
December 11, 2019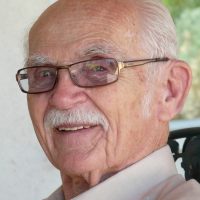 Peyton O. Abbott (B.S. '50) passed away on March 7, 2019. He was born to Agnes Weed Abbott and Merlin C. "Jack" Abbott in Houston on September 10, 1927. He was raised in Austin and graduated from The University of Texas at Austin with a degree in Geology. He married Geraldine (Gerri) Jaye in 1956 and had a son, James Travis Abbott, in 1957 and a daughter, Laura Kathryn Abbott, in 1962. In 1963 the family relocated to Pueblo, Co, where he spent his career at the United States Bureau of Reclamation and the United States Geological Survey. After retiring, he and Gerri travelled extensively, exploring their shared passion for nature and history. He moved back to Austin to be near family after Gerri's passing in 2012. He is survived by son James Travis Abbott (Susan), daughter Laura Kathryn Abbott (Tim Wilson), and his cherished grandchildren Samantha Abbott, Nick Abbott, Tom Abbott, and Alan Wilson.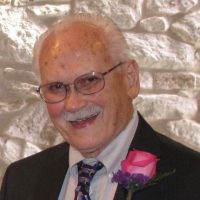 Samuel C. Adair (B.S. '56) passed away on May 18, 2019 at the age of 92. Born in Nocona, Texas, Sam grew up with 7 brothers and sisters on a farm. He was drafted into the navy at 17 years of age to serve our country in the Korean War. After his service, he was honorably discharged and traveled to Ft. Worth to attend Texas Wesleyan College. While living there with his grandmother Callie Reynolds, Sam met his true love Doris Giles, who lived just across the street. They married in 1950 and spent 69 awesome years together. He was re-drafted in 1952 and served in the Navy until being honorably discharged in 1954. Sam finally graduated with a degree in Geology from the University of Texas and started his career at Esso. Sam and Doris lived in several places in the US and had two children, Sam and Donna. In 1963, Esso Libya offered him the chance to work in Tripoli, Libya. After many unusual experiences including survival of the "The Six Day War" when Gaddafi took over, they lived there for 6 years and traveled extensively throughout Europe and Africa. Esso Europe transferred him to England in 1970 where he enjoyed the fine English customs and developed an attraction for antique clocks and high tea. After 8 years in England, Esso Norway moved him to Stavanger. Sam loved this beautiful country and the friendly people there. He was very involved with the church there started by ex-pats. Sam came back to the US in 1980 to finish his career with Exxon after 35 years of service. Sam walked closely with God and shared his love of Christ everywhere he went. Sam was one of the founding members of Walden Community Church and helped build it from the ground up in 1982. Sam was admired by his friends, family and coworkers for his integrity, core values and strong work ethic. He never missed a day of work, which was commemorated by an award from Exxon. Sam will be missed, but he is in a much better place with his Lord and Savior Jesus Christ. Preceded in death by his parents Samuel Clyde Adair and Lorene Boyles and grandson Mark Daniel Adair, he is survived by his wife of 69 years, Doris Adair, his son Samuel Clyde Adair, daughter Donna Sue Adair Frenzel, granddaughter Heather Adair Rohani and grandsons Christopher and Bryan.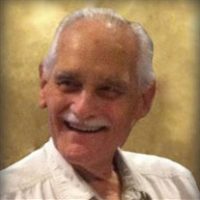 Terry V. Bills (B.S. '55, M.A. '57) served as a Sergeant in the Korean War in the South and Central Theatre from 1947 to 1952. He was honorably discharged in 1956. While serving in the Marine Reserves, he attended the University of Texas earning his Master's Degree in Geology. He moved to Lafayette in 1960 beginning his career in oil and gas with Unocal. In 1962, he launched his own oilfield company called SEVARG. In later years, he recruited his nephew Dave and his daughter Linzee to work side by side for many years. He enjoyed telling very lengthy war stories, siting incredible historical facts, recapping trips across the world and life experiences. Terry was preceded in death by his wife, Barbara Guidry Bills; his parents, Terry Vance Bills, Sr. and Mildred Phelps Bills; and his five sisters. Survivors include his three sons, Gordon, Jonathan and Daniel; two daughters, Marjorie Cupit (Wayne) and Linzee Evans LaGrange (Kenny); one great grandchild, Ayden Fontenot.

John L. Boone (B.S. '73, M.A. '79) died on January 9, 2019 at 68 years old. John was passionate about his intellectual calling. He loved true science, particularly geology in its myriad forms. A single course in geology while attending Wofford Junior College in Spartanburg, SC resulted in a lifetime fascination with the subject. In 1971, John transferred to The University of Texas at Austin to pursue his interest, earning BS and MA degrees in geology. His keen mind led him to constantly read about discoveries and theories about the Earth's formation, its secrets, its resources, and the geology of places beyond Earth. After graduation, his oil and gas career began at Getty Oil Company in Houston. Business was booming and he chose to move to Corpus Christi to join TexasO Production Co., and then moved to Tondu Corporation, a small independent company. When the "boom" went "bust," he found new challenges at Everest Minerals, where he evaluated oil and gas deals and explored for uranium. He also became the company's de facto IT trouble-shooter with the introduction of computers and printers, which kick-started his life-time interest in the latest technology for computers, phones, TV, AV and every other thing that plugged into a wall until Bluetooth and wireless were developed. In 1986, John changed the focus of his career to hydrogeological and environmental assessment at Conoco, Inc. When he received his 5-year pin, he moved on, with time at GSI, RMT and ERM, all environmental consulting companies. He ultimately joined Arcadis U.S., Inc. as a Principal Geologist, actively consulting there through November 2018. John was always torn by his desire to truly remediate environmental damage in opposition to most clients' desires to do as little as possible for the least amount of money. He worked tirelessly to find acceptable solutions for cleaning up the Earth. He was a past member of the American Association of Petroleum Geologists, the Corpus Christi Geological Society, the Houston Geological Society and the National Groundwater Association. Hurricane Harvey captured his interest (and house) and resulted in an obsessively researched article specific to his Lakeside Forest neighborhood. He mapped precipitation totals for the Harvey deluge, researched historical rainfall data in the area, surveyed maximum flood elevation at his home, and determined an average recurrence interval of 34,000 years for a similar event. He was passionate about history — from the Greeks and Romans to the Franco Prussian wars to World War II to Vietnam to today's tumultuous climate. He understood history and put it into the context of today's events. A day discussing history with John was a day in a graduate-level history course. One of John's most consuming passions was a small plot of land near Yorktown, Texas, where he loved spending time working and, occasionally, pig hunting. He nurtured the land, observed the wildlife, watched the changing of the seasons and reveled in nature. He was a true outdoorsman. John was passionate about good food and wine and relished eating and drinking with friends and family. He loved cooking for his wife Marta and was famous among family and friends for his annual Christmas Eve spread. John was a man of many talents and interests. He piloted his V-tailed Bonanza, sailed, rode horses, bicycles and motorcycles, played classical guitar, ran, skied, wind-surfed, kayaked, canoed, hiked, worked out, played tennis and was an all-around handy man. He had a great sense of humor and was a voracious reader. For many years, he and Marta regularly attended performances presented by Chamber Music Houston, as well as those by the Houston Symphony and Austin Classical Guitar Society. However, his first date with Marta in 1981 involved flying her in his private plane from Corpus Christi to Houston to see and hear the Rolling Stones in the Astrodome. Their return trip to Corpus that evening was very romantic as they watched the Orionid Meteorites streak through the crystal-clear night sky from the Cessna's front wind screen. John admired and respected Marta's wit and intelligence, her drive and determination. John was predeceased by his parents, Ellen and John A. Boone, MD. He is survived by his wife of 33 years, Marta B. Bianchi; brother, David (Rosaline); their children Kate Boone Airhart (Ernie) and John G. Boone; his sister, Anne Boone; her children Christine Reed Johnson (Vaughn) and Daniel Reed (Mandy). Marta's sister, Beth Frantes (Tom), their sons Matt, Gus and Truett, and Marta's brother Cletus Bianchi (Daphne), and their daughters Sophia and Marina, loved and supported John and Marta through the many long months of fighting metastatic prostate cancer. In lieu of flowers, the family welcomes memorial contributions to the "John C. Bianchi, Jr. & John L. Boone Endowed Presidential Fellowship." This Fellowship was established in appreciation for The University's excellent education which resulted in John's lifelong geology career, and in memory of Marta's father, John Bianchi, who was a 1949 UT geology graduate and had a long, successful oil and gas career as well. The Fellowship at their alma mater will be used to provide financial support to academically outstanding graduate geology students.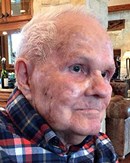 Rodney J. Camp (B.S. '43), born September 16, 1922, passed away on December 7, 2018 surrounded by family and loved ones. He was raised on a farm just north of Helotes by his parents, John F. Camp, Sr., and Martha Lenora Laughter as well as his beloved grandmother, Nanny. Vacations were spent at Blue Cedar Ranch at the headwaters of the North Prong of the Medina River, his favorite place on this earth. His father purchased it when he was only 6, so it was an important part of his entire life. This upbringing instilled in him a lifelong love of nature, the country, the outdoors and all God's creatures. By Rodney's high school years, the family had moved into San Antonio where he graduated from Jefferson High School in 1939. He continued on to The University of Texas at Austin where he obtained his degree in Geology in 1943. While there, he was a member of Pi Kappa Alpha social fraternity and Sigma Gamma Epsilon scholastic fraternity. Upon graduation, he enlisted in the Army and served as a Staff Sargent until shortly before his marriage on April 19, 1946. Rodney's cousin was a boarding student at St. Mary's Hall. She had a classmate, Martha "Pete" Otto, who was one of the friends invited to a senior year House Party at Blue Cedar Ranch. Rodney's mother assigned him the duty of showing the girls around, and he took a "shine" to one who also enjoyed the outdoor things he did! It wasn't long before he was riding his Harley out to her family's ranch to go "courting" which led to a marriage that lasted until her death in 2009. Rodney worked as a geologist for Camp Oil Company and lived in San Antonio, Casper, WY and, primarily, Midland, Texas, until his retirement. At that point "Pete" and Rodney returned to their beloved Hill Country, living near Medina. Those years were spent breeding, raising and showing miniature horses with their Horses, Limited business. Rodney was always involved in the local community. He was Chairman of the Building Committee of St. Christopher's Episcopal Church when the new Parish Hall was built. Both were early supporters of the Medina Community Library as well as other organizations including Peterson Regional Medical Center and the Southwest Seminary. Preceded in death by his parents, his brothers John Jr., Tom and Bill as well as his beloved wife. Rodney is survived by his daughter Kathleen Casper Lackey David). Rodney J. Camp was a true gentleman–a very gentle soul who thought of others before himself. He was an extraordinarily giving, sweet, generous man with a lovely sense of humor who has left many wonderful memories to be cherished forever.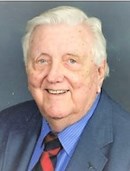 James Wallace Collins (B.S. '56) passed from this world on August 5, 2019 at home surrounded by family. Jim was born in San Antonio, Texas, to James Elmore and Grace (Charlton) Collins. He was very proud to have been born across the street from The Alamo and to have been named after his grandfather James Wallace Collins, who was the San Antonio Fire Chief in 1897. He moved to Corpus Christi in 1939 and loved the Bay and sailing, and later loved telling stories of the way Corpus Christi was before the War. Though too young to serve in WWII, he did his part by carving balsa models of warplanes used by the Navy in flight training at the Naval Air Station Corpus Christi. After high school, Jim attended Texas A&I in Kingsville and worked summers in the oil field and refineries. He joined the Army in 1950 and served as part of the NATO forces in Europe as a tank mechanic. He was discharged in 1952 and went on to earn a degree in Geology from The University of Texas at Austin and become a lifelong Texas Longhorn fan. Jim met Betty Lamar, his wife of 61 years, while working for Tidewater Oil Company in Houston. After a brief transfer to New Orleans, where their two children James Lamar and Martha Ann Collins were born, the family returned to Corpus Christi in 1963. Jim became an independent Geologist in 1969 and filled out the rest of his career generating Oil and Gas deals while serving the Corpus Christi Geological Society. While he served the Geological Society in many roles, Jim most loved the opportunity to mentor young Geoscientists. Jim had a passion for woodworking and sailing, which he combined to build a homemade "Funfish" sailboat from scratch. He also often handmade toys for his children and grandchildren. He loved gardening and tending to his Koi pond and passed as much of this love of outdoors and working with his hands on to his children and grandchildren as they could learn. He also had a passion for cars and flew his own plane. Jim is preceded in death by his parents. He will be missed most by wife Betty, son James L. (Patricia), daughter Martha, grandchildren James Keith, Lora, and Stefan Collins; and Melissa and Justin Crocker. He also loved spending time with great grandchildren James David, Westley and Lilith.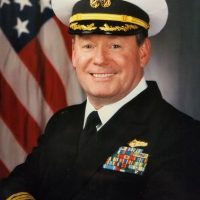 Matthew K. Davenport (B.A. '83) 59, passed away on the September 6 after a year-long, hard-fought battle with cancer. He was surrounded by his wife and children and knew how much he was loved. He was born in Amarillo, Texas on July 3, 1959. Matthew graduated from The University of Texas at Austin with a Bachelor of Arts in Geological Science in 1983. He later received his MBA from The University of Texas San Antonio. Matthew went through Officer Candidate School in Pensacola, Florida and became an Officer in the United States Navy in 1988. He spent 30 years in honorable and dedicated service to the Navy and the Nation. He served as a Naval Intelligence Officer in each war subsequent to his induction into military service. He received countless awards, the final of which was the Legion of Merit, a military award of the United States Armed Forces that is given for exceptionally meritorious conduct in the performance of outstanding services and achievements. He will be greatly missed by his family and all who knew him. Matthew was preceded in death by his father David E. Davenport. He is survived by his mother Betty; his sister Linda; his wife Deborah; his son Ellison (Caitlin); his daughter Carly (Jake); and his son Ethan. He was lovingly known as Skipper to his 2 granddaughters Harper and Stella.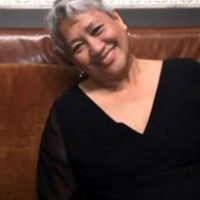 Louisa E. Eclarinal (B.A. '91), 59, passed away unexpectedly on February 11. Affectionately known as "Louie" by her friends and family, she was a strong woman who passionately loved those close to her and vigorously protected everything she cared about. She was known for her courageous and compassionate soul, commanding presence, and contagious laughter. Louie exuded independence with a tenacious spirit. The middle child of Eulogio and Felicitas Eclarinal in Subic, Zambales, Philippines, Louie was a staunch advocate for justice. Graduating from the University of the Philippines with a degree in Foreign Service, Louie advocated for the rights of the Filipino people and protested against the Marcos regime. She traveled extensively around the Philippines with her fellow activists on many adventures. In 1982, though invested in the struggle of the country of her birth, Louie joined her parents and siblings in San Antonio, Texas, to seek better opportunities. Pursuing her interest in the environment, she graduated from the University of Texas with a degree in geology. Louie and Charles met on the San Antonio riverwalk. They spent their first date at a music festival, and it was immediate love. They married in 1987 and had two radiant children, Vida and Maya. An environmental scientist by trade, Louie worked to make her community more sustainable. She was an expert on water, and she used her green thumb to fill the world with plants. She enjoyed cooking for her loved ones the delicious Filipino cuisine she grew up with. Well-read and cultured in the arts, Louie was inquisitive and constantly searching for new things to learn. Louie always supported her brothers in their musical endeavors and film projects. She immersed her daughters in Filipino culture, encouraging their participation in the Karilagan traditional dance troupe. Louie ardently supported her daughters in their aspirations – Maya in her dance career and Vida's study of psychology. Louie herself was an excellent photographer. Her legacy lives on in the women who have come after her, all of whom emulate her independence, her loyalty, and her limitless capacity for love. Louisa is survived by her husband Charles, their daughters Vida and Maya, her aunts Oding, Edita and Noring, her sister Zenaida, her brothers Eulogio, Rommel, and Oliver, their spouses Alice, Cathleen, and Mariel.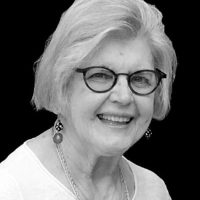 Diane S. Emmert (B.S. '58) died September 21, 2018, surrounded by her three children. Diane loved order; the accomplishment of daily, calendared tasks; her family; and Jesus most of all. She found many true joys-in the company of her grandchildren; in singing; in beautiful music, culture, and the arts; and in reading, traveling, and learning. Diane was resolute and positive, full of faith through years of caring for her husband as he slipped into dementia, and as she contracted and battled the rare autoimmune disease that finally took her from us. She would most want to be remembered as a faithful Christian and a loving and devoted wife, mother, grandmother, sister, cousin, and friend. A member of a multi-generational Texas German Lutheran family and community, she remained an active parishioner of Christ Lutheran Church in Austin, Texas. In all things, her great rest was in her love for God, her family, and her church. In times of joy and sorrow, in happiness and pain, Diane clung to the words of Isaiah 40:31, "They that wait upon the Lord shall renew their strength; they shall mount up with wings as eagles; they shall run, and not be weary; they shall walk, and not faint." These were among the last words that she heard. Diane Beverly Schmidt was born in Galveston, Texas, on April 15, 1937. The daughter of Joseph Henry and Louise Thiem Schmidt, she was a fifth-generation born-on-the-island Galvestonian. She attended parochial and public schools in Galveston and graduated from The University of Texas at Austin with degrees in geology and mathematics. In search of adventure and independence after her graduation, she chose not to return home to Galveston, but took "far away" teaching positions first in Midland, and later in Fairbanks. It was in Alaska that she met her lifelong love and companion, David Lee Emmert, and they settled in Anchorage, where they had two daughters. They moved south in 1967 with two young daughters and settled in the Sonoran Desert town of Sierra Vista, AZ, where they raised their girls and joyfully welcomed a baby boy. Following nineteen years of full-time motherhood, Diane returned to her love of fractions and the base number system, teaching mathematics and encouraging her students to aspire to great things at Belton Junior High School, in Belton, Texas. She retired in 1995 after thirteen years of service in the classroom. Diane was preceded in death by her husband and by her parents. Her survivors include her children Dana Leigh Parker (David), Deanna Lyn King (Jack), and Mark David Emmert; her grandchildren, Colin, Rachel, and Stephanie; as well as her brother, Joseph Henry Schmidt II (Patricia).
Eugene Martin Goltz (B.S. '49), 93, passed away on June 2nd. He was a proud lifelong Abilene resident. Gene served as a US Marine during WWII earning a Purple Heart for bravery. He earned a geology degree from The University of Texas at Austin. He worked as an independent geologist for almost 70 years. He was a lifelong member and leader of Temple Mitzpah. Gene made friends wherever he went due to his large upbeat personality. Gene is survived by his niece, Sandy Wolkowicz (Joe) and nephew Jeff Wolf (Colleen). He is also survived by special friend Betty Jackson. He was preceded in death by his parents, Harry and Sadie Goltz, and his sister, Esther Goltz Wolf.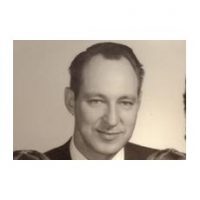 Edward F. Haye (B.S. '51) died on August 13, from a fall doing what he loved to do — powerwalking in his neighborhood. His repertoire of well-worn jokes and aphorisms, infectious laugh, and selfproclaimed expertise on subjects from religion to politics, and anything in between, have finally been silenced. Ed was born the only child to Erich Paul and Martha Fabra Haye in San Antonio on April 22, 1929. He attended McKinley Grade School and Mark Twain Junior High. He frequently credited his hardy immune system to swimming as a child in the San Antonio River just downstream from the zoo. "Germs are my friend," was a common refrain. Ed attended Central Catholic and Alamo Heights high schools, where he first began to develop the extensive list of lifelong friends. He briefly enrolled at Trinity University and then transferred to The University of Texas at Austin, although he ultimately sent his daughters to Texas A&M. He graduated in 1951 with a BS degree in Geology. Ed married Janice Jacqueline Thomas, the love of his life, and fellow UT alum, that same year. He went to work for Standard Oil of Texas, now Chevron. He and Janice moved from San Antonio to Midland, and then to Gainesville, Texas, where Ed labored, as he readily admitted, as an undistinguished subsurface geologist doing field development and wellsite geology. Afterwards he was transferred to the gravity meter department in Houston where, again he admitted, oil industry careers, at that time went to die. Ed adopted his first child (Ellen), told Chevron to pound hydrocarbon sands, and then started his own gravity meter company, Photogravity, in 1959. Just as the adoption agency expressed concerns about his career moves, Ed secured his first contract and Photogravity became financially viable providing photogeologic and gravity services to oil industry customers. While Ed and company ran gravity surveys in Africa, Canada, and Alaska, he and Janice added daughter, Paula, and son, Bryan, to the family. Not long afterward, Ed and a childhood friend built what would become a focal point for Ed's mission and ministry on earth — the Lake Livingston lake house. Ed was a body in constant motion as he tirelessly worked on cars, golf carts, boats, and whatever else caught his attention. He implored his everwidening circle of friends to come visit and stay for the tremendous therapeutic 2019 Newsletter | 119 benefit. Ed sold Photogravity in 1977 and started Benchmark Exploration, Inc. where he developed and sold oil and gas prospects to the oil industry. Ed and Janice later welcomed in-laws; Jason Doughty (Paula), Charlie Palmer (Bryan), and J Kelly Mowry (Ellen); to their fan base and then five grandchildren; Jake, Eric, Kyndall, Jack and Alex.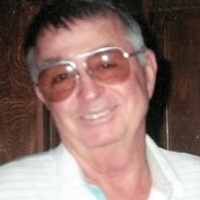 T. Curry Hendricks, Jr. (B.S. '56) passed away on March 17, 2019 after succumbing to his battle with cancer. Known to his many friends and family as Curry, he was born to Tom C. Hendricks and Beulah Richmond Hendricks on November 24, 1929 in Colorado City, Texas, and lived in Jacksonville, Texas, as a young child before moving to Kilgore, Texas, in elementary school. Curry attended The University of Texas at Austin before serving in the US Marines Corp. Following his military service, he attended the University of Houston where he obtained a geology degree and began his successful career in the oil and gas industry and later as a partner in a gravel company in Columbus, Texas — when it didn't interfere with the Longhorn football schedule. He wouldn't admit that he retired early to Horseshoe Bay to be closer to Austin and to have more time to follow the teams. In addition to the years he spent attending football, basketball and baseball games, Curry spent many happy hours playing golf, and fishing and hunting throughout the US, Mexico, North and South America. He loved swapping stories whether tailgating or sitting at his kitchen table with friends and family. Without even knowing, Curry had a great impact on his family, friends and caregivers. He lived life fully, generously and on his own terms. Curry was preceded in death by his parents, wife Patricia (Pat) E. Hendricks, sister Peggy Hendricks Whittington, and his special friend and partner Martha Badgett. He is survived by his stepsons Fred (Trey) Bunde III, Mark Bunde and Robbie Locklier as well as step grandchildren Sam, Jessica and Mike and their families.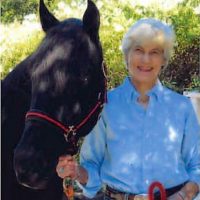 Carroll Ann Hodges (B.A. '58) was born in Pomona, CA on June 30, 1936 and died on March 2 after a long illness during which she was supported by friends and caregivers. She was 82. Carroll Ann grew up in St. Louis and Austin and graduated from The University of Texas at Austin with a degree in geology. A pioneer for her generation, she continued in that field to earn a master's degree from the University of Wisconsin and a doctorate from Stanford in 1966. In 1970 she settled permanently in California for a job with the US Geological Survey in Menlo Park, arriving in Woodside pulling a bay horse named Torch behind a rare 1964 ½ red Mustang convertible. She became Assistant Chief Geologist for the USGS Western Region, led studies of the Apollo mission lunar data, and created atlases of features on both the Moon and Mars. She spent 1980-81 as a Congressional Science Fellow in Washington, DC, which stimulated her interest in local government. Carroll Ann also served as a visiting and consulting professor at Stanford for several years before retiring from the USGS in 1995. She spent her last decades serving on planning, conservation, and environmental boards for NGOs and especially in the Woodside community, where she was elected to two terms on the Town Council including a stint as Mayor. For fun, she traveled the world, built furniture and shingled her home, played clarinet in the Woodside Village Band and piano during festive gatherings at her home, cared for her beloved cats and horse Midnight Cavalier, wrote and performed satirical limericks, and sang Christmas carols on horseback. Carroll Ann is survived by her sister, Margaret Hodges.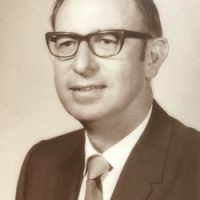 Richard T. Houser (B.A. '49) died peacefully at the age of 98 on January 22, 2019. He was born in Lynchburg, VA on August 12, 1920, to Richard Laviere Houser and Carrie Parrish Houser. Red graduated from E. C. Glass High School in 1940 and attended Virginia Polytechnic Institute for two years. Thereafter, Red enlisted in the U.S. Army and was assigned to the Ninth Infantry Division Artillery Headquarters where he spent three and a half years serving in World War II. The division was involved in eight campaigns in North Africa and European Theaters of Operation, including the landing in Normandy and the Battle of the Bulge. Later, on September 25, 1995, in Austin, the President du Conseil de Basse- Normandie presented the Medal of the Jubilee of Liberty to all the University of Texas Alumni who fought in Normandy in the summer of 1944. After his tour of duty, Red married Audrey Dell Haas on December 28, 1945 in Lynchburg, VA. Red graduated from the University of Texas in May 1949. Soon thereafter, his career as a petroleum landman began with Sunray Oil Company in San Antonio. After 29 years, he retired from Sun Production Company. In 1982, Red accepted the position of Land Manager with Osborn Heirs Company, a family joint-venture in San Antonio. He became Vice President of Land in 1987, and retired in December 1988, but remained for another year as VP of Acquisitions. He continued to do contract work with several independent operators after returning to Houston. He became a member of the American Association of Professional Landmen (AAPL) in 1956 and served as Director of Region IV from 1965 to 1968, and became President of Corpus Christi APL in 1968. He joined Houston APL in 1970, served as Director in 1973, and became a member of San Antonio APL from 1982 to 1989. Red was a devout Christian and a member of the Baptist denomination, starting with his baptism in the 1930's and was a dedicated member of Champion Forest Baptist Church until his death. Red was an avid Bible reader and commentary studier and proclaimed his faith to many. Due in large part to his faith, his children and grandchildren are active members of the Baptist, Catholic, and Episcopal communities. Preceding him in death are two siblings, William "Monk" Freeman Houser and Courtenaye Houser McGregor and one son, Richard Truett Houser, Jr. He is survived by his wife, Audrey Haas Houser; children, Laura Houser Goebel (Peter), Thomas Steele Houser (Kathleen), and daughter-in-law Melinda Arnold Houser; six grandchildren, the Rev. Richard Truett Houser III (Patricia), Allison Houser Forester (David), Anne Marie Abigail Houser, Jackson Luce Goebel, Maxwell Steele Houser, and Lauren Claire Goebel; and one great-grandchild, Ellen Rae Houser.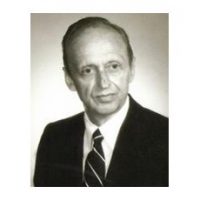 Emmett A. Humble (B.A. '49, M.A. '51), age 93, was born on January 25, 1925, in Kerens, Texas. He was a veteran of the U.S. Navy, having served during the Pacific Theater of World War II, then returned to Texas and married his high school sweetheart, Lorine Crumpler. He attended The University of Texas at Austin, then went to work for Humble Oil and Refining Company, now ExxonMobil, in Tyler, Texas. The Humbles returned to Houston in 1971. Mr. Humble's tenure at Exxon included 13 years of Board level service, the last five years as CEO of Esso Exploration, Inc., Exxon's affiliate responsible for international exploration and drilling, and as a Director of Exxon Production Research Company. Upon retirement from Exxon in 1986, he formed a consulting firm, Petroleum Associates International. Mr. Humble is a Life Member of the Board of Directors for Sam Houston Area Council of the Boy Scouts of America and was awarded the Silver Beaver Award in 1975. Emmett was instrumental in restructuring the Retina Research Foundation after being asked to join in 1974. He served in various Chairmanship positions from 1974 through 2017. In honor of his outstanding service to the foundation, he was endowed a chair at McPherson Eye Research Institute at the University of Wisconsin-Madison in 2007. Emmett is preceded in death by his parents, Omer and Estelle, his wife Lorine and his grandson Eric. He is survived by his brother, Omer Ralph; sons, Deral and Keith; grandchildren, Kelley and Heather; great-grandchildren, Ethan, Preston, and Evan; and his nieces, Susan, Sally, and Sarah.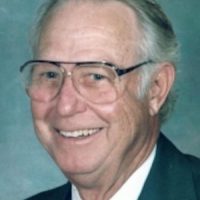 Helmut Werner Kasiske (B.S. '54), 95, passed away on May 3, 2019. He was born March 13, 1924 in Kurten, Texas, to Julius Johan Kasiske and Minnie Henrietta Mohr. Helmut grew up near Austin in a German settlement known as Richland. His father was the pastor at St. John Evangelical Lutheran Church, and the family with 9 children lived in the parsonage next door. He graduated from Manor High School in 1941, lettering in football, basketball and track. He was also musical, singing in the glee club and playing sousaphone in the band. During World War II, he served in the Army Air Corps as a navigator, and also played sousaphone for the Headquarters Band for Troop Carrier Command at Stout Field in Indianapolis. He and his wife Teresa were married in Austin on August 1, 1952. He graduated from The University of Texas at Austin in 1954 with a degree in geology. Helmut had a lifelong career in the oil industry and was one of the most respected geophysicists of his time. Upon his retirement from Esso Exploration, he enjoyed many hobbies and activities including fishing, hunting, production of fishing rods, welding, touring in their RV, gardening and mesquite woodworking (including several years exhibiting at the annual Texas Mesquite Arts Festival in Fredericksburg). He is survived by his wife Teresa, son Larry (Carolyn), daughter Diane Spilman (Ron), daughter Patricia Roberts (Richard) and daughter Janis Dismukes (Eddie). He is also survived by grandchildren: Jaclyn, Sarah, Ryan and Jeff; and six greatgrandchildren: Lillian, Claire, Jackson, James, Kodiak and Werner; and sister Edelweiss Hempel. He was preceded in death by siblings Emanuel Kasiske, Gretchen Pfluger, Eibert Kasiske, Selma Harvey, Leonard Kasiske, Thekla Hamann, and Norma Lentz.
Robert Felts Kent (B.S. '52), 92, went to his heavenly home, October 30, 2018, after a brief illness. Bob was born December 24, 1925 in Tyler to Merlene Felts Steel and Paul E. Kent. Bobby worshipped at Emerald Bay Community Church and was also a faithful member of the Thursday morning Men's Bible Study. Bob graduated from Tyler High School in 1942. Responding to his patriotic duty, he joined the U.S. Navy in 1943 where he served in WW II on the aircraft carrier, USS Shangri-La, as a gunner on a dive bomber. On September 1, 1945, his ship entered Tokyo Bay where he witnessed the formal Japanese surrender on September 2. After separating from service in May 1946, Bobby began his college studies graduating from TJC and The University of Texas at Austin with a geology degree. He worked for Humble Oil, later Exxon, as a Senior Exploration Geophysicist until his retirement in 1986. At that time, he and Charlene moved to Emerald Bay. Bobby was preceded in death by wives Doris, Charlene, and Frances, as well his daughter Cindy Kent Mathis and sister Paula Kent (Bob) Breedlove. Bobby is survived by his daughter, Karen Kent Youngblood (Terry Gimble); grandchildren, Marcus (Serene) Youngblood, Michael (Susie) Gentry, Ryan Mathis, Kristin Mathis (Brandon) Jones, Megan (Alex) Alexander. In addition, Bobby has 9 greatgrandchildren. Bob especially enjoyed bringing a smile to many faces by sharing his special peanut brittle and divinity candy and chocolate chip cookies with everyone. Although he will be missed deeply, his Christian faith and personal witness is a consolation to us all that, as Christians, we will see him again. He loved many so very well and demonstrated the true measure of a good man by his loyalty, honor, and faith.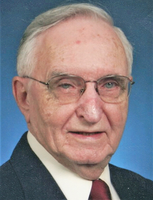 John Kinsella (B.A. '49) passed away on October 25, 2018, at age 92. Survived by his wife, Lucille Kinsella; daughters, Susan Kinsella, Pat (Glenn) Herdeg, Beth (Takeshi) Sakanishi; sons, Dan (Liz), Tim (Rosemary), Tom (Christine), Jim (Jill) and Chris (Jenn); grandchildren, Kristin (Tim), Paul (Angela), Matt (Gina), Brian (Gina), Alison, Nicholas, Alexander, Maddy, Kelly, Maggie, Bridget, Patrick and Joe; 8 great-grandchildren; brother, Robert Kinsella. A graduate of Waterloo High School Class of '44, Jack received a B.S. in Geology from the University of Texas and a M.S. in Physics from Syracuse. He was a WW II US Navy Veteran. He retired from the Xerox Corp after 30 years in various assignments in Research, Engineering and Manufacturing Divisions.
Eugene Ray Lyerly (B.S. '59) passed away on November 1, 2018.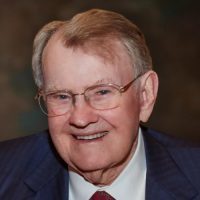 Jack L. Phillips (B.S. '49) passed away July 24, 2019, at the age of 94. He was born February 11, 1925 to Inez Scarborough Phillips and Loyce Phillips. He graduated Gladewater High School, attended Kemper Military in Boonville, Missouri, and, during World War II, at the age of seventeen, enlisted in the United States Army Air Force. He rose in rank to Second Lieutenant, piloting B-17's. In 1945, he enrolled in The University of Texas at Austin and joined Phi Gamma Delta fraternity. He married Barbara Wampler on December 21, 1946. They remained in Austin until Jack graduated, at which time they moved back home to Gladewater. Jack joined his father in the oil and gas business, a family venture that has endured for some seventy years. He and Barbara had two daughters, Gail and Nancy. Throughout his distinguished career, Jack discovered fourteen oil and gas fields located in Texas, New Mexico, Louisiana, and Mississippi. For sixtyeight years, he was a member of AAPG. He served six years as a Director and two years as a Vice-President for IPAA. He was appointed to the Interstate Oil Compact Commission in 1991. He was also a member of the East Texas Geological Society. In 1987, Jack received the Dad Joiner Award as the Most Outstanding Oil Man in East Texas, given by the East Texas Producers' and Royalty Association. He was awarded the Pelzi Award in 1994 for the most important on-shore oil discovery in North America (Mississippi). For his contributions to the oil and gas industry, The Texas Alliance of Energy Producers presented Jack their Living Legends Medal in 2009. Though not one to dwell on his honors, Jack was immensely humbled to be recognized by his peers in the oilfield. He attributed his success in the industry to the men he befriended and the camaraderie they shared. He was very proud to have his daughter, Nancy, and two of his grandsons join him at Jack L Phillips Co. Jack called Gladewater home, but his community involvement spanned all of East Texas. He served twenty-two years as President of the Gladewater Round-Up Association and remained as a Director Emeritus on the rodeo Board. He was a director of the First State Bank of Gladewater, M-Bank of Longview, Bank One of Longview, and Regions Bank. A Thirty-Second Degree Scottish Rite Mason, Jack was Potentate of Sharon Temple in 1982 and a Director of the Jesters in Tyler. He was a Director of Southwestern Electric Power Company, a Board member and Chairman of Good Shepherd Medical Center in Longview, and a member of the Board of the University of Texas Health System at Tyler, as well as the Engineering Advisory Board of the University of Texas at Tyler. Jack was elected to the Gladewater City Commission in 1961 and served his hometown as Mayor from 1963 to 1965. On the occasion of his eightieth birthday, the City of Gladewater proclaimed February 11, 2005, as Jack L. Phillips Day. He and Barbara were members of the First United Methodist Church of Gladewater for seventy years, where Jack served as Chairman of the Board of Trustees as well as Chairman of the Finance Committee. Jack's lifelong love of the outdoors led him to travel to many remote and exotic locales. His knowledge of geology and wildlife were a source of pleasure, and he was ever yearning to re-visit the cradle of civilization, the continent of Africa. He took his family on safaris to numerous African countries and nurtured in them his same passion for adventure. The ranch he and Barbara cultivated in South Texas is home to over fifteen species of exotic game, some of them on an endangered list in their native lands. Jack also was a scientific breeder of native whitetail deer and quarter horses. A friend to all and a stranger to none, his true wealth lay in his family and friends. He rarely missed an opportunity to say, "I love you," to his children, grandchildren, and great grandchildren. He is survived by his daughters, Gail Mizer and Nancy Abernathy (Mark). He is also survived by Gail's children, Ashley Morris (Justin), Stephen Jack Mizer (Alex), Whitney Land (Mark), and Sutton Mizer; Nancy's children, Leslie Johnson (Burke), Clay Abernathy (Jaclyn), and Claire Henry (David). His great grandchildren are Hyde, Styles, Stephen Jack, Jr., Clay, Stella, Mark, Jr., Anna, Kate, Jack Madison, Eloise and Sarah. He is preceded in death by his parents; sister, Lavon Phillips Philips; and his loving wife of seventy years.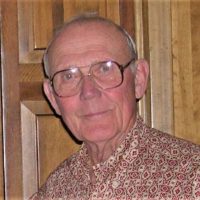 Phil M. Pitzer (B.S. '54), age 87, was united with his Lord and Savior on November 30, 2018. Phil was born October 19, 1931 in Dallas, Texas, to parents Paul and Ethel Pitzer and was raised in Breckenridge, Texas. He graduated from Breckenridge High School in 1948 and remained a diehard Buckaroo fan his entire life. He earned a degree in Geology from The University of Texas at Austin and came back home to work initially with his father in both the oil business and ranching. He later worked as an independent Geologist, and started two oil companies, along with his ranching interests. He was a long-time board member of the West Texas Rehab facility in Abilene and a founding board member of Citizens National Bank of Breckenridge. Phil was a longtime member of St. Andrew's church and served on the vestry many times. He was a sports enthusiast and enjoyed watching his sons, grandchildren and their friends play. He also supported the Boy Scouts of America throughout his life, attaining the rank of Eagle Scout in High School, followed by two sons and four grandsons who attained the rank as well. Phil loved to hunt and fish, and shared his passion with his children and grandchildren. Most of all he loved being on his ranch, and working with his grandchildren. Many individuals came to know Phil's generosity over the years, although his selfless nature always emphasized subtlety and anonymity. He is survived by his wife, Lola, his children, Greg and Lisa Pitzer, Kathy and Steve Scully, Holly Oman and Sandy Hampton and by his grandchildren, Clark Pitzer, Scott and Abbie Pitzer, Adele and Stephen Reckling, Ash and Ashley Stoker, Mary and Lee Blue, Paul and Kristen Pitzer, John and Harriete Scully, Patrick and Elizabeth Scully, Sam Scully, Conner and Jack Oman; and great grandchildren, Effie and Declan Blue, Kaul, Crawford and Colette Pitzer, Betty Ann and Clay Pitzer. He was preceded in death by sons, Marc and Clay Pitzer.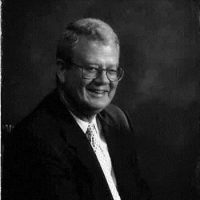 Terry L. Ramsey (M.A. '99, Ph.D. '03) passed away on December 5, 2018 of cancer. Growing up in Borger, Texas, he became an Eagle Scout and graduated from Borger High School. He lived in Dallas, Austin and Tyler in his lifetime. A petroleum engineer, Terry earned a bachelors at Colorado School of Mines (1964), a Masters in Petroleum Engineering at the University of Tulsa (1971), and at the University of Texas in Energy and Mineral Resources (1997), and a PhD in Geological Sciences (2003). Throughout his career, Terry worked in several cities in the US and 15 countries including Iran and France for City Service Oil Company, the Texas Independent Producers and Royalty Owners Assoc., and DeGolyer & MacNaughton. He also founded a consulting company in the 1980s. Terry was a member of the Masonic Lodge of Frankston, Texas, and an active member of the Texas Geological Society in Tyler. In retirement, he enjoyed fishing, and researching artificial intelligence and the connection between macro and micro economics. Born on December 21, 1940 in Borger, Texas, he was preceded in death by his parents Betty Jo Baker and Roy Hansford Ramsey. Terry is survived by his wife, Hope Glenn Ramsey, his daughter, Ann Ramsey, his daughter Felicia Ramsey and her sons Austin and Aden Mestemacher, and by his sister, Francine Carraro.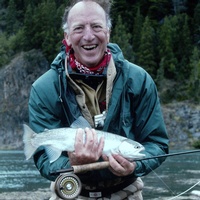 Floyd F. Sabins, Jr. (B.S. '52), an American petroleum geologist, educator and author who was a pioneer in the development, application and advocacy for the field of geological remote sensing. Floyd was born on January 5, 1931 in Houston, Texas, and graduated from The University of Texas at Austin in 1952 with a B.S. in Geology and went on to earn a Ph.D. in Geology from Yale University in 1955. He met his wife Janice in New Haven, CT while studying at Yale and they married on October 2, 1954. Floyd and Jan had 2 children, Barbara and Edward. Floyd loved his family and was a proud grandfather to 4 grandsons, Robert and Eric Belfield and Connor and Spencer Sabins. Floyd worked for Chevron for 37 years and was fortunate to travel the world and work on many projects. He was proud to be on the discovery teams for Chevron's propects in the North Slope of Alaska, and the Hawtah Trend complex, Raghib Oil Field and Dilham Oil Fields in Saudi Arabia. He was also a key player in the exploration success at the Hedinia and Agogo Oil Fields in Papua New Guinea. Floyd's parallel career within Chevron's mineral division was no less impressive. He worked on the discovery teams for copper deposits at Ujina and Collahuasi in northern Chile as well as the El Penon gold deposit also in Chile. Significant discoveries were also made by Floyd and the Chevron team for boron and lithium deposits at Salar de Uyuni in Bolivia along with multicommodity exploration targeting using remote sensing in Peru and Mexico. From 2010 to 2013, supported by the US Dept. of Defense and the USGS, Floyd guided processing and interpreted multispectral and hyperspectral imagery of over 25 sites across Afghanistan, finding new mineral exploration targets to promote economic development. Floyd became involved in the higher educational system starting as an Adjunct Professor in 1966 in the Geological Sciences Department, University of Southern California and later as a Regent's Professor with the Earth and Space Sciences Department at UCLA in a teaching role concurrent with his Chevron position. He was a giant among other remote sensing experts and an entertaining field guide for trips to remote sensing sites in the western United States. He led many field trips under the auspices of GSA, ERIM, NASA and JPL to classic test sites including Cuprite, Virginia City, Yerington and Death Valley often giving insightful presentations on the outcrop with imagery on display. One of Floyd's other lasting professional contributions includes the landmark book entitled "Remote Sensing Principles and Interpretation" first published in 1978 at the dawn of earth-looking satellite technology. It was the first textbook on the subject of geological remote sensing at university level. Floyd stated that "There was no remote sensing text so each week I prepared a syllabus for a chapter in the eventual book and handed it out to the class. Each year I revised the syllabus to incorporate student reaction. After a couple of years I submitted the revised text for publication. I think the student input contributed to the wide acceptance of the book and the very positive reviews." Subsequent editions of the text won critical acclaim as one of the top five geoscientific books in print and is still considered the gold standard of geological remote sensing textbooks along with a detailed laboratory manual that has been used by multiple generations of teachers and students world-wide. Floyd was nearly finished completing the 4th edition of his landmark text with co-author Jim Ellis and it will be published later this year. Floyd received a number of honors and professional awards notably the William T. Pecora Award by NASA and U.S. Department of Interior in 1983 for "His outstanding contributions in education, science, and policy formulation to the field of remote sensing." This award is the highest recognition in the field of remote sensing in the United States. A decade later in 1993 Floyd received the Chevron Chairman's Award for "His contribution to the discovery of a major copper deposit in Chile." This is Chevron's highest achievement award. With all of his professional and academic accomplishments, Floyd always considered himself first and foremost a field geologist, largely due to his early training at the University of Texas. In his spare time Floyd loved to fish and travelled the world to many exotic and storied fishing spots with each photo of his catches becoming larger and more colorful than the last. He volunteered for many organizations including Trout in the Classroom, St Jude Hospital, the Southern California Bluebird Club and MADD. He was especially proud of growing and maintaining his impressive collection of fern plants in his back yard. Floyd will be greatly missed by family, friends and colleagues. He is an inspiration to all those who follow the career path of geological remote sensing and those who aspire to a life well-lived.
Edwin L. Smith (B.S. '51), 91, of Wichita Falls, Texas, passed away on May 4, 2019. He was born on October 17, 1927 in Amarillo, Texas, to Lucian Edwin and Ada Lee Smith. He graduated from Graham High School in 1945, and he received his bachelor of science degree in petroleum geology in 1951 from The University of Texas at Austin. He served in the First Cavalry Divi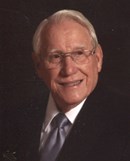 sion of the United States Army and was stationed in Japan in 1947 and 1948. On September 22, 1951 he married Betty Lou Carey in Graham, Texas. He worked for Mid-Continent Oil Company as a geologist and for Sun-Ray Oil Company in Wichita Falls as district geologist from 1951 to 1955. He became an independent geologist in 1955 and continued as an independent geologist for the rest of his career. Mr. Smith served on the Board of Directors of North Texas Rehabilitation Center, Floral Heights Methodist Church, Wichita Falls Museum, American National Bank and Trust, and The Wichita Club. He is past President of The University of Texas Ex-Students Association. He was a longtime member of the North Texas Geological Society, Texas, Alliance of Energy Producers, American Association of Petroleum Geologists, and Independent Petroleum Association of America. He participated in fund drives for United Way, The Boys and Girls Club, Boys Scouts of America, and YMCA. He is survived by his wife of 66 years, Betty Lou Smith, daughter Lisa Williamson (Jim), son, Edwin Scott Smith, sister, Donna Bell McClanahan, granddaughters Lindsey Lang and Laura Lunn (Zac), Natalie Wolfe, Katie Lang, and grandson Scott Smith Jr., and 4 greatgrandchildren. Mr. Smith was preceded in death by his parents, his sister Imogene Hays, and his grandson, Donald Blair Lang, Jr.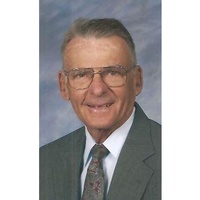 Joseph T. Smith, Jr. (B.S. '50, M.A. '56) passed away on May 10 at the age of 92. He was born on January 15, 1927, in San Antonio, Texas, to Joseph T. and Willodene Watkins Smith. He married Carolyn Eberhard on February 4th, 1956 in the Emanuel Lutheran Church, Seguin, Texas. Mr. Joseph T. Smith, Jr. is survived by his wife Carolyn Eberhard Smith, daughter Susan Horne (Roy), grandchildren: John Gibson and Jennifer Gibson, Brother and spouse: James Smith (Sue), Brother in law: Warren Hahn. Mr. Smith is preceded in death by his parents, sister Martha Kate Hahn, and brother Eugene C. Smith. He served in the U.S. Marine Corps from 1944 to 1953.
Herbert M. Stanley (B.S. '49), 91, passed away on March 5, 2019 after a brief illness. A man of quiet grace and dignity, he devoted himself to the care and support of his grateful family. We have been blessed. Herb was born on January 19, 1928 in Ponca City, OK to Herbert M. Stanley, Sr. and Anna Marie (Riley) Stanley, but was raised in Dallas. He attended Holy Trinity Elementary and Highland Park Middle schools, then became part of the first sophomore class of Jesuit High School. He joined the "family business" when he graduated with a BS in Geology from the University of Texas in 1949, a member of the Alpha Tau Omega fraternity. Herb also served in the US Marine Corps. It was in Dallas that he met and fell in love with Patricia Elder McKeown. Herb and Pat were married on December 28, 1957 at Holy Trinity. They started their married life in Tyler, but moved to Midland in 1961, where Herb had a productive career at Atlantic Richfield, Texas American, and for many years as an independent geologist. He truly loved geology, and family camping trips were not complete without a geological map, hammer, and gold pan. A devout Catholic, Herb was a long-time parishioner at St. Ann's Church, participating in Nocturnal Adoration Society and the annual Family Fair. Preceded in death by his sister Ann and brother Don, Herb leaves to cherish his memory Pat, his wife of 61 years; sister Peggy and brother Ed; his four children, Eileen Schmidt (Greg), Mark Stanley (Kathleen), Margaret McDowell (Carrin), and Beth Martinez (Ray); and eleven grandchildren, Calvin (Stephanie), Duncan, Oliver, Philip, Evan, Gordon, Chris, Will, Nicki, Sofia and Lorenzo.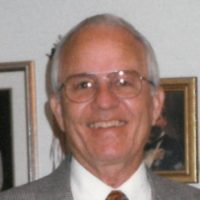 Winston H. Upshaw (B.A. '57) passed away on July 13, 2019 after a lengthy illness. He was born to George William and Era Bell Upshaw on December 1, 1930 in Hearne, Texas. He was raised in Groesbeck, Texas. He proudly graduated from The University of Texas at Austin in 1957 and continued to 124 | Jackson School of Geosciences be a lifelong fan of Longhorn sports. He served three years in the Coast Guard, and was retired from the Social Security Administration after 31 years of service. He was a member of First Baptist Church Canton, Texas. He was preceded in death by his parents, George and Era Upshaw; son, Winston Kermit Upshaw; parents-in-law, Clarence and Gordie Burns; sisters, Ina Faye Knight and Lila Maye Lewis; and brothers and sisters-in-law, Audrey Lewis, Todd and Doris Burns, Jim and Veta Burns, Billy John and Jo Burns. Survivors include his wife, Melba Burns Upshaw; children, Tracy Betz (Bob), Laura Upshaw, Pam Herrin (Mike), and David Stone (Karen); grandchildren, Jason, Zachary, Colleen, Kimberly, Matt, Mark, Reid, and Judson; five greatgrandchildren; brothers-in-law, Herbert Knight, and Jerry and Sue Burns.
Salvatore Valastro (M.A. '75) was born on February 4, 1931 and passed away on May 18, 2019. He was the first in his family of fisherman to get a higher education. Sam attended school at Kirwin High School where he graduated Valedictorian of his class despite having difficulty with the English language. Sam was drafted in the Army in September of 1954 and served during the Korean War. He was loved and cherished by many people including: his brothers, Placido and Antonio; his children, Michael Valastro, Maria Harris and Cecile Valastro; his wife June Valastro; his children-in-law, Jackie Valastro, Travis Harris and Doug Williamson; his grandchildren, Michael, Jonathon, Alyssa, Alex and Anthony.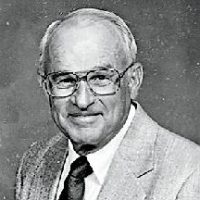 George E. Welder (B.S. '49), 92, died peacefully on May 27, 2019. He was a WWII Veteran who graduated with a BS in geology from The University of Texas at Austin and a MS from University of Colorado. He worked in Wyoming and New Mexico as geologist/hydrologist with the USGS for thirty years. He is survived by his wife Anne, son Carl, and daughter Adrienne.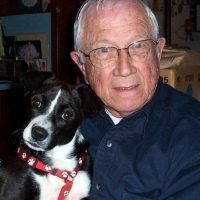 Burford L. Westlund (B.A. '44), 92, passed away on May 13, 2019. Burford was born in Austin on March 1, 1927. He graduated from Austin High School and studied Geology, Music, and Botany at the University of Texas. He married Dorothy Ann Chavana on Dec. 23, 1950. Burford served as organist at St. Martin's Lutheran Church for over 30 years and choir director/ organist for 10 years at Holy Cross Lutheran Church. He was a member of the motion picture operators/stage hands union. "Cactus Bur" as he was affectionately known had a passion for cactus, all plants, his dogs, and antiques. He was preceded in death by his oldest son John Lee Westlund. He is survived by his wife, Dorothy; his children, Karin Westlund High, Burford Paul Westlund, and Lissa Westlund McKay; his grandchildren, Nathaniel, Cory, Jonathan and Daniel; great grandchildren, Riley, Parker, Kasey, Tanner, and Chase.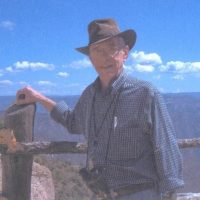 Kenneth E. Woodyard (M.A. '56), went to his forever home May 10, 2019 at the age of 90. He was born April 25, 1929 in Enid, OK moving to Ponca City, OK in 1936. He graduated from Ponca City High School in 1947 and Rice University in 1951. At Rice he was very involved in the Rice band (The Mob) where he served as president his senior year. After graduation, he spent time in the Grand Tetons before entering the Army on Jan. 2, 1952. He was discharged in Dec. 1953 after serving in the Army engineer corps during the Korean Conflict. He attended the University of Texas receiving his Masters in Geology in 1956. He married Margaret Orr of Bertram, Texas, on June 9, 1956 then began a 30-year career as a Petroleum Geologist for Continental Oil Company. He retired in Houston, Texas, in 1985. His wife, Margaret, preceded him in death July 1990. He married Carol Wood Christy, whom he had known since 1940 in Ponca City, on Oct. 19, 1991 and moved to Tulsa. They built their home and moved to Bertram in Dec. 1993. They volunteered with the Republican Party for a number of years and traveled a great deal throughout the world until he was no longer able to do so. He loved history, especially military history, and read extensively on the subject until his failing vision made it too difficult to read. He is survived by his wife, Carol; his three children, Cathy McDaniel (Glenn), Lynn Kelley, and Pat Woodyard (Paula); his eight grandchildren, Jennifer Jannicke (Deron), Nicole Purnell (Tim), Elizabeth Schlicksup (Kevin), Julieanne Braackeen (Justin), Sarah Gordy (Andy), Cassandra Clark (Robert), Cody Woodyard (Ashley), and Dustin Woodyard; and 11 great-grandchildren.
Spouses & Friends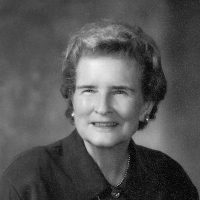 Corinne P. Carleton (Spouse of the late Toby Carleton, B.S. '51, M.A. '52) passed away on February 2, 2019. Corinne grew up on the family ranch close to Ozona, Texas, where she attended school. From there she attended Gulf Park Girls School in Gulf Port, Mississippi. She then attended The University of Texas at Austin, where she was also a member of Zeta Tau Alpha Fraternity. It was at UT that she met Toby Carleton on a blind date in 1949. Some years later they were married and spent 62 happy years together. On June 20, 1953, she and Toby Carleton were married in Ozona, Texas. After their honeymoon, they moved to Lamesa, Texas, for Toby's assignment on a seismic crew with the Ohio Oil Company (now Marathon). Subsequently they were moved to Midland in 1953, were transferred to Roswell, NM in 1954, and returned to Midland in June, 1955 when Toby was offered a job with Zapata Petroleum Corporation, a new company founded by George H. W. Bush and Hugh Liedke. Corinne was involved extensively in the Midland community. In addition, she was an active partner in Tocor Investments, Inc. (Toby and Corinne), which is an oil investment and participation company. Also, she was a partner with her husband in ranching 2019 Newsletter | 125 operations in Crockett and Val Verde Counties, Texas. Corinne loved to travel and she and Toby (and the children when they were younger) traveled extensively. One of her biggest sources of joy was being a loving and devoted wife, a caring mother, and a doting grandmother to her 6 grandchildren-all of whom called her "Coco."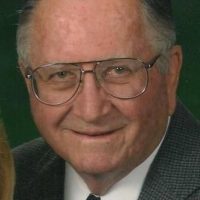 James A. Feibelman (Spouse of Irma Feibelman, B.S. '59), age 85, passed away on March 20, 2019. Jim attended Port Chester High School in NY and graduated from Lamar High School in Houston, Texas.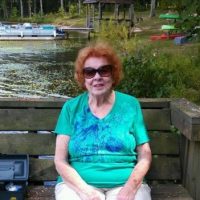 Lucy S. Grant (Spouse of the late Richard Grant, Ph.D. '58) grew up in Austin, where she attended the University of Texas, earned a Master of Arts degree in music, was a member of the UT Traveling Madrigals, and a life-long member of Alpha Phi sorority. She was the beloved wife and well-traveled companion for more than four decades of Smithsonian Institution Paleontologist Dr. Richard Evans Grant (1927-1994). Lucy taught music during a career that spanned over 40 years to students of all ages in public schools and was also conductor and pianist of the Arlington "All County Chorus" for many years. Lucy was a devoted congregation and choir member of Lutheran Church of the Reformation in Washington, D.C. Her life-long love of music and teaching touched thousands of lives and inspired countless young musicians.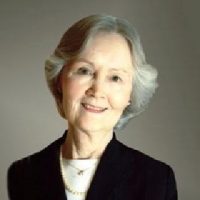 Jacque N. Holland (Spouse of the late Scotty Holland, B.S. '57) passed away on October 17, less than one month shy of her 87th birthday. Jacque's family lived in Dallas during the early period of the Great Depression until her father found employment in the East Texas Oilfield. For the next fifteen years Jacque and her mother traveled with her father, George Hunter, moving frequently to oilfield boomtowns. Her family settled in Abilene in 1946, in order for Jacque to attend high school, where she met the love of her life, Scotty. They married in 1952. Jacque Nell and Scotty moved to Midland in 1957, the two young parents beginning their formative years of marriage. In addition to her role as mother, Jacque Nell sang in the Midland Symphony and Chorale and volunteered for Midland Memorial Hospital. The family moved to Houston in 1971 and remained there for nearly 50 years. She was a devout Christian and participant and follower of the performing arts, including symphony and opera. Jacque always had a smile for everyone and truly impacted the lives of many.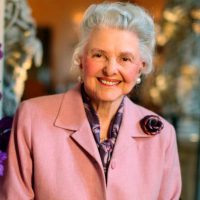 Caroline Rose Hunt (Friend) passed away on November 13, 2018 at the age of 95. Caroline was born in 1923 to pioneer oilman H.L. Hunt, II and his wife Lyda Bunker. Caroline received a BA degree in English and Art History from The University of Texas in 1943. She married Loyd Sands and devoted the next three decades to raising her five children, Steve, Bunker, David, Laurie and Patrick. In every aspect of her life she was led by her deep Christian faith. In the 1970's, The Rosewood Corporation was formed and became the primary operating vehicle for her family business interests including oil and gas exploration, real estate development, private equity and venture capital. Throughout Caroline's life, she hoped to leave a legacy, insisting that The Rosewood Corporation and its subsidiaries focus on excellence and fair and ethical dealings. She liked to refer to its employees as "Rosewood family." She taught both her immediate and Rosewood family the importance of responsible philanthropy and set an example of corporate involvement, regularly attending board meetings well into her nineties. In 1999, The Caroline Rose Hunt Family was honored by induction into the Texas Business Hall of Fame. She had an adventuresome spirit, was a world traveler, outdoorsman, and a hunter, going on an African Safari and fishing in Alaska with her late husband. She spent many hours on airplanes and weeks on boats during which time she honed her writing skills and eventually authored several books. Like many of the Hunt family, she was exceedingly frugal. Her family and friends were far more important to her than material possessions. Her long life was filled with interesting adventures, experiences and people, and, in later years, she enjoyed nothing more than sharing this trove of stories with those around her.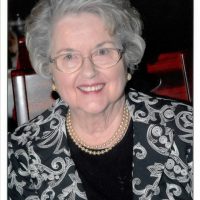 Kathryn C. Johnson (Spouse of the late Ken Johnson, B.S. '50) died on February 13, 2019. Kathy graduated in Plan II Honors Program from The University of Texas at Austin in 1950, where she served on the Student Assembly, was a Sweetheart nominee, and president of Delta Delta Delta sorority. For most of her adult life she has participated in Bible study groups for which she always felt great gratitude. Kathy was interested in serving her community and participated in The Houston Symphony Society, the Bayou Bend Docent Organization, the Ima Hogg Ceramic Circle, the Tanglewood Garden Club, and the Bluebird Circle. Over the years she and her family enjoyed spending time on Galveston Island and in the Texas Hill Country. She was an avid fisherman and birdwatcher. She was very creative and loved playing the violin, writing poetry, painting, and ceramics. Suzanne P. Walston (Spouse of the late Virgil Walston, B.S. '60), age 82, passed away peacefully in her sleep on September 9. Suzanne graduated from Lubbock High School before attending The University 126 | Jackson School of Geosciences of Texas at Austin where she received a bachelor's degree, majoring in Art with a minor in English. It there that she met her husband of 55 years, Virgil Alfred Walston. Virgil's career as an international oil explorationist took them to various locations around the world including Libya, Singapore, Indonesia, Houston, Texas, Bakersfield, California and ultimately Moulton, Texas. The support, dedication, and strength she gave Virgil was instrumental in his success, all while raising their three sons and being very involved in their school and extracurricular activities.
Faculty & Researchers

Arthur E. (Art) Maxwell, former director of the University of Texas Institute for Geophysics (UTIG) and Professor Emeritus, passed away in Austin on August 21, 2019. He was 94 years old. Art had one of the most distinguished careers in administration in the history of the ocean sciences in the U.S. He served in the U.S. Navy during part of WWII, after receiving an undergraduate degree from New Mexico Tech. He received a graduate degree from Scripps Institution of Oceanography, advised by the legendary Roger Revelle. Following his time in La Jolla, Art served for a number of years as a program manager with the Office of Naval Research, during a period in the 1950s-1960s when the Navy was as important a part of the funding of academic ocean sciences research as the National Science Foundation. Art was hired in the 1960s to be the provost of Woods Hole Oceanographic Institution (WHOI), serving as primary assistant to the legendary WHOI director Paul Fye. WHOI was then and remains today the largest private oceanographic research organization in the world. During that period, he served in a number of other prominent advisory roles, including as president of the American Geophysical Union (1976-1978). He was also co-chief scientist of Leg 3 of the Deep-Sea Drilling Project (1968-1969), which will always be famous as the expedition which provided the first unequivocal proof of the existence of seafloor spreading in the South Atlantic. In 1982, Art put his considerable managerial expertise to work as the director of the University of Texas Institute for Geophysics. At that time, UTIG was located in Galveston, Texas, far from the main campus in Austin. Under Art's leadership, the institute was moved to Austin, and over the next decade became one of the U.S.'s leading marine geological and geophysical research laboratories. Art stayed on in that capacity until 1994, when he handed the role to Paul Stoffa, who Art had hired in the mid-1980s. Since 1994, Art lived out the remainder of his life in comfortable retirement with his wife Colleen, both in Austin and in Santa Fe, New Mexico. He will always be fondly remembered by his colleagues and friends for his leadership, his humanism, and his love of the ocean sciences.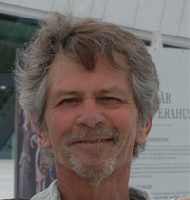 H. Seay Nance (B.S. '78, M.A. '88, Ph.D. '10), former research associate at the Bureau of Economic Geology (variously known as Buck, Seay, or "Dr. Rock" to family and friends) was born August 8, 1948 to Hardie Seay Nance, Jr. and Geraldine Bruggeman Nance. He and his two sisters, Idelette and Marianne, grew up in La Marque, Texas, and spent some summers at their grandparents' home on the Sabinal River near Utopia, Texas — a place that was always very special to Seay. It was there where he started his scuba-diving adventures, and roamed the nearby hills collecting fossils. After graduating from Kirwin High School in Galveston in 1966, he moved to Austin to begin college at The University of Texas at Austin (which would turn into a lifetime pursuit of knowledge), met and married Deborah Miller, and they had a daughter, Santa Christina, in 1969. For several years during that time, Seay served in the U.S. Merchant Marine, where he went around the world on ships and returned with memories of flying fish on the deck and sparkling phosphorescent waters in the ink-black ocean at night, walking through the crowded streets of India, and waiting out a typhoon in Japan. Deborah and Seay were divorced in 1972, but both remained in Austin and continued a warm relationship throughout the years. In 1974, Seay met Jean Costin where they both worked in the Travis Unit of the Austin State Hospital (of all crazy places to meet!). They were married May 30, 1976, and celebrated their marriage and the country's bicentennial with a months-long backpacking/camping tour through the western states and some of our greatest national parks. Seay and Jean continued the adventures, first with skydiving and then earning pilots' licenses and owning a Cessna Skyhawk (until Seay had to land in a field near Houston due to an engine failure–a worthy story of its own!), backpacking and camping throughout the country, and traveling around the world as much as possible. Thanks to his combination of professional and personal travel, Seay set foot on every continent in the world with the exception of Antarctica. Seay continued his education in geology at The University of Texas at Austin. His areas of expertise included hydrogeology, sedimentology, and stratigraphy. As a senior author, he wrote 18 scientific articles and technical reports, and he co-wrote 44 more. He gave many presentations and earned awards and accolades for his talks at conferences and meetings. In addition to his professional work, Seay was happy to volunteer his time with the Balcones Canyonlands National Wildlife Refuge, he played guitar and piano, he painted and drew fascinating, geometric, abstract pictures, and he entertained family and friends with his dry wit and clear observations of life. On February 15, 2019, Seay died after a long illness, quietly and peacefully with his wife Jean at his side. He is survived by his wife Jean, daughter Santa, grandson Christian Ramos, granddaughter Karina Mays (Desmond), sister and brother-inlaw Idelette and Jim Peery, three great-grandchildren.