Bureau Shares Top Sites for Texas Geology
November 27, 2019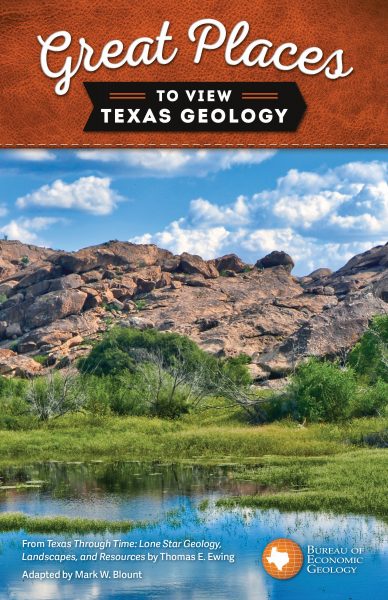 From the craggy peaks of Big Bend to the sandy shores of the Gulf of Mexico, Texas has some of the most spectacular geologic sites to explore in the U.S. In the new travel booklet "Great Places to View Texas Geology," readers can learn about 50 of the most unique and interesting of these sites, and hear the fascinating story of their underlying rocks.
The convenient travel booklet is published by the Bureau of Economic Geology and is adapted from the comprehensive book "Texas Through Time: Lone Star Geology, Landscapes and Resources." The booklet shares brief descriptions of the state's beautiful vistas and impressive features from a geological perspective, giving the reader a better understanding of the Earth's processes that created them over millions of years.
The book includes maps of Texas illustrating changes through geologic history, when seas covered the land, mountain ranges were built, and rivers carved deep canyons. "Great Places to View Texas Geology" can be purchased in the bureau bookstore at store.beg.utexas.edu.