Science, Feedback and Friends
March 16, 2023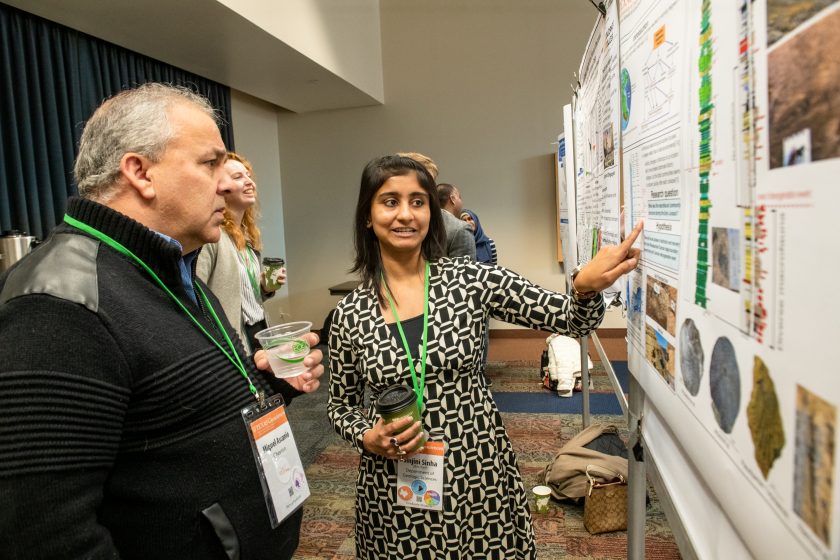 In February 2023, the Jackson School of Geosciences held its 12th annual student research symposium, a student-run science conference that lets everyone from high schoolers to doctoral students present their research among peers and friends.
Organized each year by the Jackson School's Graduate Student Executive Council, the symposium recreates the excitement and bustle of the largest science conventions. This year, more than 40 students presented science posters, the best of which won cash prizes worth up to $1,000.
The symposium is an impressive showcase of student research at the Jackson School — everything from energy and climate to plate tectonics and planetary science. But for students creating and presenting posters, the symposium is a rare campus experience that's hard to find anywhere else.
Designing and presenting a good science poster is no mean feat. The poster must tell a visual story that's eye-catching and quick to digest. The opportunity to do that on campus with feedback from fellow students, faculty and alumni is a great way to prepare for larger events.
The symposium and awards were supported by ConocoPhillips, ExxonMobil and Occidental Petroleum. The best posters were selected by a panel of judges following judging rubrics used at large science conferences.
View winners at Student Research Symposium 2023