NSF Helping UT Professor Take Research to Market
February 24, 2023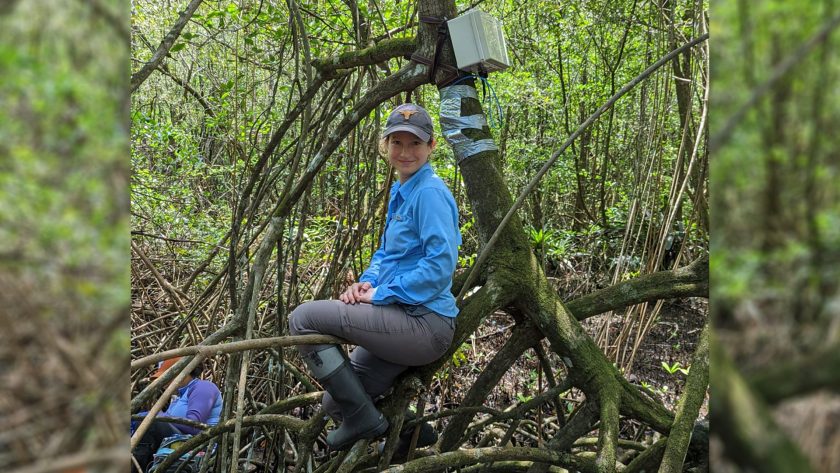 The National Science Foundation (NSF) has selected Ashley Matheny, an assistant professor at The University of Texas at Austin, to take part in a national program that helps scientists investigate commercial interest and applications for their research.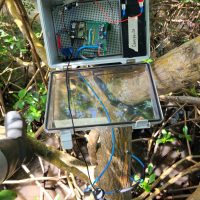 Matheny is an ecohydrologist at the UT Jackson School of Geosciences, where she studies how plants influence the flow of water from soil to atmosphere. In 2021, she received an NSF CAREER award to create a prototype sensor for gauging the water content of trees at different depths. The NSF commercialization program – called Innovation Corps (I-Corps™) – will provide Matheny and her research team with $50,000 and expert support to investigate the market potential of these sensors, which are called LEAF–logger for environmental and atmospheric factors.
"We're absolutely thrilled to take part," said Matheny "It's a whole new adventure from what we usually work on in my ecohydrology research lab."
I-Corps is an immersive, seven-week training program that helps scientists and engineers transition their fundamental research into the commercial world. It is an internationally recognized program that has trained over 5,800 innovators and helped launch more than 1,000 startups.
The program will provide Matheny and a team of collaborators with the resources and support needed to explore if a viable business model exists. The team will work with NSF I-Corps instructors and talk to potential customers and stakeholders – such as those involved with land management and agroforestry –  to find potential commercialization opportunities and develop a plan to bring the team's research to market.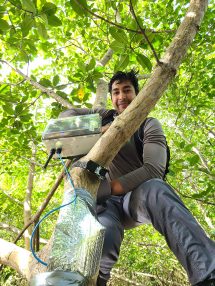 Suvan Cabraal, a doctoral candidate at the Jackson School, will serve as the entrepreneurial lead on the team. Sara Mitran, a mentor with the Texas Venture Mentoring Service (TXVMS), will serve as the industry mentor.
Matheny's team is the first to be accepted to the NSF I-Corps program since UT Austin received a $15 million grant to lead the NSF I-Corps Hub: Southwest Region, a regional version of the national I-Corp program that includes seven partner universities. The program aims to increase the number of researchers who want to explore the commercialization potential of their research by providing them with the necessary support and resources to turn their ideas into viable businesses.
"The NSF National I-Corps program will help Dr. Matheny determine her next steps in moving her world-class research from her lab into the market. The skills she and her team develop and the data they collect during the program will enable her to make the best commercialization decisions and have a real impact on the world," said Aprille Busch, Southwest I-Corps Hub Director. "We are very proud that the NSF recognizes UT Austin's commitment to driving innovation and selected us to lead this important program in the Southwest region."
To learn more about the NSF I-Corps program, contact: TEXVMS Director and NSF I-Corps Program Manager Weston Waldo.